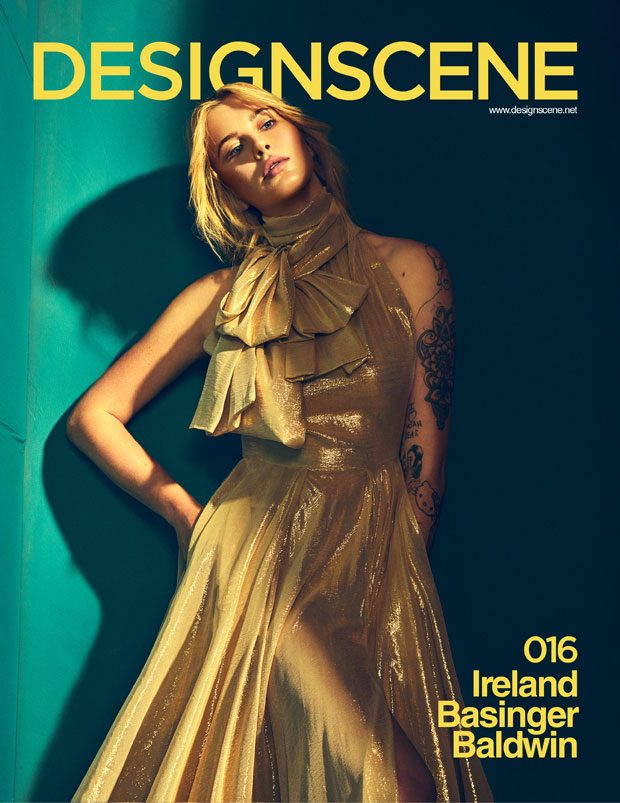 Welcome to the July issue of DESIGN SCENE magazine, which celebrates all that we love about fashion photography but also the young and upcoming talent. Our starting point is a story about our daily regimen and the dos and don'ts of our beauty treatments followed by a grunge taken style story where our editor Katarina Djoric breaks down the looks. But what links our contributors this month is creativity, original take on fashion and constant search for the new.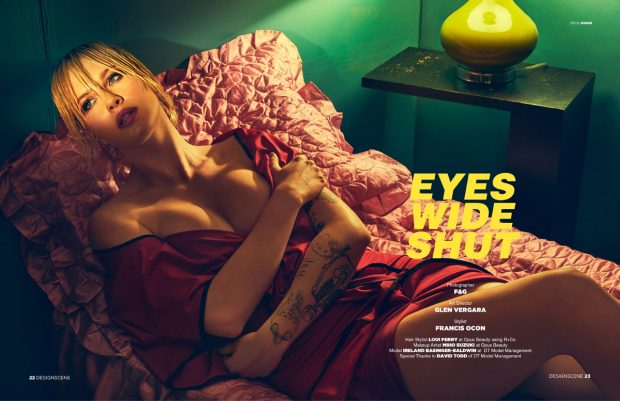 Which brings me to our stunning cover girl, Ireland Basinger Baldwin photographed for our cover story in Los Angeles by the wonderfully talented F&G. Ireland, who is busier by the day might not be the Baldwin with most followers but is sure one to be liked the most. I've been a fan of her social media feed ever she was only a 'humancruton' with her fun personality and tireless attitude, sky is the limit for Ireland. A special treat is Ireland's must read interview with our celebrity go to interviewer, Canada based writer Matti Bygod.
GET YOUR COPY NOW IN PRINT AND DIGITAL
Scroll down for more of our new issue: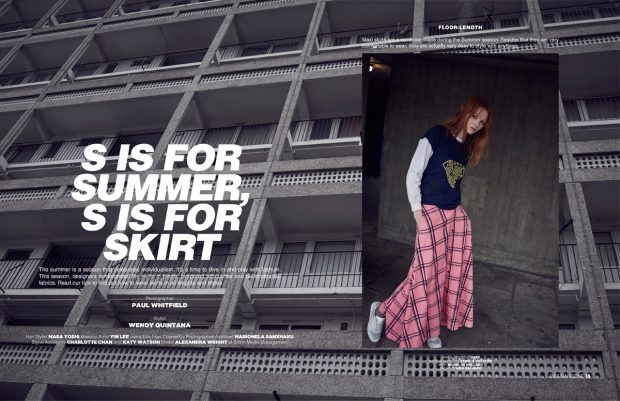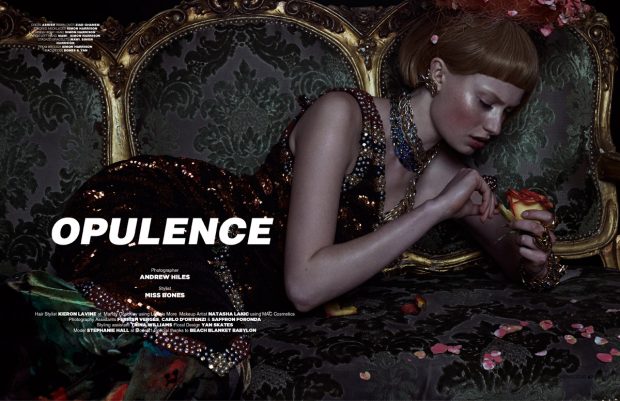 Elsewhere in the issue we hit the streets for an eye-catching story by Hiroki Nagahiro, who is joined by another London based contributors and a regular of Design Scene – fashion photographer Andrew Hiles who redefines opulent for our new pages. Furthermore British invasion does not stop there, we talk exclusively to one of the most promising young Fashion Designer, the wonderfully talented Sadie Clayton. Conversation does not end there this month, we sit down for a quick but fun talk with the future supermodel, the unique beauty that is Ms Ines Rau.  Speaking of unique we discovered the world of artist Judi Harvest whose work redefines the sculptural in it's shape as well as form.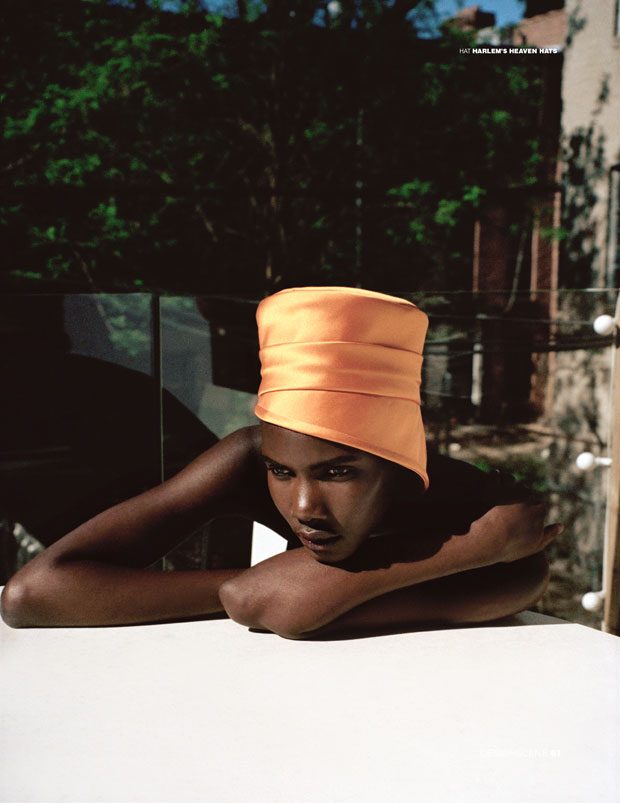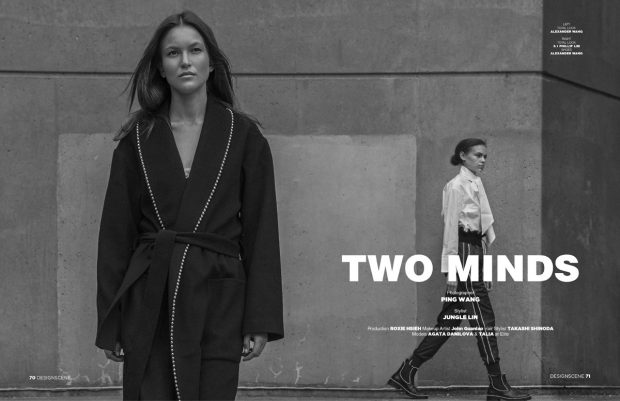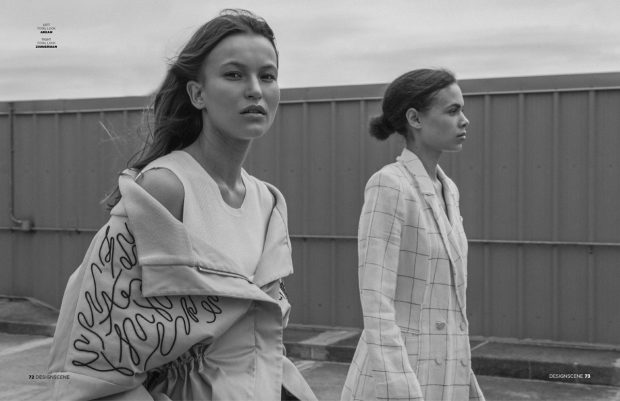 The wonderful elegant Longing fashion story by Fashion Photographer Rid Burman and Fashion Stylist Karina Sharif comes for me as one of the most stunning editorials photographed to date for the pages of DESIGN SCENE Magazine. Yet, the dynamic and dreamy tales from our contributors photographer Ping Wang and Jungle Lin celebrating the urban landscape, as well as the romantic shoot by Milan based styling Rujana Cantoni are equally stunning.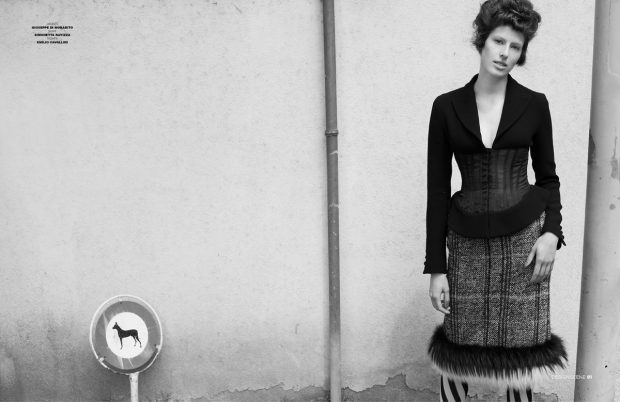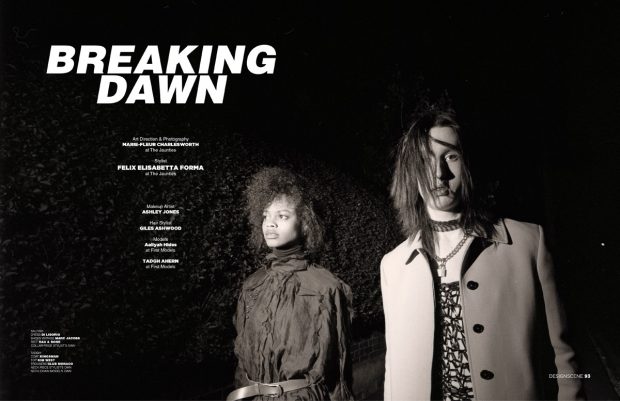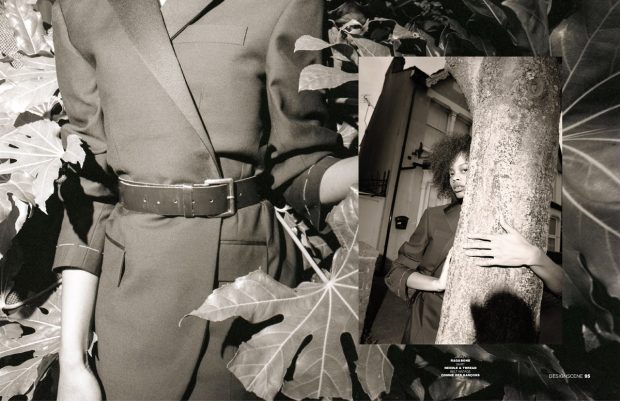 Finally, to wrap the issue we found two of the most promising new faces while casting, take notes and meet the starts of Breaking Dawn story Aaliyah and Tadgh. Aaaliyah is also featured in the now released issue of D'SCENE magazine, with an exclusive interview on our fresh face dedicated pages.
Contributing Photographers: Itaysha Jordan, Paul Whitfield, F&G, Hiroki Nagahiro, Andrew Hiles, Rid Burman, Ping Wang, Scarlett Casciello
Contributing Stylists Suzette Selman, Wendy Quintana, Francis Ocon, Alton Hetariki, Wendy Quintana, Karina Sharif, Etienne Jeanson, Rujana Cantoni, Felix Elisabetta Forma
Get your copy – out now