The striking Agnes Kudukis at Next London poses for Word on the Street story captured by fashion photographer Hiroki Nagahiro for our Design SCENE Magazine's July 2017 edition. In charge of styling was Alton Hetariki at Tom Folwarkow Management, with beauty from makeup artist Barrie Griffith using Mac Cosmetics, hair stylist Colin Gold, and manicurist Kirsty Lenney at Nails by Baptiste.
GET YOUR COPY NOW IN PRINT AND DIGITAL
For the session Agnes is wearing selected pieces from Mashael Alrajhi, Paula Knorr, Marta Jakubowski, Alexandre Arsenault, Junya Watanabe, Ashley Wliiams, Irene SJ YU, Toga, Xiao Li, Roberta Einer, Jamie WeiHung, Jaquemus, Martine Rose, Haizhen Wang, Hugo Boss, London Underground, and Dora Teymur. Photo assistance by Rain Gan and Cressie Taormina.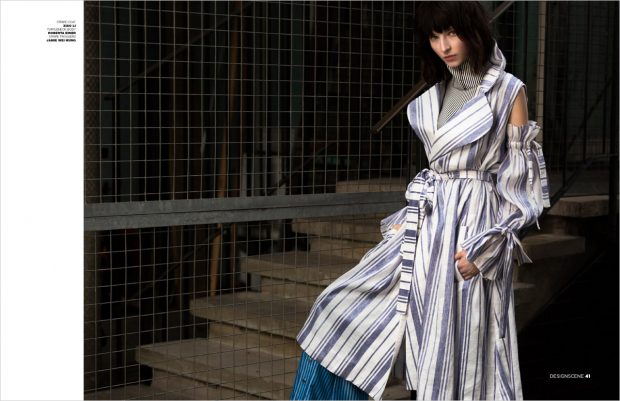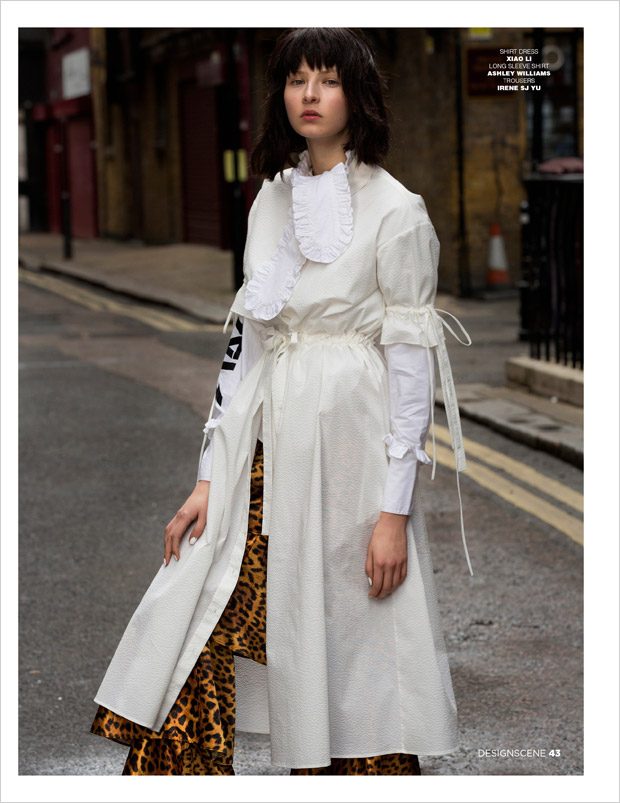 Photographer Hiroki Nagahiro
Stylist Alton Hetariki at Tom Folwarkow Management
Makeup Artist Barrie Griffith using Mac Cosmetics
Hairstylist Colin Gold
Nail Artist Kirsty Lenney at Nails by Baptiste
Photographer Assistant Rain Gan and Cressie Taormina
Model Agnes Kudukis at Next London