Our contributing writer MATTI BYGOD comes back from the Atomic Blonde screening with newly found fandom for Charlize Theron, reflects on the commercial success of a female lead and touches on the lackluster Wonder Woman moments.
Scroll down for more: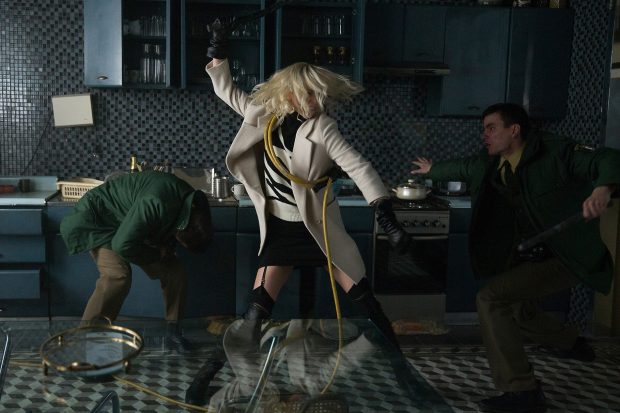 This summer, like most has had its share of action flicks come and go but what makes this summer a little different is its release of two big budget action films starring female leads. Hell must have frozen over because Hollywood might finally be starting to notice women can pretend to be kick ass warriors just as well as men. What sounds trivial when you read it is actually been a long time coming when to date three big budget films have starred women in leading roles this year. While not every film has been a critical success, each film has had a lot of financial success at the box office. Wonder Woman alone has surpassed expectations globally to be one of the top grossing films of 2017. Now that we know women can bring people into the cinema I'm excited for more films like Atomic Blonde to pop up. Pushing the genre into new territory Atomic Blonde is visceral, sexy and fun. Just what you want from a midsummer film.

Based on a graphic novel The Coldest City, this fast-paced thriller offers up some impressive ass kicking spy espionage. The story is a bit convoluted while set in November 1989 Berlin; in the weeks before the Berlin Wall was torn down. The bare bones plot line has Charlize Theron's character Lorraine involved in extricating an East German agent (Eddie Marsan) who has a top-secret list of all the spies working there. I haven't read the source material so I can't say if the novel was easier to follow or if it had more going on.
Lorraine Braughton is being debriefed by her boss at the British intelligence (Toby Jones) and his counterpart at the CIA (John Goodman) and tells the story in flashback. Lorraine arrives in Berlin and is immediately made by the KGB. This cues a fun sequence of action involving a stiletto shoe. Meanwhile eccentric British agent David Percival (James McAvoy), is the contact agent for Lorraine with his own agenda. Lorraine has to figure out who she can trust while being manipulated by British, American, Russian, German, and French agents, the last of whom (Sofia Boutella) has more than a professional interest in her.

Charlize is unremitting as Lorraine, she dresses in some slick 80's fashion and fights like a beast within a moment's notice. Charlize brings a sophisticated sex appeal and acumen to the character, she's truly a versatile actor. The script, while not terrible, just isn't anywhere near as interesting as I hoped it would become. John Goodman, Bill Skarsgård and Til Schweiger are all more or less wasted in nothing roles. The real ticket value of this film is the unrelenting tactile fight sequences timed perfectly to the 80's soundtrack. Director David Leitch, a former stunt man himself shows off his expertise in choreographing an eight minute long fight sequence without cuts! EIGHT MINUTES of memorized moves, dialogue and angles that Charlize makes look natural. Each punch kick and stab was rehearsed and executed. While most action films like the DC and Marvel variety rely on computer generated models, they never come close to matching the craft of Atomic Blonde's stunt work. Wonder Woman would have been more of a wonder to behold if it relied less on CGI. You can't help but think it was the director saying I'll show you a real Wonder Woman.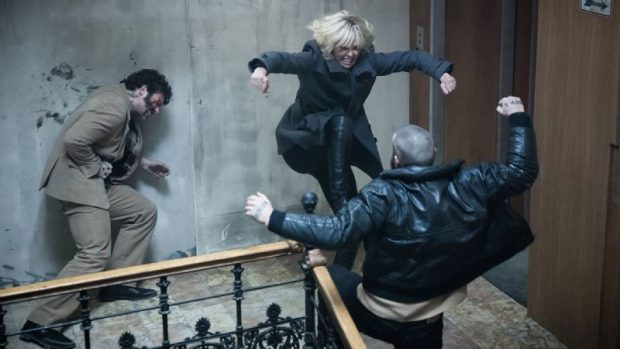 Atomic Blonde is a colourful fine crafted piece of action. While it may have issues it's still remains a well crafted blockbuster you hope to find in the summer film season. Its fresh, sexy, stylish and more importantly it's a starring role for women that isn't one dimensional.
Review by DESIGN SCENE Contributing Editor Matti Bygod – @mattibygod