Almost year and a half ago since she replaced Alber Elbaz, Fashion Designer Bouchra Jarrar and LANVIN have announced her departure from the famed fashion house.  The designer as well as LANVIN have both confirmed the news today with an official statement.
"Lanvin and Bouchra Jarrar have mutually decided to put an end to their collaboration. This decision is effective as of today. Madame Wang wishes to thank Bouchra Jarrar, who since her arrival brought her talent to serve the company. Bouchra Jarrar thanks Madame Wang for her trust. She wishes most particularly to acknowledge the work of the teams with whom she collaborated to express creativity and French know-how. Bouchra Jarrar will now concentrate on new projects."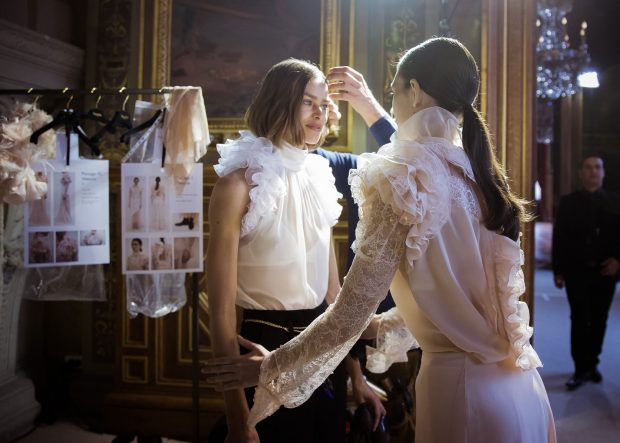 While holding the place at Lanvin, designer Bouchra Jarrar had her own eponymous couture and ready to wear lines on hold. It is expected she is to go back to her namesake label. It is yet unknown the part Jarrar took int he most likely already finalized Spring Summer 2018 collection. The season itself is particularly troublesome for womenswear ready-to-wear with a slew of brands already opting to show the main Spring Summer 2018 collection instead of a Resort collection. Parisian brands such as Kenzo have already presented the Spring Summer 2018 women's, followed by Proenza Schouler and few more showing in the past days.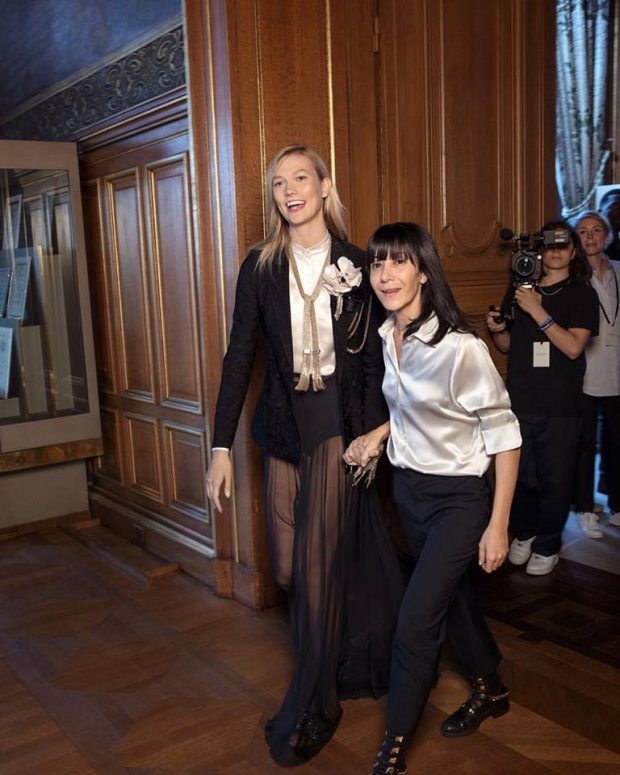 RELATED: INTERVIEW WITH LANVIN MEN'S DESIGNER LUCAS OSSENDRIJVER
Bouchra Jarrar was previous week  was awarded Paris's Officer of the Order of Arts and Letters an important civilian honor reserved for high achievement in creative fields. Jarrar left a statement following the honor:  "I chose this profession because I love it, and I am very lucky to be able to do it. I learn something new every day. I know what I want, and what I don't. I'm fortunate enough to be able to create beautiful things because I've always been surrounded by good souls. Positive things are all that interest me. My moto is living and being free."