With the rise of social media and its influence on today's culture, models today need more than just good looks. Our July DESIGN SCENE MAGAZINE cover star IRELAND BASINGER BALDWIN is taking her modelling career seriously, but she is also easy to be liked, which today is a rarity in the airbrushed and ego-driven fame world. Ireland is not interested in chasing that follower count, her social media feed is a mix of things she likes, her adorable dog, her stunning shoots and at the same time moments where she is not taking her self seriously (plus the occasional appearance of her cute boyfriend).
GET DESIGN SCENE IN PRINT AND DIGITAL 
Ireland who worked with our team on this stunning cover story by F&G in Los Angeles also took her time to sit down with DESIGN SCENE Contributing  Writer MATTI BYGOD to talk about her family, her likes and dislikes in the fashion industry, and acting.
Scroll down for our shoot with Ireland as well as the exclusive interview: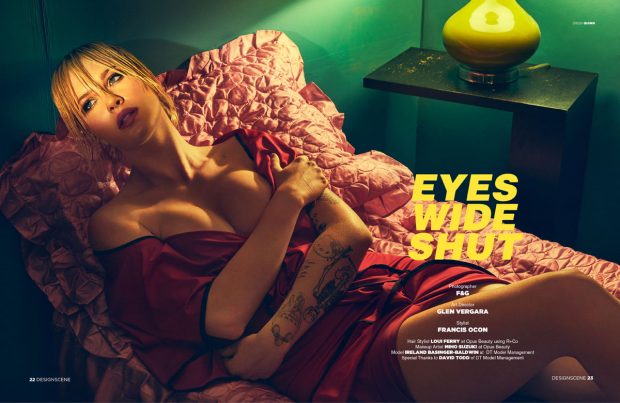 Do you feel pressure by fans to follow in the footsteps of your family?
I feel pressured by my parents fans at times. I get these remarks every now and then from people asking when I'm going to start acting and at times I get comments about how I could never be like my parents or nearly as talented. I don't want to be like my parents. I want to be like me.
How has modelling changed your life?
Modeling has taught me to be so self conscious… If I'm being honest. More importantly though, it has taught me how to walk with my shoulders back and my head held high as well.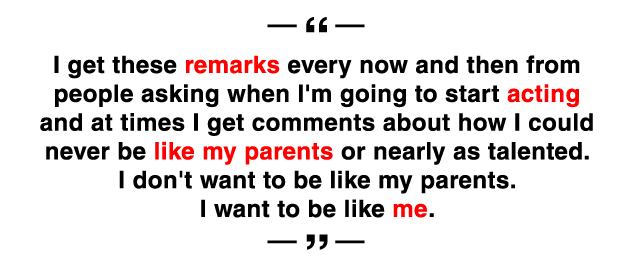 What would you like to change about the fashion industry?
I think the fashion industry is so caught up in fame that it's sickening. There's few real models out there that remind me of the models from back in the day that killed it for no reason other than they had this undeniable swagger and charm and untouchable beauty. I think that the diversity and acceptable of models who have an entirely unique look to them is really cool nowadays. I think there are so many undiscovered talents out there and girls who should be way bigger than they are. The industry is evolving though, in what seems to be a positive direction.
What is the the ideal next step in your career?
Part of me wishes I could act. I whole heartedly know I was to be a kick ass female director. For now, I want to be me. I want to model and meet incredible people and get in the best shape I've ever been in my life and feel like wonder woman. My career is changing and evolving and I'm in such an exciting place.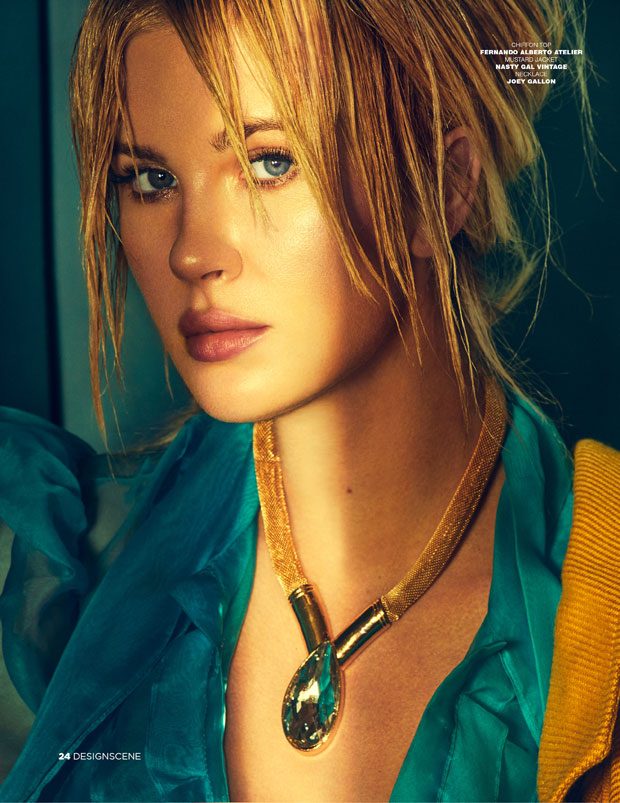 What's your reaction to your fathers now iconic Trump Impersonation on SNL?
He's a master of impressions so it wasn't all that surprising. He's hilarious and I enjoyed every minute of it.
Do you have any interest entering into the world of acting?
I do. It's just really hard. There are so many incredibly talented individuals who have worked so hard their entire lives to be in movies and on TV. You have to really want it more than anything.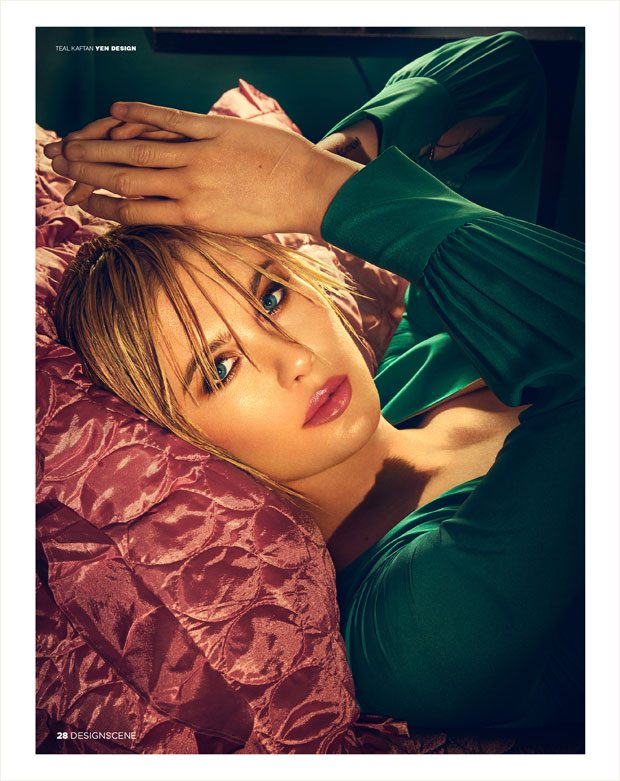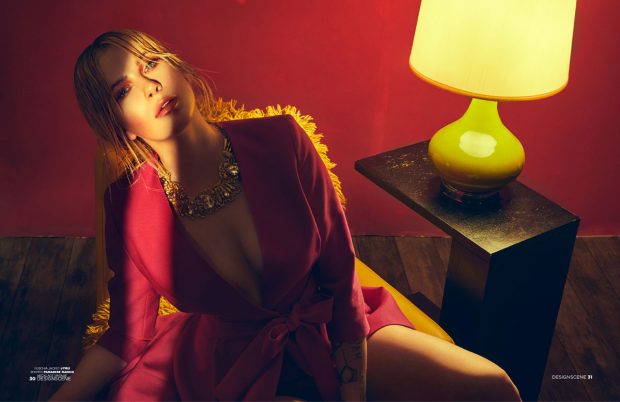 Who are your style inspirations?
Definitely Lydia Deetz (Winona Ryder's character in Beetlejuice.) or David Bowie. Or Prince. Or definitely Angelina Jolie as Lara Croft. Mixed with Grace Jones. Oh and Iman.
What trends are you loving and what would love to see end?
I love boyfriend jeans and baggy jeans. I just got into belts and belt buckles. I love dressing like a sexy trucker. I think that people should stop killing animals and wearing fur. I think that's always my answer. Wear what you want. Trends are pretty stupid. Killing and skinning animals alive is cruel and disgusting.
Describe your perfect day
Playing with my dogs in a flower field with my boyfriend, Noah.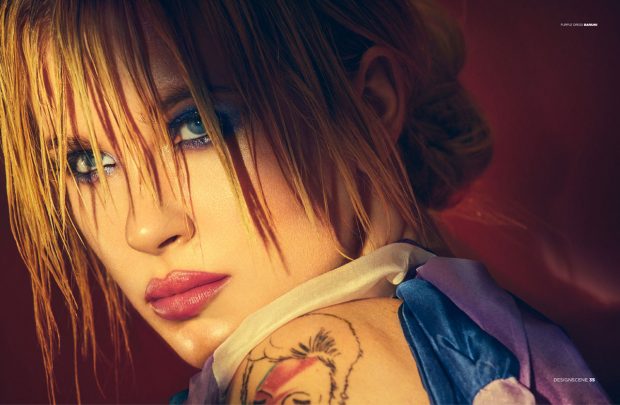 Photography F&G – www.fgpix.com
Model: Ireland Baldwin of DT Model Management
Hair Style by Loui Ferry at Opus Beauty using R+Co
Makeup Artist Miho Suzuki of Opus Beauty
Fashion Stylist Francis Ocon
Art Director Glen Vergara
Special Thanks to David Todd at DT Model Management
Grab your copy in print and digital.