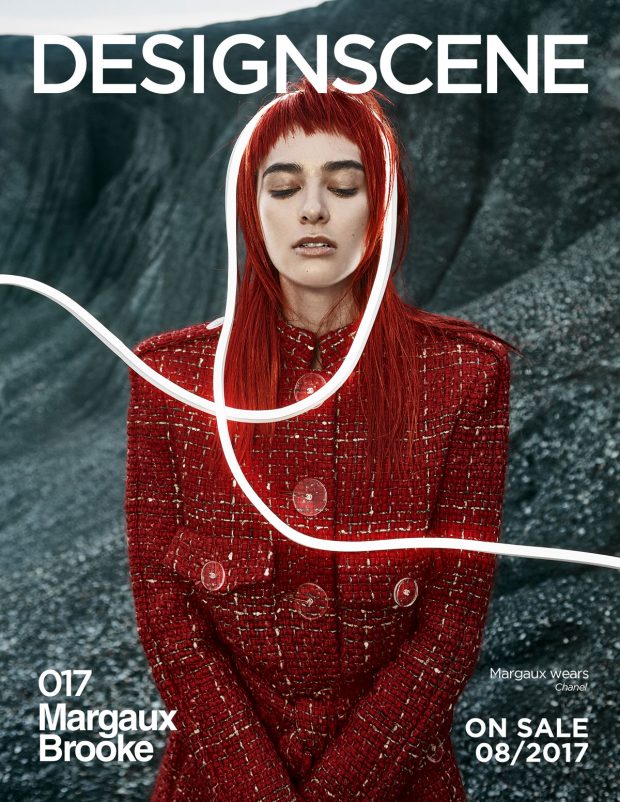 The stunning MARGAUX BROOKE on the 1st teaser cover of DESIGN SCENE August 2017 issue posing for her striking cover shoot in CHANEL total look. Margaux was photographed for the session by Fashion Photographer PISID WHANGVISARN in Bangkok with styling from DESIGN SCENE Magazine's Asia Fashion Editor RANDOLPH TAN.
Stay tuned for more tomorrow, we are to reveal our 2nd cover star of August 2017 issue starring a SUPERMODEL ICON!
Plus, do not miss our ONE YEAR SUBSCRIPTION OFFER – for everybody subscribing by August 5th, you are also receiving DESIGN SCENE JULY 2017 issue copy for FREE along with 10 subscribed copies of DESIGN SCENE Magazine. That's not all, scroll down for an exclusive behind the scenes video from our shoot with MARGAUX BROOKE!
Photographer Pisid Whangvisarn – www.pi8id.com
Videographer Jeremy Kieran
Stylist Randolph Tan – www.randolphtan.com
Makeup Artist Manisa Tan using Tom Ford
Hair Stylist Thanupol Phoothepamornkul
Model Margaux Brooke at AVE – avemanagement.com