October might seem far but NETFLIX won't let the STRANGER THINGS mania die down, the famed streaming service just released it's trailer for the much awaited Season 2. The 1984 horror story continues where it left of, with everybody's favourite characters and their venture into the other dimension boiling up.
Netflix is promising lot more horror, demogorgons and the reveal of the more secrets from the Hawkins Lab. This time the fans of the shows are to get to know closer Will Byers as he's to take the lead after being rescued from the Upside Down (Winona's kid if you forgot the names).
As expected, the full cast is back including Winona Ryder making the best out of it in her comeback role. Scroll down for the trailer and the first official promo images.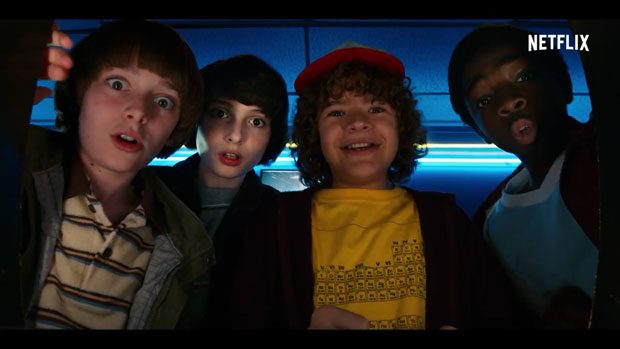 Season 2 premieres October 27, 2017 on NETFLIX.
We love hearing from you, connect with us on Twitter, Instagram and Facebook.