Do you love to spend your time decorating your home? Are you always trying to stay up to date with the latest trends in interior design? Do you get a kick out of creating a design scheme that thrills all of your house guests? If your answer to these questions is yes, you will need to read on. Below are five interior design trends that you should use in your home in 2017. They're all wonderfully creative, easy to achieve, and totally in style.
Go green
When you're selecting colors for your home, you should consider going green. Green has been selected as the color for 2017. It'll help to create a bold, fresh, look in your home. When you're using green, it is important not to be timid. Don't just opt for a feature wall painted in a subtle shade. Instead, layer up a range of fabrics, and make the most of the wide range of tones available.
Read more after the jump:


Hardworking kitchen storage walls
One trend that's rising in popularity is the hardworking kitchen storage wall. This is a fantastic way for you to pair minimalism with practicality. Instead of having your storage dotted around your kitchen, you can have it condensed to one, hardworking wall. Then, the rest of your kitchen space can be as streamlined as possible. Hire your Local Builder to fit a storage solution that beautifully complements your lifestyle. If you really want to stand out, you could even opt for a bespoke design.
Statement flooring
When you've hired your builder, you need to have a conversation about your flooring. Flooring choice is hugely important in 2017 design schemes. This is especially true if you're going for a minimalistic theme. Instead of placing all of the emphasis on your walls or your furniture, you can let your flooring make the statement. Grey floors are particularly popular, but you could also opt for distressed wood or patterned tiles. Whatever you do, it's important that your eye is immediately drawn to the floor.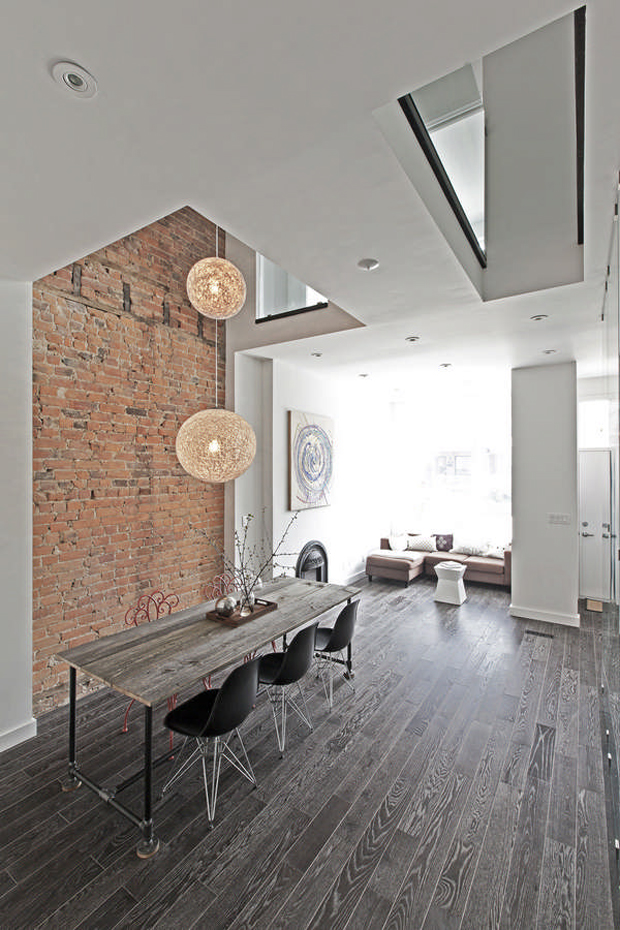 Round furniture
Round furniture is a great way to add a quirky touch to your interior. It's also the best way to be daring, yet safe. If you're not ready to paint your walls a bright color, round furniture will inject some subtle fun into your room. Then, if you decide it's not for you, you can easily remove it. Make sure to choose pieces that aren't traditionally round, such as beds or sofas. This will help your design to stand out, and will create a talking point in your rooms.
Butterflies
If you had to choose one image to sum up interior design in 2017, it would be the butterfly. This is a fun way to inject some life into your home. You can embrace this trend as little or as much as you want. You could opt for a small embroidered cushion, or you could paper your entire room with butterfly inspired wallpaper. Even if you don't love the concept, you should have at least one butterfly-inspired item in your home. Have fun putting your own twist on this trend.
Images from Town House In Toronto by Atelier Reza Aliabadi