Choosing the perfect engagement ring is a labor of love that you need to get right. An engagement ring is a symbol of everlasting love, and the last thing you want is for the ring returned to the designer. Here are some tips to think about before you head out to your jeweler and discuss ideas for your rings.
How Can I Choose What She Will Like?
By now you should understand her style (or his for that matter), however, if you aren't feeling confident, ask a close friend of hers that you can trust with the information. Make sure that you swear them to secrecy as the last thing you need to happen is for her to find out from her friends first.
Read more after the jump:


If you decide to go it alone, then take your cues from her jewelry box and wardrobe. Does she prefer a minimalist style or avant-garde high-end fashion? Take a few quick pictures with your cell phone to show the jeweler later on. The more information you can gather the better, the ring should compliment her style not clash with it.
How to Check Her Ring Size on the Sly
This is one of the easy ones! All you need to do is take any ring that she currently wears to any jeweler. Alternatively, some online jewelers also have a printable sizing guide that you can download. You can either measure one that she's not wearing of if you're not confident about which ones she actually wears wait until she takes one off and quickly it. Whatever you do, don't leave the sizing printout lying around where she can find it.
Including Family Stones into a Ring
Do you have family heirlooms that you want to include into the ring setting? Do you know if she does? You may want to think about making a sneaky call to her mother to find out the answer before you head out but this can be tricky for obvious reasons.
If you do go this route make sure to have all family stones certified before you include them in your final ring design.
How Can I Design A Ring?
It is best to leave engagement ring design to a professional such as this jewelry store in St Thomas. However, that doesn't mean you can't sketch out some idea by hand on using something like Photoshop. There are tutorials for almost any effect you might wish to create – this training company offers one where you can merge your beloved's picture with an animal of your choice!
The more information and ideas that you can give your jeweller, the better. Manufacturing jewelers can walk you through the entire process of developing and manufacturing the ring, giving you a clear picture of what you can expect from the final product.
What Do I Do if She Wants To Change It?
It's not a total disaster if she wants to change the ring. After all, she's the one who is going to wear it for the rest of her life so it needs to be something that she loves.
Ask her to be honest about her feelings, and if she wants to change it, she will let you know. If you do need to get it changed, make the most out of the day when you return it and get her involved this time around.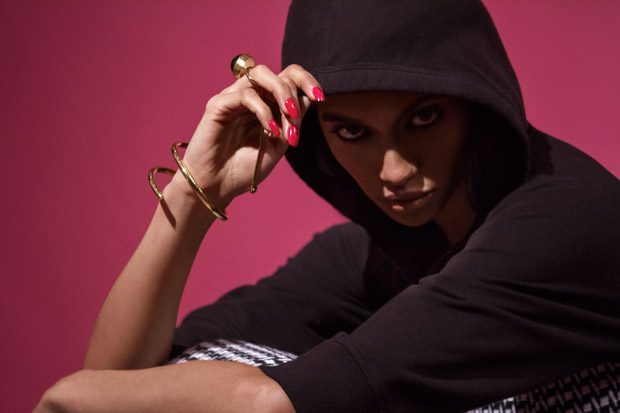 Are Diamonds Necessary?
This really depends on your other half. Precious stones come in many different varieties. Gemstones are becoming increasingly popular in engagement ring settings. The purple-blue hues of tanzanite and elegance of emeralds look amazing in a precious metals setting. Diamonds will always be a classic and are the key to many girl's engagement dreams. Make sure you are confident about your gems and jewels before you commit to any stone for your final choice.
Platinum versus Gold?
Platinum has been popular for the last few decades, although gold has made a bit of a comeback in recent years. This is both classic white gold which is a great choice and rose gold which has become increasingly popular trend over the last three or four years.
Bimetal rings are another beautiful option. With so much choice available, you may feel overwhelmed in making your decision. Stick to your initial feelings and choose what you think will work with her style. You can also ask the jeweler what they think of your decision.
How Much Should I Spend on a Ring?
The best rule of thumb to use when determining your budget for a ring is the comfort standard. Make it something that you can comfortably afford but not too comfortably. Never take out a loan or go into debt for the ring.
The old myths that the ring should be specified multiples of your salary are silly. This myth doesn't mean that you can cheap out on the ring either. It needs to be expensive enough that you wince when the jeweler runs your card through the machine.
How Do I Know I'm Getting a Good Deal?
The fours Cs, namely, Clarity, Color, Cut, and Clarity, determine the value of a diamond. Each characteristic impacts the final grading of the diamond. There are two premier companies that grade diamonds; GIA and EGL. GIA is the market leader in grading, and all of their stones meet the highest grading standards.
The Final Thought
Your engagement ring is a symbol of your eternal love, make it count. Take your time in making your decision and listen to your gut, you will know when you have found the perfect ring.
Images by Itaysha Jordan for Design SCENE