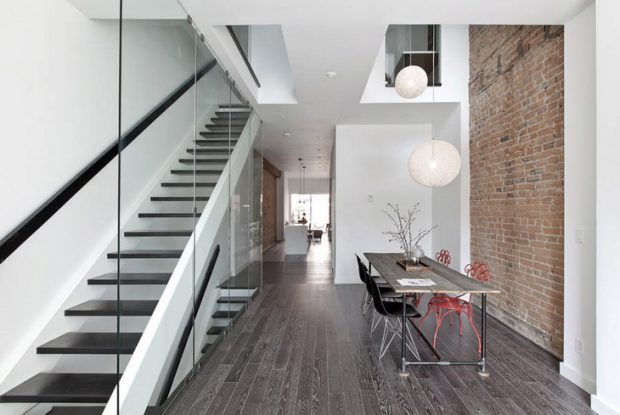 Your dining area is a special place because it's where you eat special meals, engage with your family and entertain friends. It's a place to gather around and spend time with your loved ones. You can decorate the room depending on the circumstances, and you can strip it for the rest of the time. Keeping your living room stylish is ideal for those who love to host and cater to their family and friends.
There are many aspects to consider when putting the room together. Whatever direction you go, be sure to incorporate a mix of your personal style and what the experts recommend. It's a process, so give yourself time to find the perfect pieces to build the right look. See tips for creating a tasteful dining room.
Read more after the jump: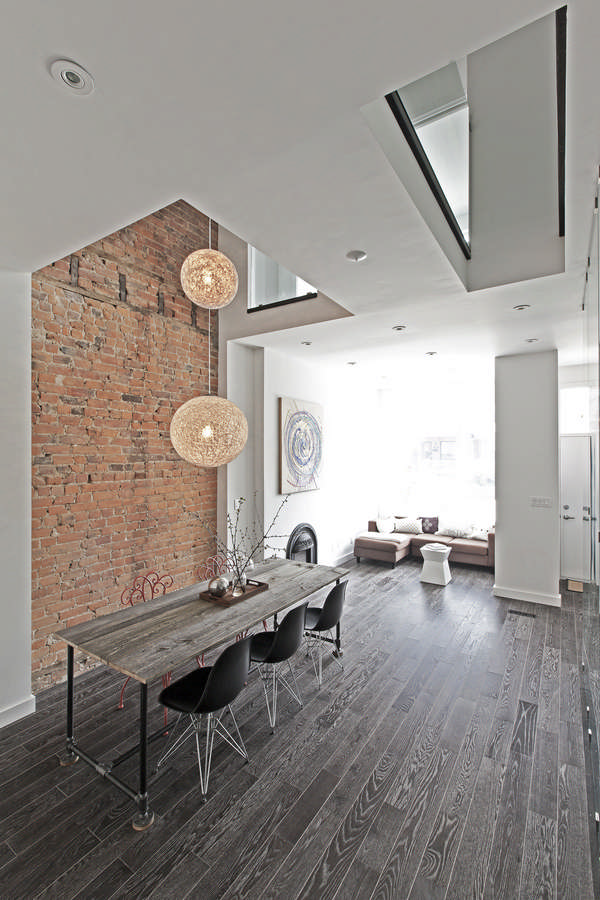 Pay Attention to your Walls
Either paint or wallpaper your walls in the dining room area. Stripes are attractive or use wallpaper to add a pattern and color. Consider having a feature wall, especially if you love to host and take photos of your grand evening events. Make sure that whatever you choose goes nicely with the overall theme of your home – especially your kitchen. Use paint and wallpaper to take your walls from boring to beautiful in no time.
Update Lighting & Furniture
There's no use creating a beautiful room if no one can see it. You want good lighting so when you host your guests can see what they're eating and drinking, as well as the room as a whole. Illuminating your stylish furniture is ideal, however, having your lights on a dimmer switch means you can set the mood for specific occasions.
Furniture should be kept modern and classic. Invest in pieces that will last and add both a modern but classical touch to your dining room. The Knoll Saarinen table is beautiful and represents a modern classic design every homeowner desires. The table is available in wood, laminate, coated and natural marble, and natural granite top finishes in a range of colors.
Create A Display
This is your chance to showcase your China dishware or decorative plates you adore. Get a hutch with a display case and highlight your favorite pieces for your guests to see. Another idea is to have a bar display that holds your beautiful barware and glasses for all to enjoy. This is a great way to make a statement and get use out of dishes you don't bring out often.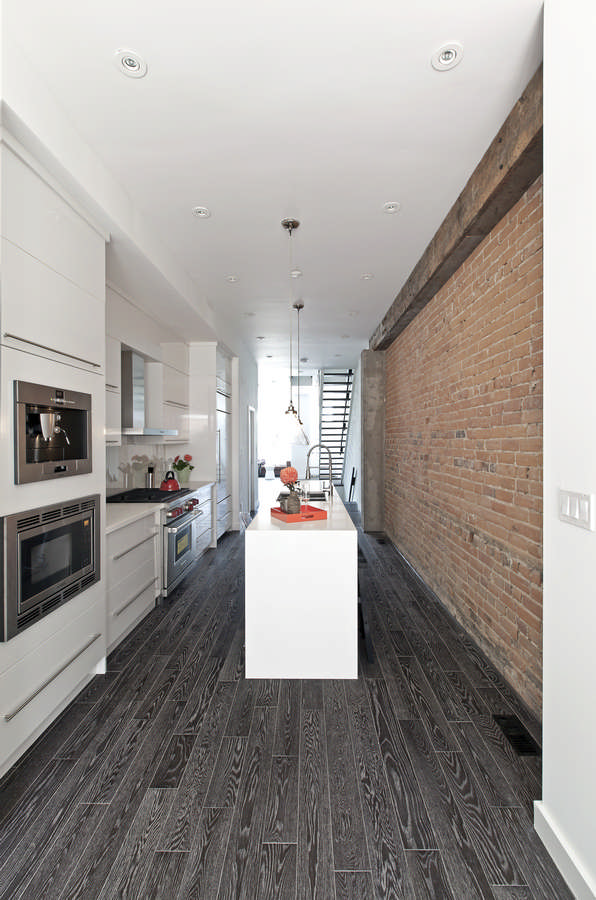 Incorporate Patterns & Colors
Spice up your look by incorporating colors and mixing different patterns. Think about your seat covers, rugs, tablecloth and walls. Also, select window treatments that are functional and add to the overall design. Mix it up and bring in an element of surprise for the eye to see. Add life and excitement to your dining room through visual designs and colors.
Make it Cozy
Make your dining room a place people want to stay awhile. Install a fireplace and mantel, add rugs, flowers and décor. You want guests to feel warm and cozy. Combine comfortable and luxurious elements to create just the right balance for those hanging out in your dining room. If you have the luxury of actually owning a dining room the table as as the centerpiece should be an actual investment piece, a marble dining table is not only timeless it is a piece of furniture meant to last a lifetime. Not to mention how in demand marble tables are nowadays. Have music playing in the background and set the lights to reflect the current mood. Your guests will feel so comfortable they'll never want to leave.
Conclusion
Your dining room is one area you may not use often, but it deserves attention like the rest of your home. Take the time to incorporate small enhancements and enjoy the beautiful outcome. These are tips for creating a tasteful dining room.
Images from Town House In Toronto by Atelier Reza Aliabadi