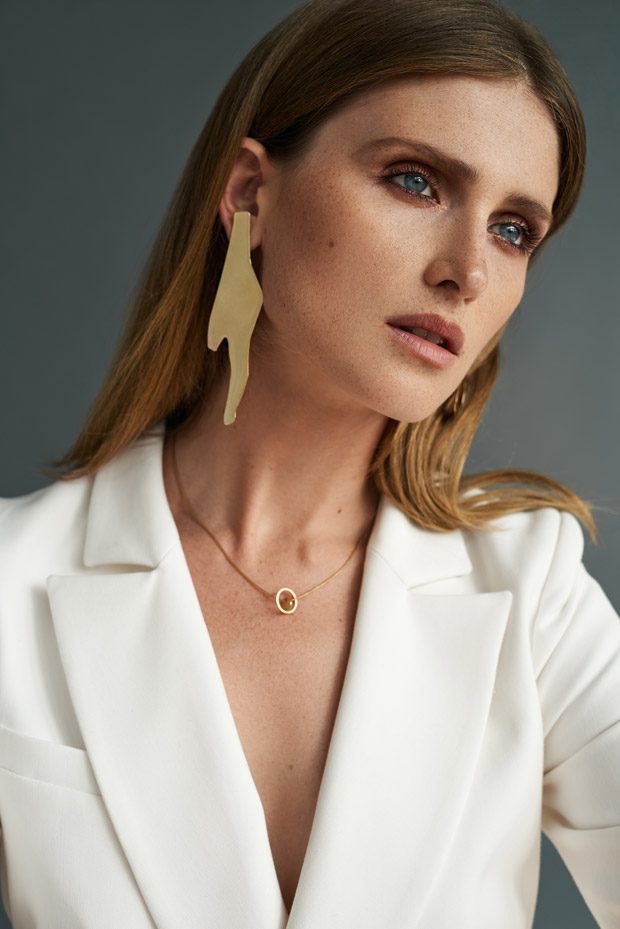 Your style is best defined by the types of clothes you wear and how you put them together with accessories like handbags and jewelry. Though the outfit is the canvas, accessories like bracelets, rings, necklaces, and earrings help to bring your fashion sense full circle. With jewelry being that extra ump, that finishing touch, it can take an outfit from boring to stylish in an instant. However, with so many jewelry options to choose from, knowing how to pair it with your clothes may be a bit challenging.
Here are some suggestions to help you out:
Remember, You're the Focal Point
One thing that must be kept in mind is that your clothes and your jewelry should never overshadow the focal point – you. When you're walking down the street, yes you want people to notice your trendy outfit and complimentary jewelry, but you don't want them to be so focused on what you have on that they forget you. Therefore, as you're pairing or shopping for jewelry remember to keep the size of the piece and the layout. For instance, if you have a very small framed face you don't want to get oversized earrings that will make your ears look weighted down. Instead, you want lighter earrings that help to elongate the face.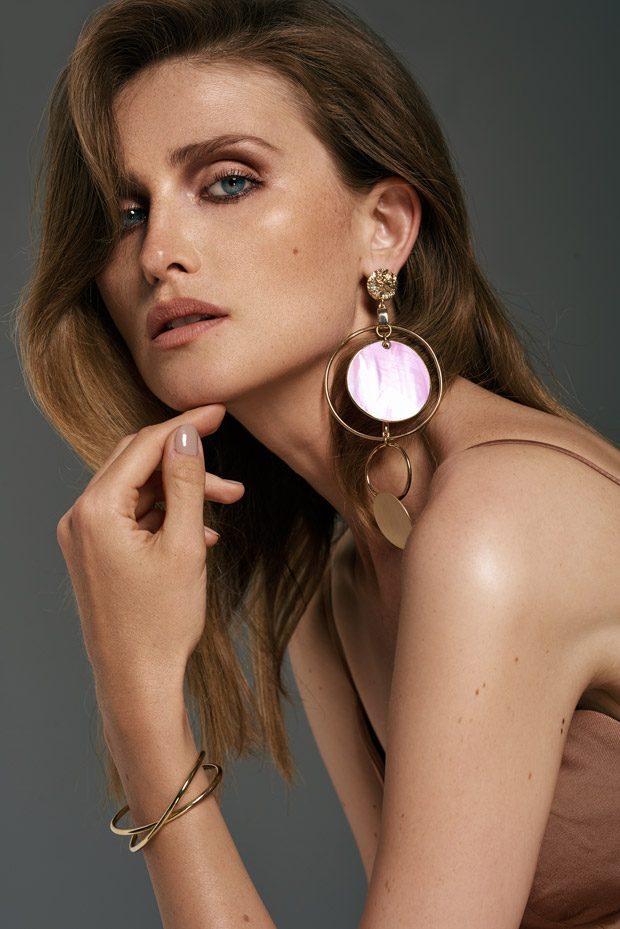 Every Piece Should Match the Tone and Context of the Occasion
While fashion rules have certainly gotten a bit looser over the years, that doesn't mean that there aren't still some rules you should apply when pairing your jewelry with your outfit. For instance, considering the context and tone of the event or occasion. If you were going to a wedding, for example, you might purchase a diamond necklace from custom jewelers in San Diego to go with a gown you've purchased for the wedding. However, if you were headed for a girl's night out, you might want to tone it down with some costume jewelry instead of going full-on bling.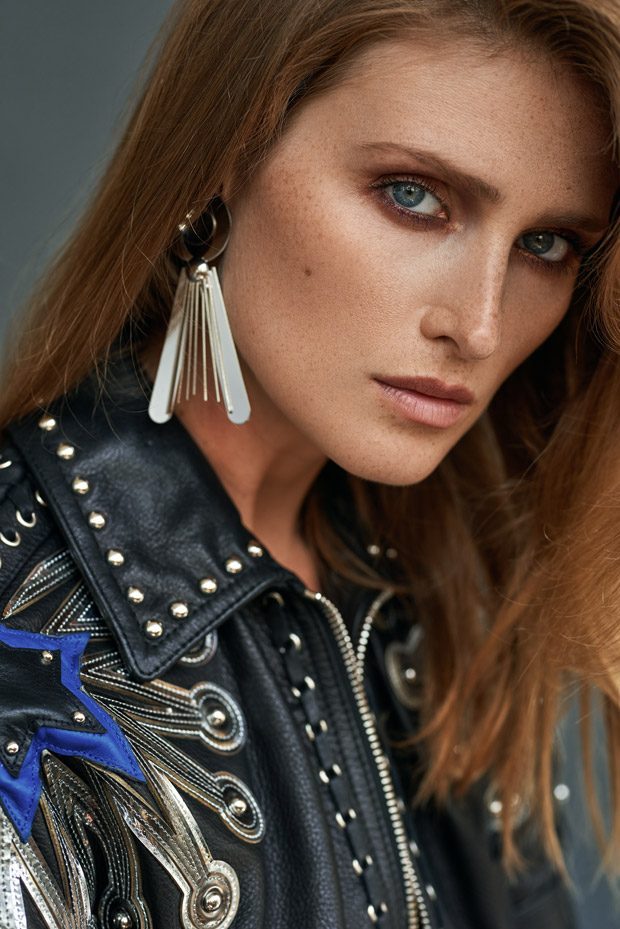 Jewelry Should Match Your Skin Tone
Your jewelry should not only match your outfit, but it should also match your skin tone. Try to choose stone colors and metal options that will bring out the natural hues in your skin. There is an array of different colors to choose from. There's also more metal types than silver and gold so be sure to explore your options. While there's no right or wrong when matching your skin those with darker skin might look better in gold while those who are more fair skin might look better in silver or rose gold. You might choose blue or a green emerald to match your eyes.
Choose Pieces to Go with Multiple Outfits
Although having a few custom-made signature pieces of jewelry may be nice for those fancy occasions, the best jewelry options are those staple jewelry items that can be paired with multiple outfits. As you're shopping for jewelry, be sure to look for pieces that could be paired together with several options in your wardrobe. Then, you can mix and match pieces to make your outfit unique every time you wear it.
Less is Sometimes More
Though layering can be very stylish with clothing and jewelry, sometimes less can really be more. There are times when having on six or seven bracelets isn't going to be comfortable for what you're doing. Over-accessorizing takes away from the outfit and more importantly, it takes away from you. So as you're pairing jewelry be sure that you're not going overboard with quantity. A simple necklace and earring combo can be ideal for a day trip to the mall or out with friends while a layering effect might be great if you're hitting a happy hour or going out dancing.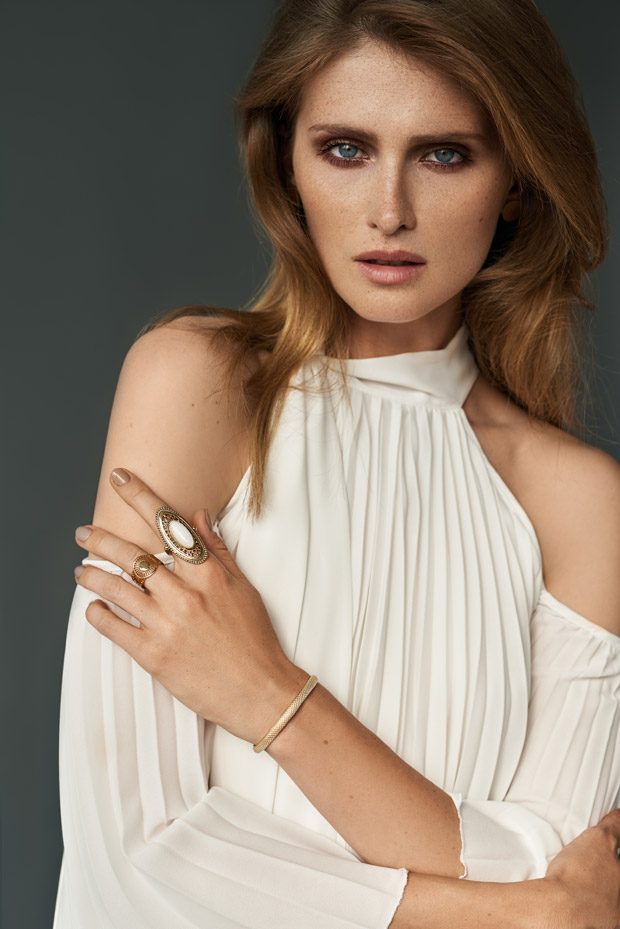 Jewelry is meant to be a complimentary item that helps to illuminate your style and personal beauty. The best way to pair your jewelry with your outfits is to remember that you're the focal point, the clothes are the canvas, and the jewelry is the finishing touch. Purchasing jewelry that matches your personality, outfit, skin tone, and style will give you that added confidence you need every day walking out the door.
All Images from DESIGN SCENE STYLE exclusive story by Paulina Wesolowska & Lukasz Zylka