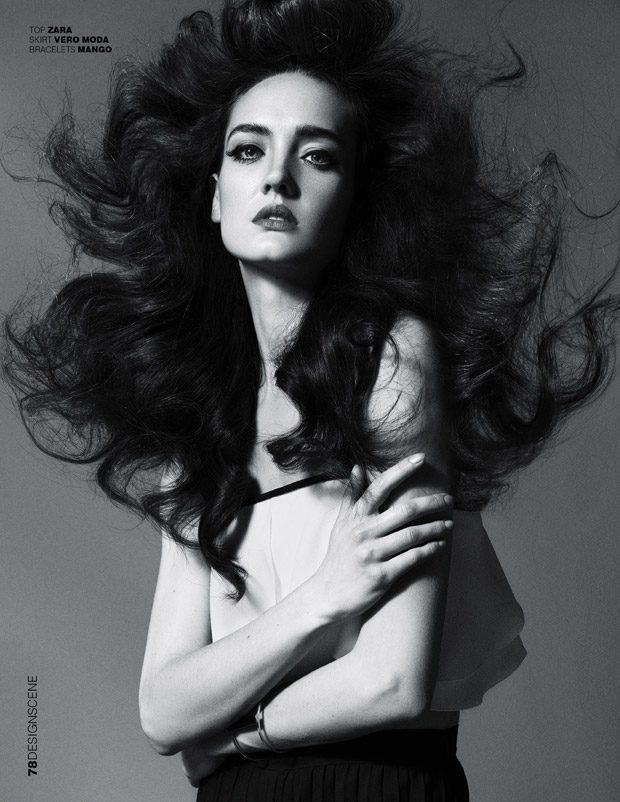 Getting ready for an event on short notice can be a total nightmare. If you've ever had the realization that a party is looming but you're nowhere near prepared for it – i.e. outfit, chipped nails and hair looking a mess –pulling everything together last minute can be pretty stressful. Last year, we brought you our tips for successful party dressing and thankfully, we've got you covered once again, as far as your hair in a hurry concerned. Check out our ultimate quick-and-easy party hair ideas guide.
Easy Braids: Served Three Ways
Contrary to the belief that you need agile fingers to learn how to braid well, there are a wealth of beginner YouTube tutorials out there that aim to prove otherwise. Braiding doesn't necessarily take a long time either; you can achieve a dramatic effective in just a few minutes once you've got the knack of it. Better still, slightly oily hair is actually more workable for braid styles, so it's the last minute hairstyles best friend if you don't have time for a wash and blow-dry!
These are our three last-minute-party favorites:

Fishtail Braid
As the braiding is quite tight (and looks good messy), the style is a good option when you haven't had time to shower and the locks are a little greasy.
Crown Dutch Braid
Needs a bit of longer length hair to achieve, but the results are stunning! Since the braid sits close to the front of the face this style looks best when it's mussed-up and textured… perfect newsfront amateur braiders or those with two left thumbs! Once it's in place, this style should stay fairly well intact the whole evening.
French Braid
The classic chic French braid woven to the side for a more relaxed party vibe. As with the Dutch crown braid, this look gives you volume and texture at the front of the face, which helps give your hair a cute, less formal demeanor.
Color Refresh
If you haven't found time to hit the salon in a while, semi-permanent hair dyes are a great way to hit refresh on your hair before your next appointment. Semi-permanent hair color is a temporary fix (as the name suggests), meaning the subtle tint it leaves behind won't beas intense as regular box dyes but it will give your existing shade a deeper punch of color intensity, emphasize brightness and deliver a high shine.Plus, it's a relatively gentle way to color your hair also. Naturally, the lighter your hair color is to begin with, the more dramatic the results will be.
The Posh Pony
This is the ultimate lazy-girl's"up do" style, no matter what your skill level or the agility of your fingers. It's effectively a traditional ponytail, styled to the side. To pull one off yourself, merely brush your hair smooth and give yourself a loose and low ponytail on the side. Pull sections out from around the face to give the look some softness and spritz into submission for the evening with a mist of hairspray.
The Spray and Go
If you find yourself rushing from the office to the party after work (as many of us do during the holiday season!), arm yourself with a volumizing product such as a 24-hour hold hairspray, or dry shampoo such as the classic original from Batiste. Tip your hair upside down and liberally mist the product through the roots and style your (now,hopefully amplified) shape with your fingertips. Ready to go in seconds!