In recent years, athletic-inspired clothing has become a force to be reckoned with in the fashion industry. Athleisure, as it is otherwise known, has an estimated market size of $44 billion and is expected to rise to $83 billion by 2020.
Why is this fashion trend so popular? With a balance of comfort and versatility, athleisure provides form, function, and comfort to daily wear and is flattering to all body types. Here is how you can incorporate athletic-inspired looks into your wardrobe this fall.

Yoga Pants
If you thought yoga pants were just for the yoga studio or spin class, think again. A pair of black, skinny leg style yoga pants can be used in lieu of dress pants when partnered with the right assortment of apparel.
Try wearing your yoga pants with a blazer and camisole, a white blouse and leather jacket, or long-sleeved tunic. For footwear, think outside the athleisure box and wear ballet flats, boots, or a striking pair of heels. Wear bold, sophisticated pieces of jewelry to pull the look together.
Bodysuits
Bodysuits have made a huge comeback in the world of fashion and today's womenswear. Regarded for their form-fitted look, these one-piece wardrobe staples are easily paired with jeans or dress pants for a sexy, tucked-in effect.
Try a long-sleeved, monochromatic bodysuit paired with colored dress pants for a work-friendly look, or a sexy, low-cut bodysuit and skirt for a night on the town. Bodysuits are guaranteed to bring out your inner dancer as you dance through life to the beat of your own drum.
Varsity Jackets
Varsity jackets, like those found at Move U: custom jerseys – team apparel – cheer uniform and more, are surprisingly versatile fashion pieces that work well over office-friendly pieces, such as dress shirts, ties, and polos. Varsity jackets are perfect for touring a university campus or traveling to work on a chilly fall morning.
Pair your varsity jacket with a white button-up blouse, black leggings (or yoga pants), and high-top shoes for a new twist on old-school fashion. Wear dress pants, a form-fitted, button-up top and tie to incorporate a prep school vibe at the office.
Tapered Jogging Pants
Tapered jogging pants have become a surprisingly fashionable piece of attire over the last year. Once regarded as a fashion faux pas, wearing jogging pants have become the norm for both men and women alike.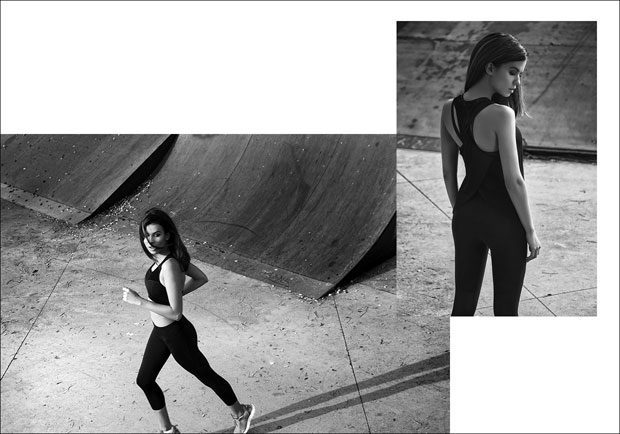 To offset the baggy, casual look of your tapered joggers, pair them with a form-fitted, v-neck shirt. Wear a denim jacket or vest and a nice pair of trainers when venturing out. This look is great for weekends on the go but has yet to translate into a work setting.
Ball Caps
Like tapered jogging pants, ball caps are a surprisingly successful fashion trend this year. They are often paired with the pieces listed above for an all-over athletic feel. Ball caps can either be worn with hair up in an equally sporty ponytail or with hair down and styled for an edgy look.
If you're ready to dive into the ball cap trend, remember to bring a small canister of dry shampoo with you on your travels. This particular fashion fad comes with a side of hat hair.
Color Blocks
Color blocks have become a trend in athletic wear over the past year, and this look is starting to translate into athleisure. Color block jackets, pants, and accessories create an eye-catching pop of color when fall fashion fades to the whites, grays, and blacks of winter.
Be mindful of clashing when adding color blocks to your wardrobe. If you're wearing a colorful jacket, offset it with toned down attire underneath. The same applies in reverse: if you opt to wear color block leggings, keep the outer layers simple and subtle.
Athleisure wear inspires us to get out and get moving throughout the day. You may find that your penchant for athletic-inspired outfits transforms you into an inspiring athlete!
All Images Igor C at D'SCENE Publishing for Steele Active athleisure womenswear lookbook.