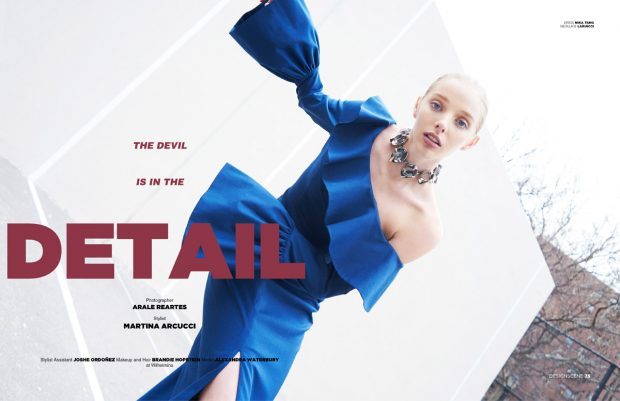 The word "budget" is the least favorite word for the majority of women I know. We all want the best, but the reality is, we don't always have room in our budget to spend on the highest quality items. Here's a list of fashion must-haves totally worth splurging on, and ones you could get away with spending less on.
Handbags – Splurge
The price tag of a well-made purse can take your breath away. Can you really afford to spend the equivalent of a month's rent on a purse?
Read more after the jump:

This is an item worth splurging on, and in fact, the word "splurge" is probably not the best descriptor. A high quality handbag is an investment that can pay for itself over the long run.
If you are still on the fence about it, think about the type of bag you use the most and invest in the best, then scrimp on trendier bags you don't depend on. Most women need a large, roomy bag for day to day use. Practical and luxury bucket bags are worth investing in. They are both sensible and stylish, plus a well-made bag will last years. Purchasing a cheap knock-off ends up costing you far more in the long run since you will be replacing it constantly.
Trendy Clothes – Save
The thing about trends is they come and go too quickly for an expensive purchase to pay for itself. Their shelf life is limited to one or two seasons, so why spend money on it?
For example, floral mini-skirts were all the rage three years ago, but do you see people wearing them now? Do you think it would have been a wise investment to spend a week's salary on one? No.
Would it be wise to spend a week's salary on a classic, navy blue pea coat that never goes out of style? Yes. A beautiful coat is an investment you will wear for years.
Work Shoes – Splurge
This is a no-brainer. Shoes you wear to work every day must be comfortable, and built to last. Nothing feels worse than tired and sore feet after a nine hour shift at the office. High quality shoes are designed not only look smashing, but for wearability. Make the investment; your feet are worth it.
T-Shirts – Save
It's easy to spend money on t-shirts, and many of them are constructed out of beautiful materials. The thing is, t-shirts are worn often, and will see the inside of your washing machine more other items in your wardrobe. This means they will break down faster, and need replacing on a regular basis. This is an item not worth splurging on.
Denim – Splurge
Well made jeans are worth every penny you spend. Good denim is virtually indestructible, plus you don't need to wash them after every use. Spend money on jeans in classic cuts you wear often. They are a worthwhile investment.
This is a category that can be in both camps. Trendy jeans are a thing, and this is where you'll need to figure out your tastes. Do you really think you'll be wearing those ripped, acid-washed jeans five years from now? If the answer is yes, then splurge. If the answer is no, then buy the knock-offs, or skip purchasing altogether.
Hosiery – Scrimp
Worn virtually every day, hosiery is an item that is washed regularly. Repeated washing of almost any material results in its breakdown. Unless you are willing to wash all of your tights by hand after every use, this is part of your wardrobe not worth spending money on. Of course, if it's a special occasion, then yes, a well made pair of lace stockings is worth it, but for daily wear, save your money.
There are exceptions to every rule. If a trendy item really flatters your shape, then yes, spending more money is worth it, because it will probably stay in your closet for more than a couple of seasons. Spend your fashion dollars wisely. Your closet, and your pocketbook, will thank you.
Images by Arale Reaters for Design SCENE