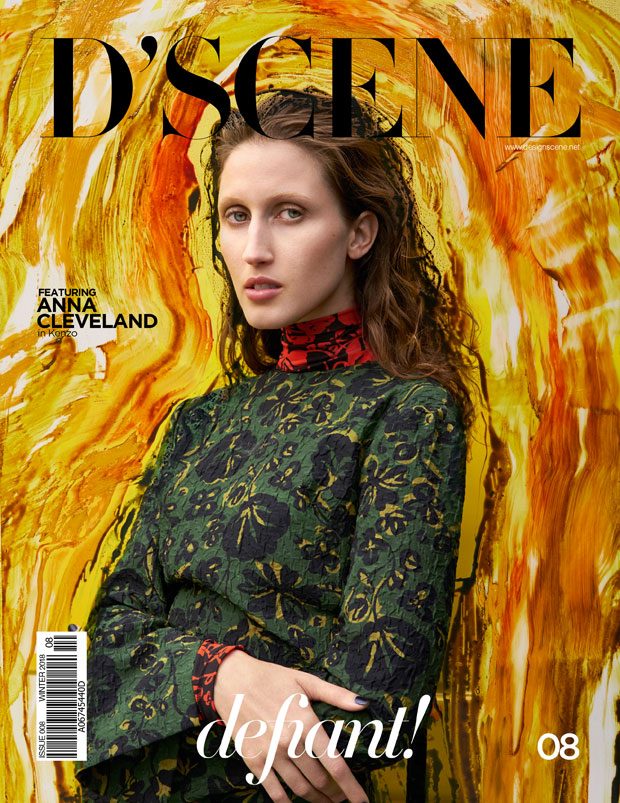 Supermodel Anna Cleveland takes the cover story of our D'SCENE Magazine's 08 Defiant! edition captured by fashion photographers Hunter & Gatti. In charge of the styling was our fashion director Christopher Maul. Beauty is work of hair stylist Cyril Laloue, makeup artist Thomas Lorenz and manicurist Lucia Cheptene.
For the cover, Anna is wearing total look from KENZO fall winter 2017 collection.

Photographers Hunter & Gatti
Fashion Director Christopher Maul
Hair Stylist Cyril Laloue
Makeup Artist Thomas Lorenz
Nails Lucia Cheptene
Retouching The Sharp Line
Model Anna Cleveland at Next Milan
Fashion assistants Jamie Russell, Honor Petrie, Mirra Elisabet, Jean-Guillaume Ligue, Anais Yekpe, Sophie Village and Raphaëlle Balme
PRE-ORDER YOUR DIGITAL COPY HERE.