When designing your home, it's easy to put all of the focus on the interior. You probably spend most of your time inside, but some outdoor improvements can go a long way. Whether you plan to use your outdoor space as a relaxing oasis or entertainment space, the possibilities are endless. Consider adding these patio ideas to your list of home improvement projects! You'll be glad you did!
Create a garden area
You don't have to have a green thumb to start your own backyard garden. There are a lot of different varieties of plants that are easy for beginners. The key is doing your research to make sure you only include plants that are a good fit for your region. You might even discover a new hobby! Gardens are always popular, and you can decorate your space with decorative stones, pergolas, or benches.
Read more after the jump: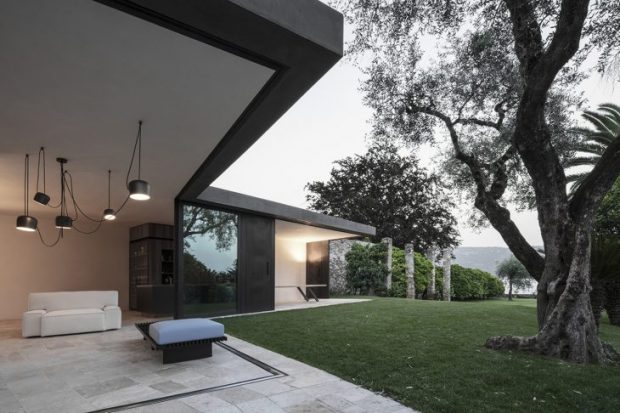 Build a fire pit
Fire pits are perfect for entertaining and relaxing with your family! The best part is that they are relatively inexpensive, and you can probably build your own without much hassle. A simple fire pit can cost around $100, and more intricate ones shouldn't go above $500 depending on your stone choice. Revolving the rest of the landscape around your firepit is a great way to improve your property value!
Add personality with upgraded lighting
If you're looking for a simple boost to your outdoor space, lighting is a small change that goes a long way. The biggest reason people are unable to utilize their outdoor space is because of the lack of lighting. The right lighting can completely change a space and add another element of style. You can install permanent light fixtures or use lawn-friendly ground lights. You can even hang string lights for a fresh, bohemian look! Outdoor lighting goes perfect with the summertime, and your yard will feel upgraded in no time.
Build a deck for entertaining.
While adding an entire outdoor deck can be pricey, it's essentially like adding an entire room to your home! Decks vary in price, so it's important to research the best material and design for your needs. You can also experiment with the railing. A lot of home buyers have a deck or patio space on their wish list, which means building a deck for your home is a smart investment.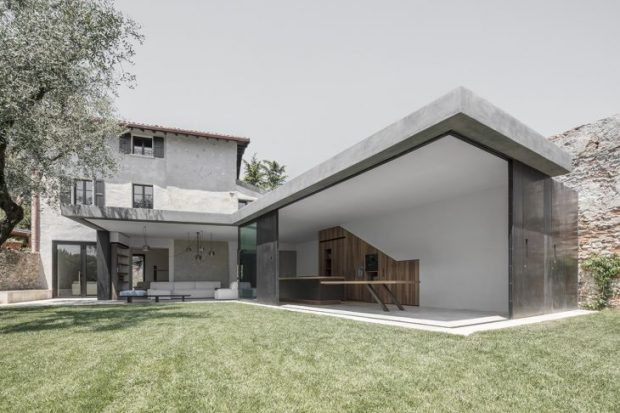 Switch up your landscaping
Finally, boosting the value of your outdoor space is sometimes as simple as switching up your landscaping. If you haven't given much thought to your outdoor landscaping, you might not know how powerful it can be in transforming your lawn. Maintaining your grass, trimming hedges, and pruning flowers is an easy way to increase your curb appeal. Plant new flowers or try a new landscaping feature to see for yourself just how major the difference can be!
Outdoor improvements that boost your home
It's important to design the inside of your home since that's where you'll spend most of your time, but you shouldn't completely ignore your outdoor spaces. Your curb, front lawn, and backyard are all valuable aspects of your home which can increase resale value and livability. If you've never focused on your outdoor spaces, you might not realize how much space is really going to waste. Outdoor space can be perfect for entertaining guests or relaxing in your own slice of nature! Make the most of your home by utilizing all the space–even outdoor space–with these improvements.
Images by Gustav Willeit – F Holiday House by bergmeisterwolf architekten from archiscene.net