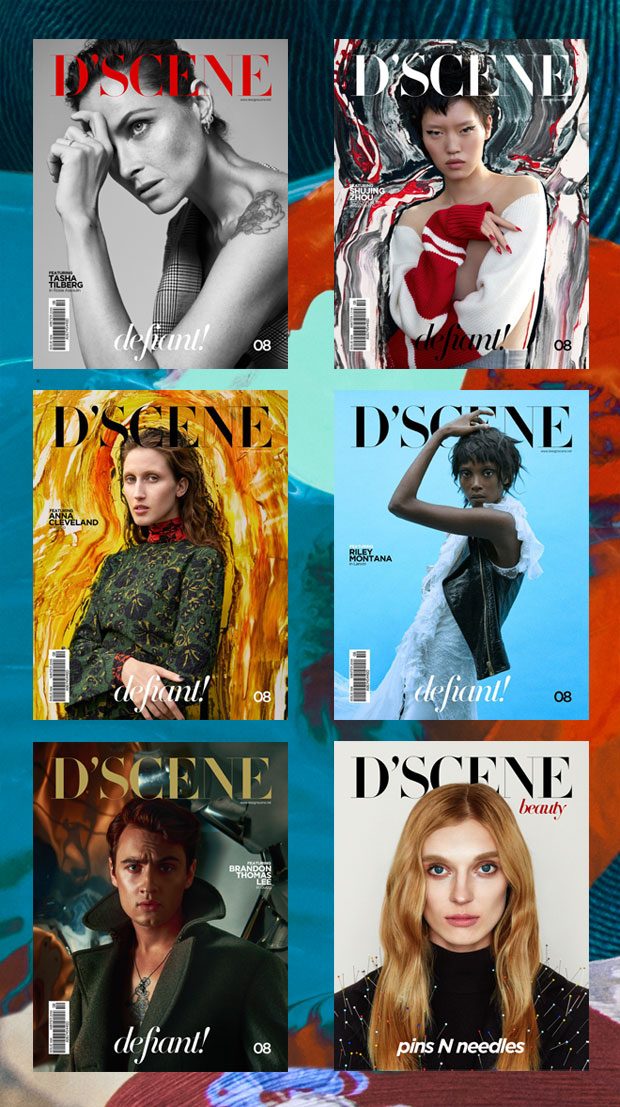 D'SCENE MAGAZINE DEFIANT ISSUE (#08) is out now with our cover stars Anna Cleveland, Shujing Zhou, Riley Montana, Brandon Thomas Lee and Tasha Tilberg as well as Olga Sherer posing for our D'SCENE Beauty cover.
AVAILABLE NOW IN PRINT & $4.90 DIGITAL
Alongside exclusive interviews with Jaafar Jackson, Boris Bidjan and a story on Helmut Lang.
Scroll down for more of our new issue.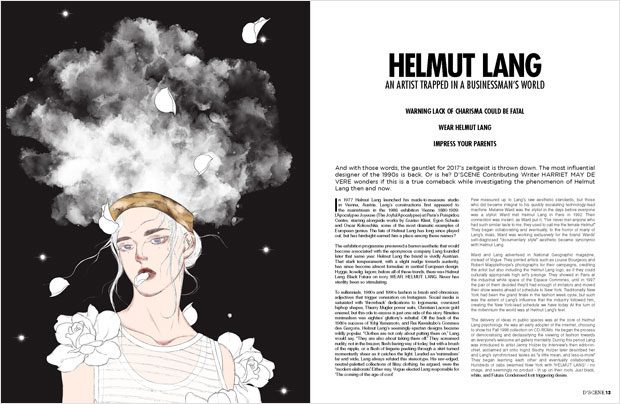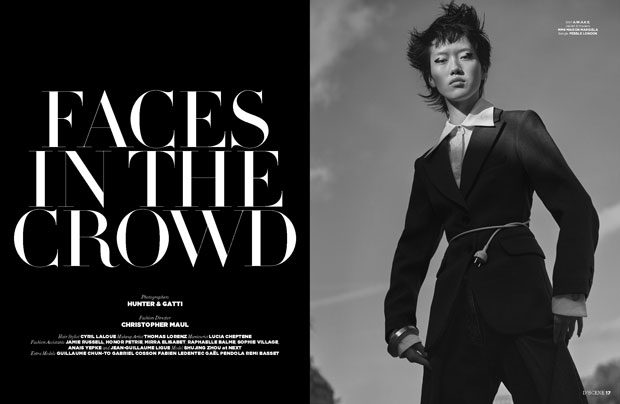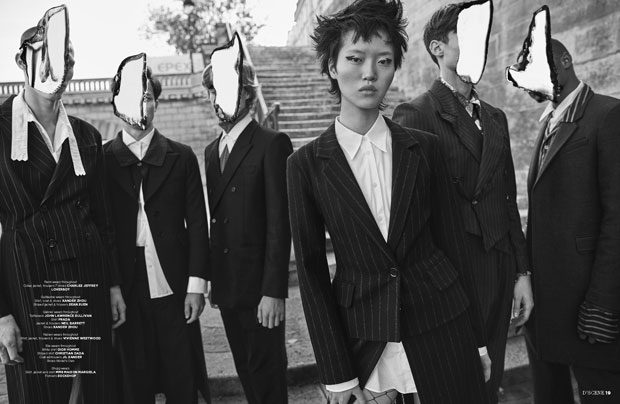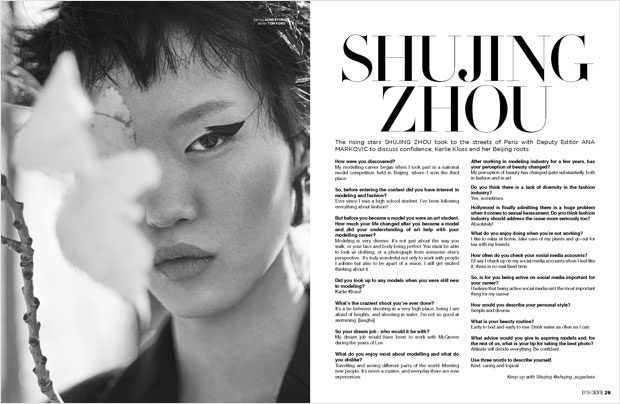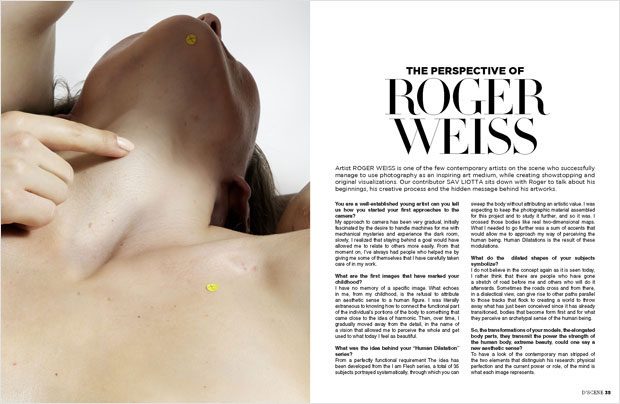 Working on a bi-annual, there aren't many occasions when we find ourselves at the mercy of exploring the current mood of a breaking story. But 2017 seems to have been a year when many prominent women found their voices in a very empowering and defiant manner. Thus we are happy to have for our latest issue cover girls who made it in the industry by purely just being the best in the world at what they do.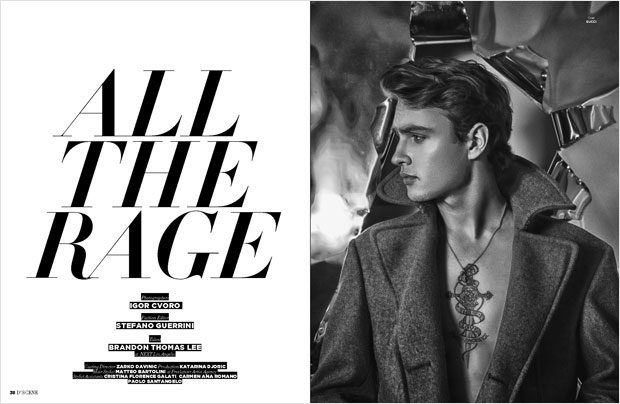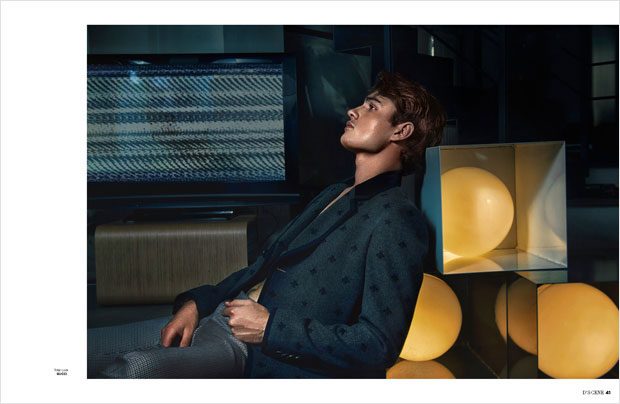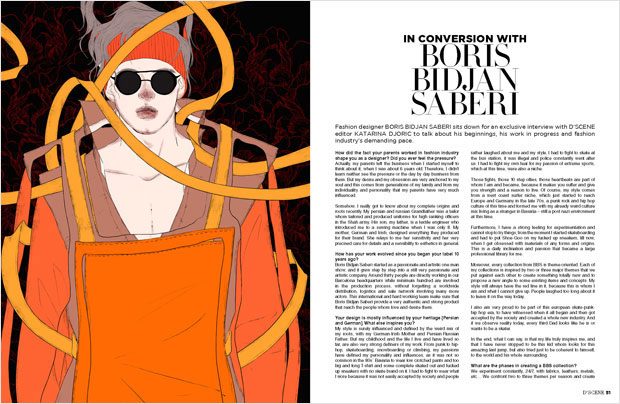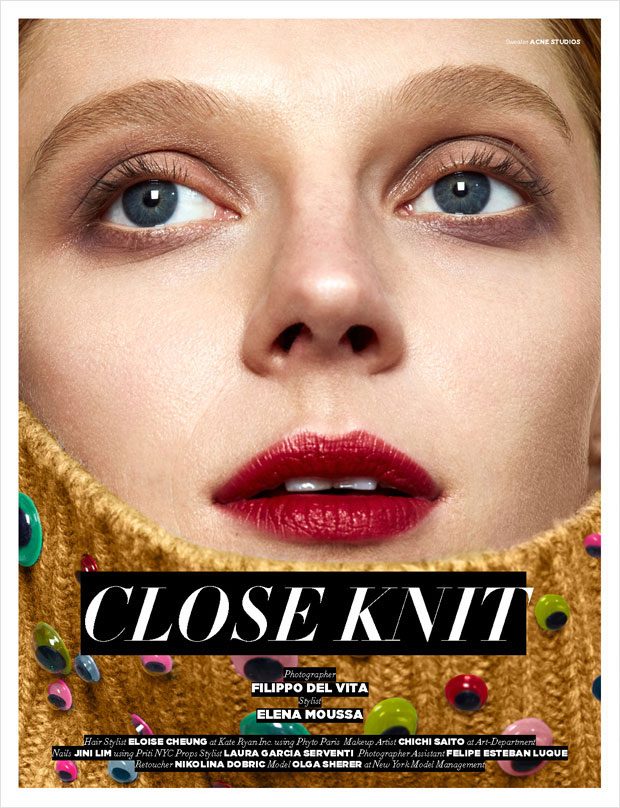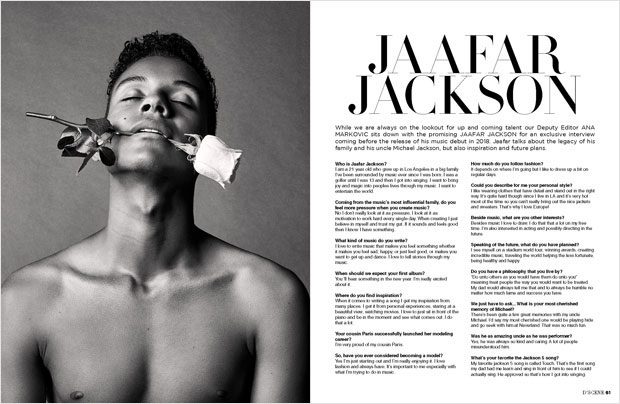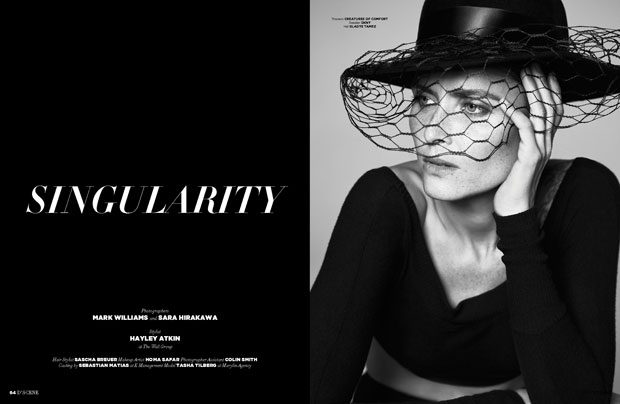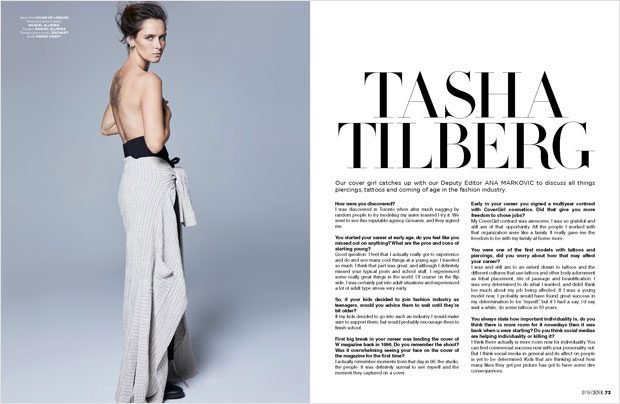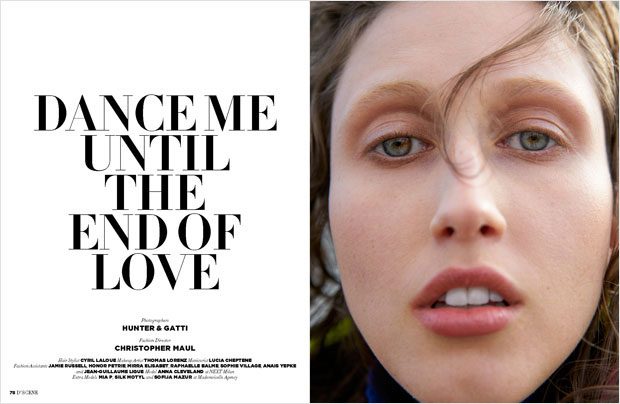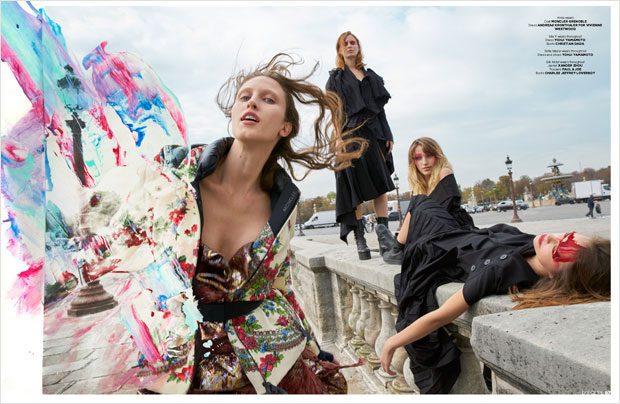 Our cover supermodels may not be as familiar as some of their 'Instagirl' colleagues, all of them are not really intrigued by social media, but their image certainly is known. Thanks to numerous magazine covers, as well as campaigns such as Givenchy, Covergirl and Marc Jacobs to name a few.
Starting with D'SCENE cover star Tasha Tilberg who is mesmerizing the industry with her sensual but tomboyish persona since the 90s. Tasha is now often off the grid living in Vancouver. She prefers nature to a busy life of a fashion capital and spending time with her family rather than being a fixture on the fashion scene. Tasha teamed up for our shoot in Los Angeles with fashion photographers Mark Williams and Sara Hirakawa, a duo who portrayed everybody from Oprah, to Lana Del Rey, Jennifer Lopez and Jane Fonda.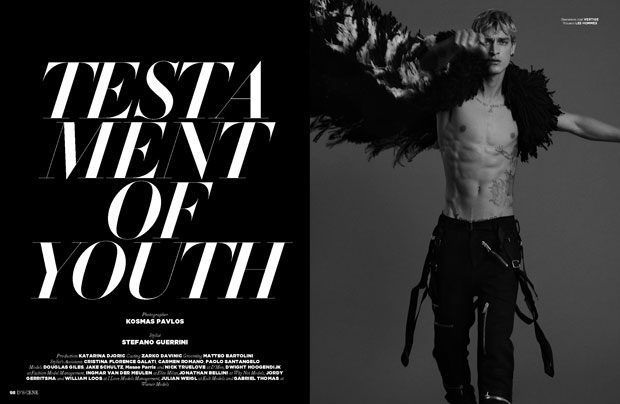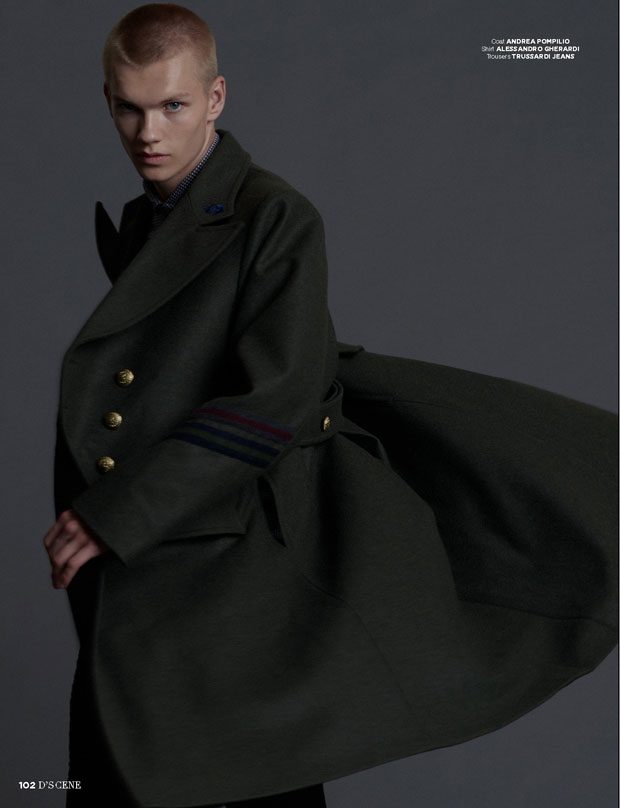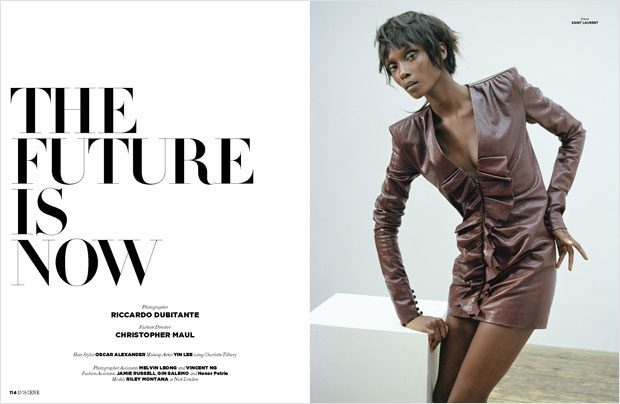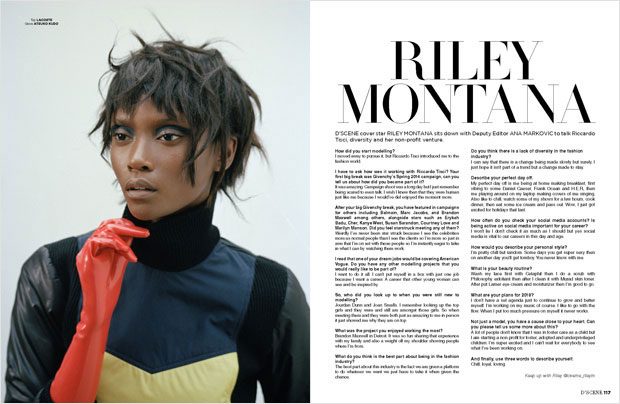 For this issue our Fashion Director Christopher Maul traveled to Paris, a true heart of everything fashion, for stories featuring Anna Cleveland and Shujing Zhou and a reunion with our contributors Hunter & Gatti. Since our last shoot a few issues ago starring Chanel Iman, Martin and Cristian who are behind the H&G duo have ventured further into the art scene, infatuating all of us with their bold renditions of their photography and opening one of the hottest new galleries in Barcelona. While in London Christopher has created together with Riccardo Dubitante a striking story featuring breakthrough star of the modelling scene Riley Montana. American Girl who hails from Detroit and infatuates the fashion scene with her striking looks as well as her fearless charisma. While another legend of the modelling world, Olga Sherer took our beauty pages with a sublime portrait series by Filippo Del Vita photographed in New York.
Elsewhere in the issue we had the honour to sit down with one of the most original talents in the industry, fashion designer Boris Bidjan Saberi who talked with us about his beginnings, design process as well as the will and power to withstand the demands of high fashion. In addition to Bidjan, the art scene comes closer in our conversation with Roger Weiss, who challenges photography as an art medium in his artworks.
When it comes to men, our coverboy Brandon Thomas Lee, is more than a part of the new 'influencer' trend, despite his famous parents (Pamela Anderson and Tommy Lee), Brandon has already fascinated the fashion industry on his own. We talk to Brandon also in an interview on our Milan shoot, a part of our menswear cover story. While more of menswear comes with our models-to-watch shoot featuring quite a hot list for a shoot by Kosmas Pavlos. Wrapping the issue is this season's Fresh Face Farewell boy, Dalibor Urosevic, an exclusive face of Saint Laurent scouted on his way to a student home in Belgrade.
Finally, flipping back to the beginning of our new issue do not miss the note worthy Helmut Lang investigation by our regular contributor Harriet May De Vere.
Photographers Hunter & Gatti, Filippo Del Vita, Igor Cvoro, Sharon Mor Yosef, Mark Williams and Sara Hirakawa, Kosmas Pavlos, Riccardo Dubitante, Danilo Pavlovic
Stylists Stefano Guerrini, Elena Moussa, Gabriel Langenbrunner, Hayley Atkin
Contributing Writers Sav Liotta, Matti Bygod, Harriet May De Vere
Available now in print & digital.