If you've got a lovely home with a beautiful, well thought out and designed interior, the last thing you want is to step outside into your yard and wonder what went wrong. It would be great if your design ascetic extended outside where possible, and when they can't simply having a neat and tidy yard can make all the difference to how you – and others – feel about your home.
Here are some quick and easy ways to make your yard look as great as your home: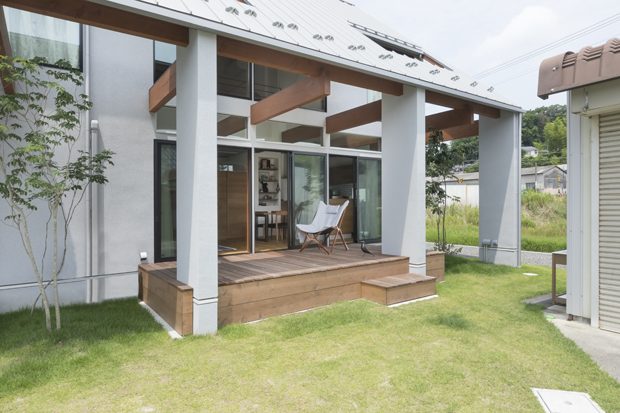 Tidy Up
Just by tidying your yard, you can make a huge difference to how it looks, and how you feel about it. When you really start looking, you'll probably notice a fair amount of trash hanging around. Some of it will have been blown there by the wind, some dropped during a cookout or garden party, some just left behind by previous owners (old plant pots in the hedges are much more common than you might think!). Wander around with a garbage sack and a litter picker and make it beautiful again. While you're at it, make sure you put away all the tools and toys that aren't being used.
Weeding And Planting
Once the yard is clear of trash, it's time to start weeding. Weeds grow no matter what time of year it is, so clearing them is a priority. Everything else will need to be thinned out too, to make room for the next batch of plants and flowers. Depending on what time of year you're doing all of this, you may want to consider planting seeds, bulbs, or full-grown plants to add a dash of color when the spring finally arrives.
Painting It Up
Outbuildings and fences can suffer terribly just from the fact that they are outside. It's where they're meant to be, of course, but that doesn't mean you can leave them to be attacked by the elements – every now and then you'll need to repaint them to make them look wonderful again. Painting your fences and gates will bring new life to your yard, and if you can match them to elements within your home so that your two spaces – inside and outside – can meld together as much as possible, that's definitely something you should do. As for your garage, could it do with a spruce up? Is it working as it should? If you need garage door repair work done, contact Phoenix Express Garage Door, so that your garage is safe and secure. You can paint the garage door to match your front door too, making your home have a cohesive design plan.
Decking
If you have a decking area, you'll need to clean it up from time to time. The difference that this makes is astounding. You can use a jet washer to do this, to blast away the muck and grime, or even hire someone in to do it for you if you prefer. You'll be surprised at the color underneath all the dirt, and it will look wonderful once more. Your guests will be able to walk out of your house and into your yard seamlessly, without the dirty decking reminding them (and you!) that work still needs to be done!
Images by Masahiko Nishida – Konan House in Japan by ALTS Design Office from archiscene.net