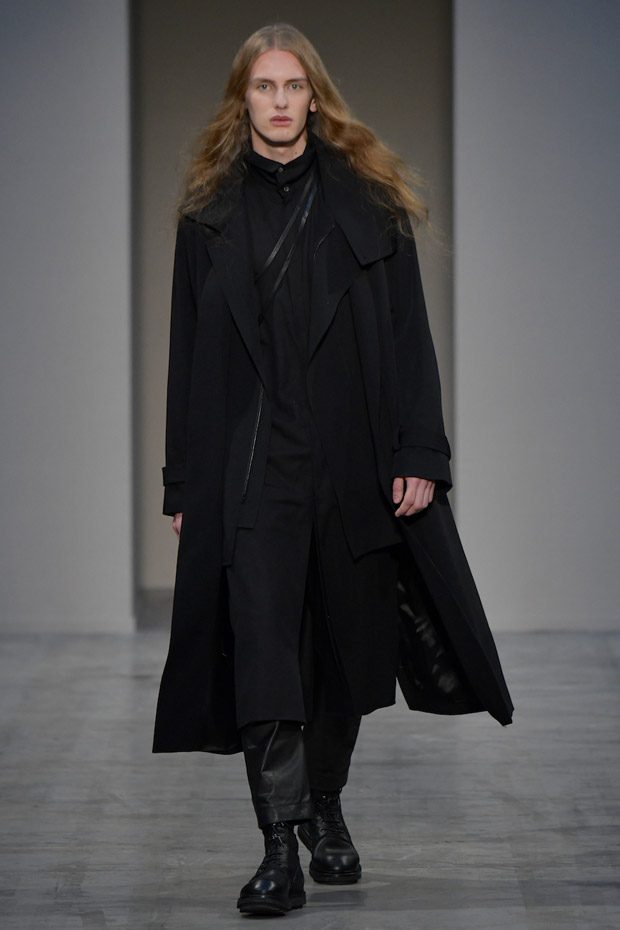 Designer Isabel Benenato presented her Fall Winter 2018.19 collection, inspired by the darkness and the light of our solar system, the mystery universe, and planets Pluto and Mars, during the second day of the ongoing Milan Fashion Week.
"Immersed in all the nuances of the sky at night, the collection uses hand airbrushing to chart the constellations in blue on black linen/wool.  The wardrobe for this runs from workwear to suits styled in a very sartorial, handmade and avant-garde way including a return to the iconic masculine double-breasted jacket with peak lapels worn with an impeccable white shirt.
Taking its cue from the heavens, the color palette includes black, white, Pluto-inspired hazel, deep, blue, dark gray and dark Mars red. Materials are all natural from all wool for tailoring to wool/linen and wool/hemp for jeans and workwear with prints in lunar landscape patterns. Black, white and dark blue shirts appear throughout the collection to soften the sobriety of refined wool tailoring , or more casual mixed with Casentino wool T-shirts. Knitwear continues to be a focus in the finest quality yarns and colors reflected in the fabrics. Red is a hallmark accent, a volcanic hint of the passion and creative energy of Mars, while black and gray invoke mystery and white shines like the light of the moon."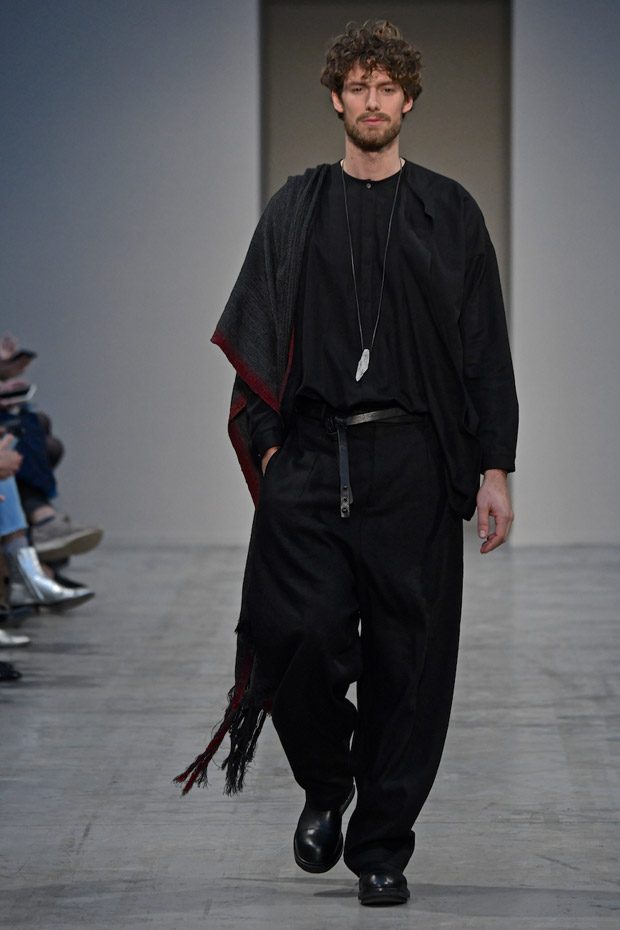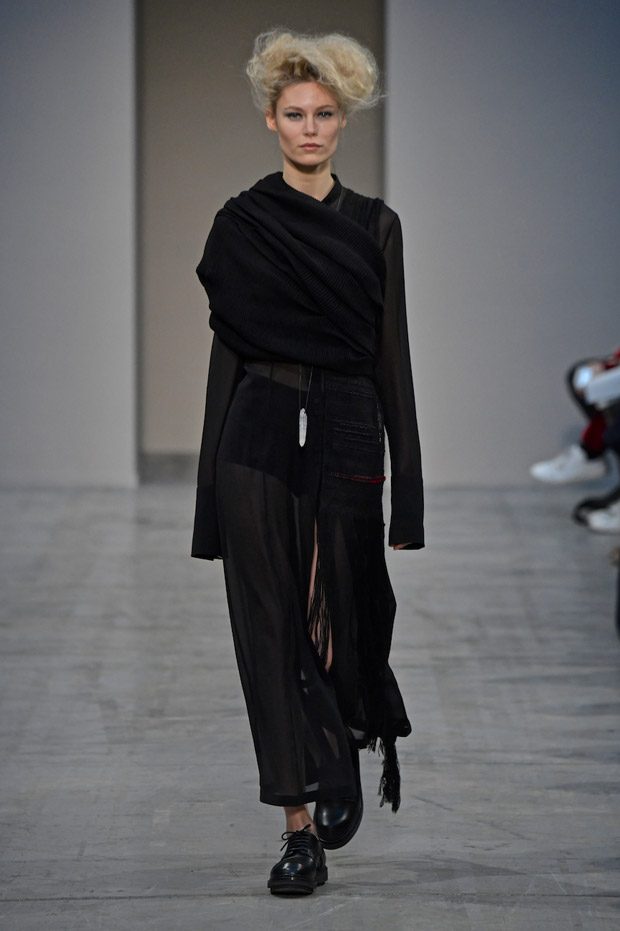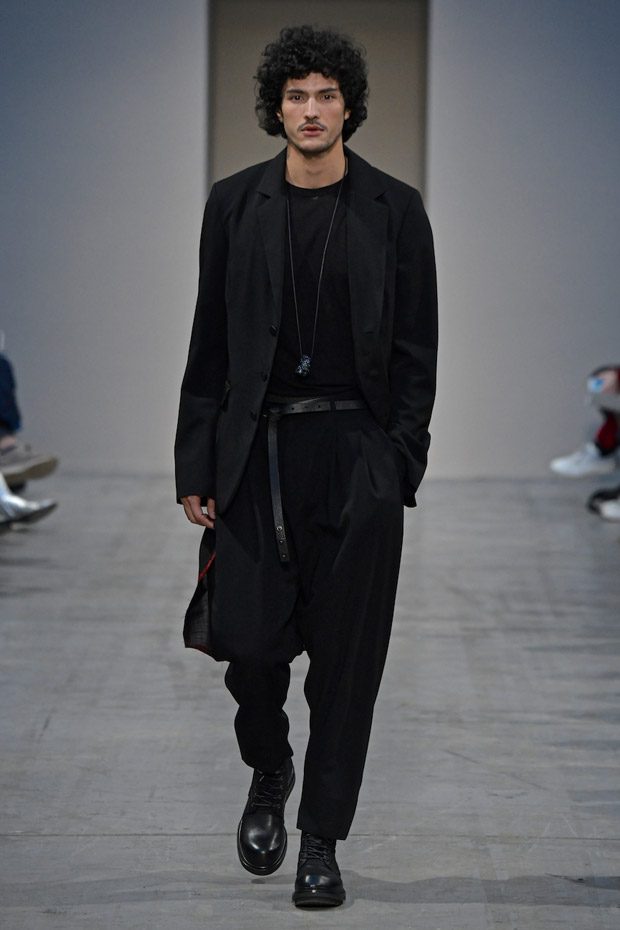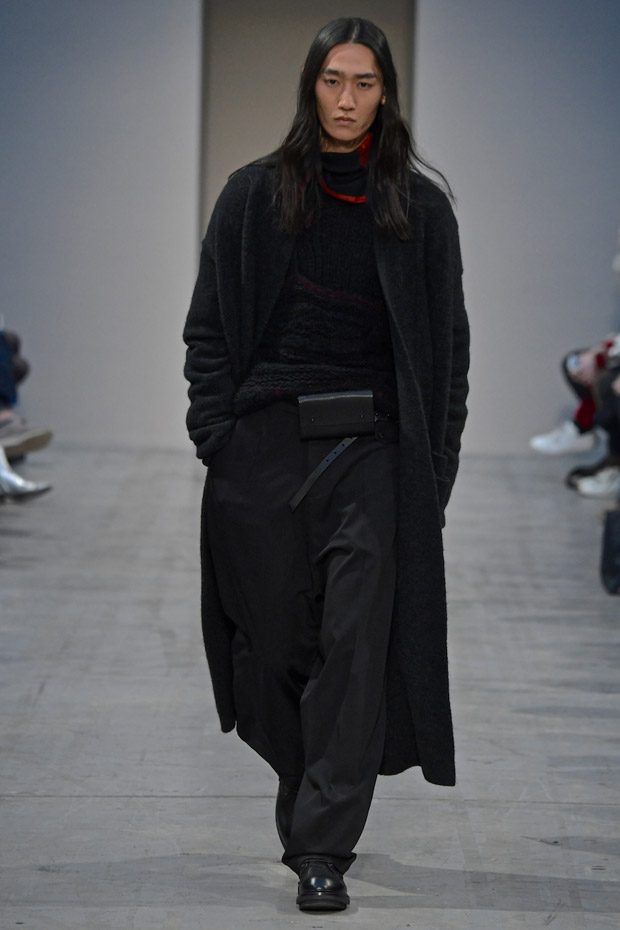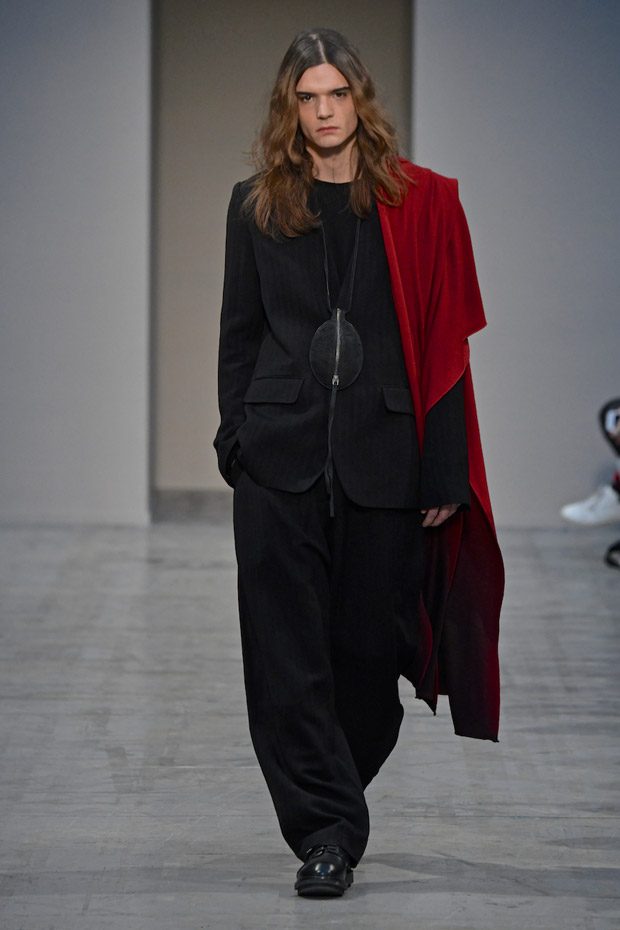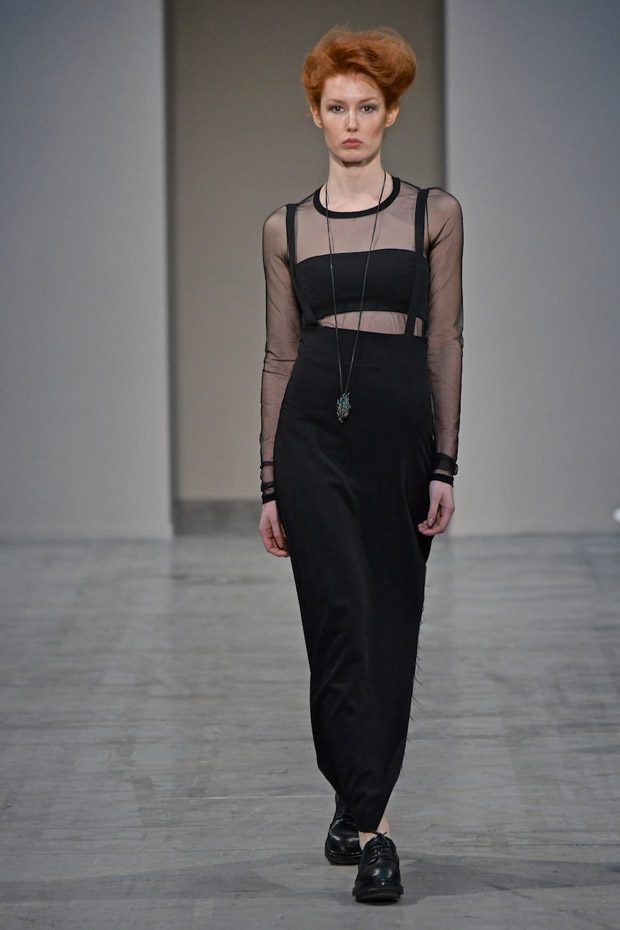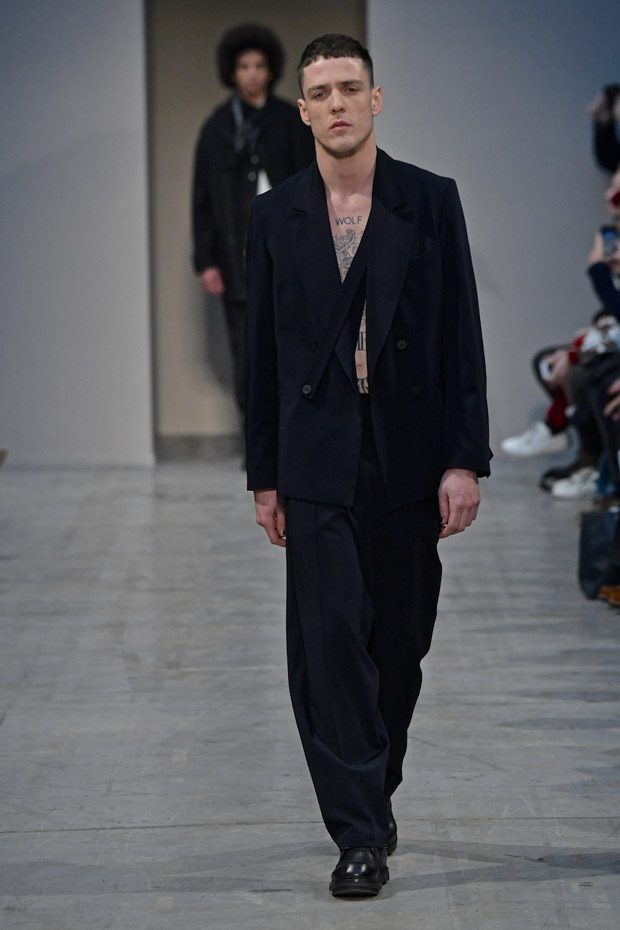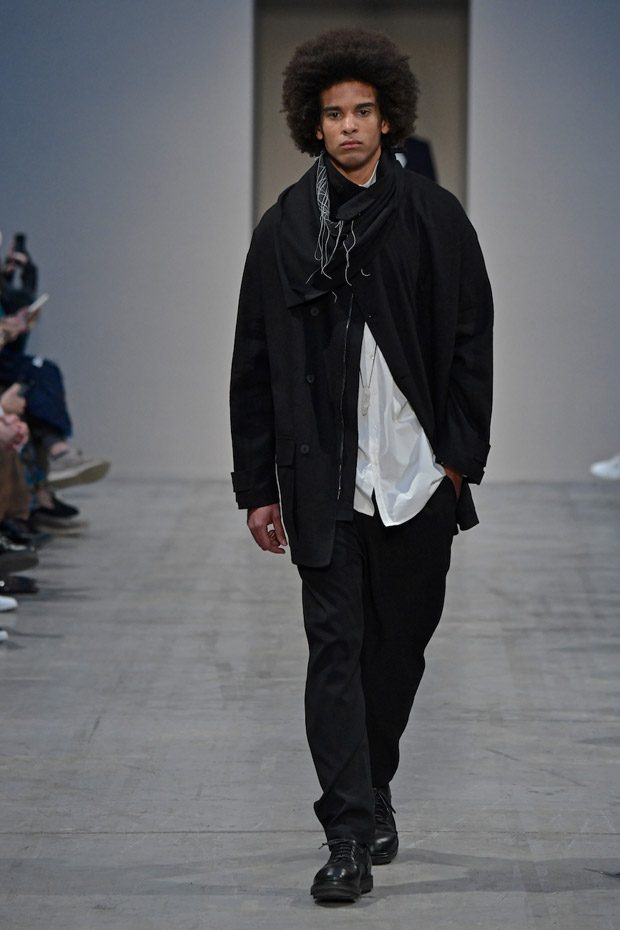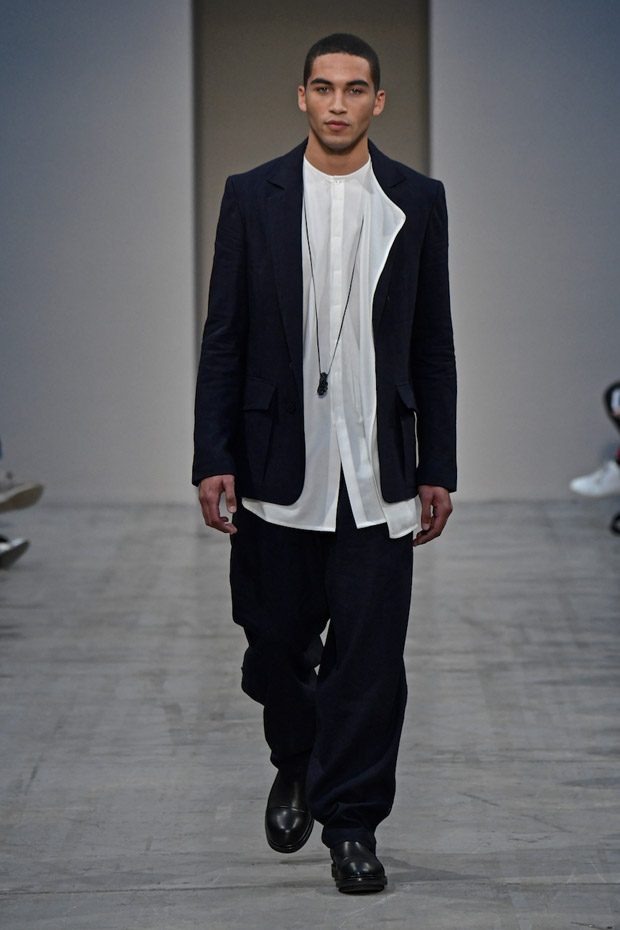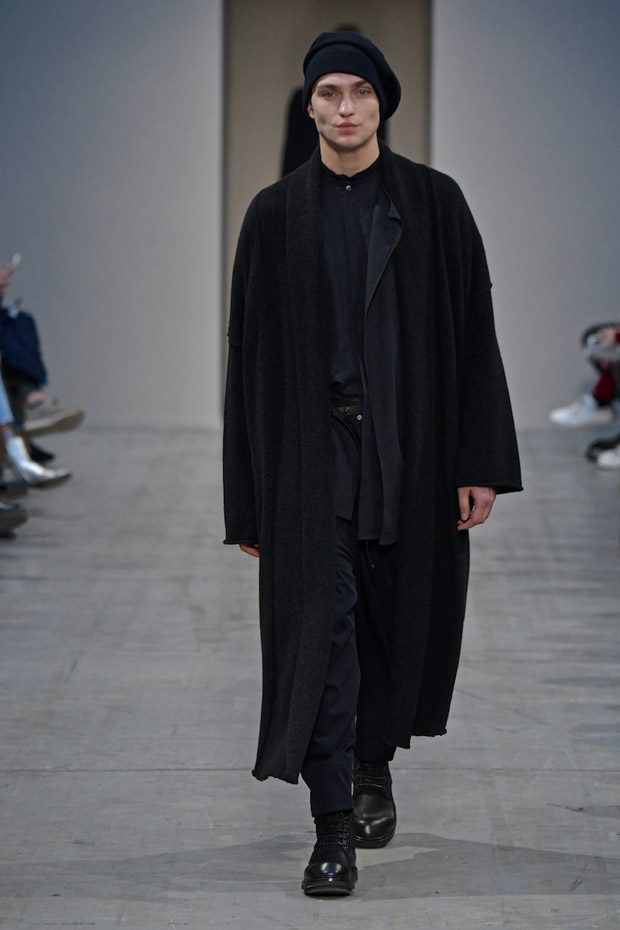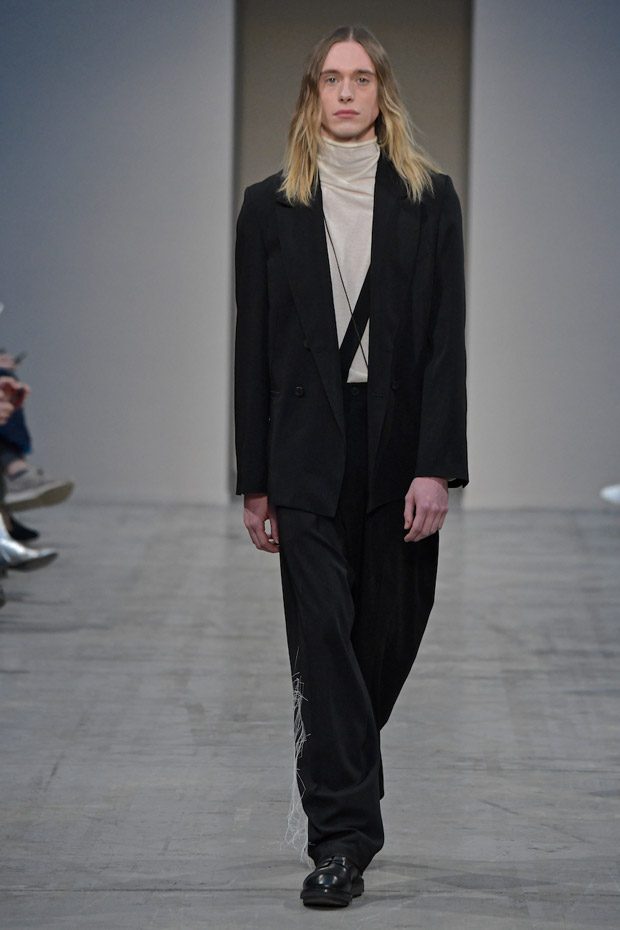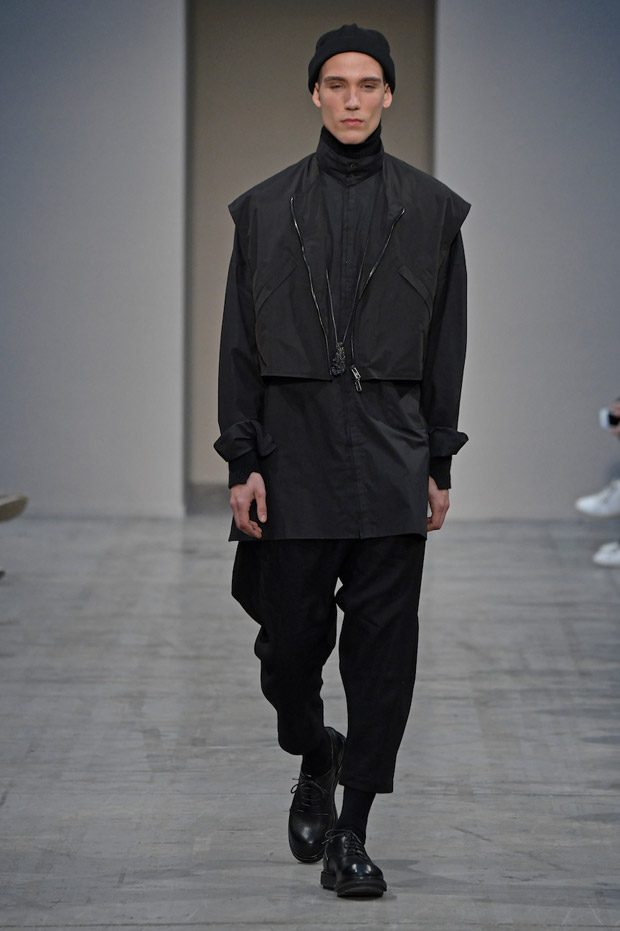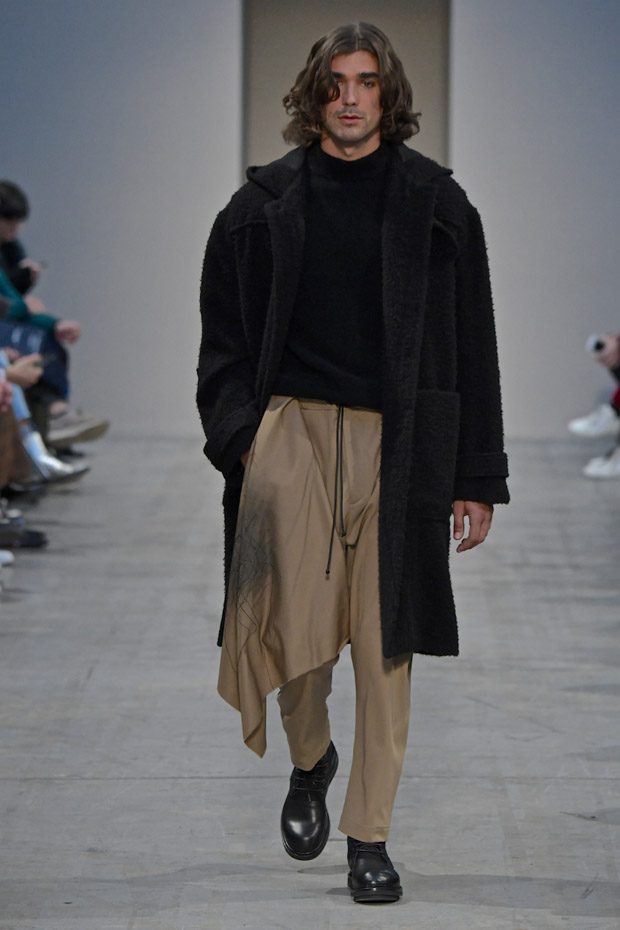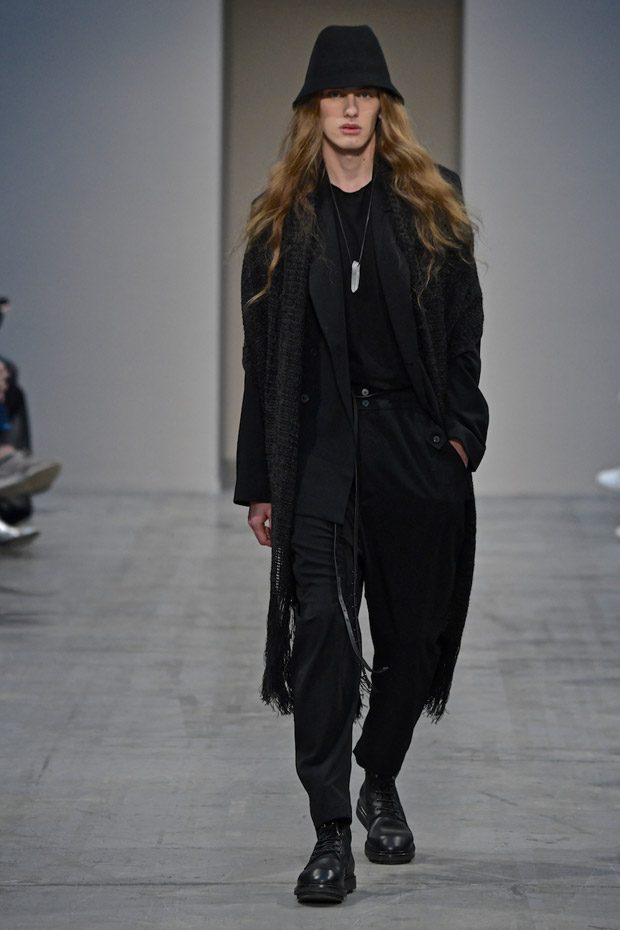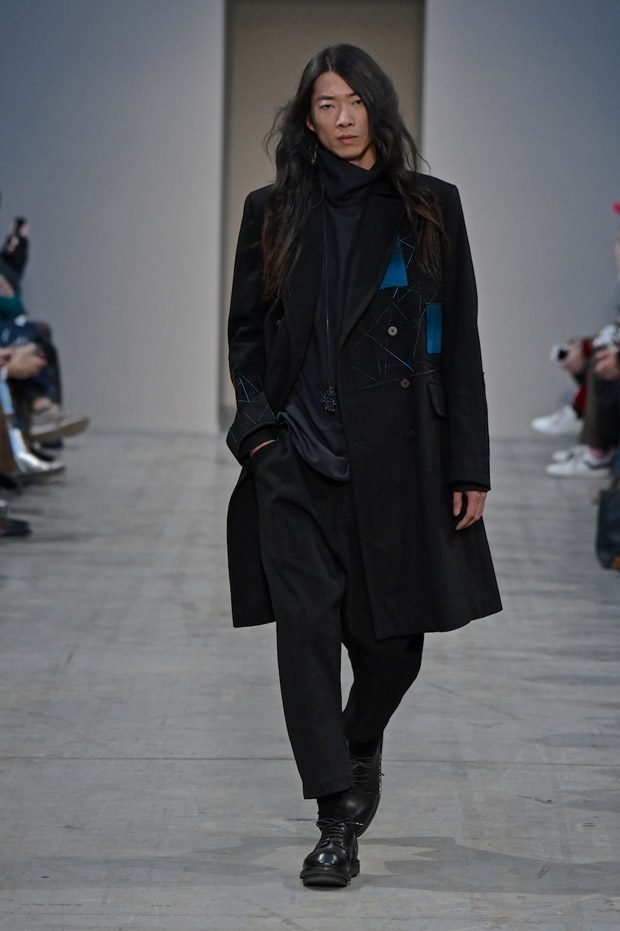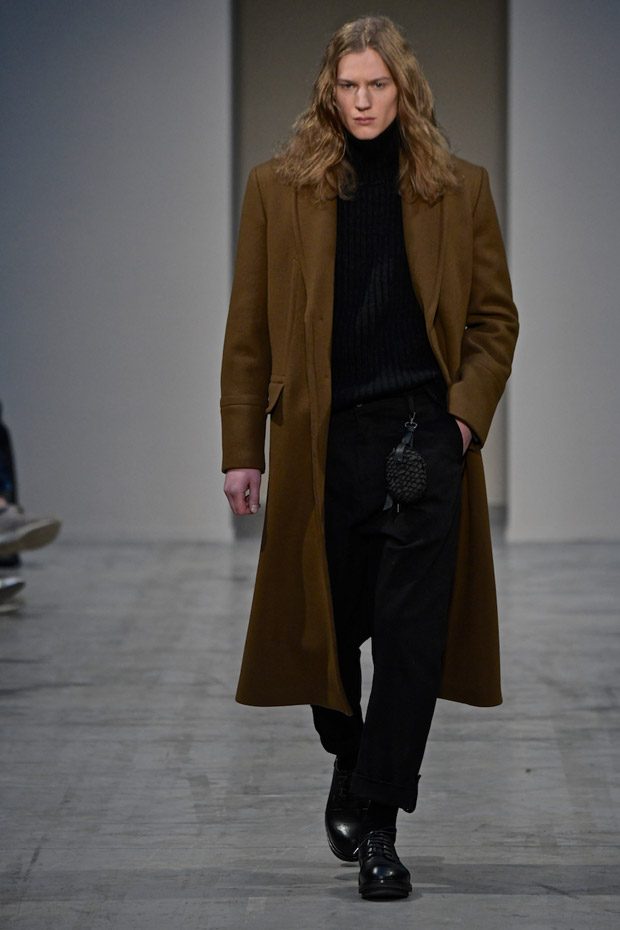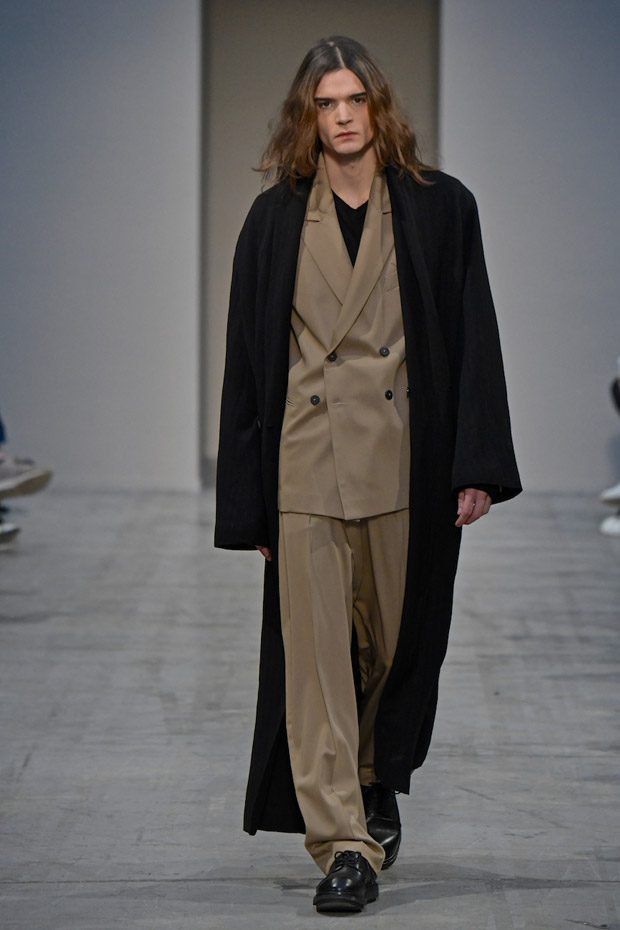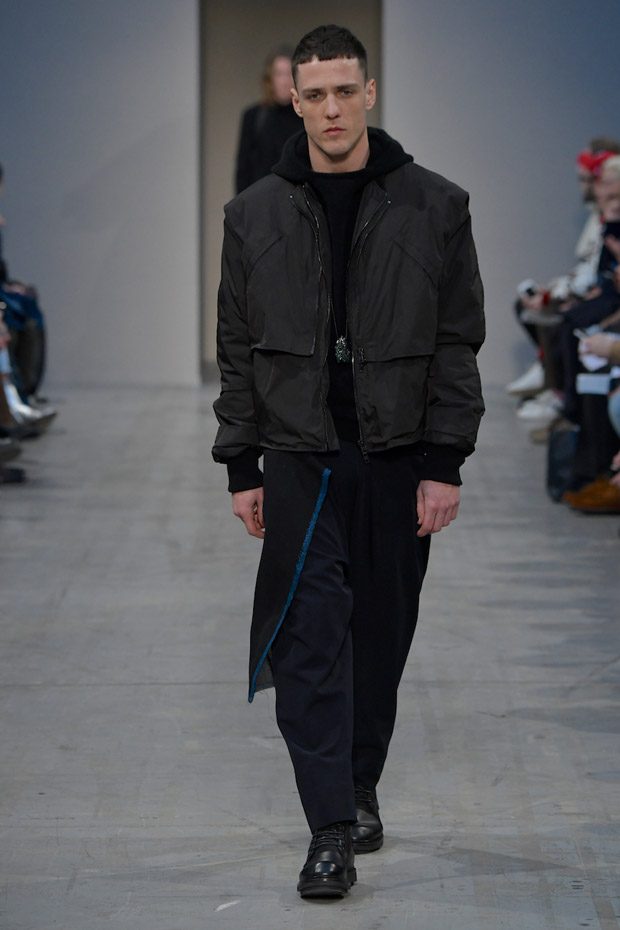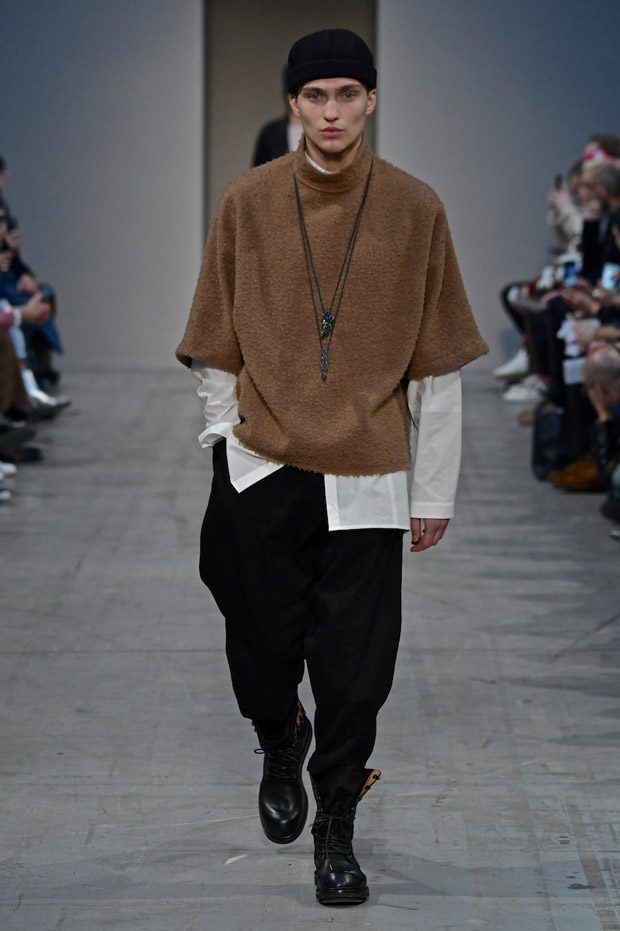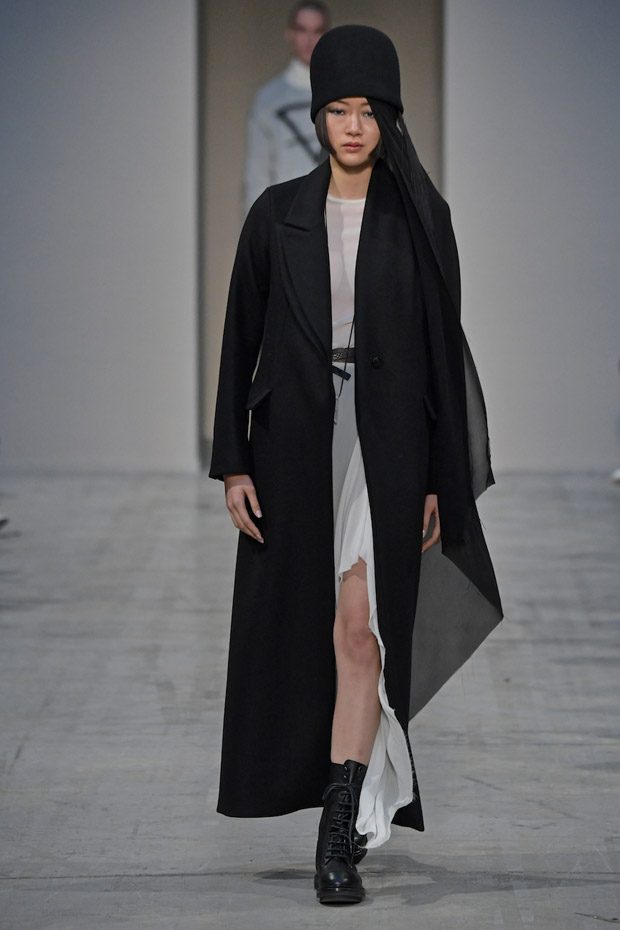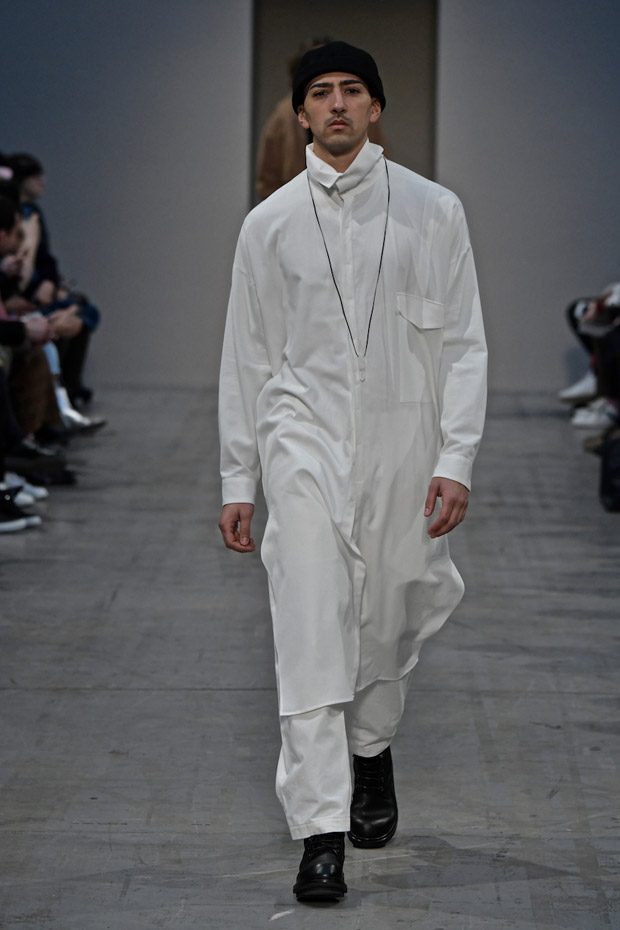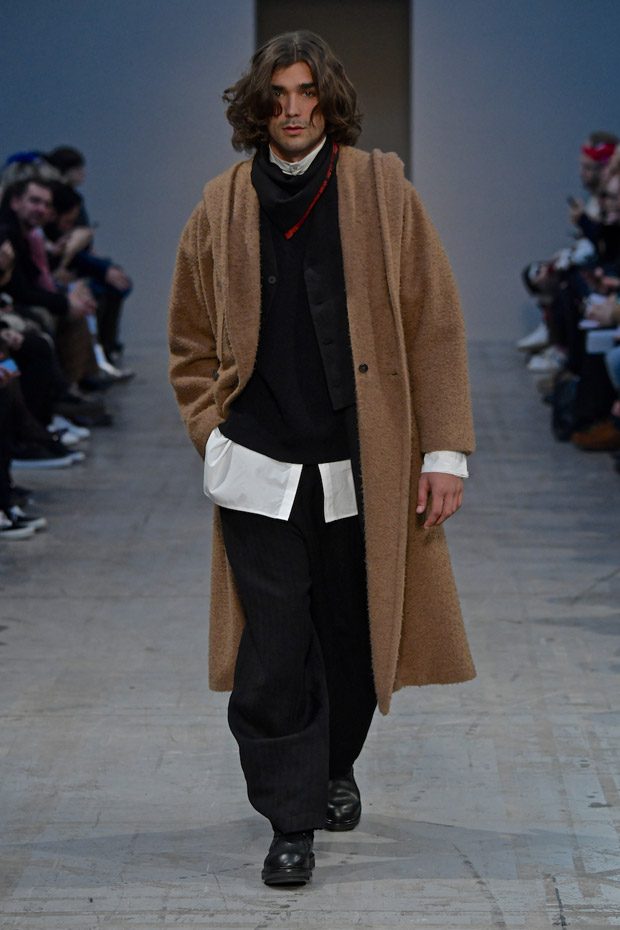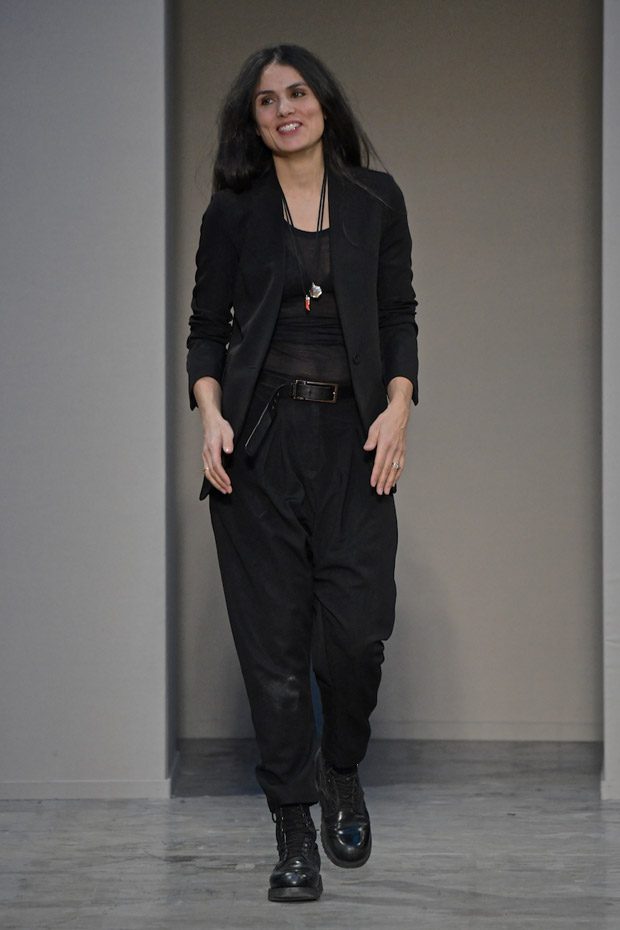 We love hearing from you, connect with us on Twitter, Instagram and Facebook.