Designer Francesco Risso connects with his inner child offering naivete and wonder for Marni's Fall Winter 2018.19 menswear collection presented on January 13th, during the ongoing Milan Fashion Week.
"Collecting impressions and sensations. Connecting sights, flavors and sounds. Intuitively. Traveling across worlds: with or without moving. Spontaneously, automatically. Wrapped in a blanket, Masai sandals at the feet. Protected under overblown duffle coats. Enjoying the childlike pleasures of home-spun jumpers. An innocent gaze, keeping the inner child alive. A plurality of stimulations, shaken and not stirred. In a lab, with a boilersuit. On the field, in a smoked and printed duvet. In the rain, in gigantic anoraks. Spoonfuls of zabaglione to strengthen the spirit with a sugar rush."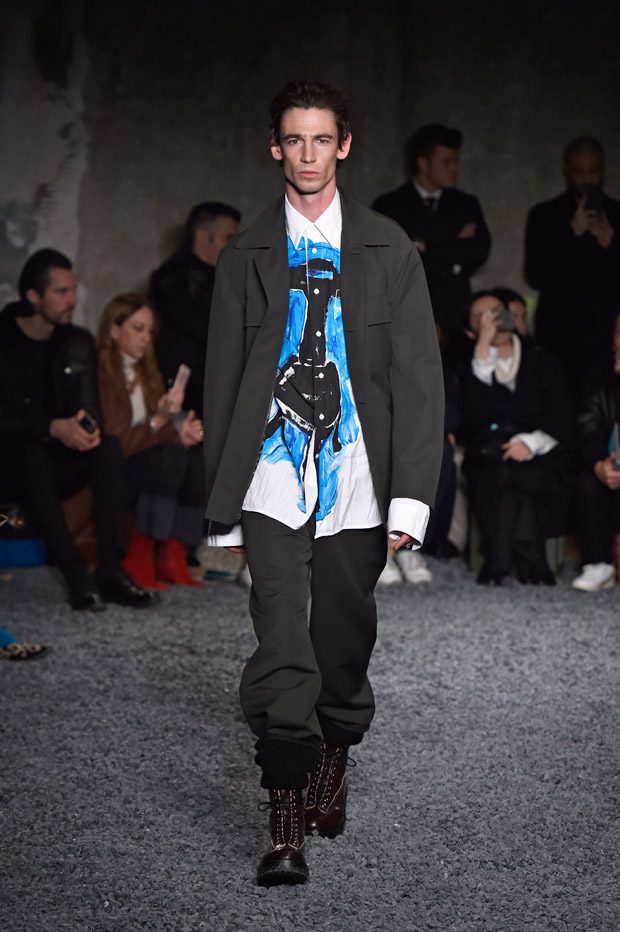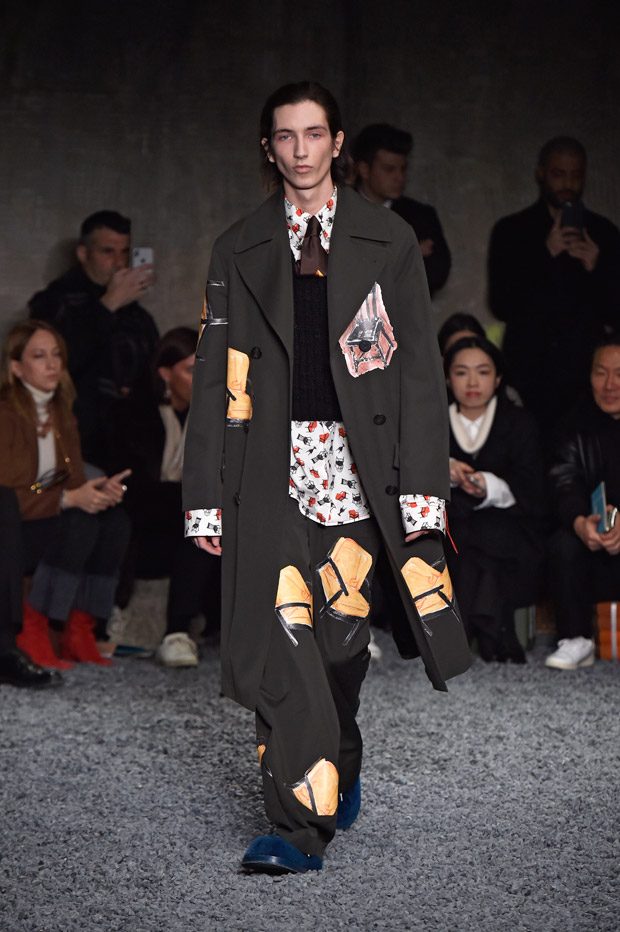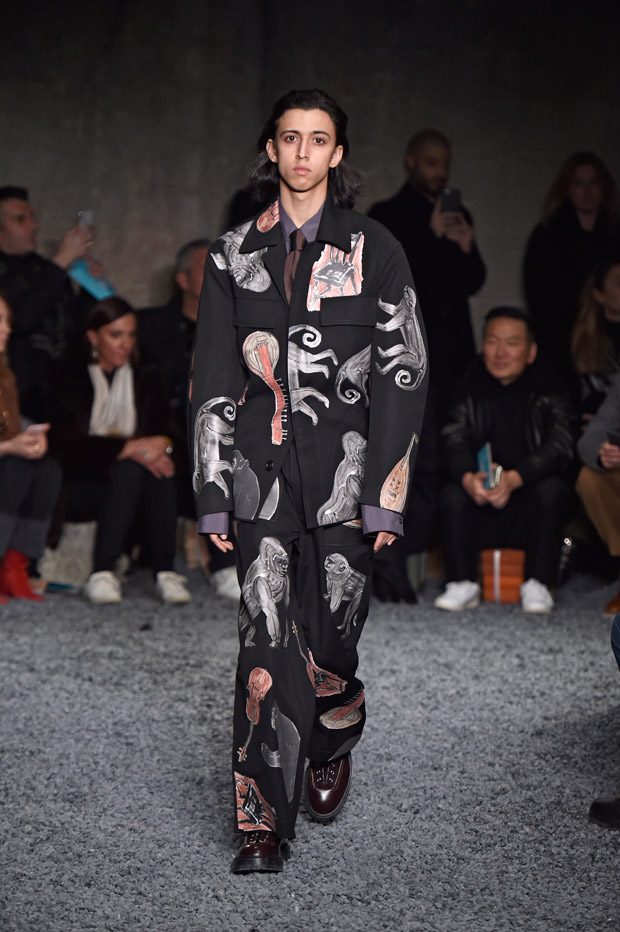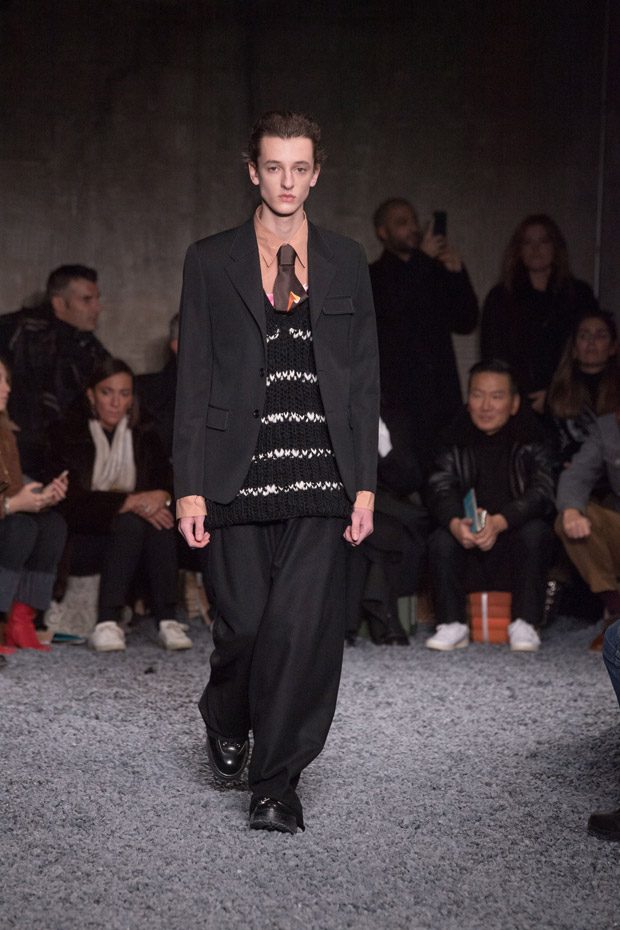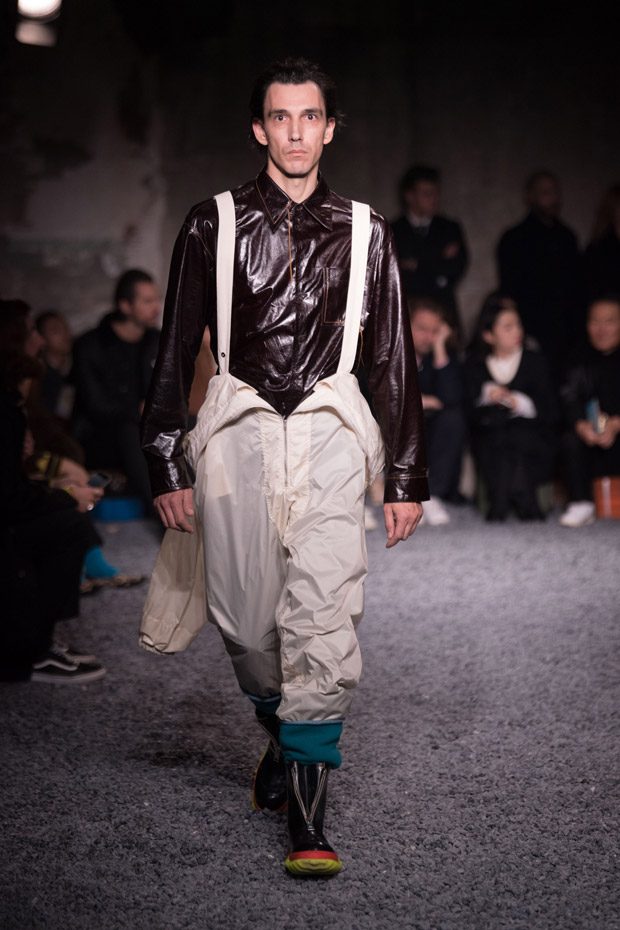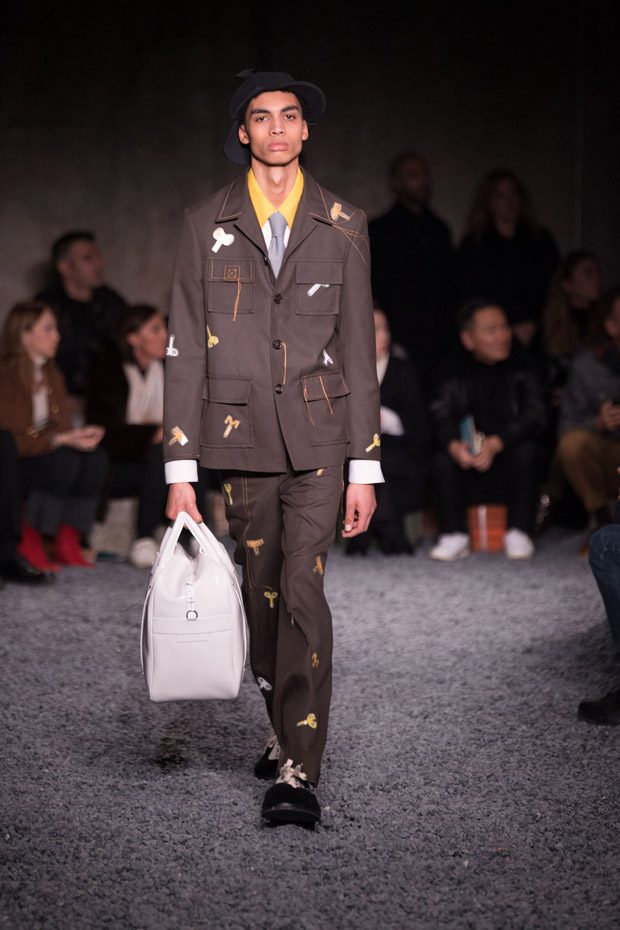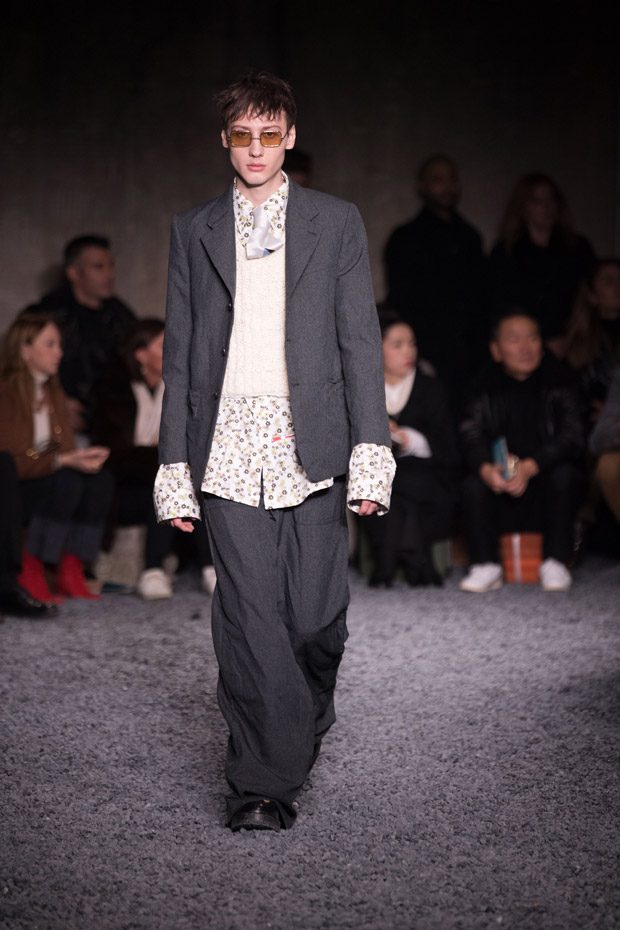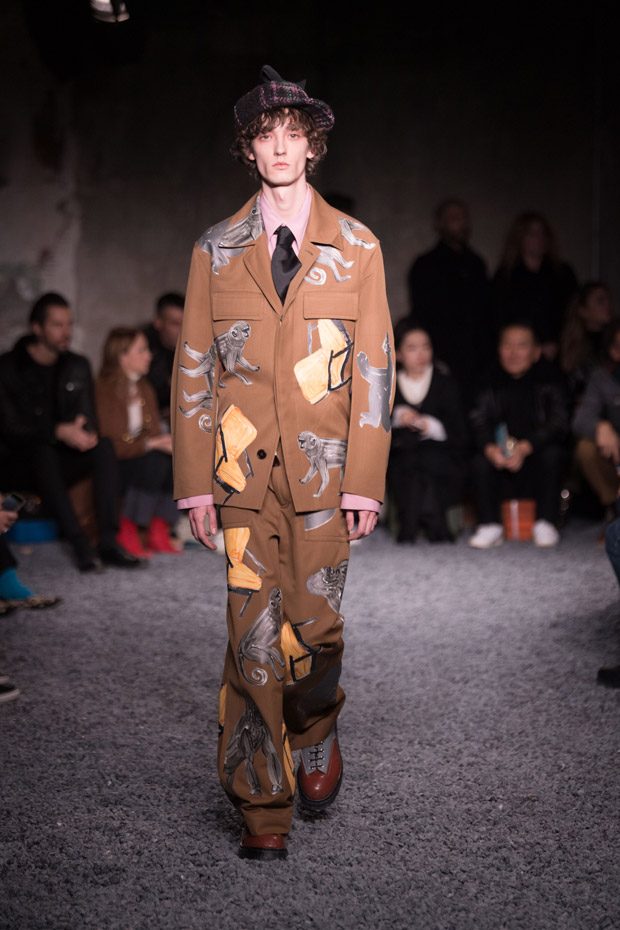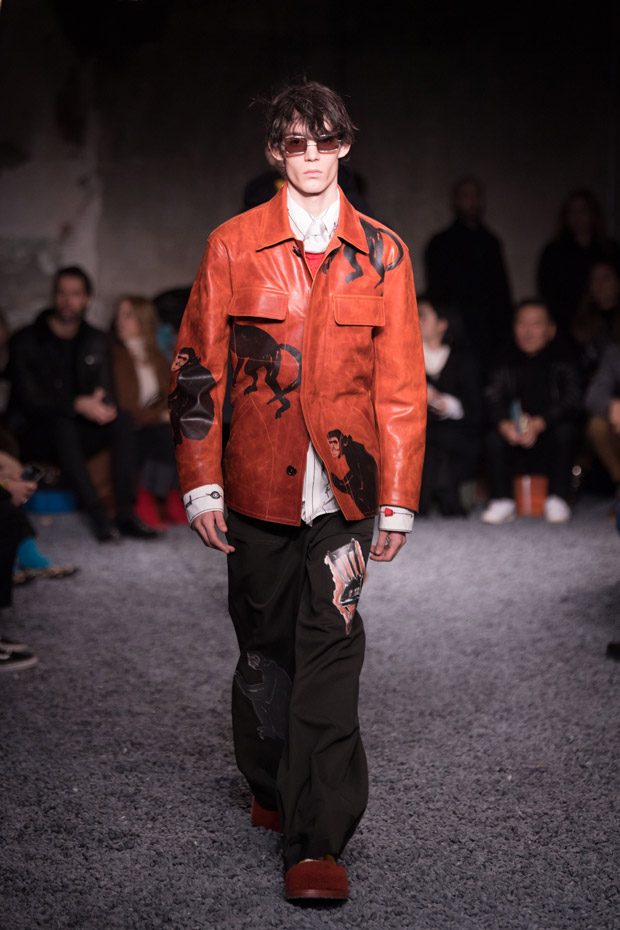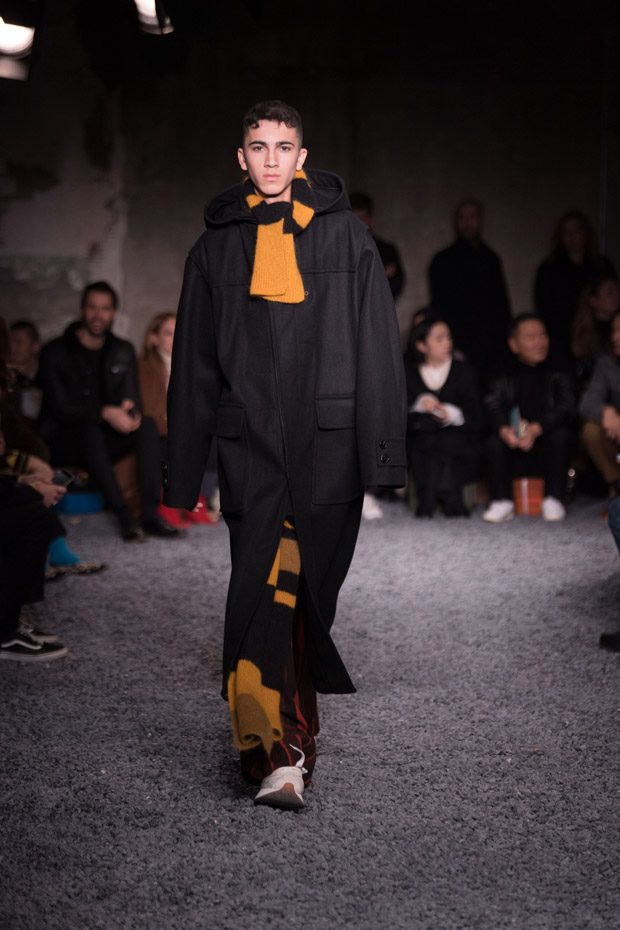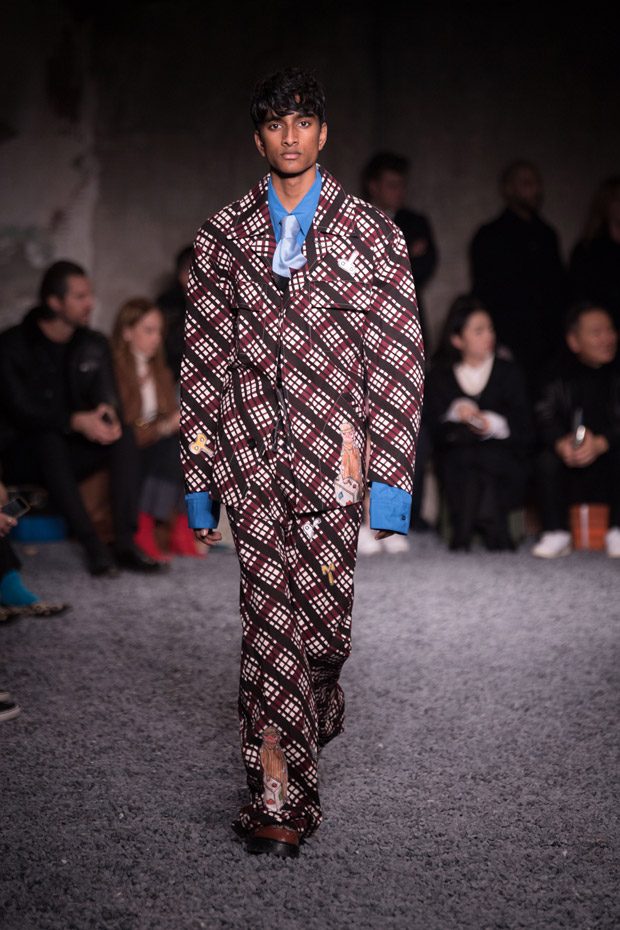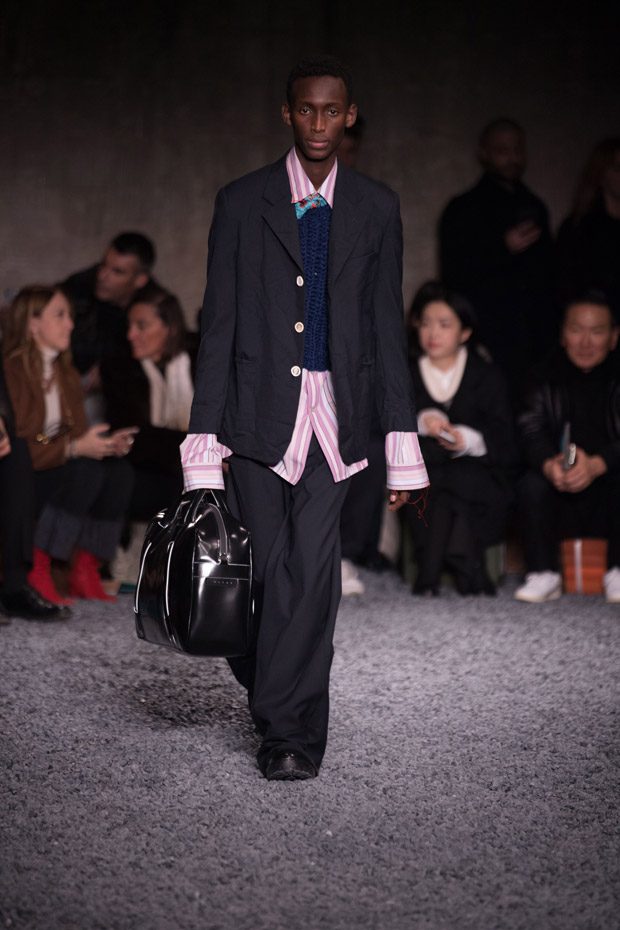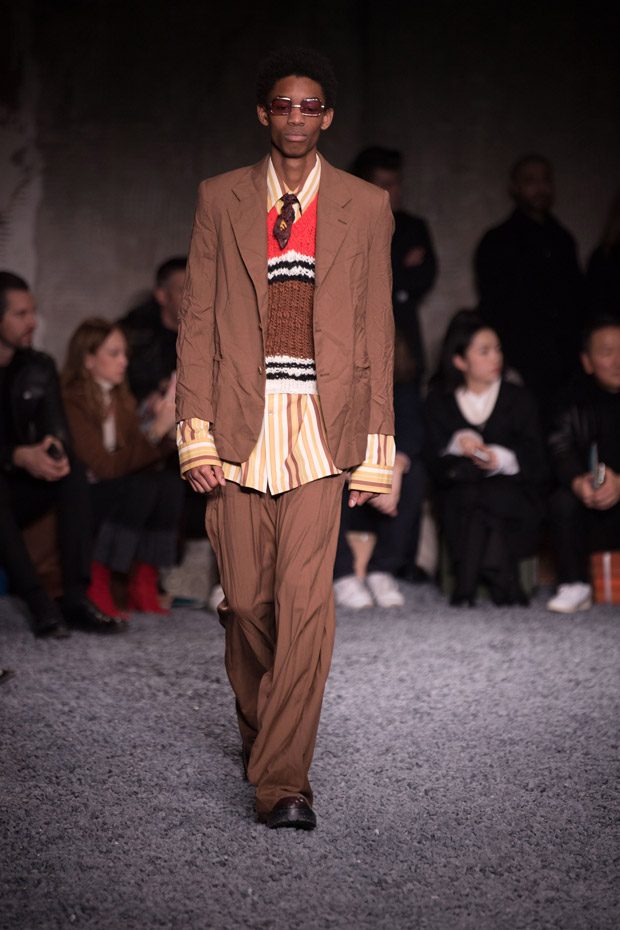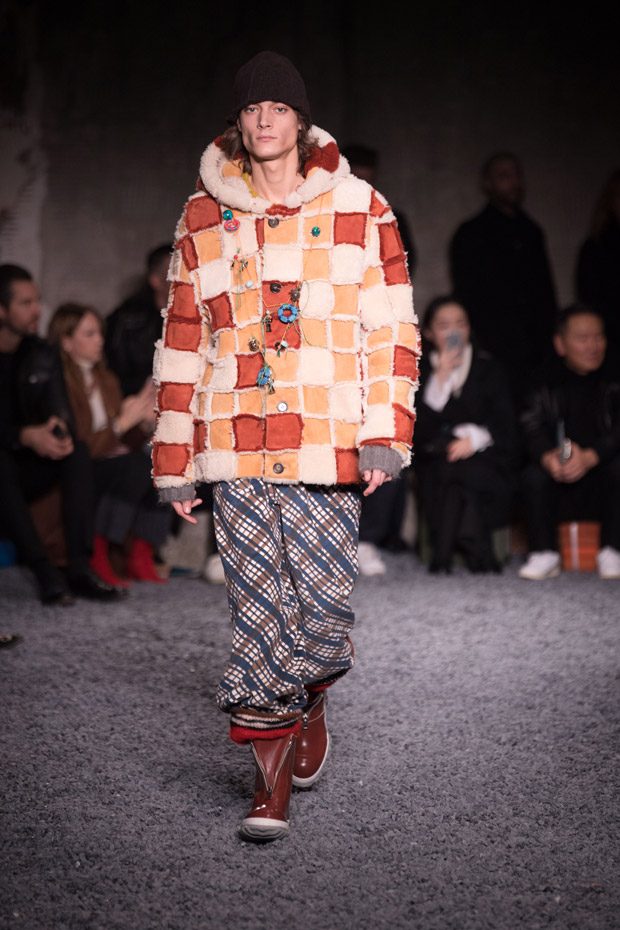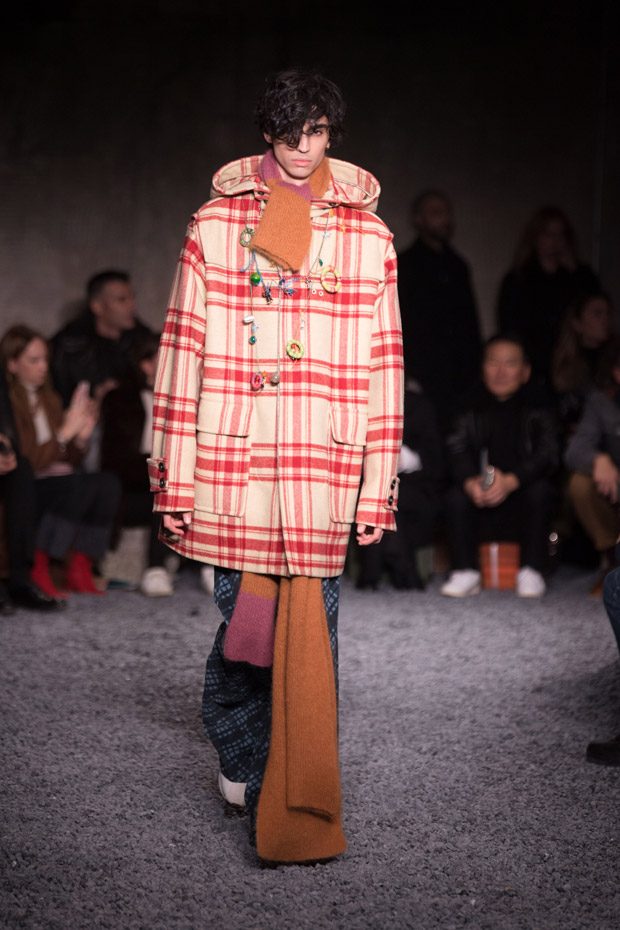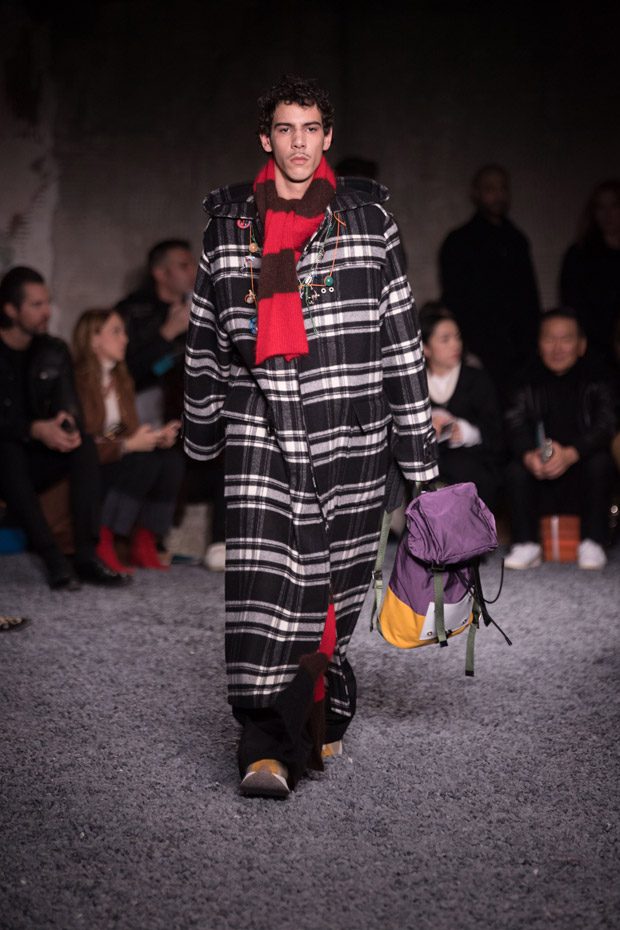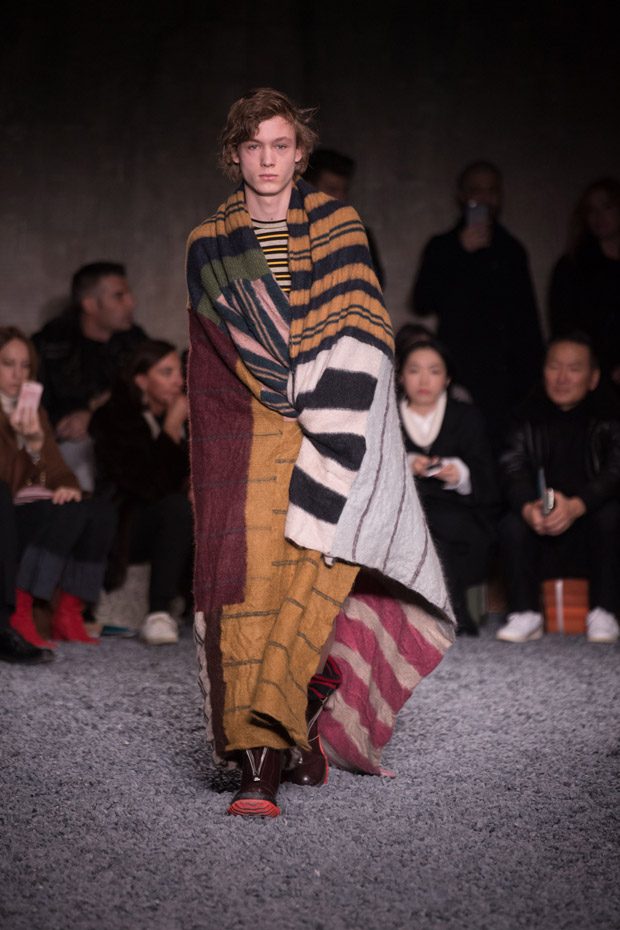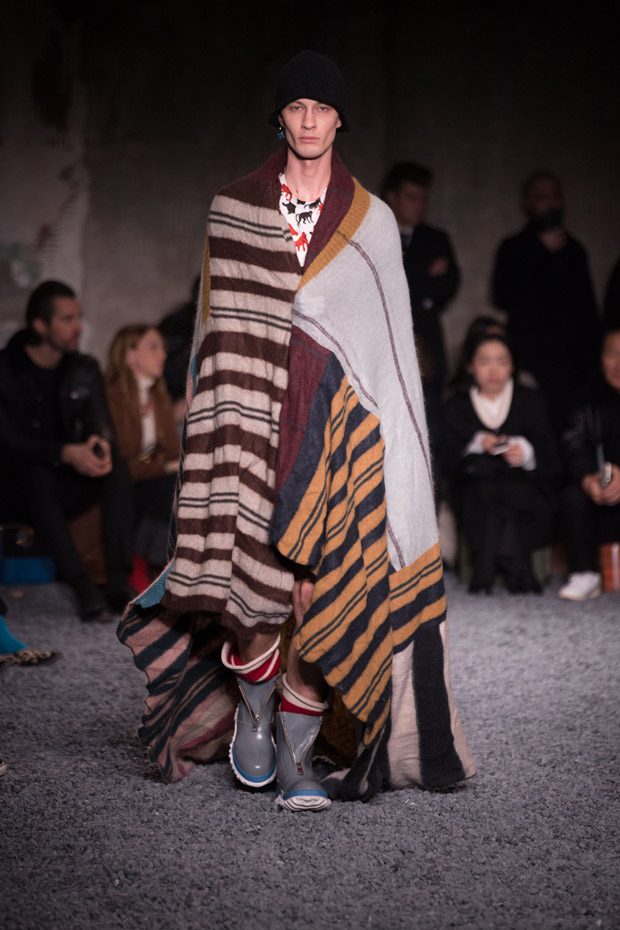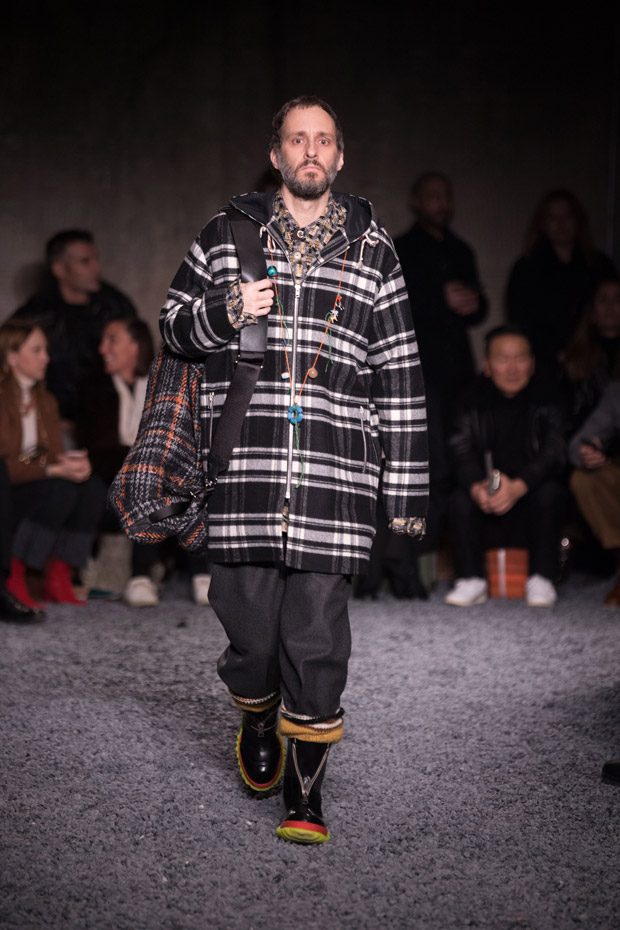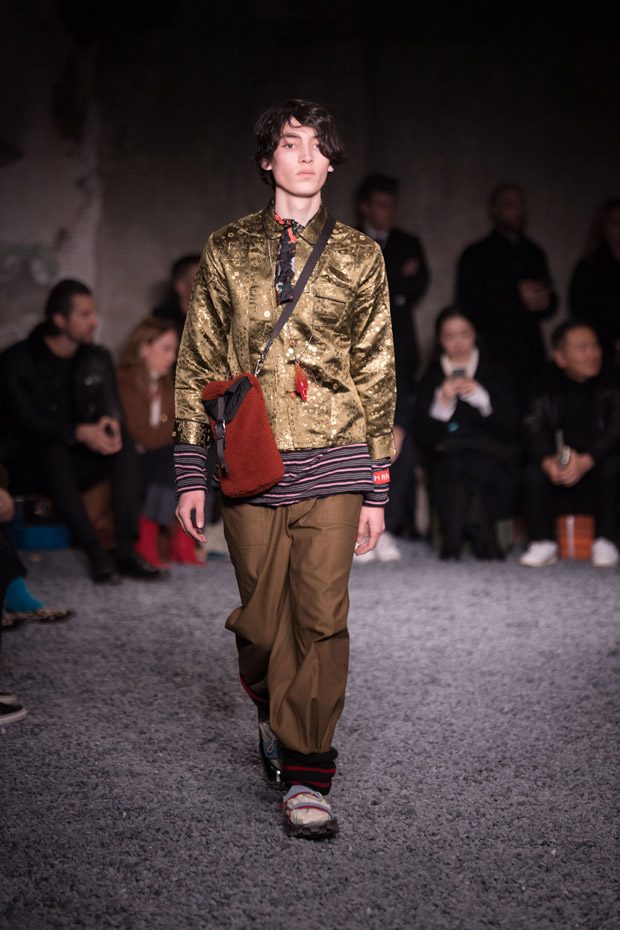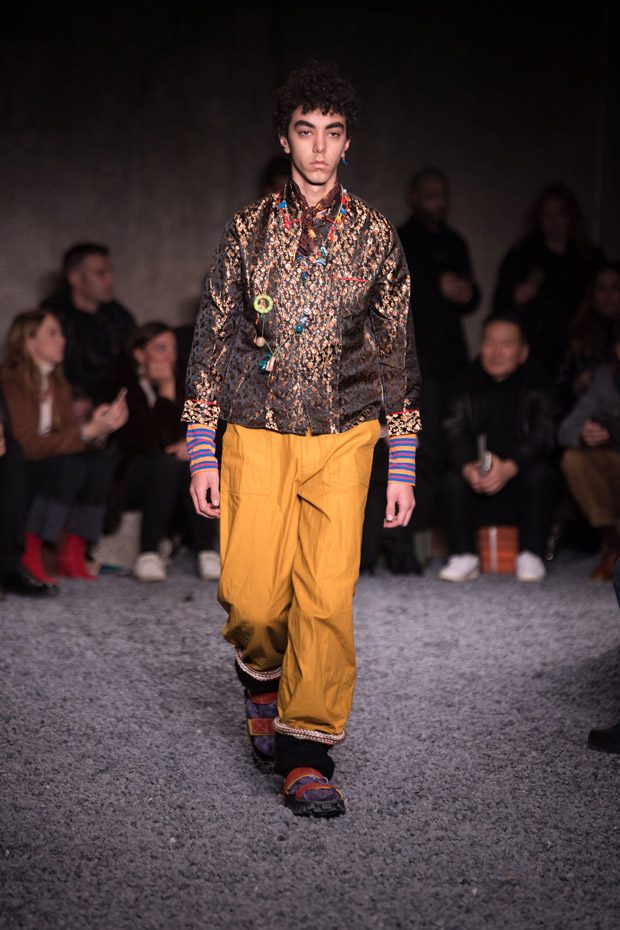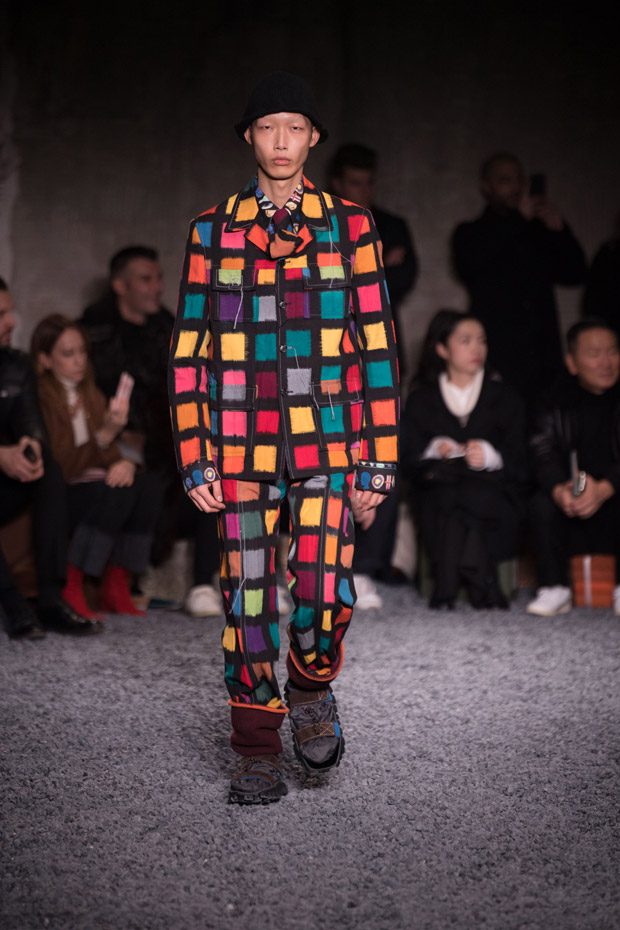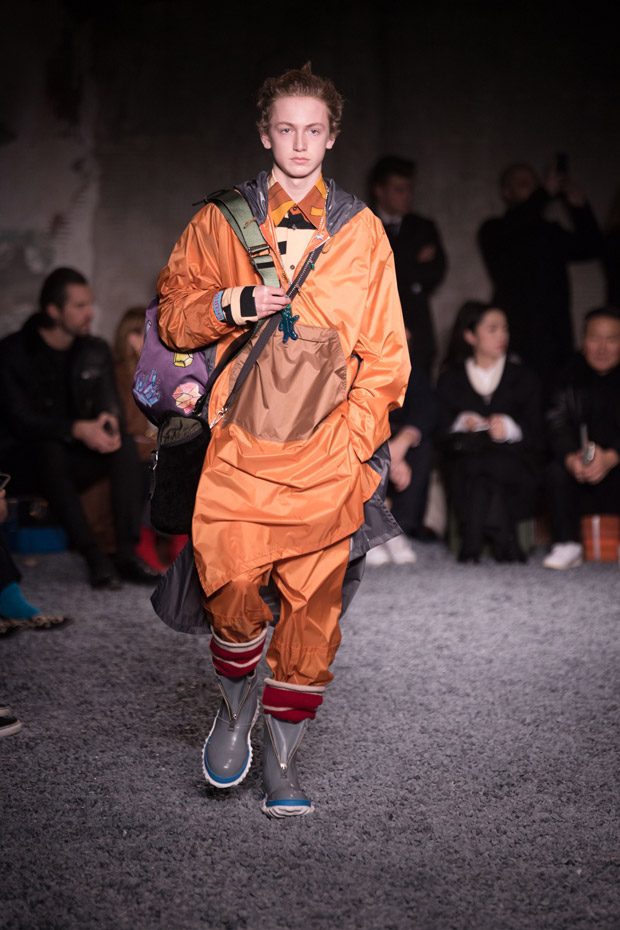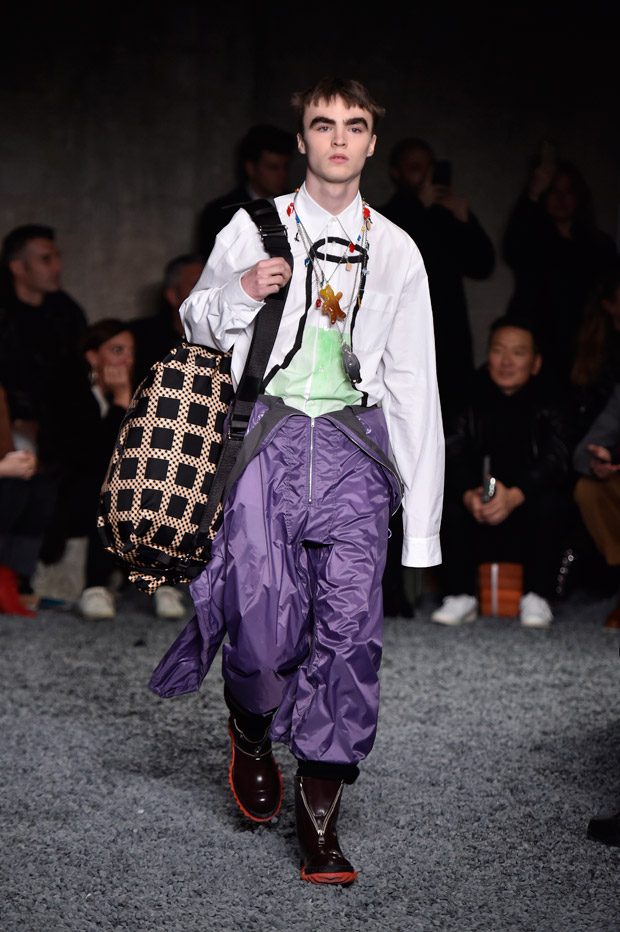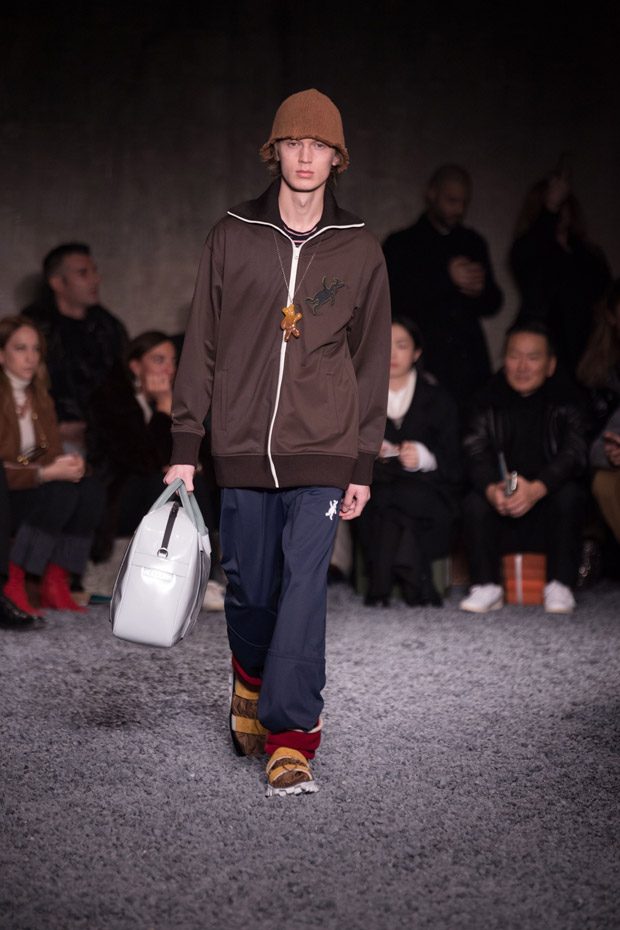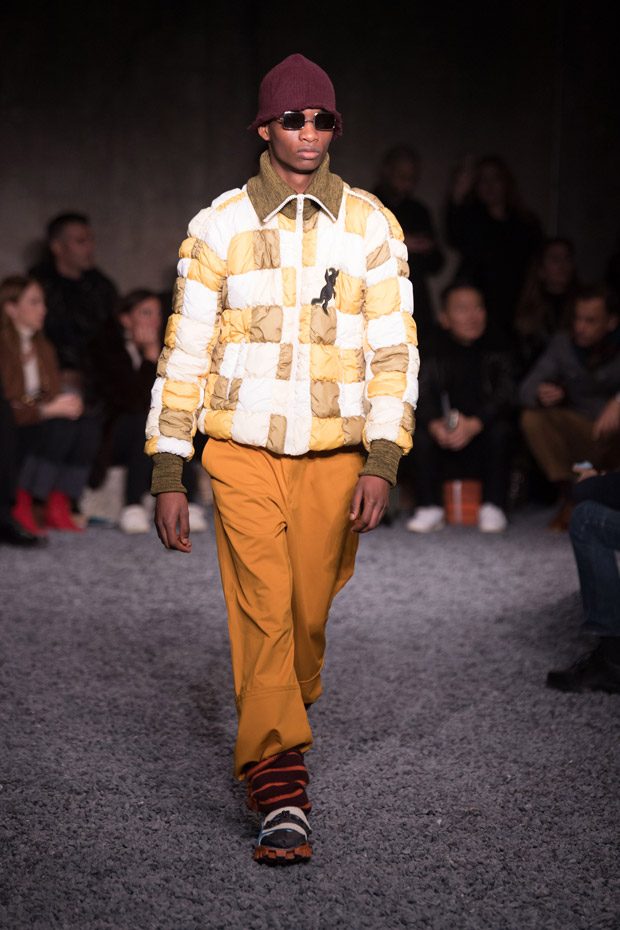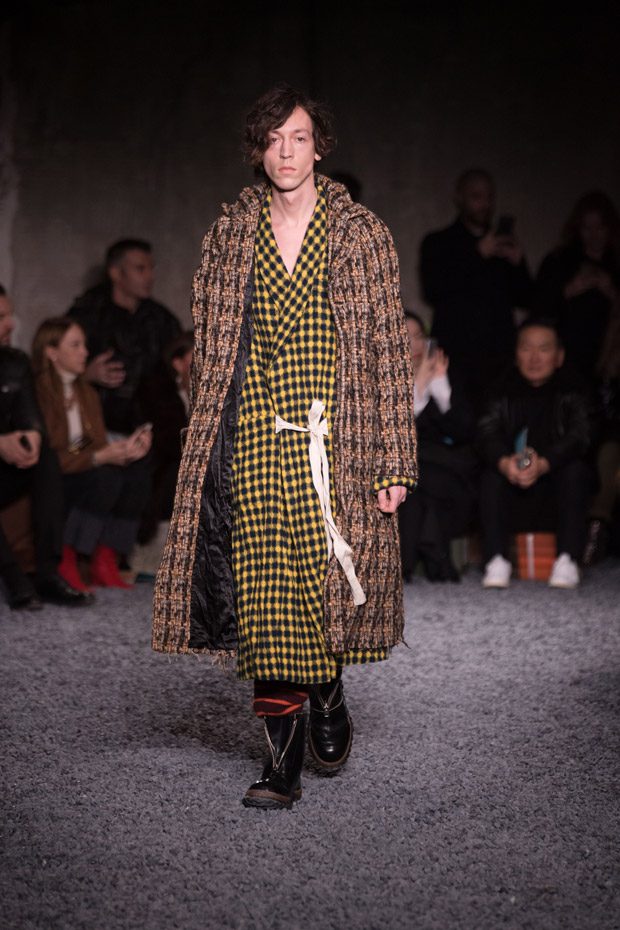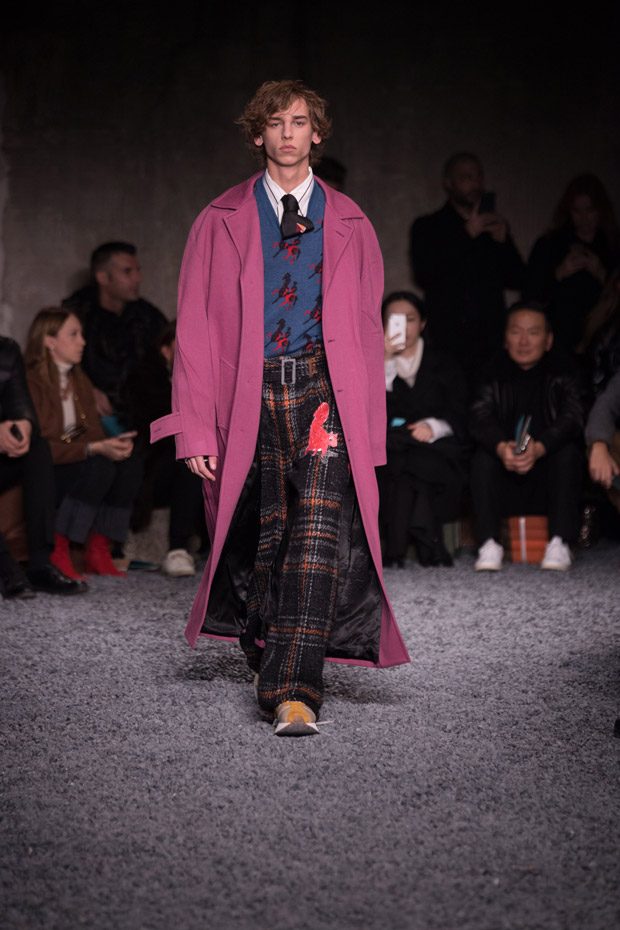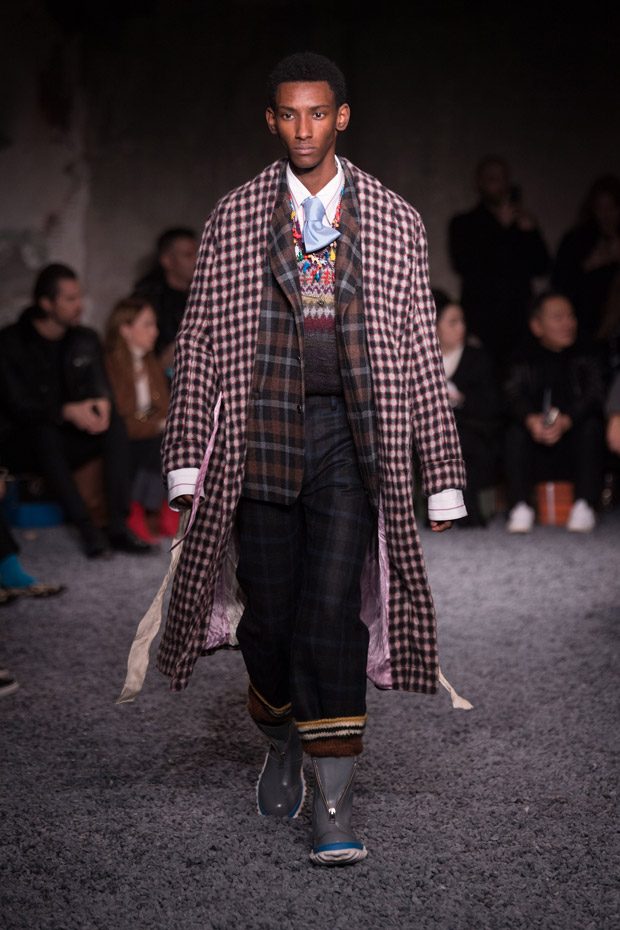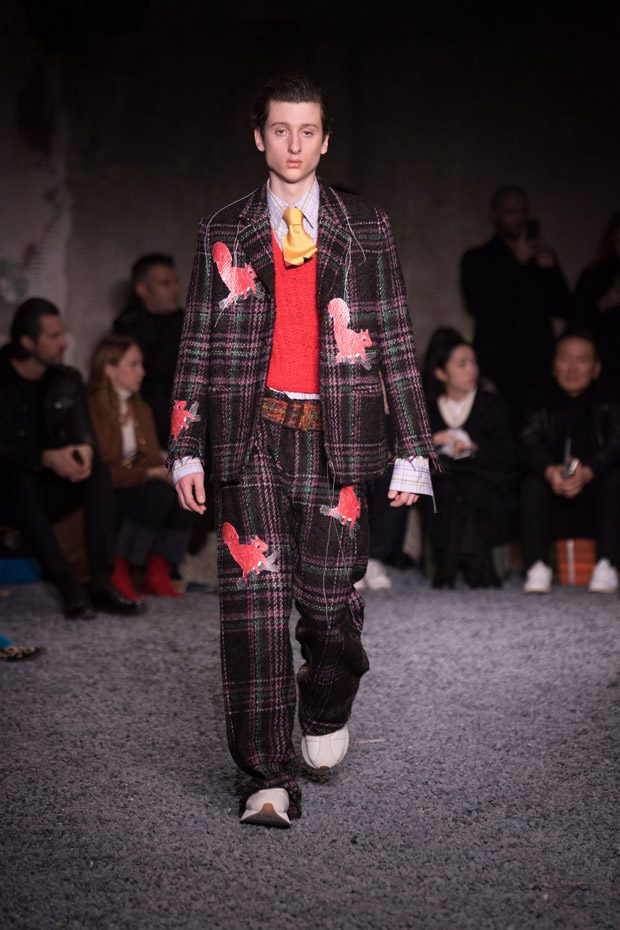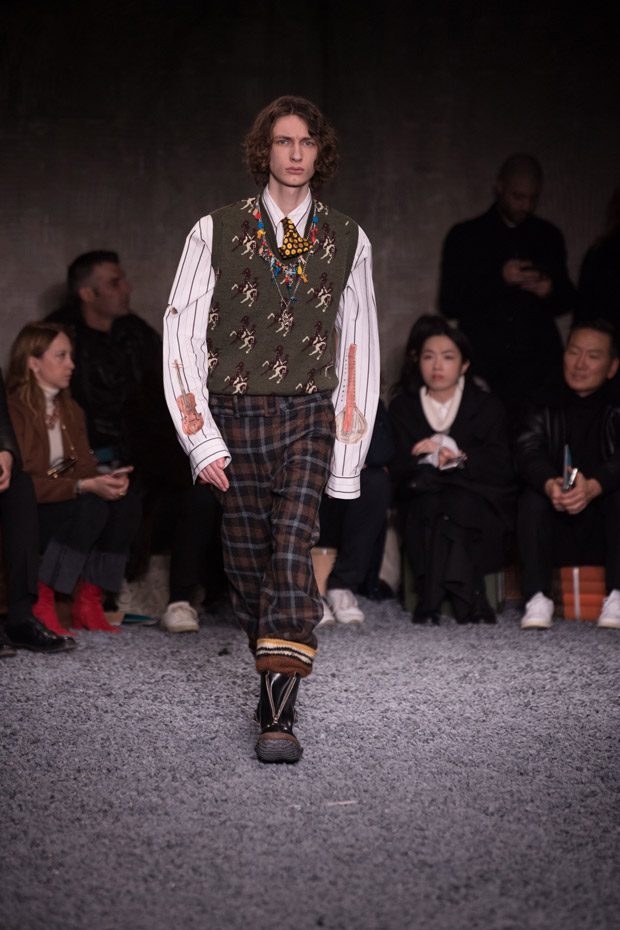 We love hearing from you, connect with us on Twitter, Instagram and Facebook.