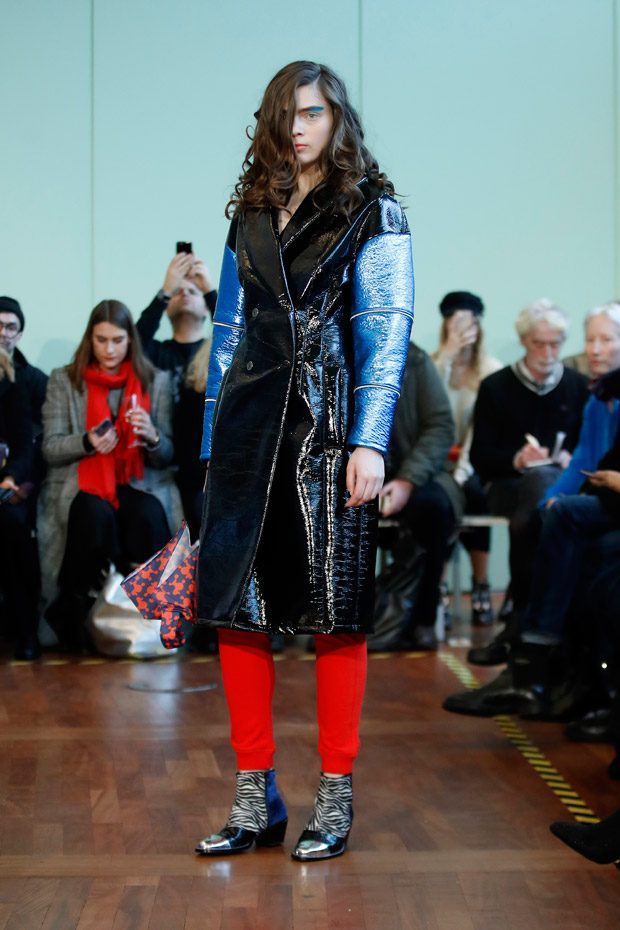 Austrian designer Rebekka Ruétz presented her Autumn/ Winter 2018/19 collection "Riots Daughter" on the 17th of January 2018, the second show day of Mercedes- Benz Fashion Week Berlin. As location, the Austrian embassy was chosen. This special setting underlined the very special flair of this collection. Being significant for this collection is its very playful, creative and urban- cool character. Those unique pieces seem to be made for the coolest kids in the block. Due to their fun prints, such as "RIOTS NOT DIETS", "NOPE" or "UNSTOPPABLE" and eye- popping nuances, for instance metallic blue (our absolute favourite) or lime green those creations certainly stay in mind.
Those vivid prints lift sporty pieces to a completely new level. But also the creative play with various volumes, asymmetric tendencies, fake fur accents, oversized knitwear pieces and a bunch of totally different materials definitely deserves devotion. Those cheerful combinations can be interpreted as an ode to celebrate life and its diversity in all its facets. The border between reality and illusory world is artistically blurred. Be who you are, mix whatever suits your mood and have fun. The mood of this collection is a very blithe, positive, cheerful one. It takes two glances to understand optical illusions play a central role in this contemporary collection.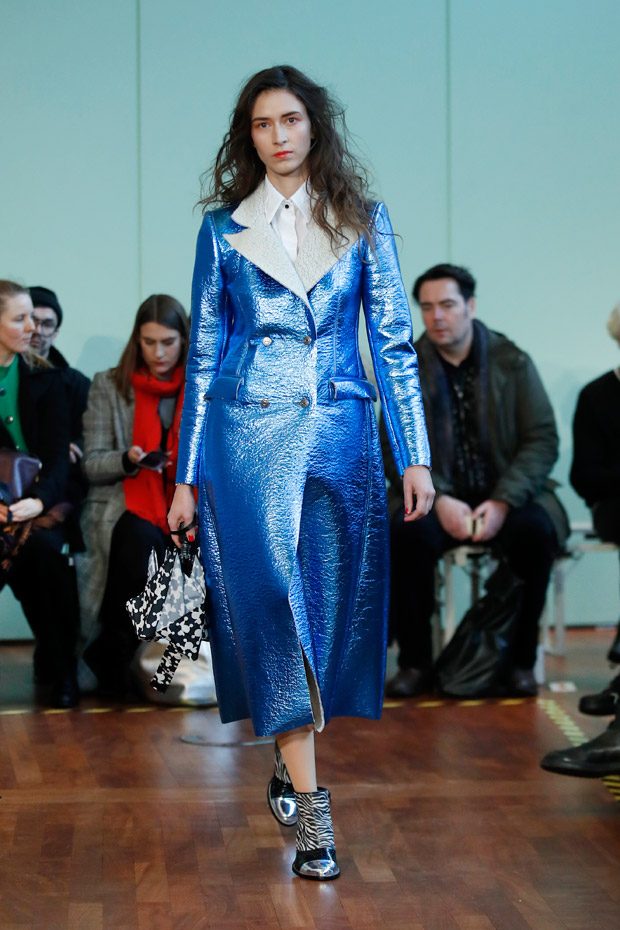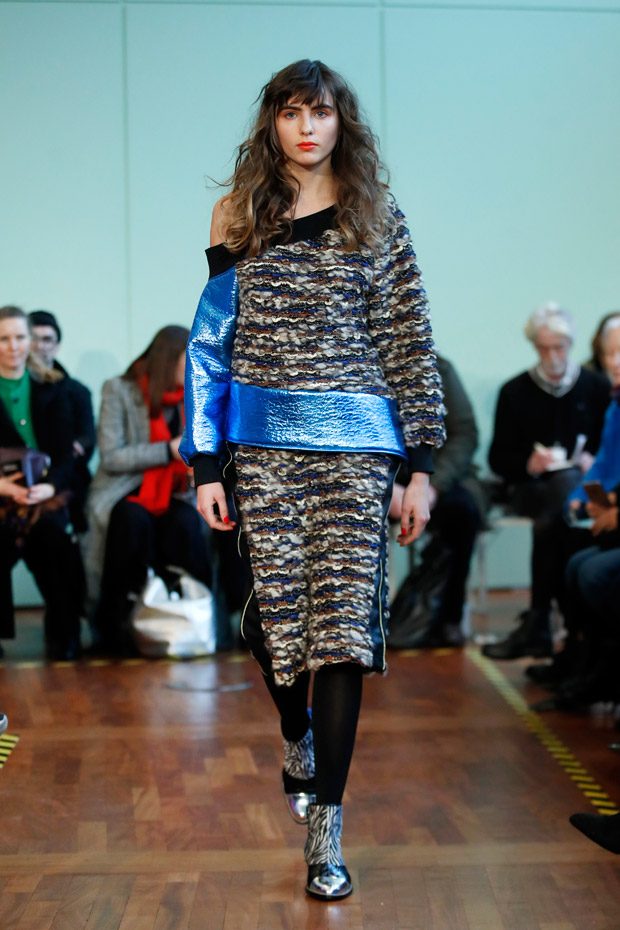 The compelling colour choice of this collection consists of sundry eye- popping, bright statement hues with surreal approaches that stay in mind, look at that shining metallic blue, the bright scarlet or lemon. Even though the range of colours is a highly eclectic one, thus it also covers a delicate rose and some rather restrained tones, such as olive, night black, pewter and sheer white.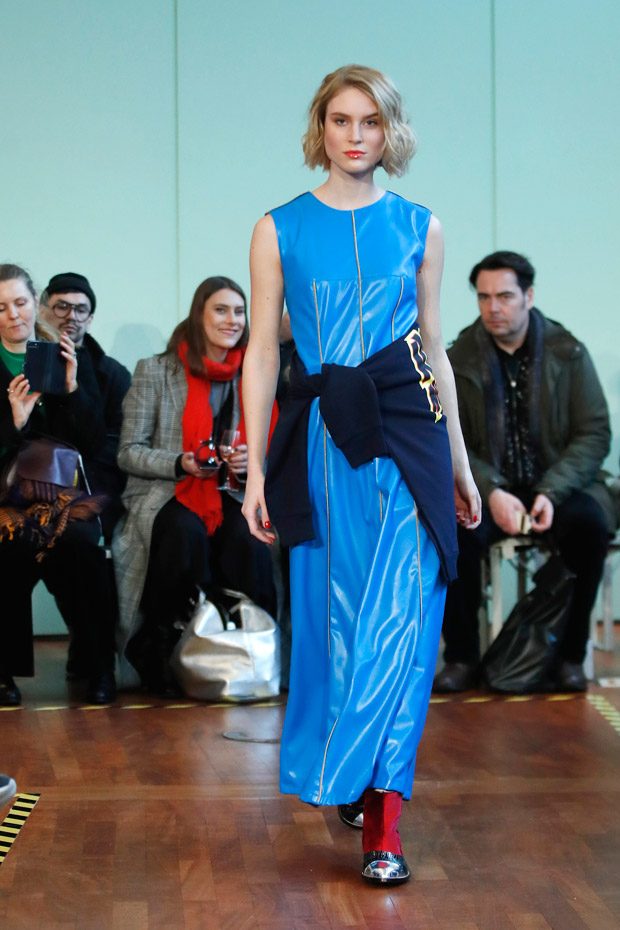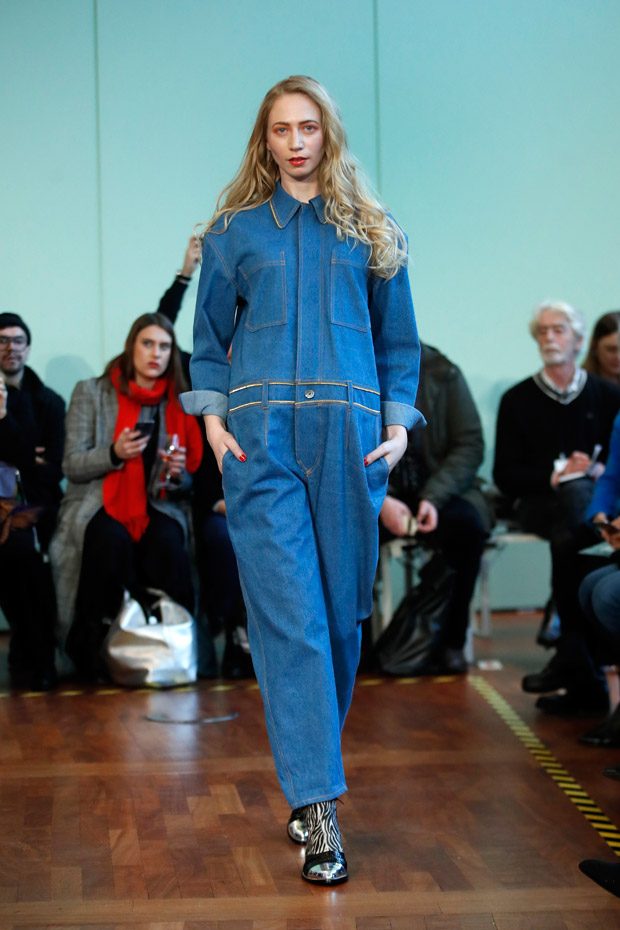 Oversized tendencies underline the cool character of this collection and its feelgood factor as well. Various lengths are vividly mixed and matched. Metallic belts in metallic scarlet and metallic lime green are literally jawdroppers. Needless to mention, when wearing those eye- catchers you will certainly be the coolest kid in your hood.
In addition to those strong looks, the hair of the models is worn wavy and open, the make-up is kept fresh, with colourful eyeshadows and a soft glance on the lips. Ankle boots in various metallic nuances round off those outstanding outfits.
Our favourite piece of this collection was a metallic blue trenchcoat which will brighten our Autumn/ Winter 2018 days. We left the show optimistic and in a joyful mood and we will certainly keep an eye on Rebekka Ruétz and all upcoming collections.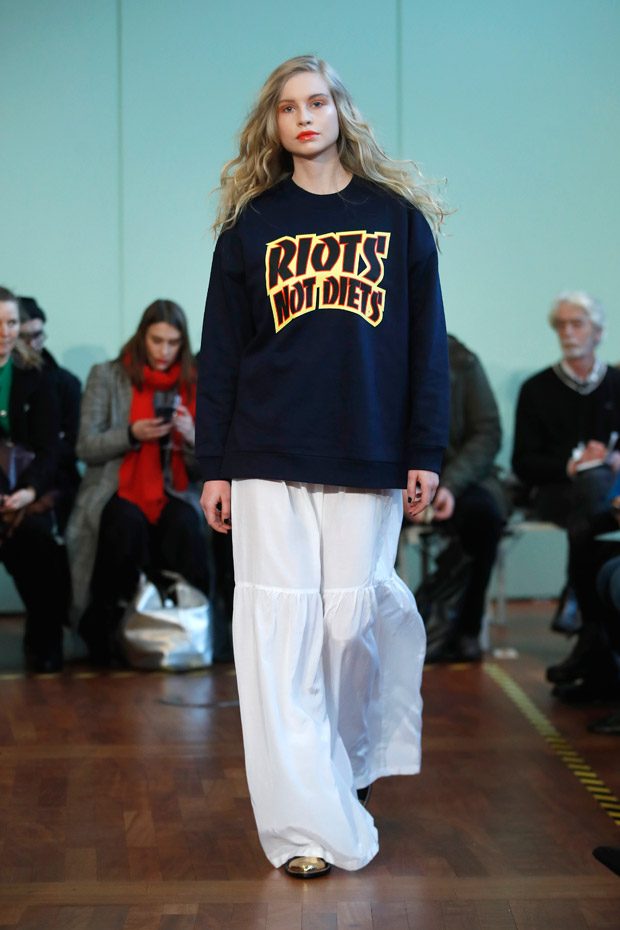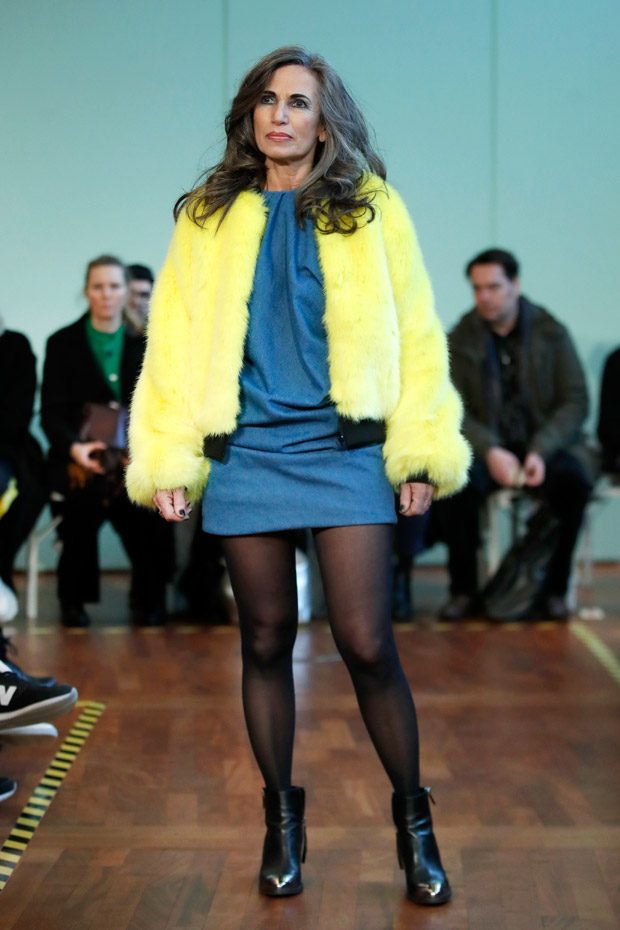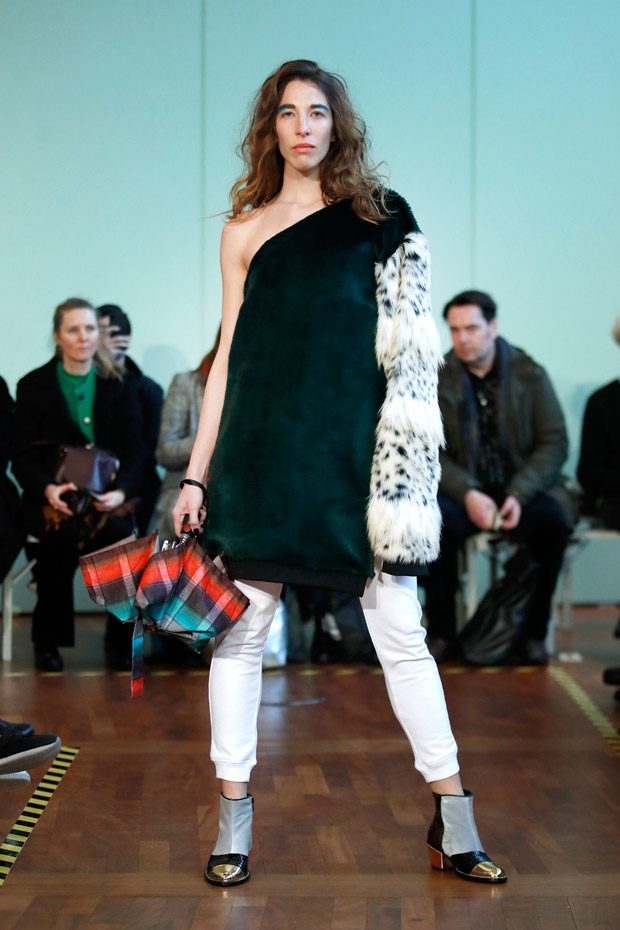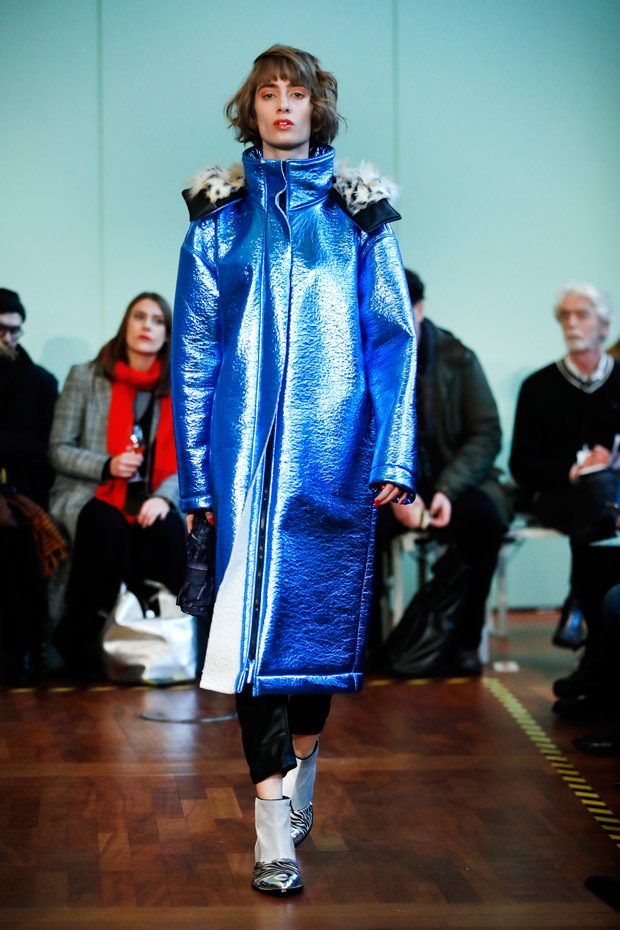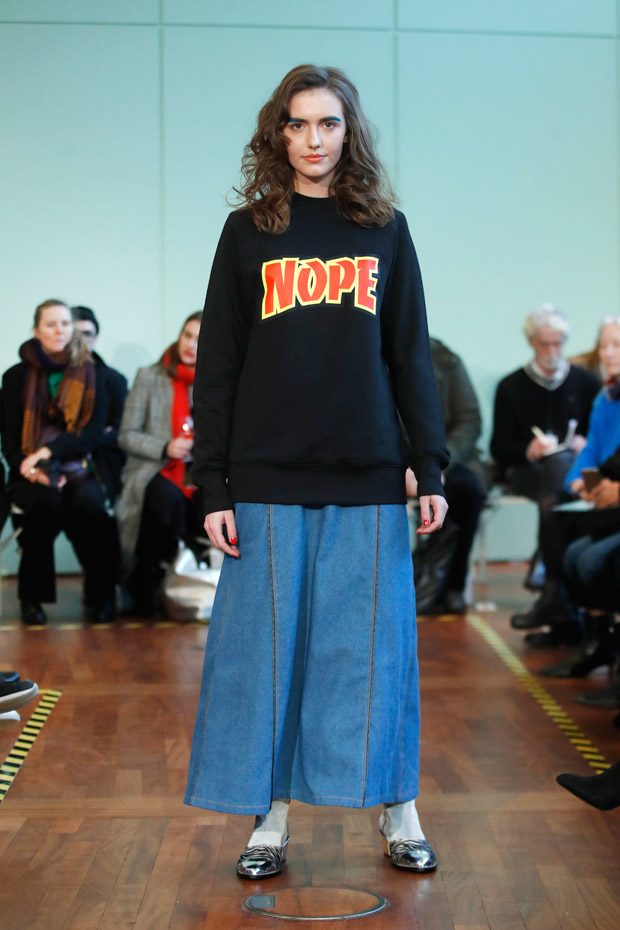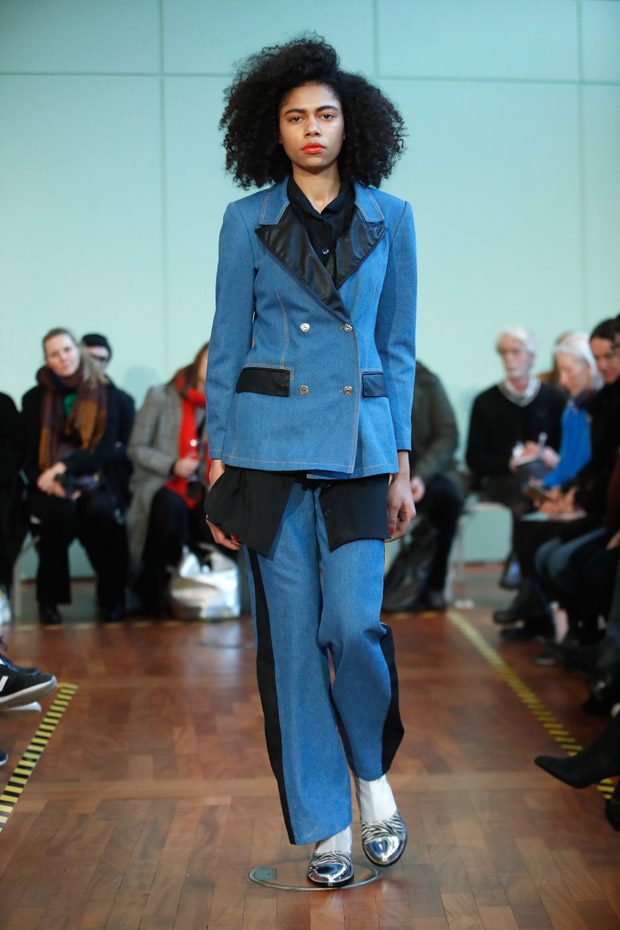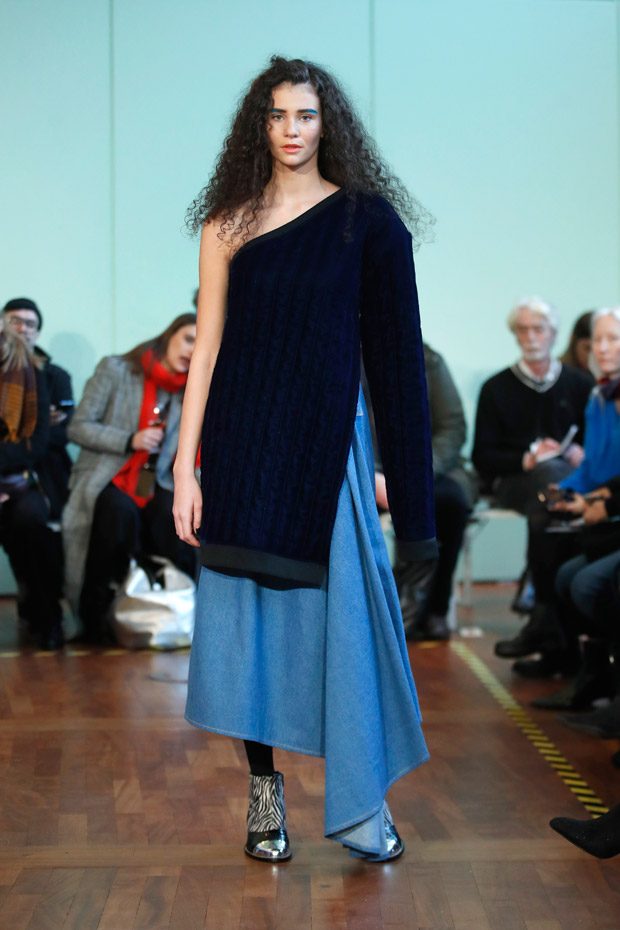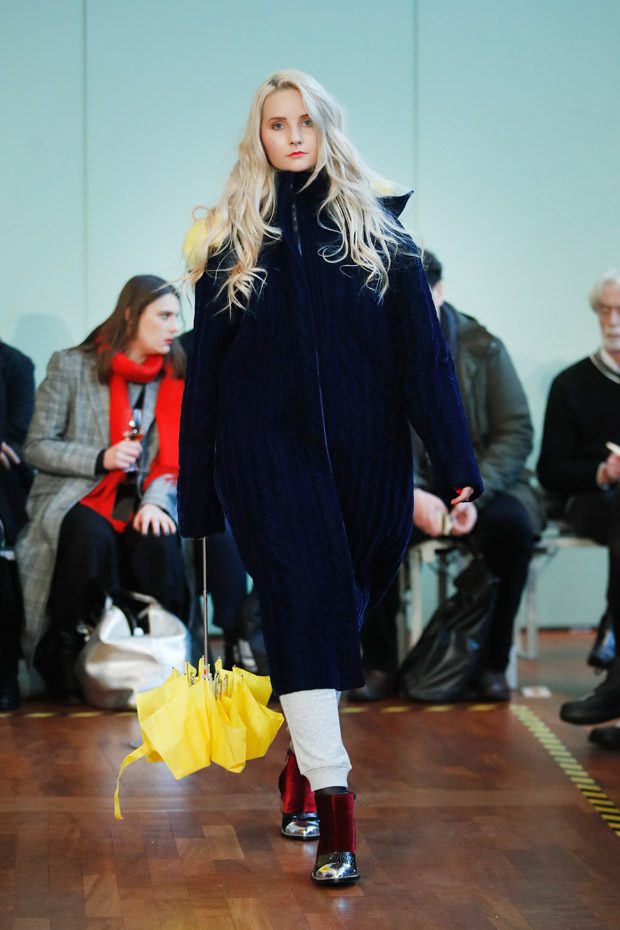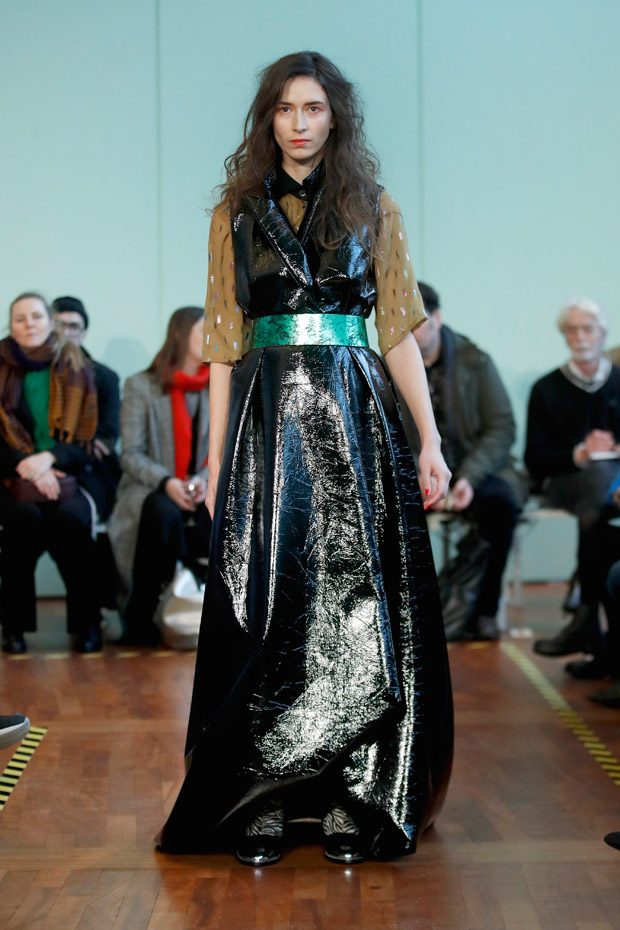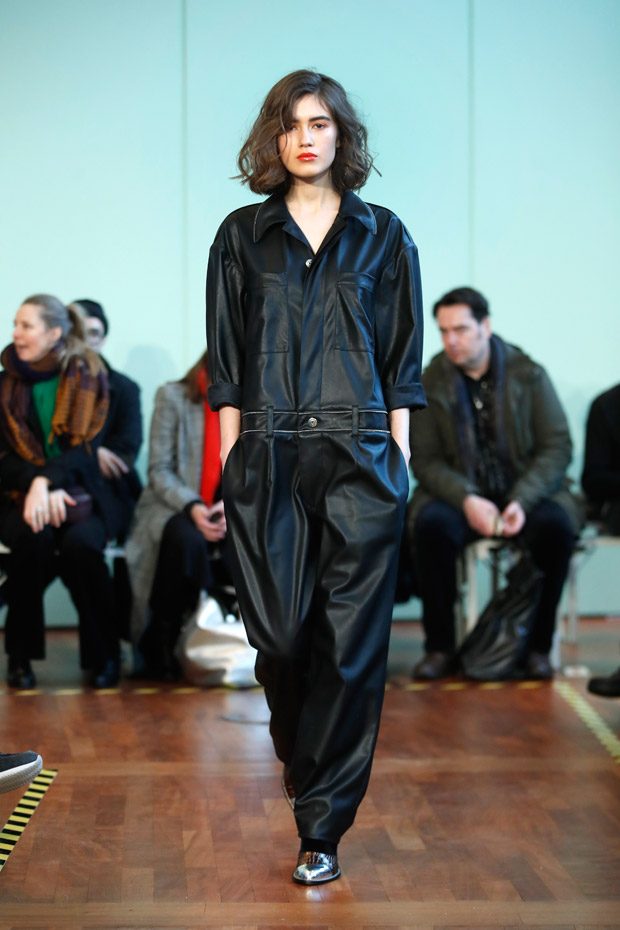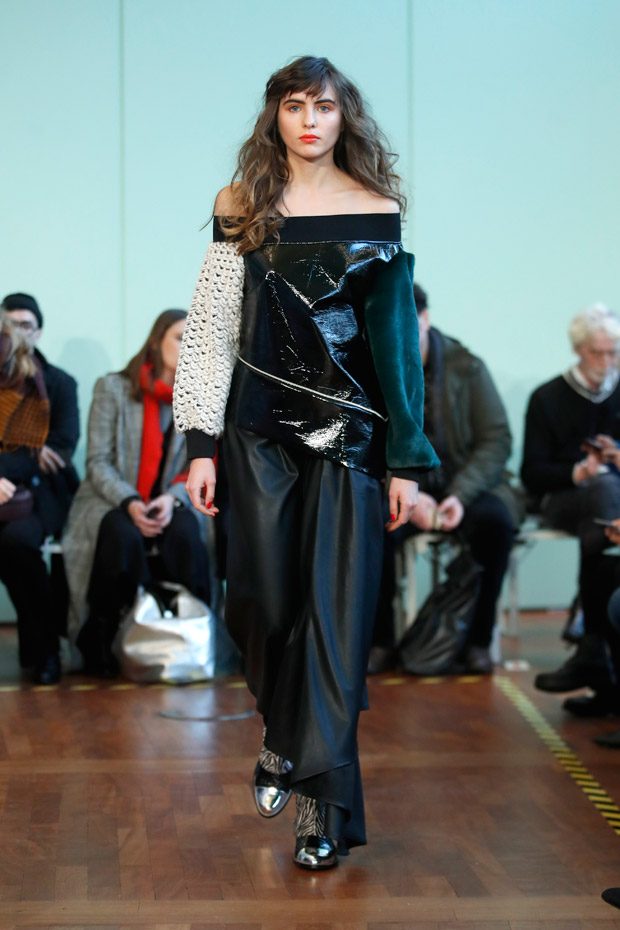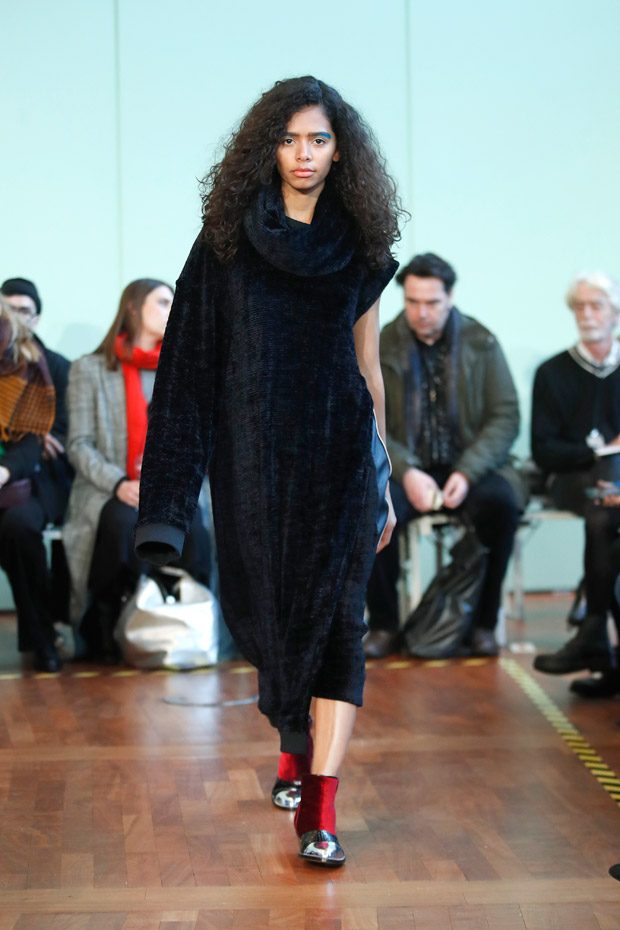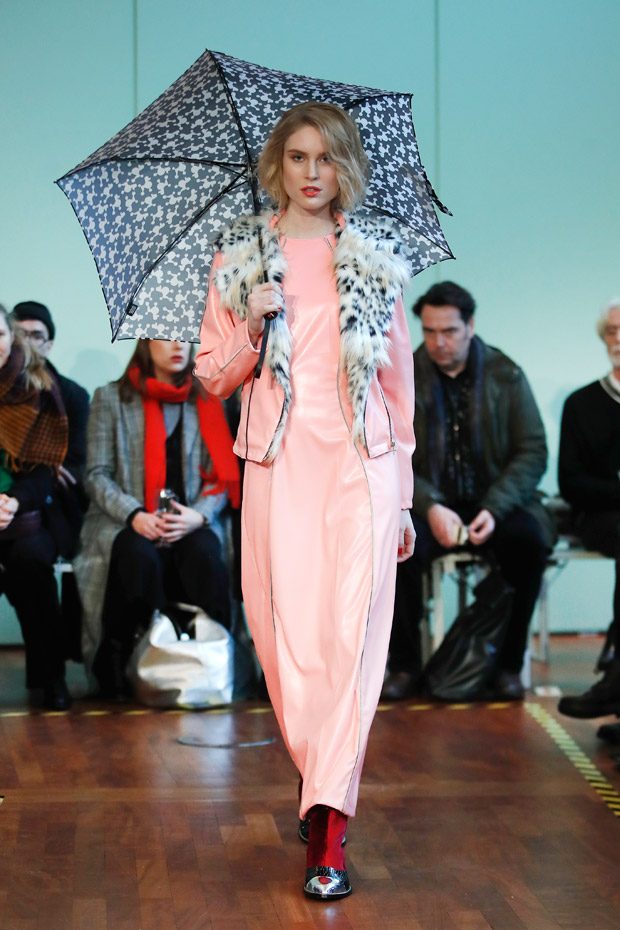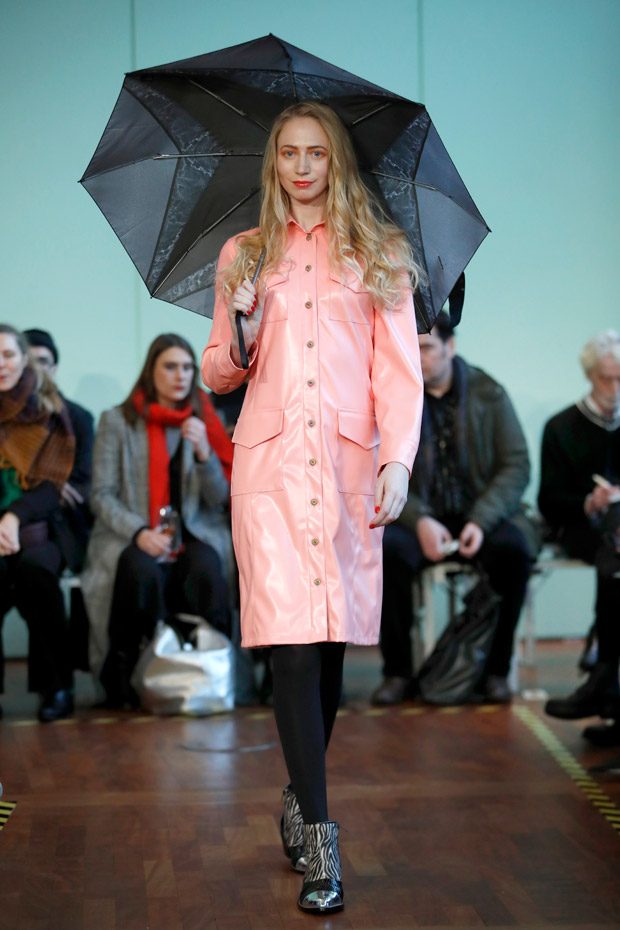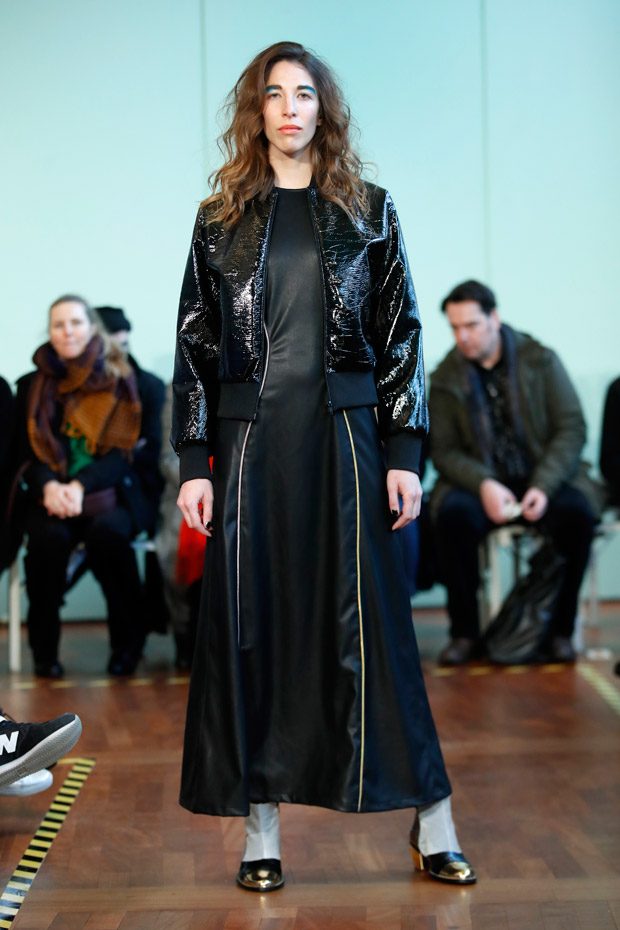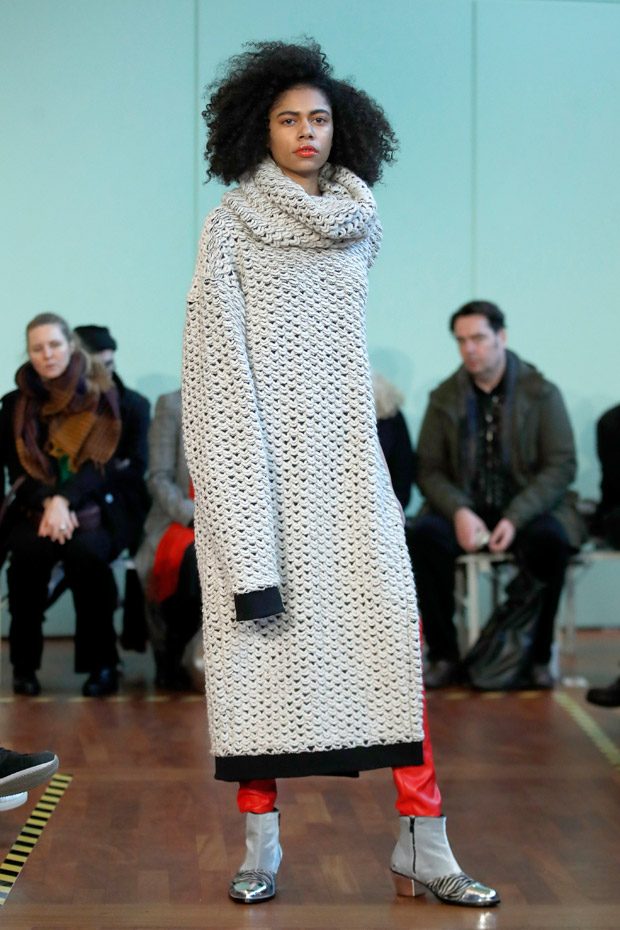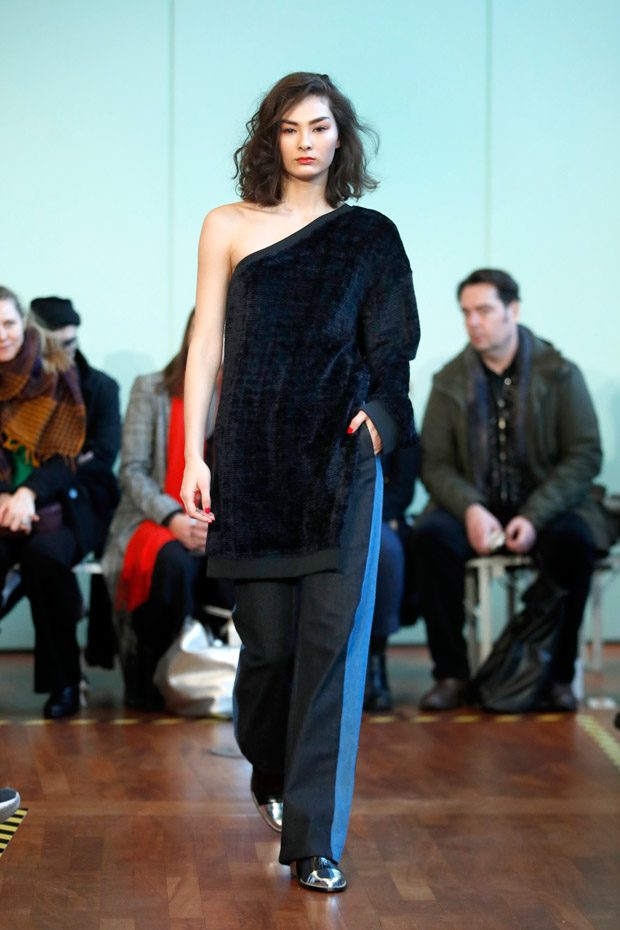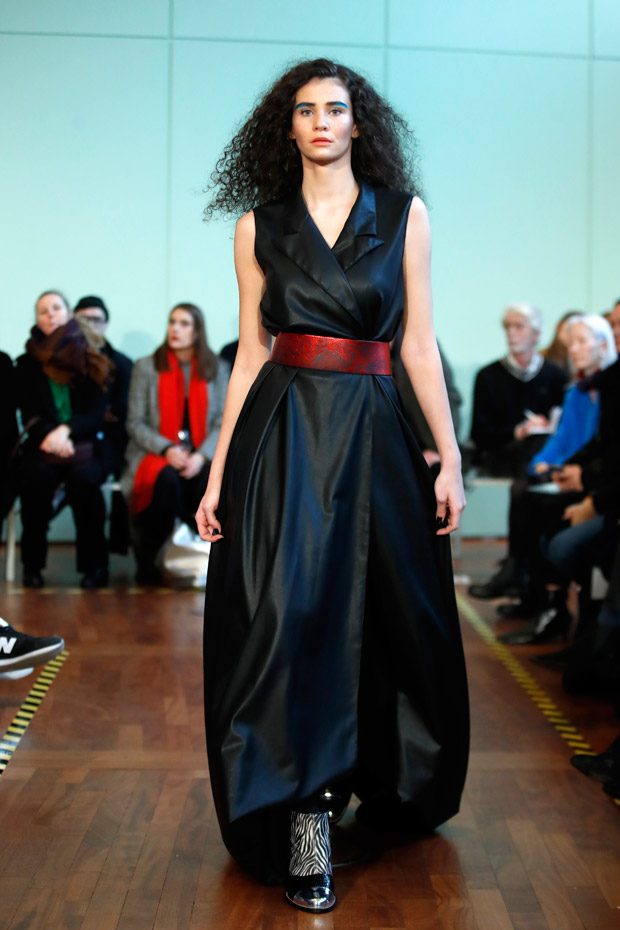 Picture Credit: Getty Images courtesy of REBEKKA RUETZ
Review by Sussan Zeck for D'SCENE Magazine