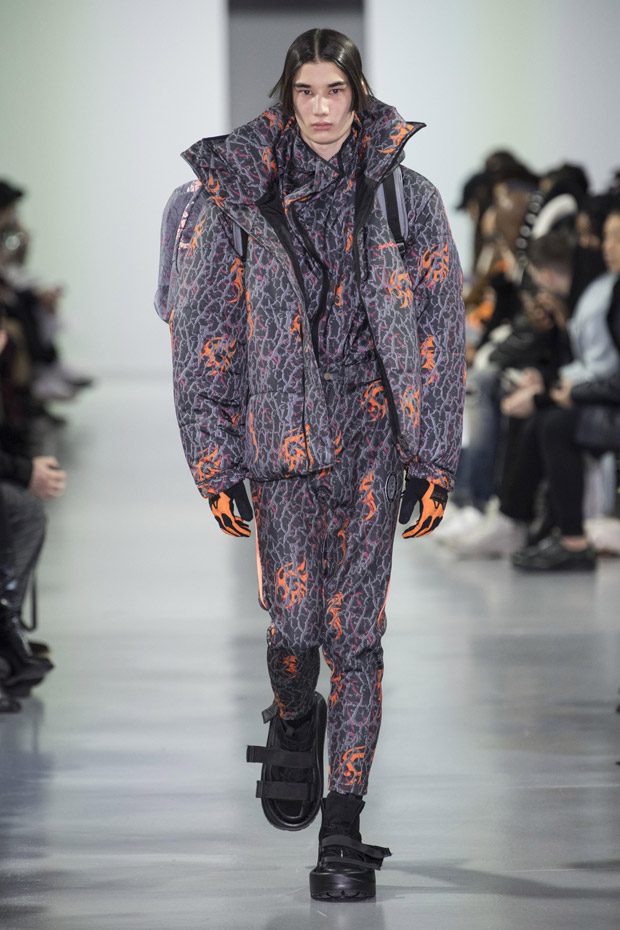 Fashion designer Shangguan Zhe presented Sankuanz's Fall Winter 2018.19 Kill the Wall collection in the basement of digital arts and music center La Gaîté Lyrique on January 21st, during the recently finished Paris Fashion Week. The collection was inspired by the idea of fighting for a living, and it features very strong graphic accents and new Sankuanz logos.
"Injected with a strong new technological flavor, the Sankuanz Fall-Winter 2018 collection comes packed with the signature military and utilitarian looks designer Shangguan Zhe is known for. Focusing on innovative fabrics and engineered outerwear, the lines are drawn to express a combative allure. A comment on everyone's own personal war against what they are facing, be it a physical obstacle, the system or a daunting future.
Stretch neoprene scuba and motocross-style tops and pants as well as hooded tops with face masks evoke the dark attire of a ninja warrior. Adding another touche of eastern cultural symbol, a special new Sankuanz crest has been adorned with bamboo leaves. Bramble-inspired camouflage prints, designed by Zhe, sport neon touches, some finished with reflective material. With neon orange, green or yellow flashing on the prints and piping of military looks, sporty tracksuits, football shirts and running leggings, the overall collection pulses to the beats of an underground techno vibe."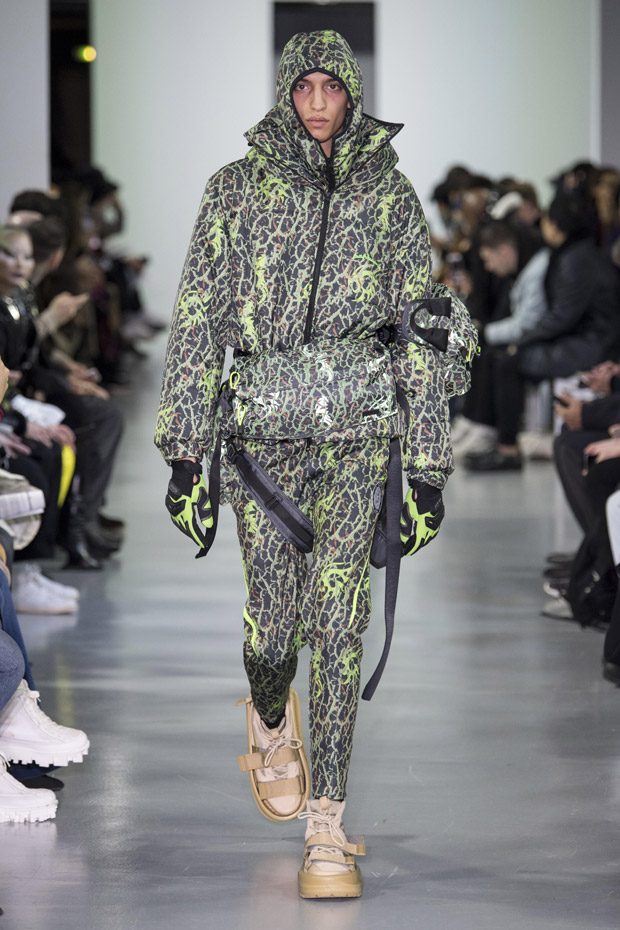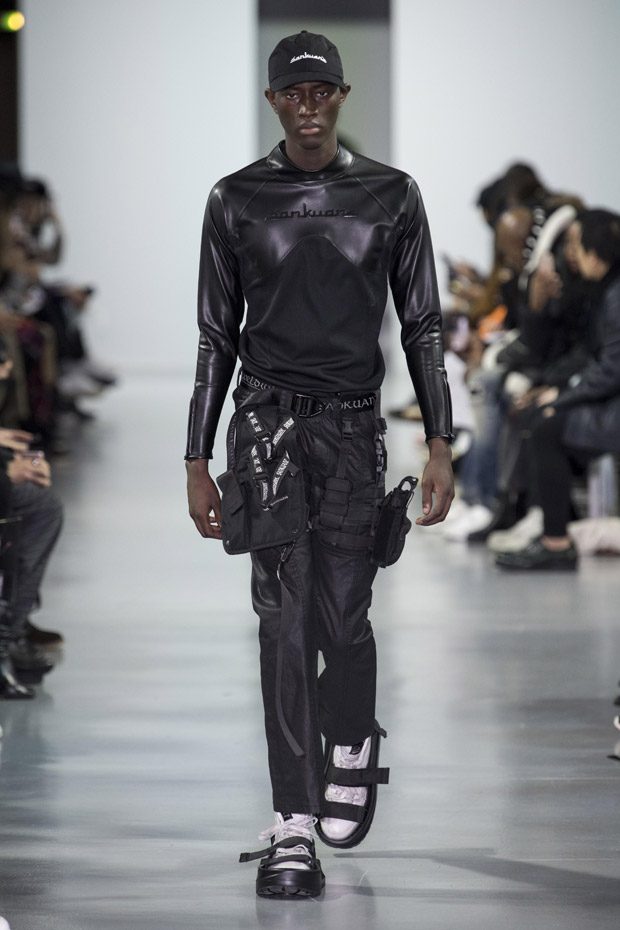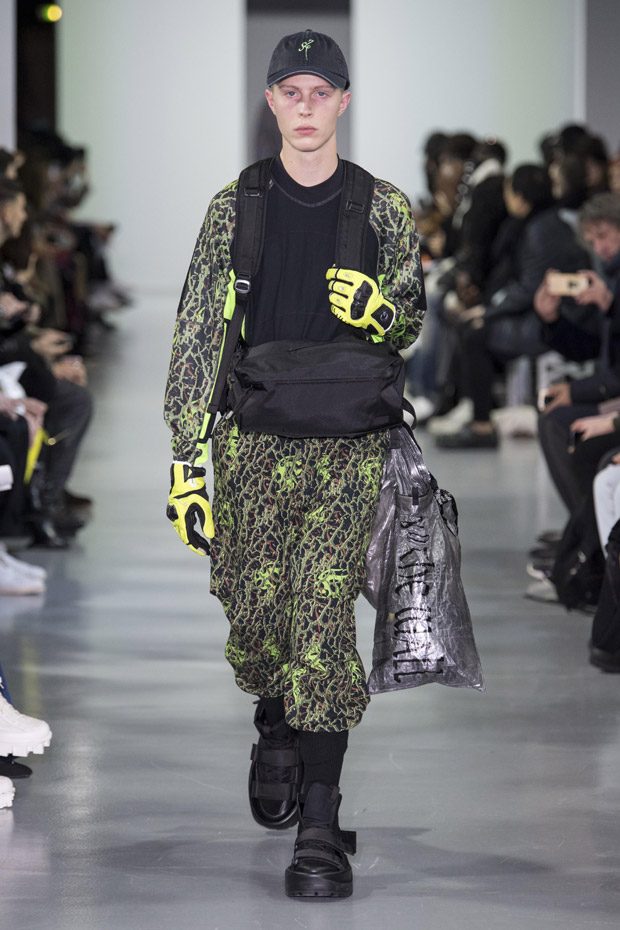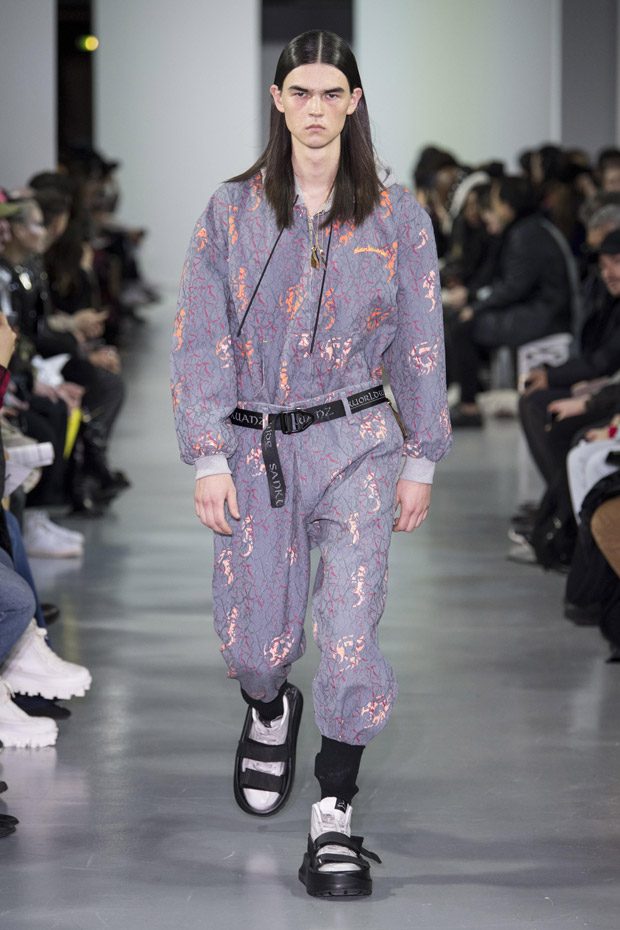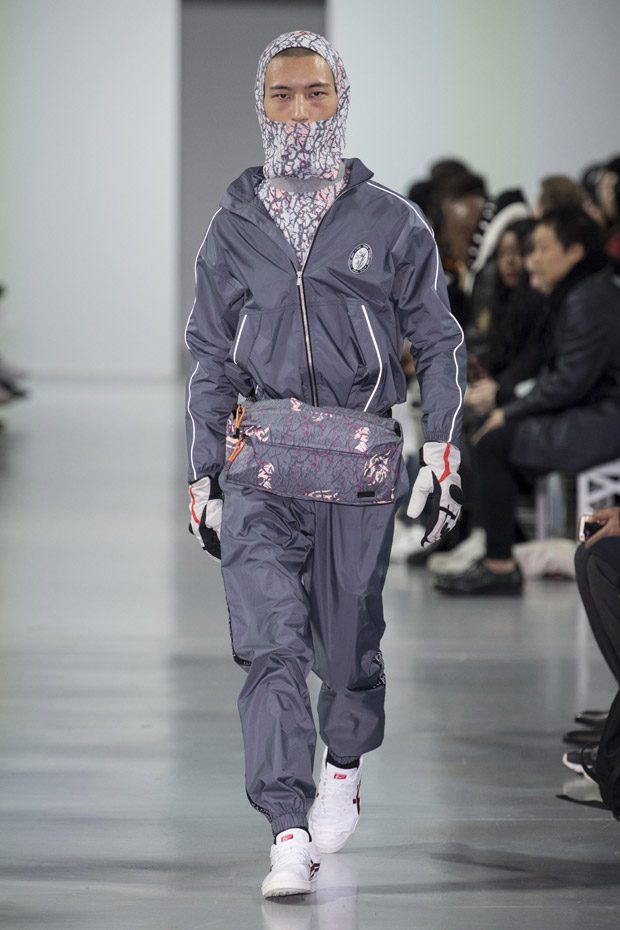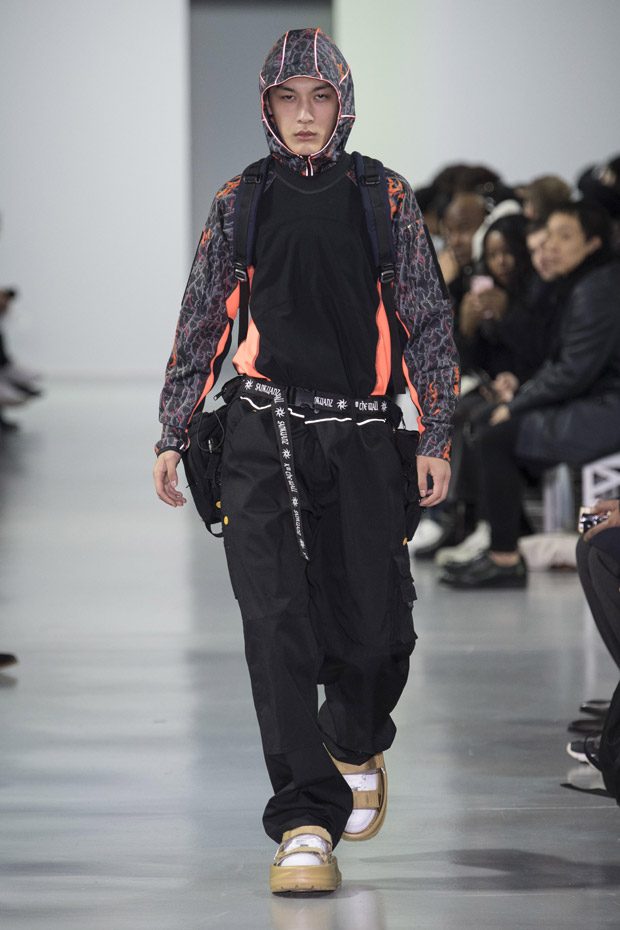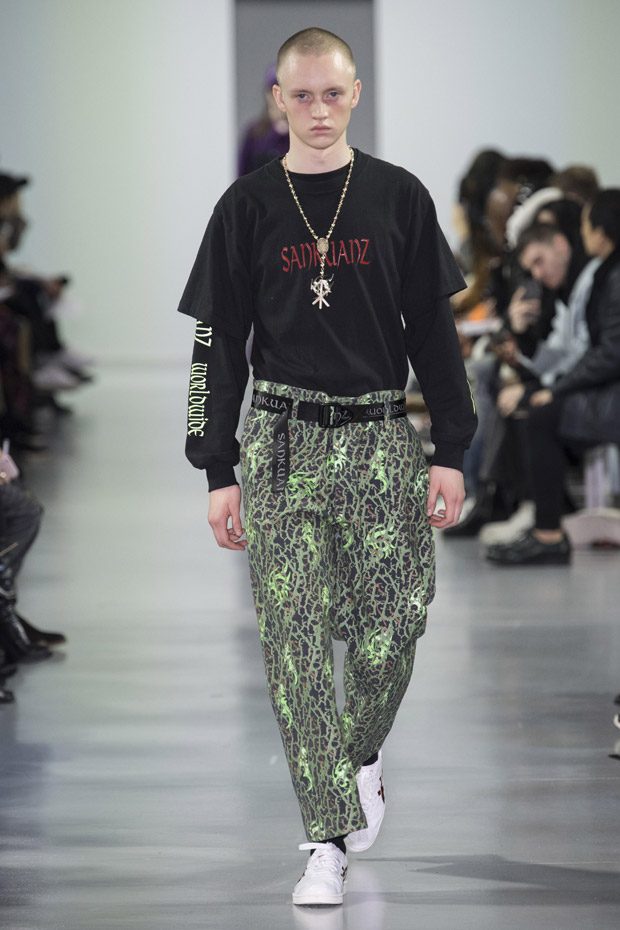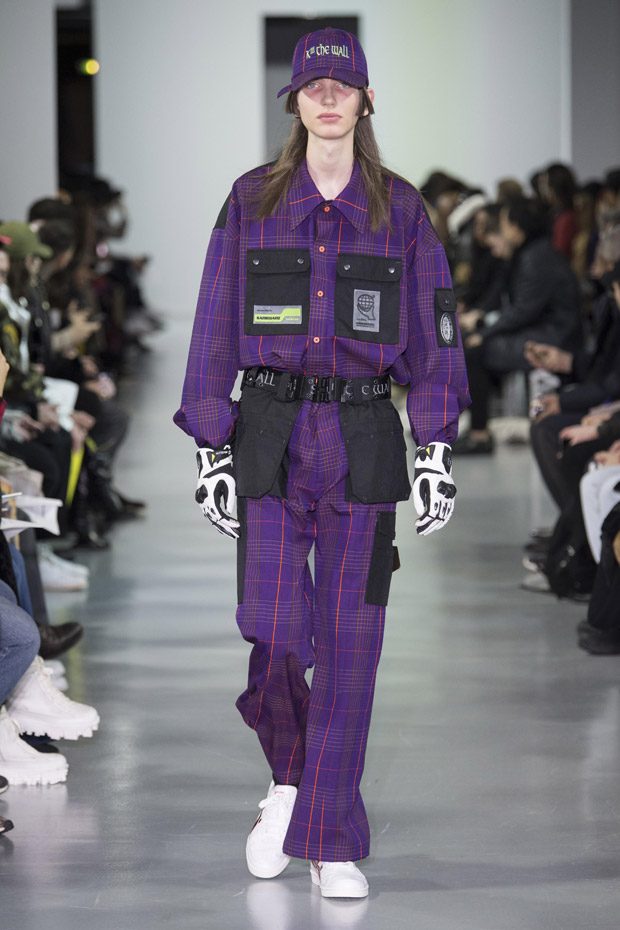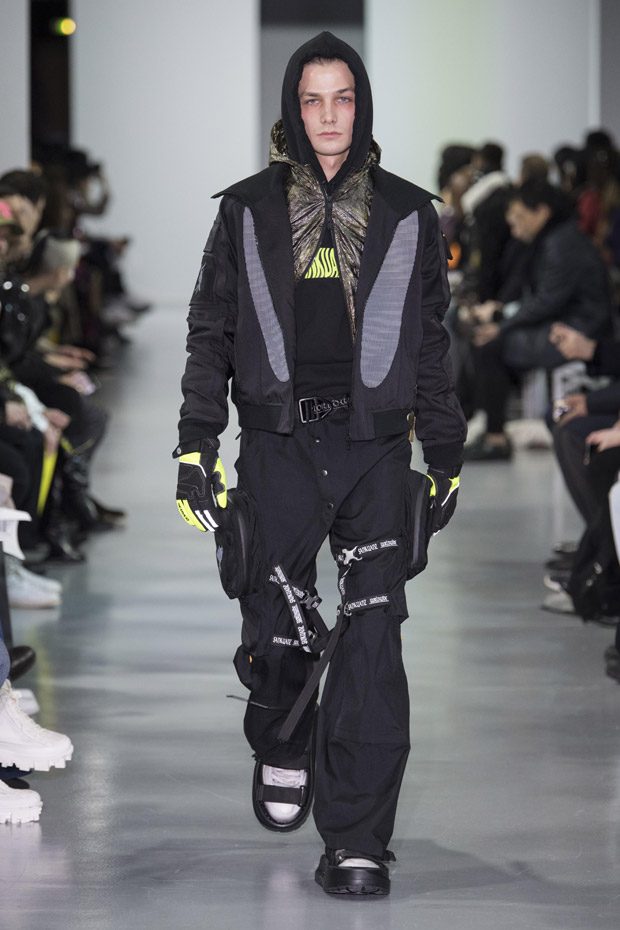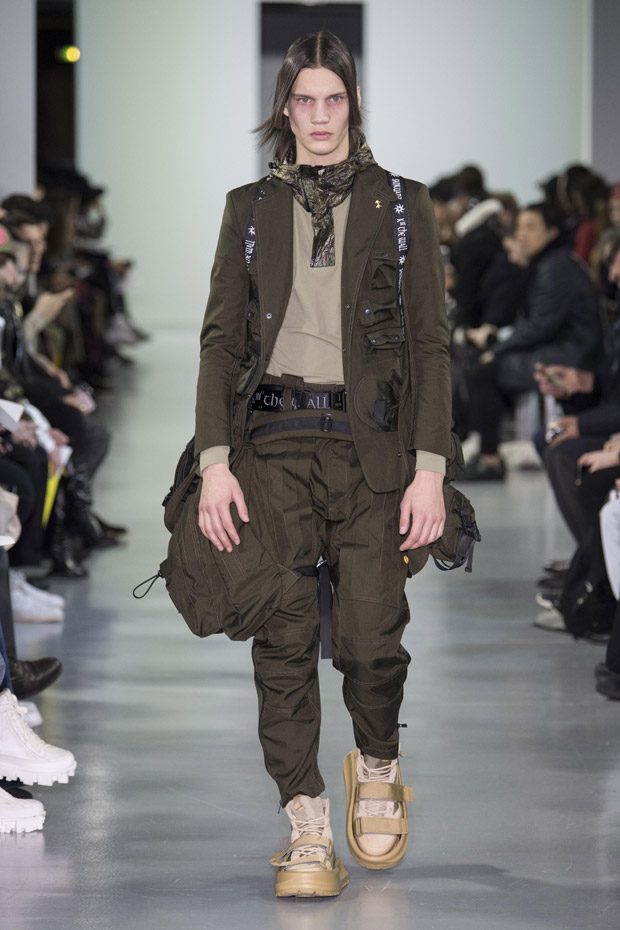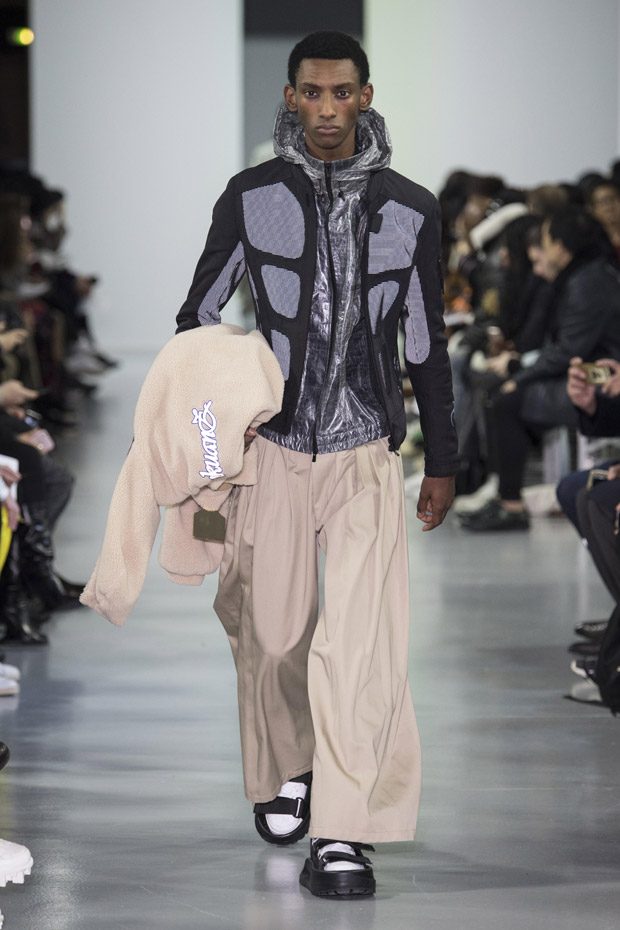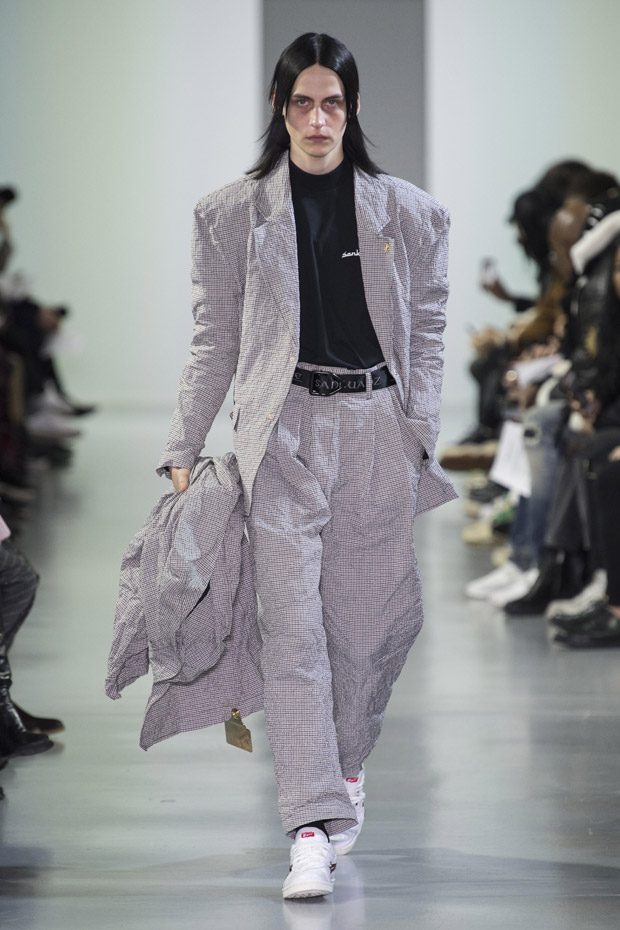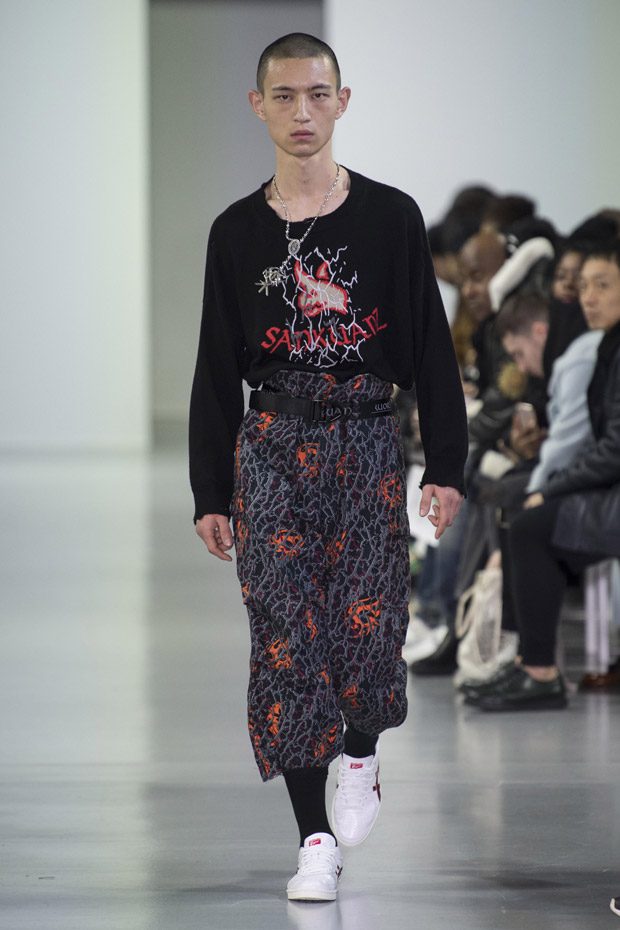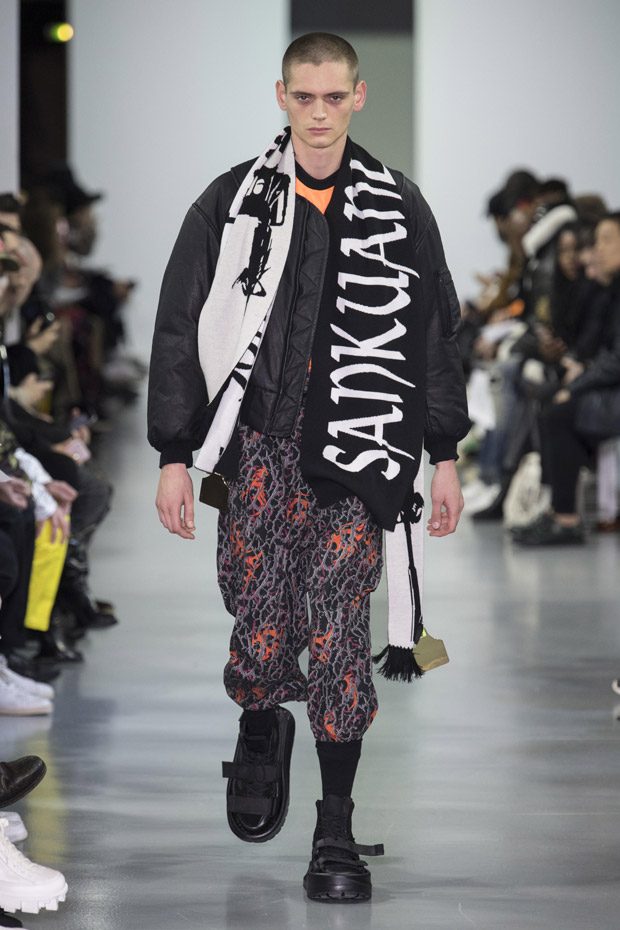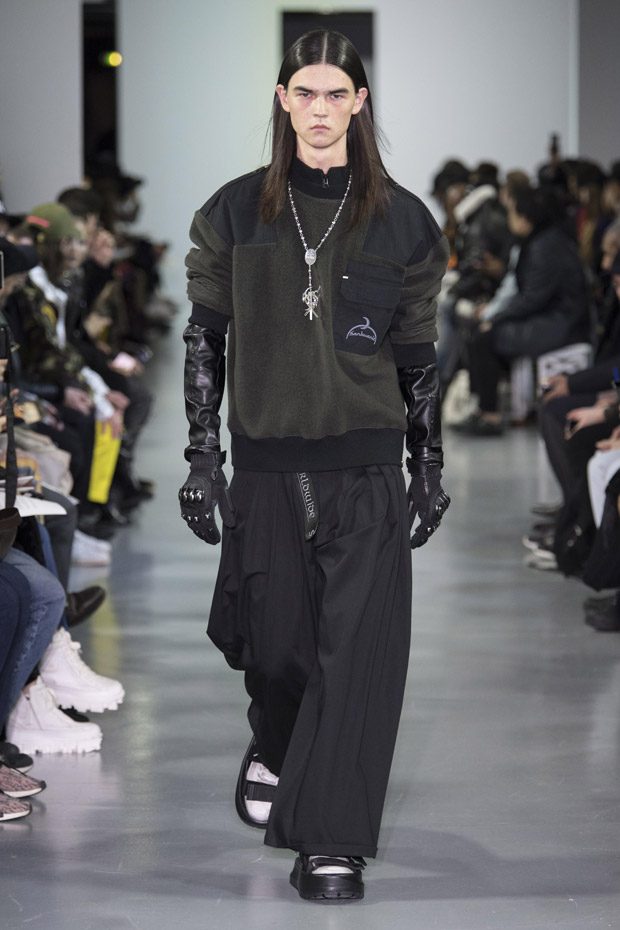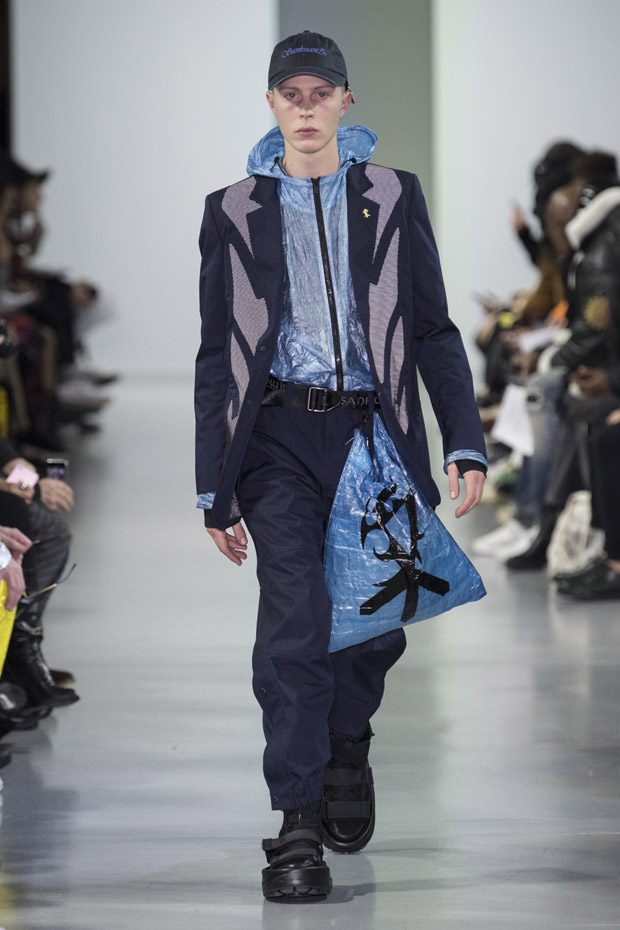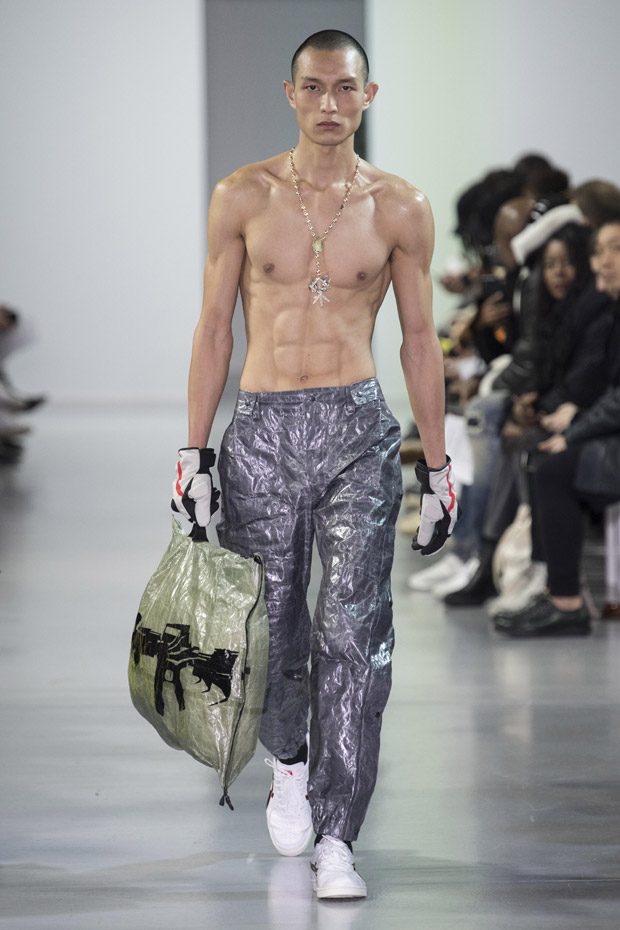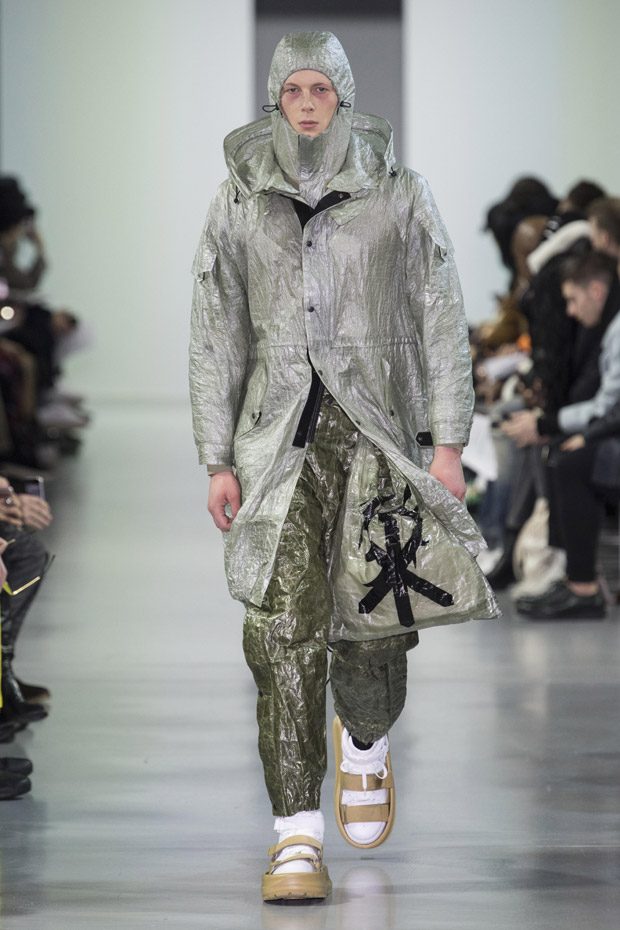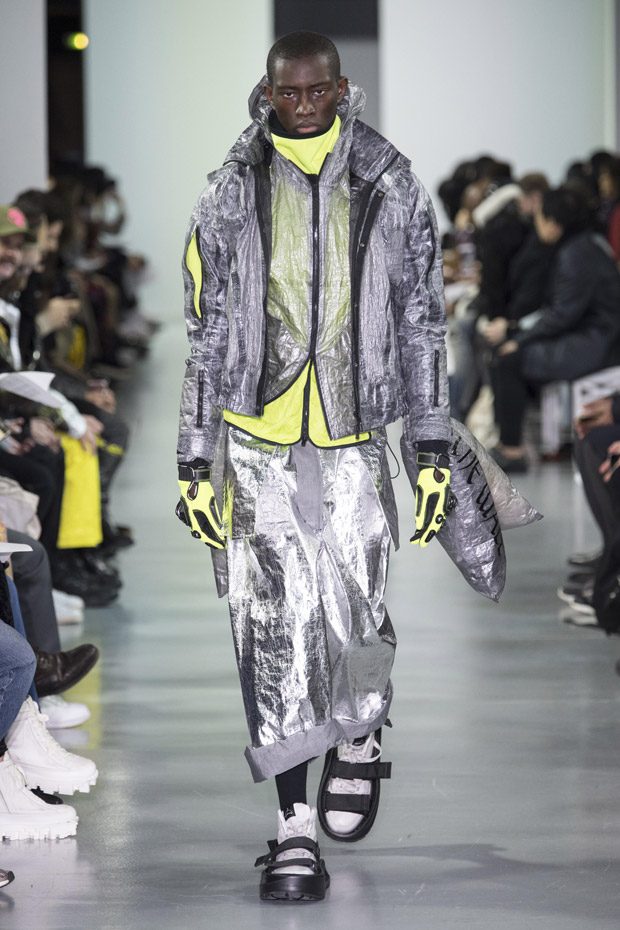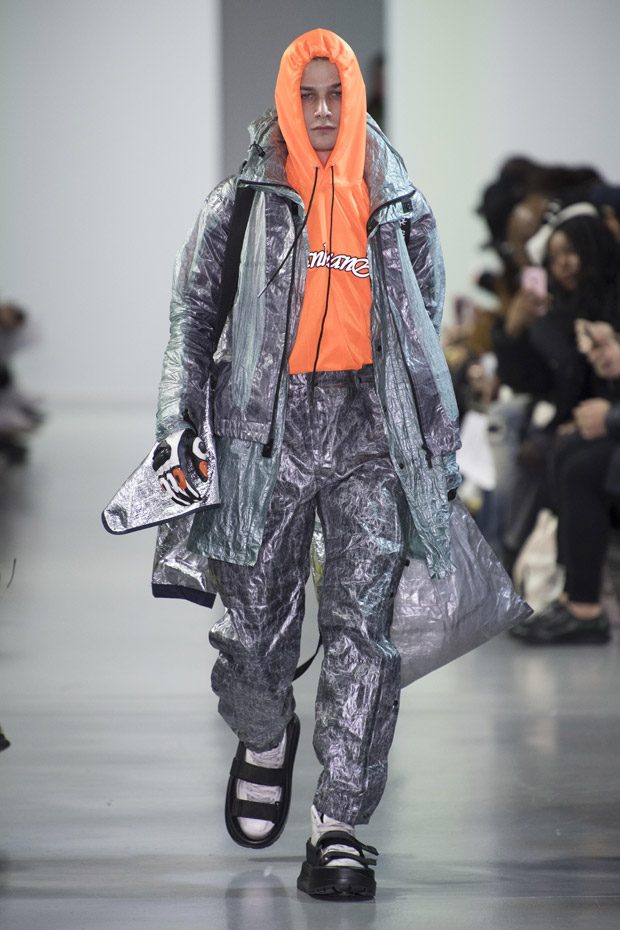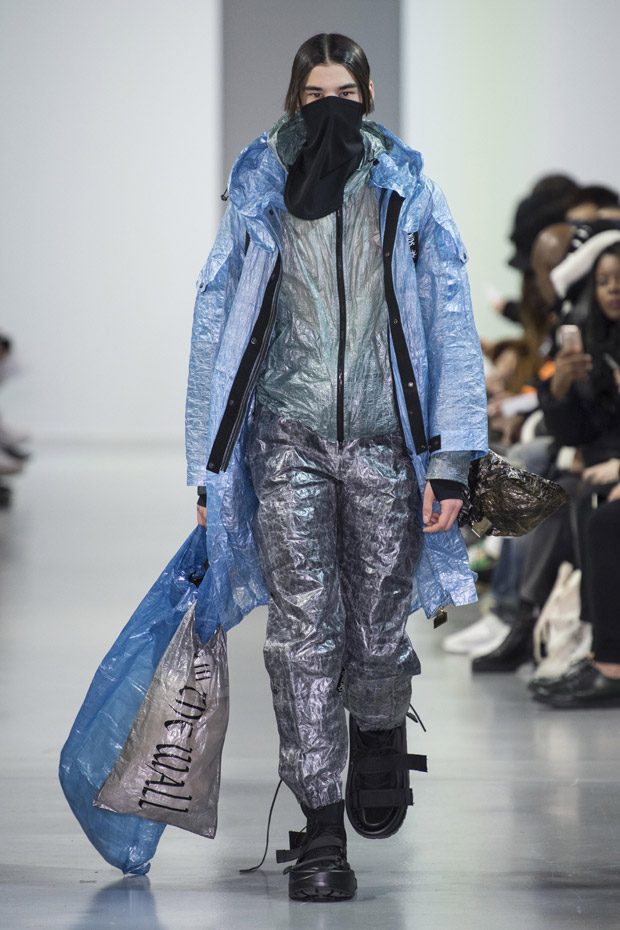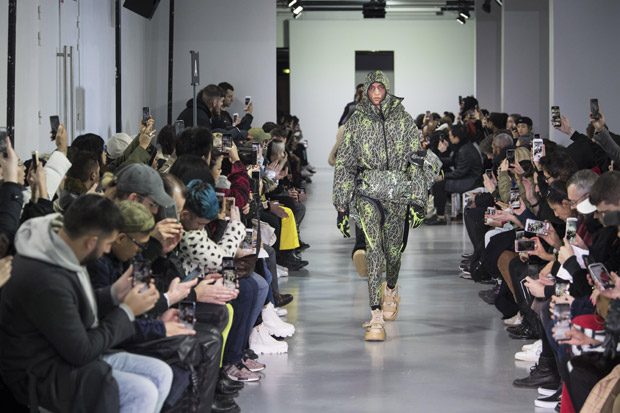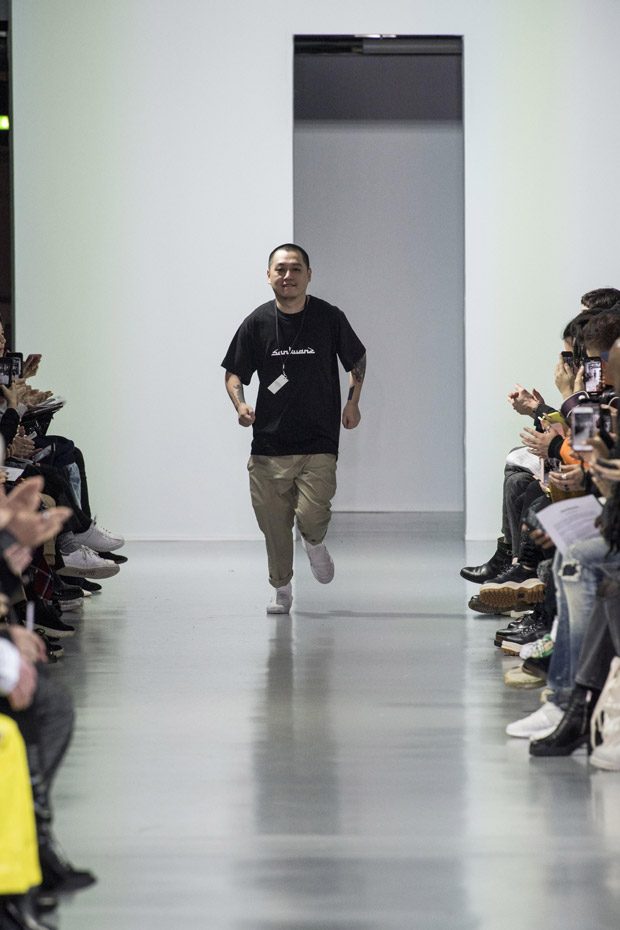 We love hearing from you, connect with us on Twitter, Instagram and Facebook.