Living in a college dorm room can be so stressful, mainly when it comes to dealing with the small spaces. Sometimes, you see your room so full of stuff and you remain clueless about how to arrange it in a way that makes it look tidy and neat. An uncluttered and well-organized space gives an amazingly gratifying feeling. If you do not stand the mess, then the following ideas make top picks for you to consider when it comes to space saving in your dorm room.
Bedside Storage Caddy
If you do not have a bedside table, then you may want to buy a bedside caddy in which you can store your bedtime books or your glasses. It is a hanging organizer that is easily accessible, as it saves much space. Before purchasing it, think about how many things you will put in it so that you know if you need a multiple-pocket bedside caddy organizer or just a small one. It can hold remote controls, iPad, and cellphone.
Read more after the jump: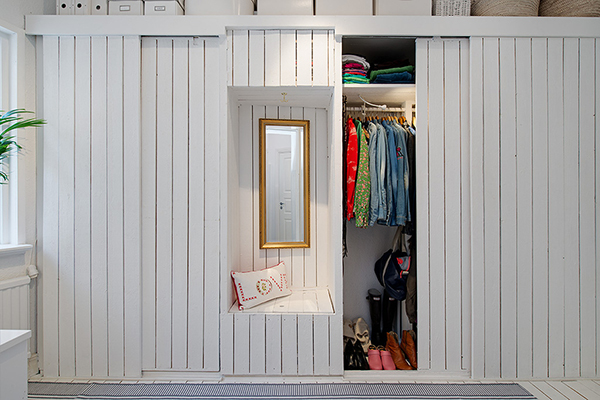 Under Bed Storage
Another idea to make your room visually appealing is to become even more minimalist. Therefore, you can buy some under bed storage boxes. Such containers can be used to store things that you don't use everyday, which would make your room less chaotic, according to Essay Zoo. This would definitely make you enjoy the new look of your room. If you are an organized student, you may want to use an underbed box divided by weekday that may be used to organize the items you will need for each day.
Shower Caddy
If you have a small desk in your dorm room, it might not be enough space to put your school supplies. In order to save desk space, I would buy desktop staples that hold pens and other supplies to make the most of my small space. If that's not enough, you can be more creative through using a shower caddy to keep your school supplies well-organized. The shower caddy can hold books, copybooks, pens, scissors, etc. Besides, you can still save desk space by organizing your desk drawer. Using empty cereal boxes as dividers to manage the space of the desk drawer seems to be very useful.
Re-organize your Closet
It might seem that your closet is already full, but it could be full due to the way you have organized it. You can still maximize the space of your dorm room closet. Make use of closet organizers. Keep your bags and footwear off the closet; instead, you can store them in hanging shoe and bag organizers. As such you have more room for other things such as suitcases. The things that you keep off the closet can also be stored in over-the-door organizers.
Over-bed organizers
This might sound strange, but in reality it is not. Over-bed shelves are real space savers. You can use them to store some school supplies or any other important belonging. You can choose a shelf that contains two shelves and hooks.
The Refrigerator and the Microwave
If you do not know where to put certain kitchen supplies or food items, you may want to make the most of the space over your refrigerator or microwave. In this way, you fill the empty spaces appropriately.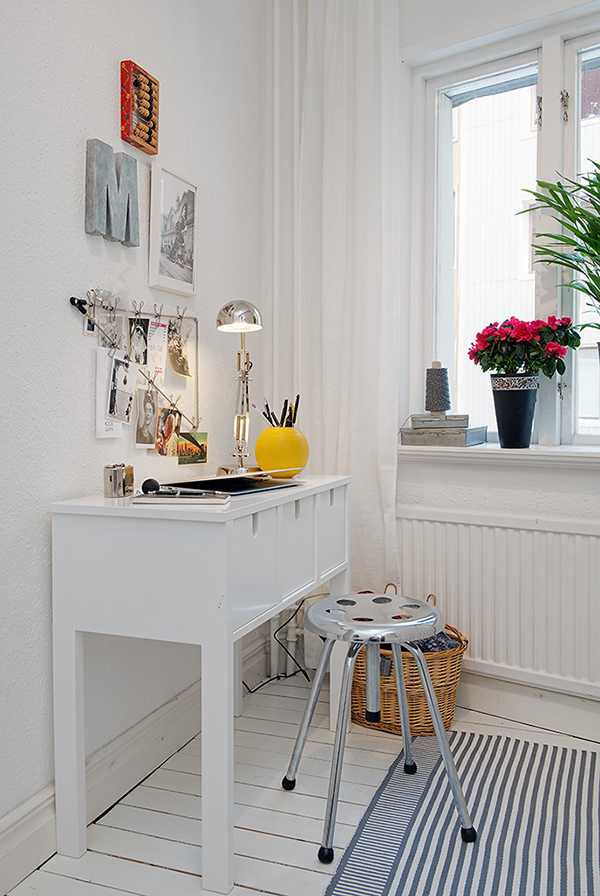 On the Wall
It seems that you cannot use the wall to store your belongings, yet, indeed, you can. You might think of using shelves, which is a good solution, but they require much effort to be installed. Another fairly easy way of using the wall of your room is by sticking command hooks to the wall; they are also not hard to get off. They are suitable for hanging various objects and items, namely purses, hats, jackets, belts, etc.
Belt Hanger
A belt hanger is worth investing in; you can attach it to a wire shelf if your closet has one. As such you have all of your belts organized in the closet, which saves you space as well as the effort of going around in the room looking at them when you are getting dressed.
Vacuum Packing
As space is a real problem for college students living in dorm rooms, one way to manage the small internal areas is through the use of vacuum packing. It would be difficult to fit all of your winter clothes in the closet. Hence, you can purchase storage bags in which you fit your thick and cumbersome winter clothes and, then, use a vacuum to remove the air from inside the bags before storing.
Minimalism
A piece of advice that you may want to take into consideration is "you should be minimalist!". In fact, as long as you are living in a dorm room, it won't make sense that you bring all of your stuff regardless of what you really need. Try to be selective and minimalist. In other words, bring only the necessary and indispensable items. This would save your room from being unnecessarily crowded and cluttered.
Wrap-up
The above-mentioned tricks may not be the best solution ever, but they are certainly effective enough in managing your dorm room space. They are also feasible and affordable by a college student who might not be able to spend much at the present stage of their college life. Making use of these hacks would render your room a comfortable and more appealing space that offers tranquility and satisfaction, which is crucial when writing your essay and doing other college assignments.