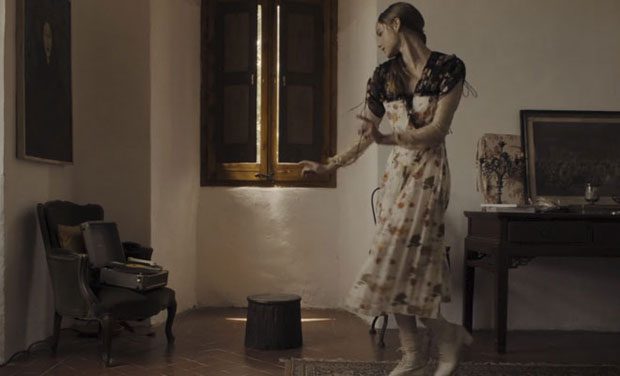 New York-based designer, Alejandra Alonso Rojas presented her Spring-Summer 2018 video named So They Say. Directed by Alex Cascallana, the film features the stunning Estella Boersma.
The plot is greatly inspired by the romanticized perceptions of the Spanish countryside, where the film was shot, a locale that has been a source of inspiration for the works of many authors and artists throughout history — and for the designer, who was born and raised in Madrid. The "script" contains fragments of the famous work "They Say That The Plants Do Not Speak" by the Galician writer Rosalía de Castro. In the film, the protagonist, talent Estella Boersma, prefers her dreamy coexistence with nature and her own inner world, rather than worldly reality in which she exists… – from Alejandra Alonso Rojas
Alejandra Alonso Rojas takes us on a journey to Barcelona's coasts and the Catalonian countryside with her Spring Summer 2018 collection. Referencing on the region's nonchalant, sophisticated aesthetic, the collection features luxurious materials and fine fabrics are combined, often in unexpected and inventive ways. Handcraft remains at the forefront of Alejandra's designs, manifesting in a multitude of sartorial techniques and demi-couture details.  Via a rare and precious technique preserved from the 1920's, fabrics are embroidered with like-fabrics, namely in floral motifs.
Read our exclusive interview with the designer here.
Discover the collection here.