DESIGN SCENE STYLE: Divina Commedia by Agatha Aurelia
|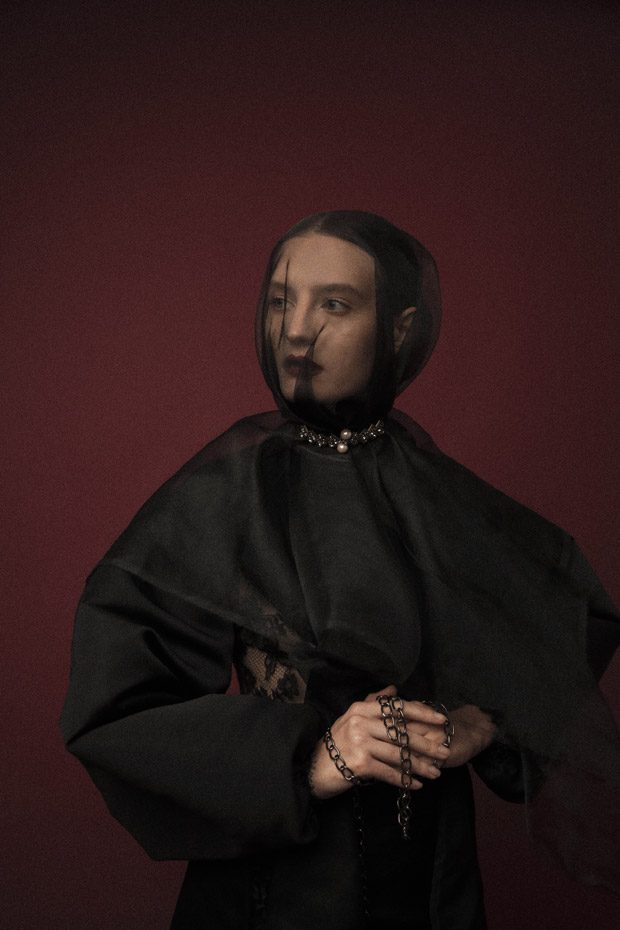 Fashion photographer Agatha Aurelia captured Divina Commedia story featuring Iryna Chistiakova at Amor Model Agency exclusively for DESIGN SCENE STYLE. Styling is work of Vania Delvina, who for the session selected pieces from Harry Halim, Aidan and Ice, Litany, Reves studio, Rosalyn Citta, TANGAN, Alenka and Margo, Suedeson, and Christin Wu. In charge of art direction was Miyuki Murakami, with hair and makeup from beauty artist Shabrina Nesya.
Divina Commedia (Divine Comedy) is Dante's record of his visionary journey in the afterlife, through the depths of Hell. The journey begins in the Inferno, moving upwards along the mountain of Purgatory in the Purgatorio, and ultimately ascends in the Paradiso into the celestial Paradise—reaching a state where love, truth and beauty intertwine in his great vision of the Christian revelation. The depiction of this literature has been modified to suit the current era whilst still capturing its essence: a representation of the soul's journey towards God as it transcends throughout the triple realms.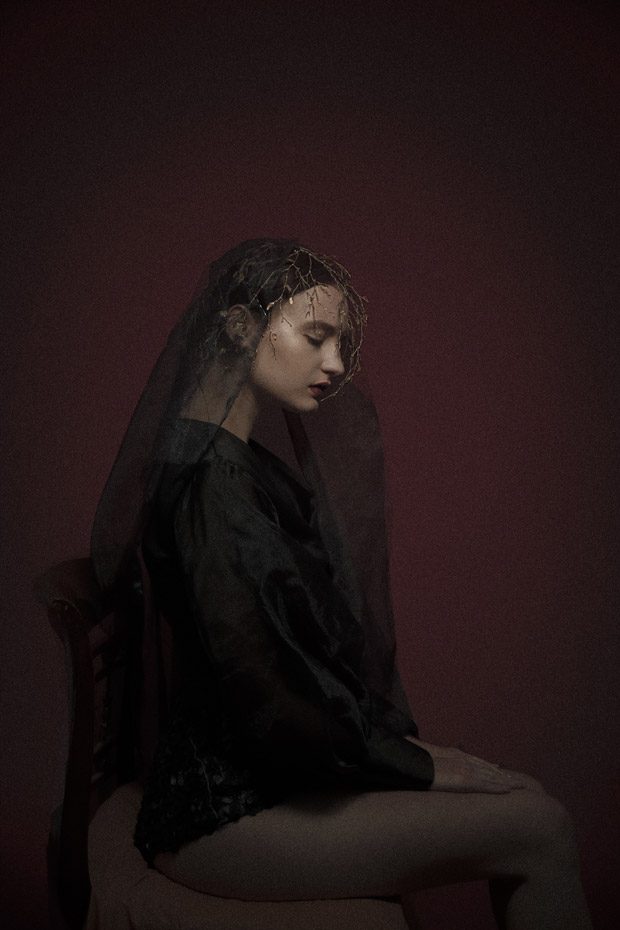 Headpiece: Litany
Top: Reves studio
Short pants: Harry Halim
Earrings: Aidan and Ice
Rings: Rosalyn Citta
Outer: Harry Halim
Outer, Top: TANGAN
Necklace: Alenka and Margo
Top, Outer: TANGAN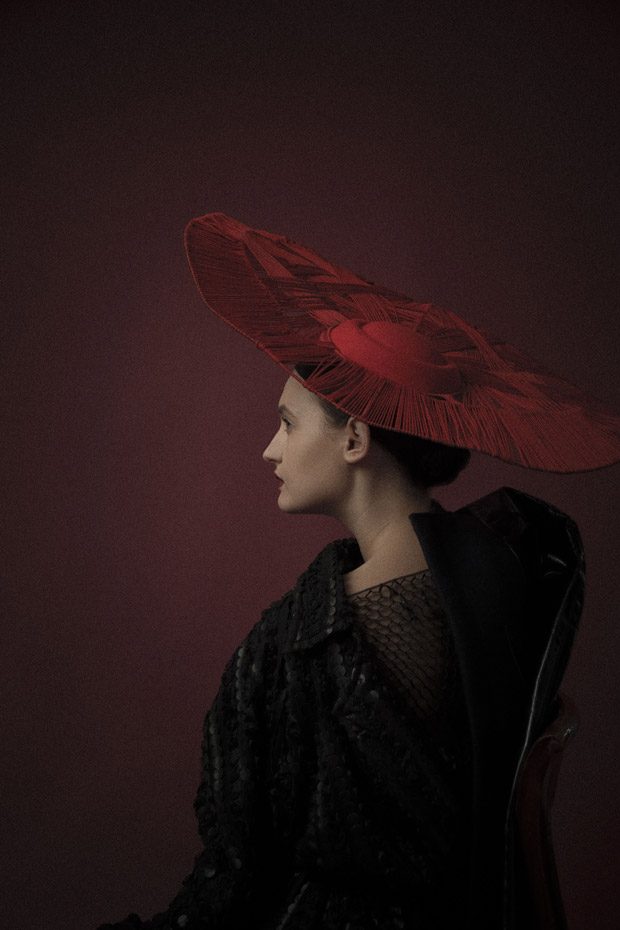 Headpiece: Suedeson
Outer,Top: Harry Halim
Ear cuffs: Rosalyn Citta
Outer, Dress: TANGAN
Skirt: Harry Halim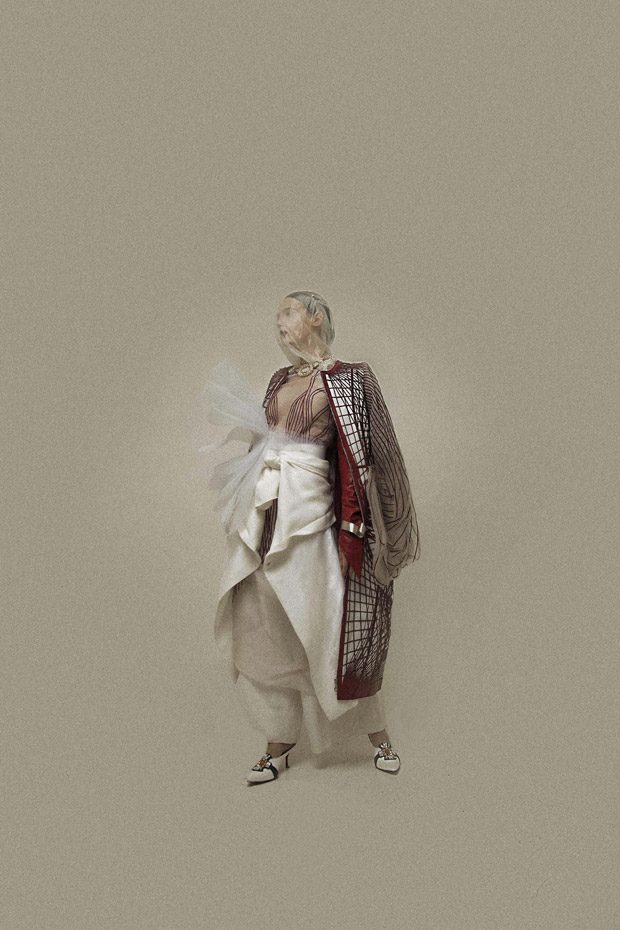 Dress, Outer: Suedeson
Pants, Outer on waist: Harry Halim
Shoes: Christin Wu
Necklace: Aidan and Ice
Bracelet: Rosalyn Citta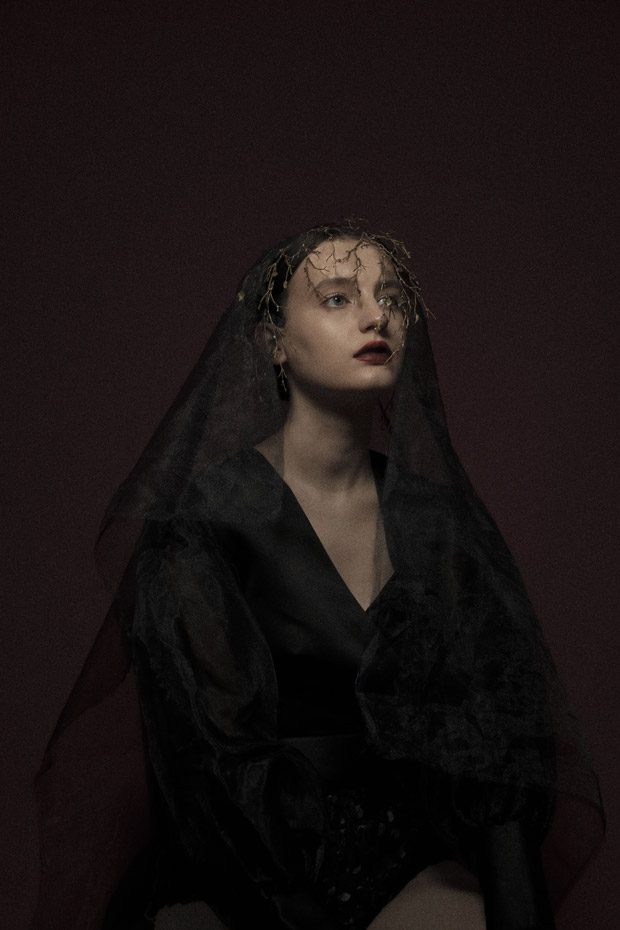 Headpiece : Litany
Top : Reves studio
Short pants: Harry Halim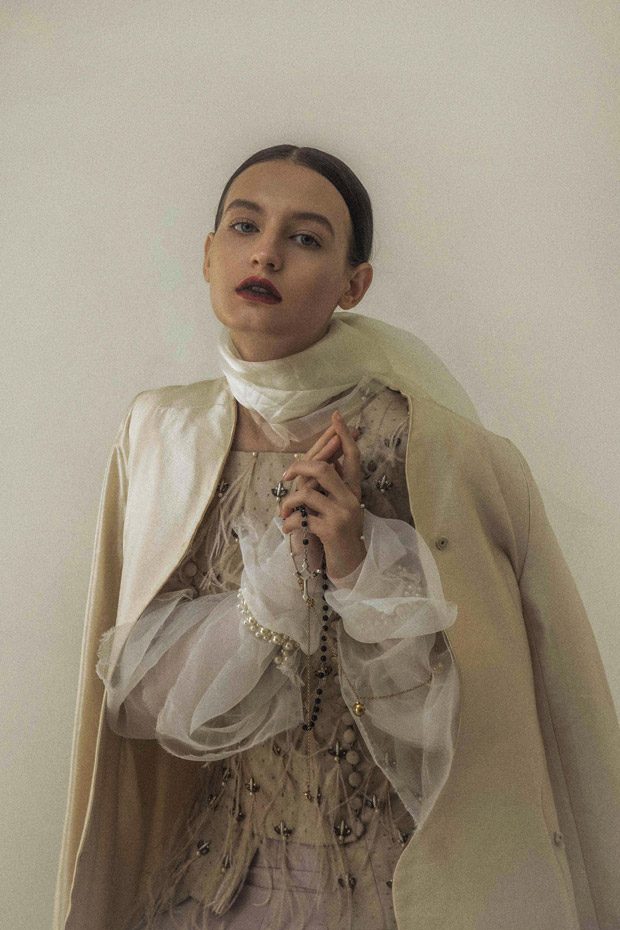 Necklace : Alenka and Margo
Top, Outer, Pants: TANGAN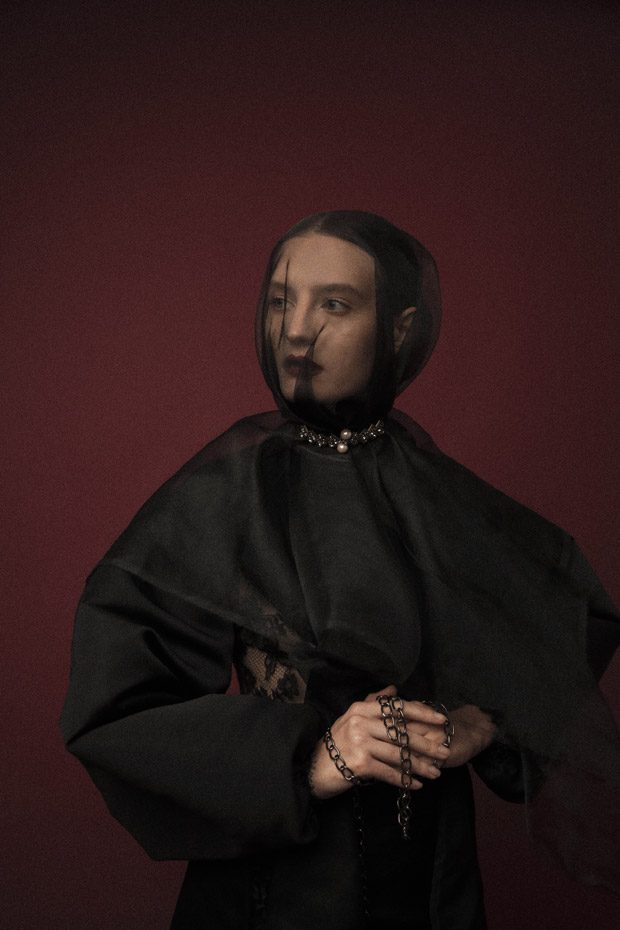 Dress: Harry Halim
Choker: Aidan and Ice
Model: Iryna Chistiakova at Amor Model Agency Jakarta
Hair and Makeup Artist: Shabrina Nesya
Art Director: Miyuki Murakami
Fashion Stylist: Vania Delvina – @vandelvina
Photographer: Agatha Aurelia – @photo.aurelia
We love hearing from you, connect with us on Twitter, Instagram and Facebook.