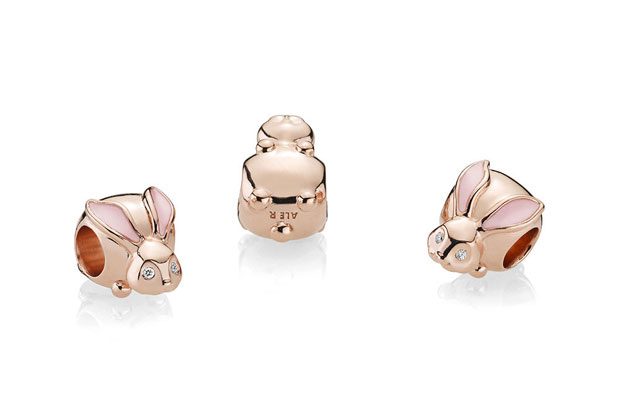 How does a person recognize that they have a pet obsession? If they accessorize their wardrobe and jewelry to fit the kind of pet(s) they have. We know that the pet industry is huge, in part, because 50% of Americans share their living space with at least one furry or scaly creature. That's 80 million households, according to Franchise Help, with more than 300 million pets.
Keeping up with these creatures means food, training, beds, toys, veterinary care — and more. We buy these items at small individual proprietor shops, online, and from big chain retailers like Petco or Petsmart. In fact, the American Pet Products Association says the revenue generated from our love of these creatures exceed $62.75 billion in 2016. A relatively small percentage of this big-money industry is generated from the sale of pet-centric jewelry. But because we love our pets so dearly, purchasing pet-themed jewelry is a pretty safe pick for the animal companion-obsessed.
When considering a by-the-breed necklace or a ring with a bunch of pawprints, consider the following 10 choices as good places to start shopping for jewelry gifts for pet lovers: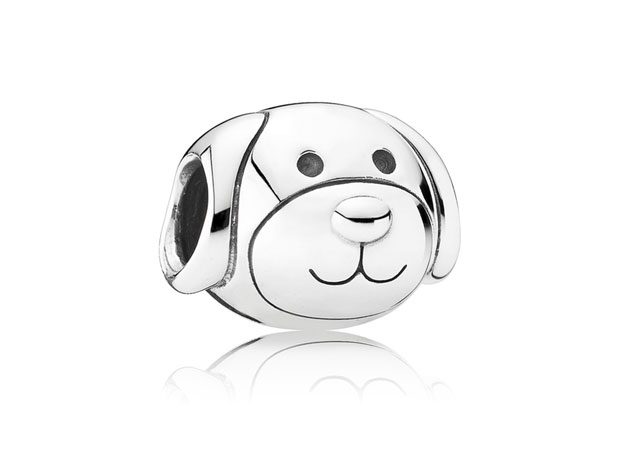 1. Winky
Winky Designs is the little shop that could. The brand focuses mainly on watches, but also rings, belts, scarves, purses, and other jewelry. What caught our eye was the super cute Iconic Dog Slap Watch and the Cat Wrap Ring which can also be purchased in a doggie model.
2. I Heart Dogs
I Heart Dogs is all about those rambunctious galumphing barkers that make us get off the couch, go outside, and play a good game of tug. (Cat lovers — love is coming in a moment!) The entire site offers advice and support for dog owners and has a strong giving-back component that benefits dogs in shelters. What caught our eye was the Memorial Bracelet designed for dogs that have gone over the "Rainbow Bridge." It's a perfect gift for someone that recently lost a furry family member, and a portion of the proceeds goes straight to homeless pets.
3. Amazon
Just do a general search on Amazon (promo codes here and here) and of course, a dozen pet-themed jewelry items come up. But one of the favorite pieces we found for cat worshipers is so unique it's worth a mention here. The Personalized Custom Photo Cat Necklace with the cat's picture inside the pendant is truly one-of-a-kind. Shoppers can also pick it up in a keychain. It's the cat's meow!
4. The Sterling Pet
For discerning gift givers, The Sterling Pet is a special division of Erich Christopher Designs, LLC. These are handcrafted 14K gold and sterling silver pet jewelry for cats, dogs, and the equine family of pets. From necklaces and rings to pet name tags in gold, silver, titanium, tungsten carbide, aluminum, brass, and stainless steel, these are high quality and custom-engraved pieces for the discerning pet owner.
5. Uncommon Goods
We like Uncommon Goods for pet jewelry that is, well, not commonly found. For cat lovers, there's the Intertwined Felines Necklace for $148. For dog lovers, send a picture of the best dog in the world and have the artist create custom cufflinks. For balance, there is the Cat and Dog Mismatched Earrings for $20.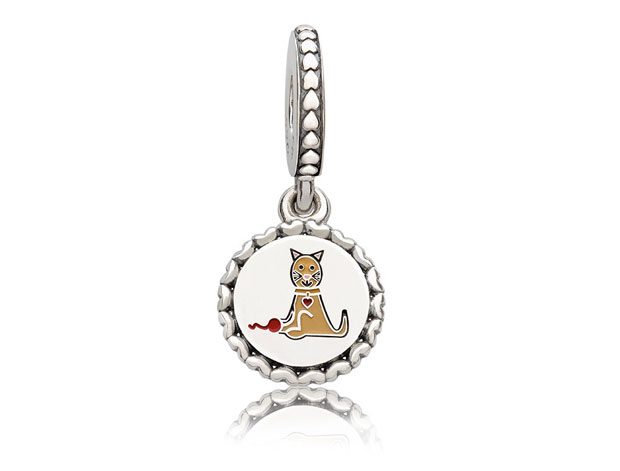 6. Pandora
Pandora (discount codes here) offers collectible jewelry that has a cult-like following with collectors. Pet lovers will find dozens of creature-themed charms for their bracelets, including:
● The I Love My Pet Charm
● The Paw Prints Charm
● Or, the I Love My Dog Dangle Charm
Pandora's charms can be worn on necklaces or bracelets and they are pricey, but very classy, making them a nice give for the pet lover on the list.
7. Etsy
Etsy (codes here, here) has truly unique finds for pet lovers. Just look at some of the cat items a simple search discovered:
But our current favorite jewelry item is under $50 and so personalized that any recipient will fall completely in love. We're talking about the MeowLoverClub Custom Portrait Memorial Necklace or Keychain. Sending the artist a picture of a pet will yield a gorgeous made-from-scratch necklace or keychain that's the spitting image of a favorite pet.
8. Jamie's Animal Jewelry Store
Despite the homegrown look of this site, Jamie's Animal Jewelry Store has some lovely and unique designs for pet lovers. From wolves, turtles, and bees, to tigers, frogs — and of course, cats and dogs. The handcrafted equine section is as unusual as the paw print page is touching.
9. Bling Jewelry
Bling Jewelry (promo codes here & here) has all the bling, no surprise there. But what is surprising is that they have a big selection of animal jewelry. From butterflies to dragonflies, starfish to snakes, this jeweler has touchy feely traditional pets like dogs and cats to zoo animals. It gets our two paws up rating for decent pricing, wide selection, and it even has a rewards program for cash back.
10. Dog Fever
Dog Fever is "an exclusive line of sterling silver jewelry that represents man's best friend." It's an Italian brand of jewelry that focuses on everything dog. The brand offers rings, bracelets, earrings, pendants, charms, and accessories. We particularly like the enamel hug ring that comes in dog-breed specific styles, including Boston's, Bichon's, to Bull's. Dog Fever also has custom collections in four categories for the discerning shopper.
Got Pets?
We love our pets. Accessorizing our favorite furry, scaly, and feathered friends is a big, robust business in the United States worth about $63 billion annually. When people are really into their companion animals, they will often have home accessories, clothing, and jewelry that reinforces their own not-so-peculiar obsession.
There are dozens of pet-centric jewelry artists around the globe, and these products are featured, literally, everywhere, from some of the biggest e-commerce sites in the world (Amazon) to artist sites selling one-of-a-kind items (Etsy), to individual jewelers selling what they've made.
That's why giving your friends-with-pets gifts of jewelry is a no-brainer; they will appreciate the item for it's unique and cute ability to celebrate all creatures great and small.