After Dancing around the world (successfully, we might add), Kylie Minogue has dropped her new track "Stop Me From Falling". Play what might be pop to country best cross-over single of 2018 below.
The new Stop Me From Falling track premiered on BBC Radio 2 this morning (March 9) and is the sophomore single from Kylie's upcoming album Golden. Kylie's new album is set for release on April 6th. Minogue has also announced her first leg of Golden album tour, starting in UK and Ireland going through September 18 2018 till wrapping with a show in Newscatle on October 8th.
"At the beginning of last year, when I gently meandered back into the studio, one of my longtime producers said, "if you can think of some sort of country angle or influence or feel …" For better or worse, I'm always happy to try anything. So I immediately said, "Sure," followed by "but what do you mean?" Country has never played a part in my work. And then there was the suggestion to go to Nashville. You know when you're excited and your voice goes up an octave and double decibels? A few label reps were just testing the waters. "Would you like to go to Nashville?" And I replied "Nashville?! Yes! When can we go? Yes, yes, yes! Please!" – Kylie talking about her country u-turn for Rolling Stone Magazine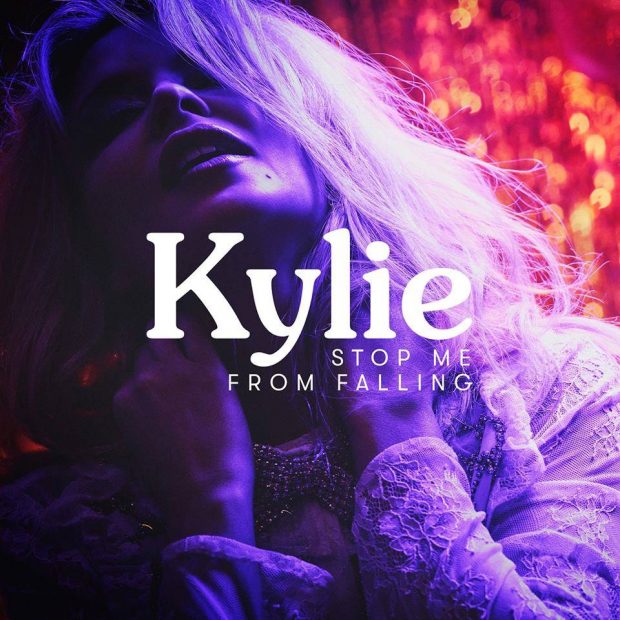 The new track no doubt confirms Nashville vibes are to dominate the upcoming album from the Australian pop icon, and the only true Kylie. The Golden cover itself boasts with the country genre vibe. Let us know what you think of "Stop Me From Falling" in the comments below.
Golden album cover, out on April 6.
In other music news, Years & Years has unveiled a catchy new single, "Sanctify" released alongside a showstopping SCI-Fi video. Listen to that right here.