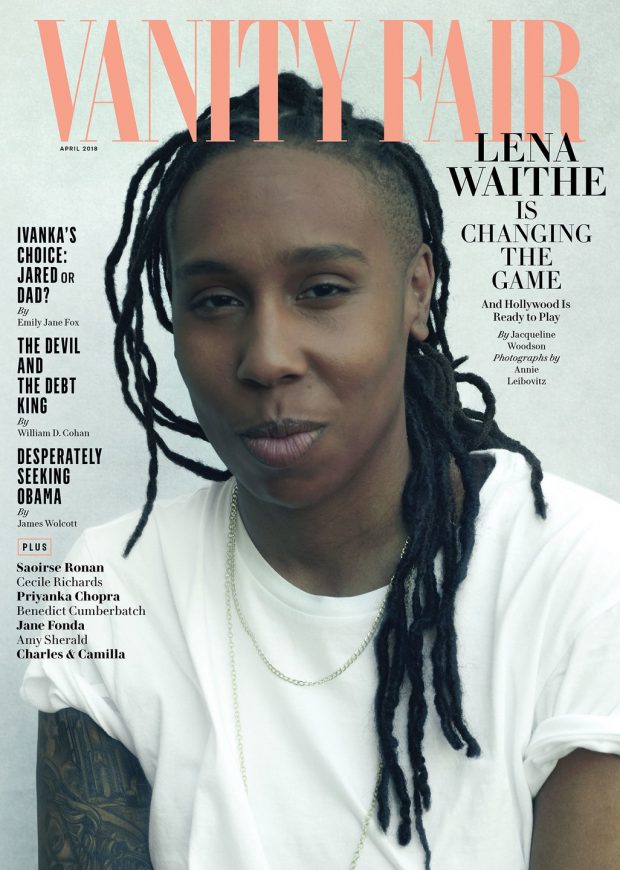 Emmy Award-winner Lena Waithe takes the cover of  American Vanity Fair's April 2018 edition captured by fashion and celebrity photographer Annie Leibovitz, with styling from Jessica Diehl. Lena is the first black woman to win a Primetime Emmy award for Outstanding Writing for a Comedy Series for Master of None.
"Here's the irony of it all, I don't need an Emmy to tell me to go to work. I've been working. I've been writing, I've been developing, I've been putting pieces together and I'm bullets, you know what I'm saying?
How has the Emmy changed me? It got me all these meetings that I go in and say I'm too busy to work with you—you should have hollered at me. You can take my call when I call you about this black queer writer over here who's got a dope pilot, or this person over here who's got really cool ideas, or this actress who's really amazing but nobody's seen her." – Lena for Vanity Fair, on winning Emmy.