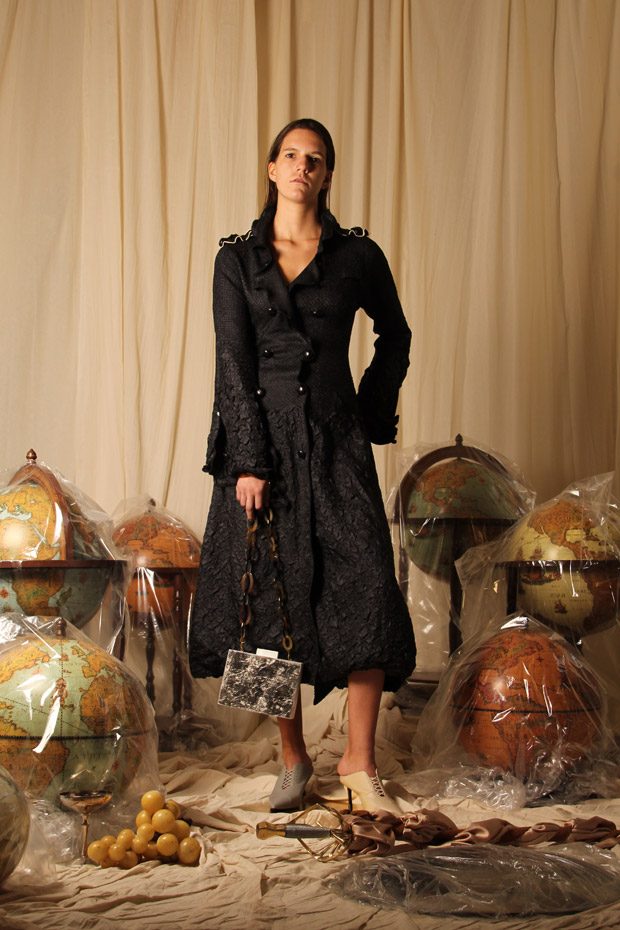 Discover Peet Dullaert's Fall Winter 2018.19 Reflecting on the world Collection that celebrates the power of fragility and beauty of resilience, presented as part of the ongoing Paris Fashion Week.
"Full of symbolism, the collection continues Peet Dullaert's focus on fashion as a means to highlight individuality and captivating personality with contemporary reality. Adhering to his belief of working closely in synergy with the body, Dullaert's fluid silhouettes allow a freedom of movement essential to modern life. Innovative cuts, tailored to embrace and flow around the body, fit todays posture, comfort and body movement.
Dipped and plated in lustrous gold and silver are elements that embody foundation; the heels of a shoe, symbols of the Sun, a connecting clasp, sides of a clutch lined with wood and polished buttons crafted from Amazonian seeds collected on the forest floor – All luminous in the natural divine; they are symbols reflecting the value and importance of preserving our world."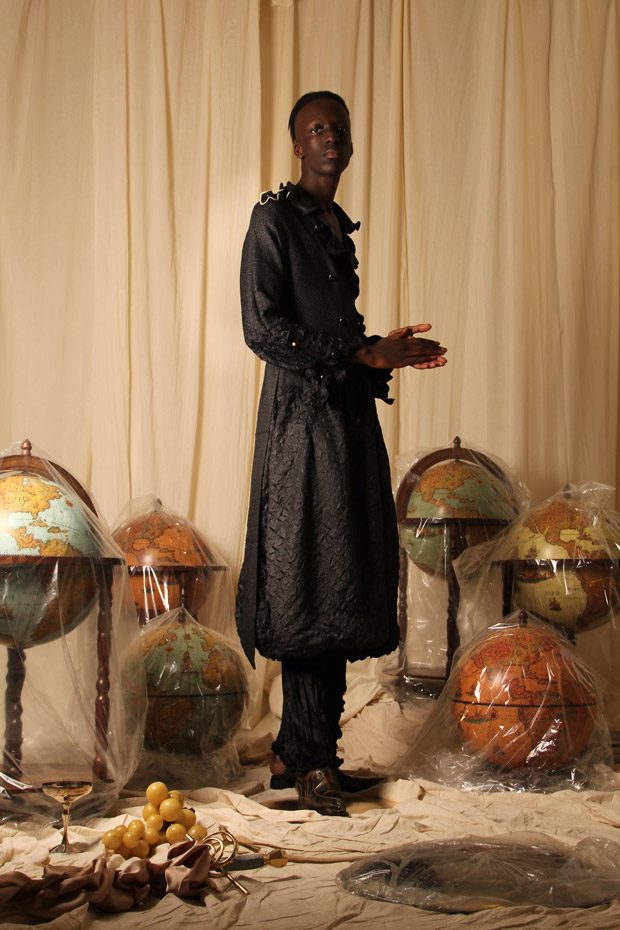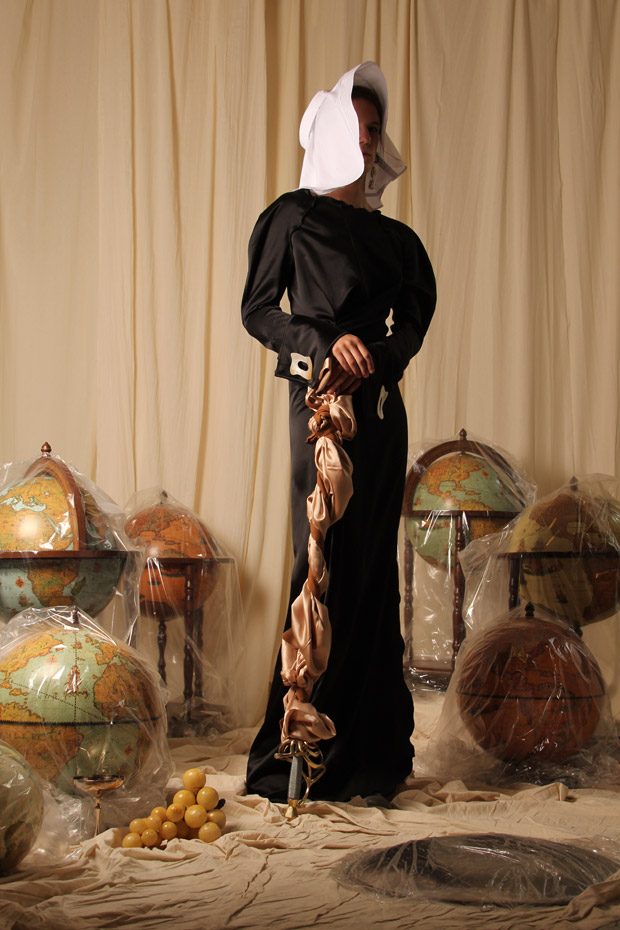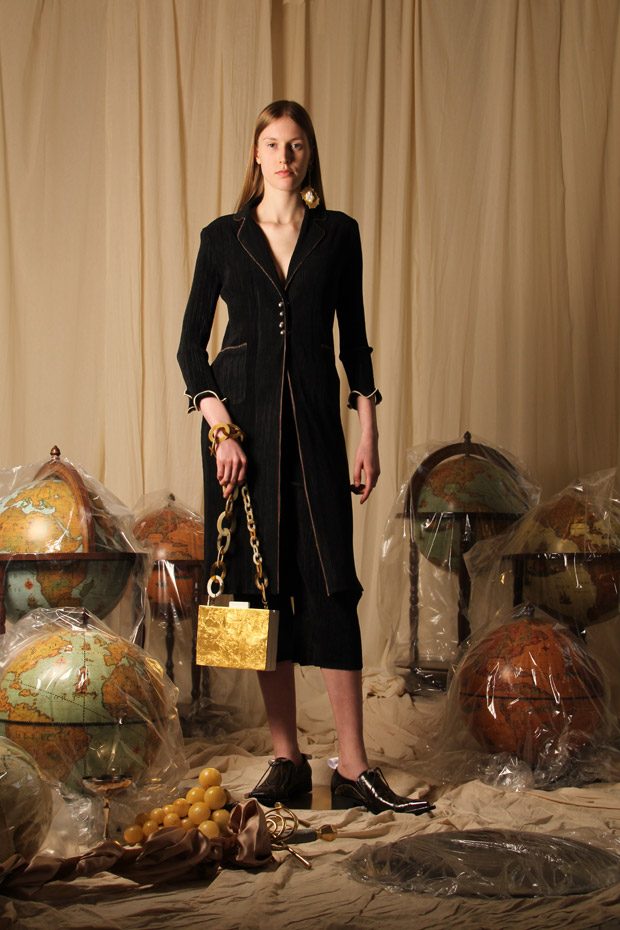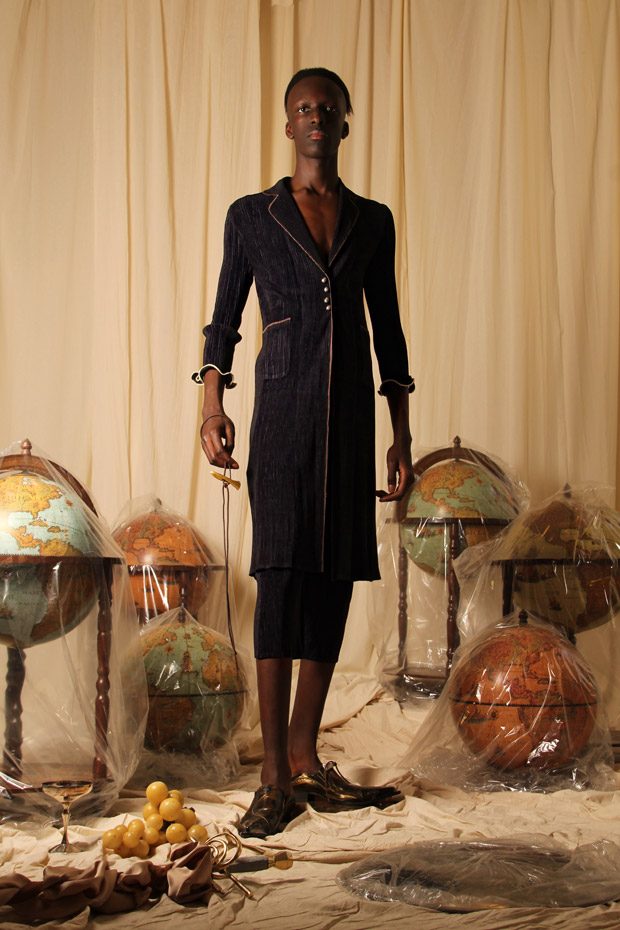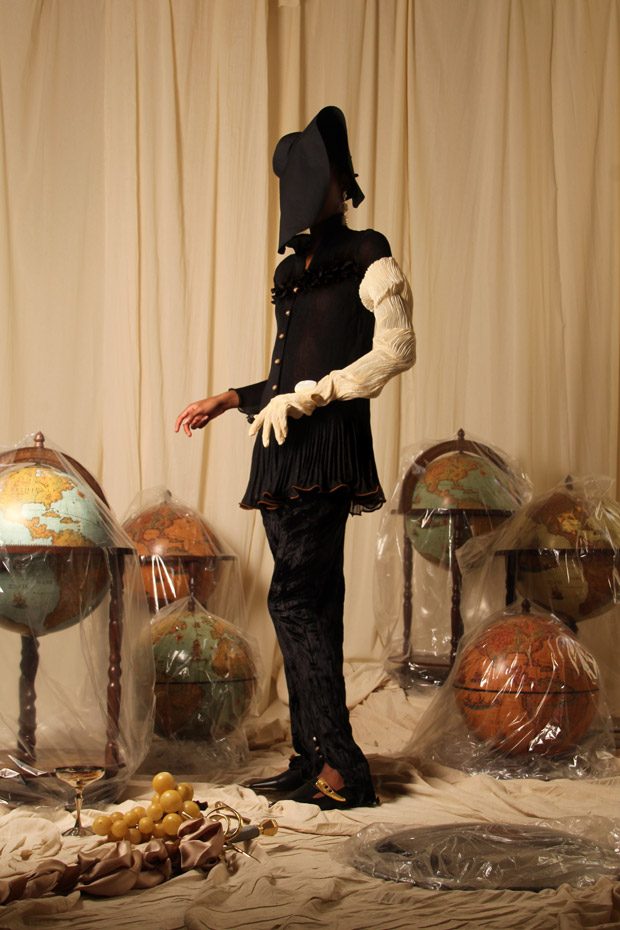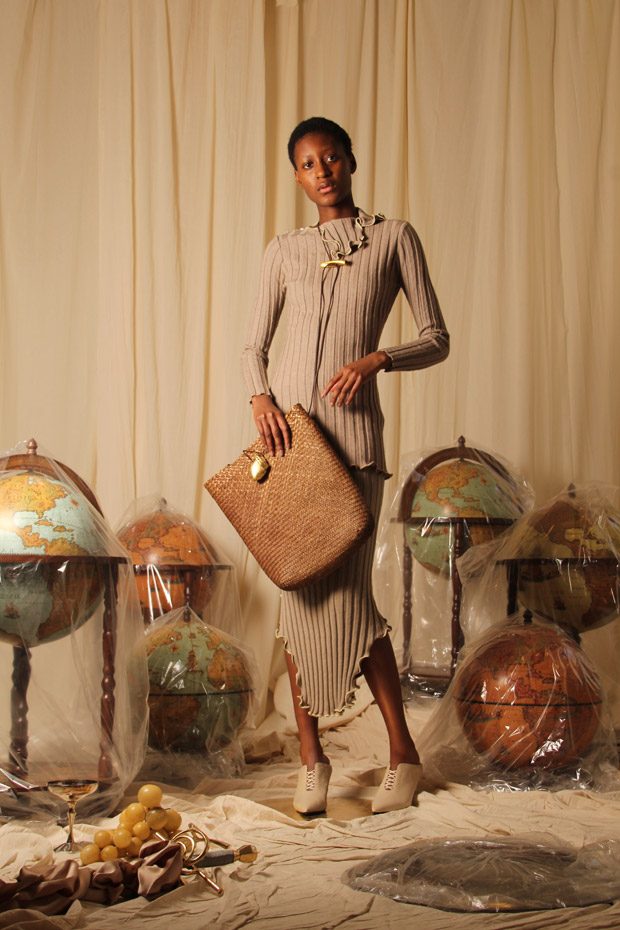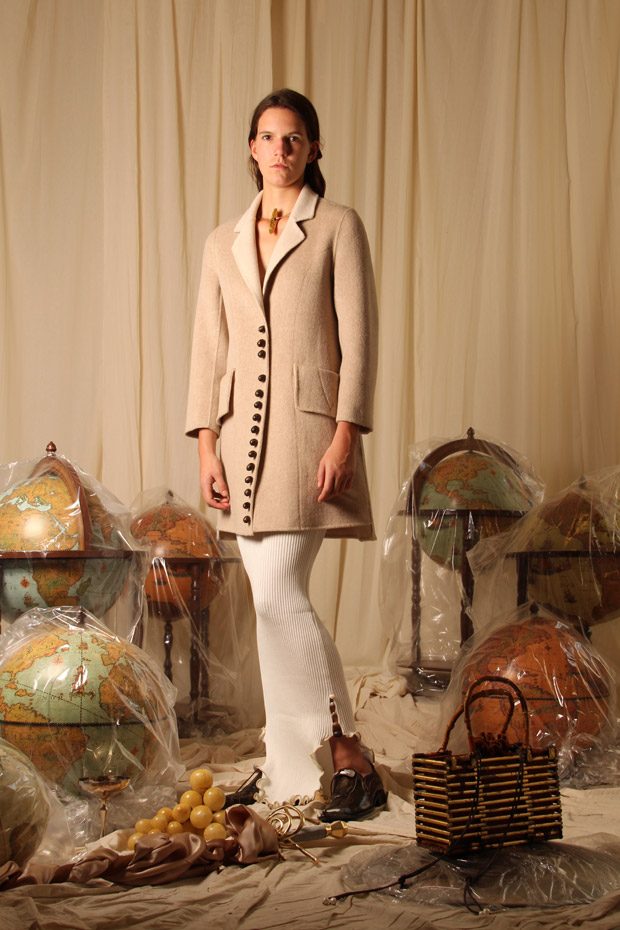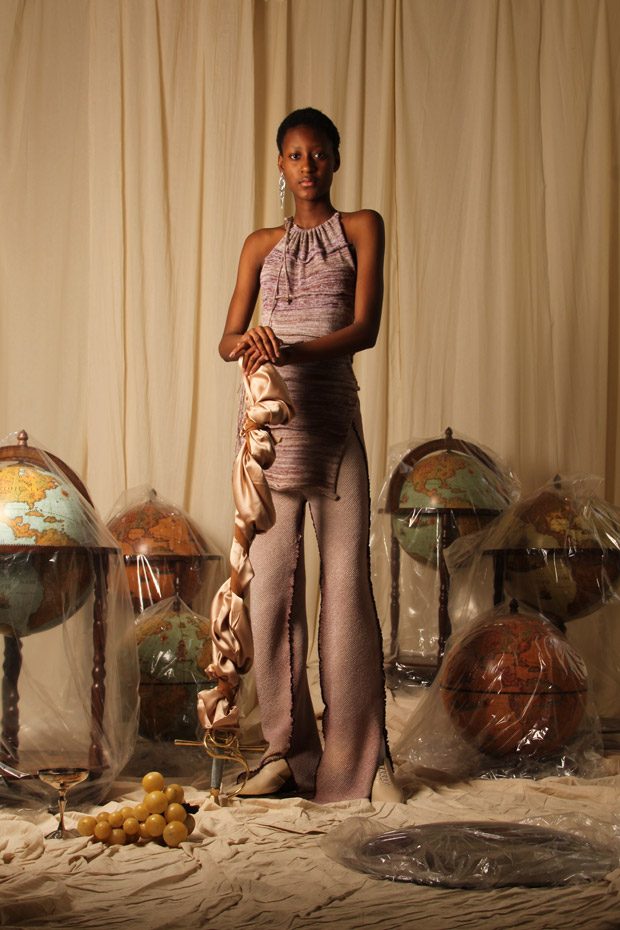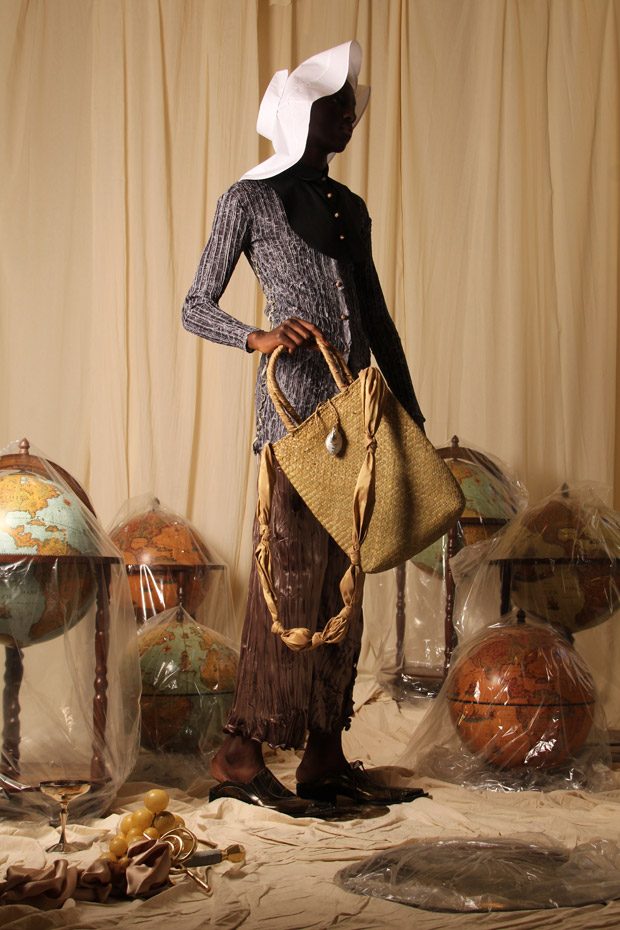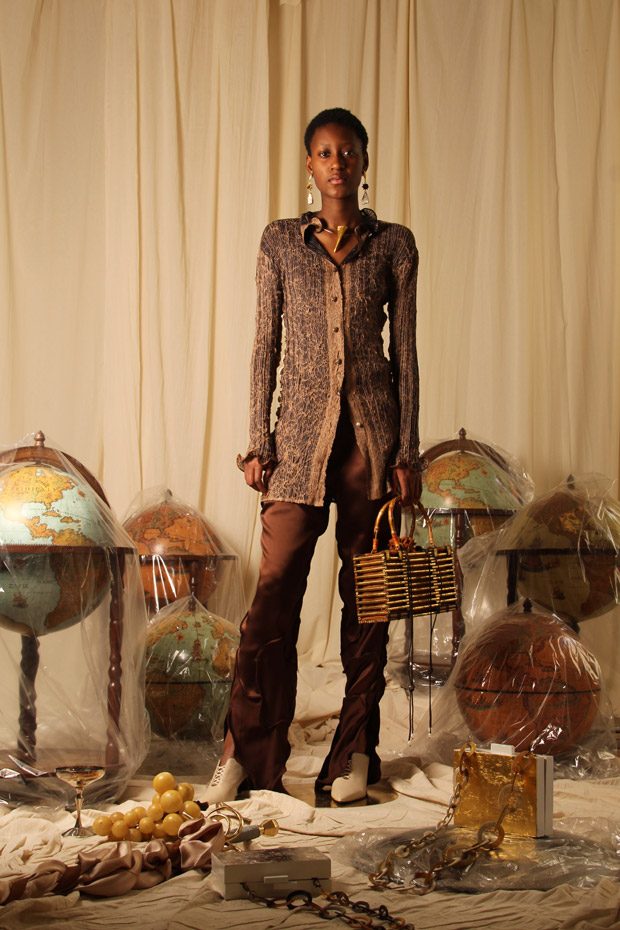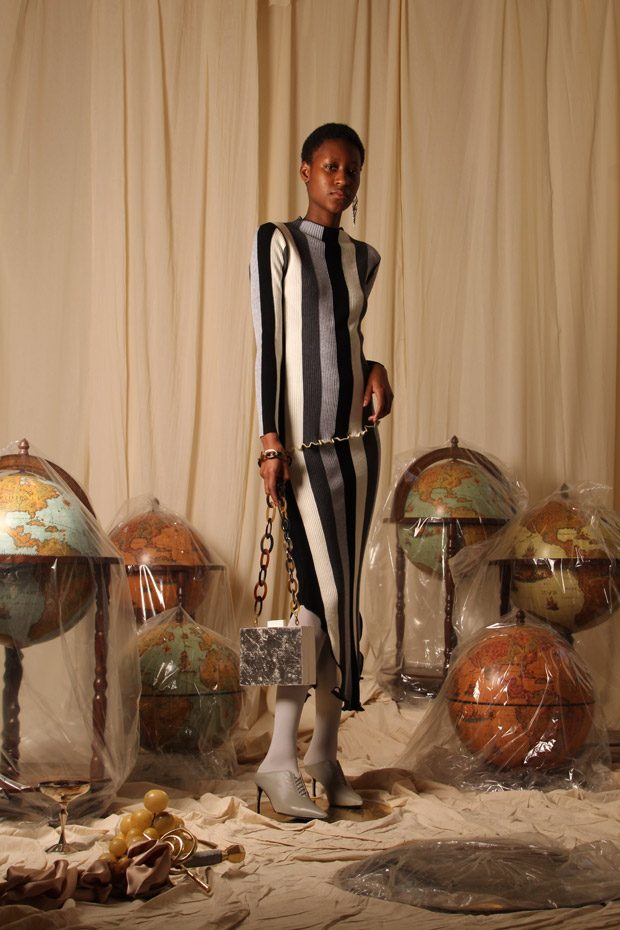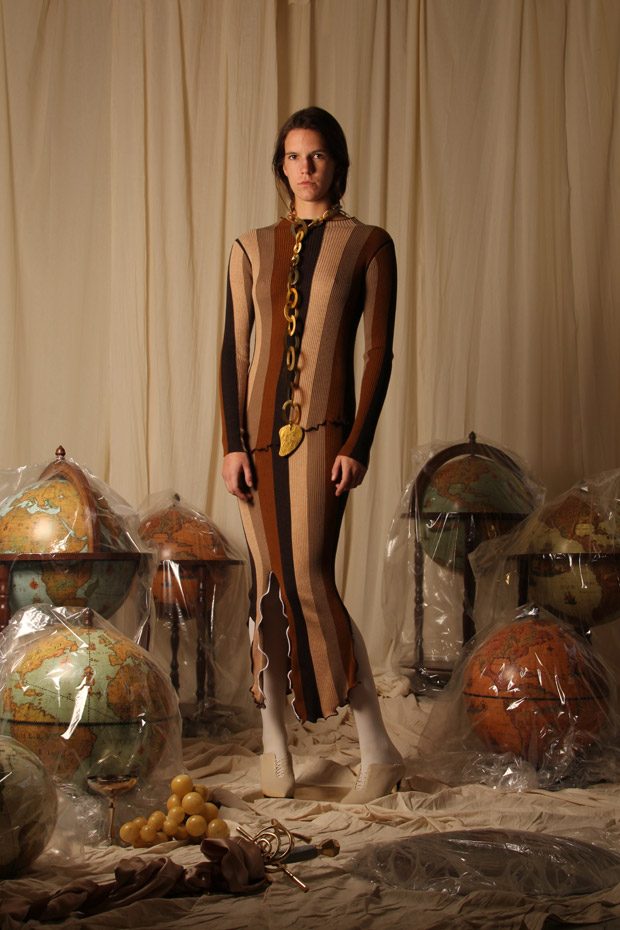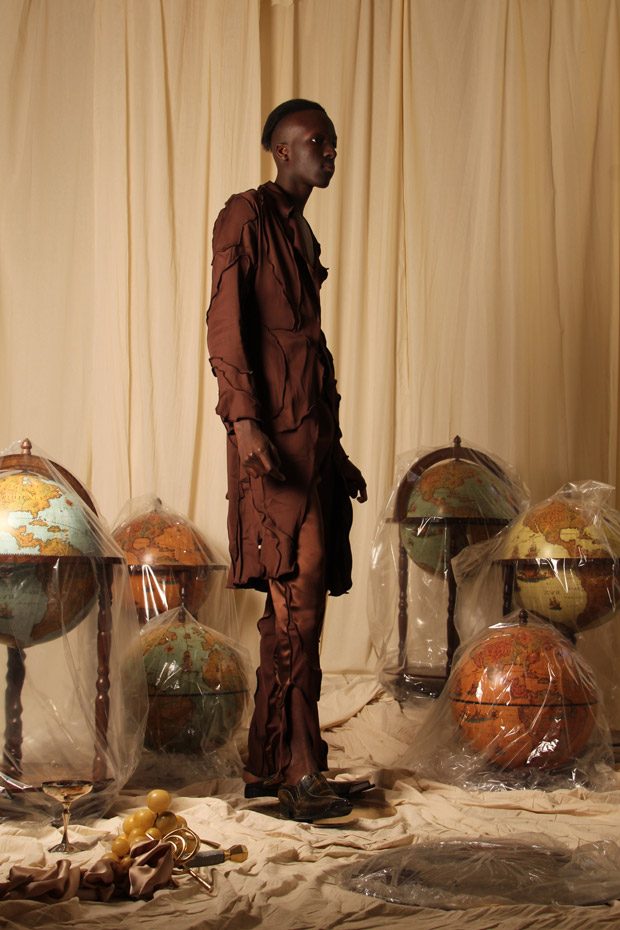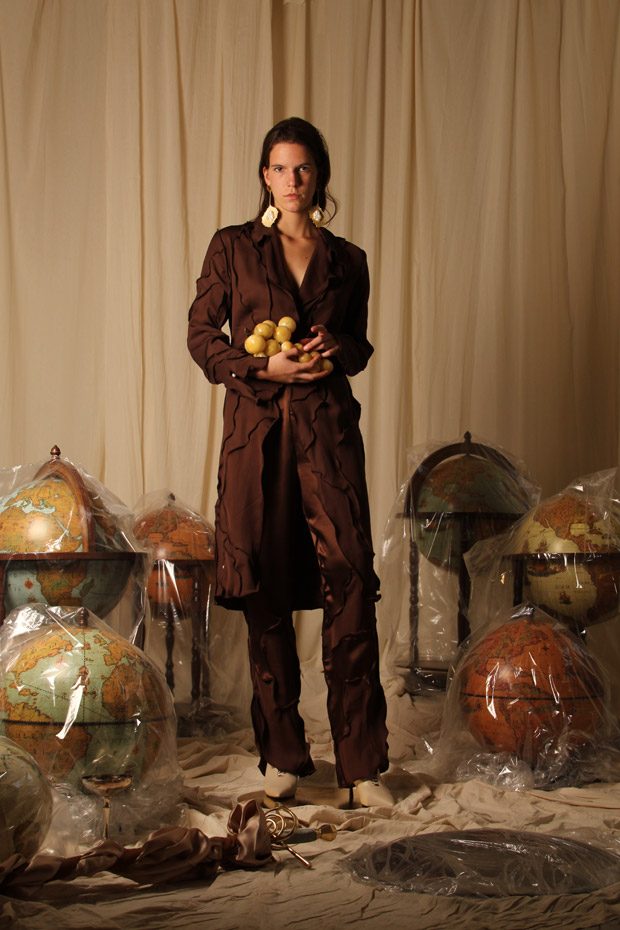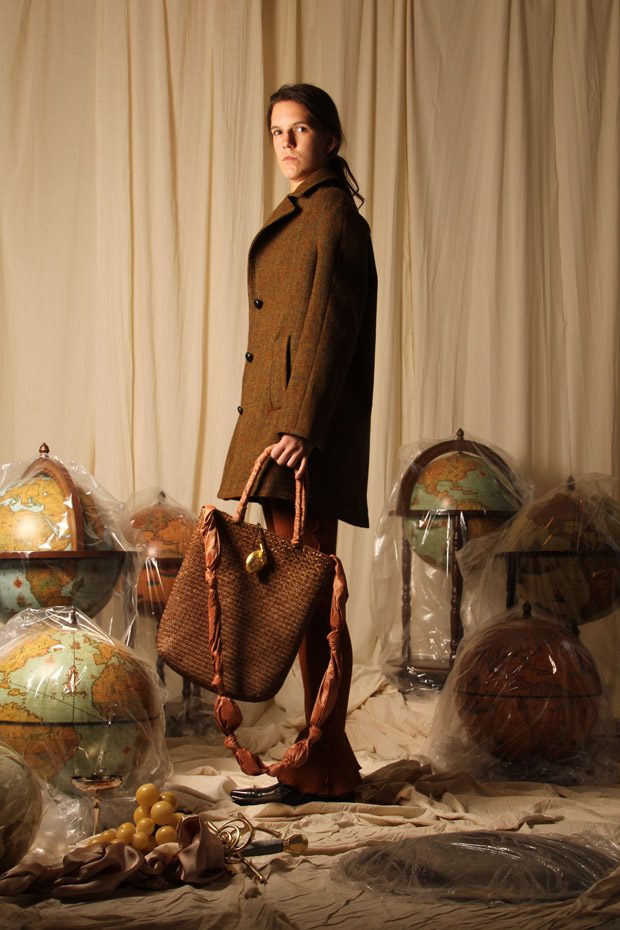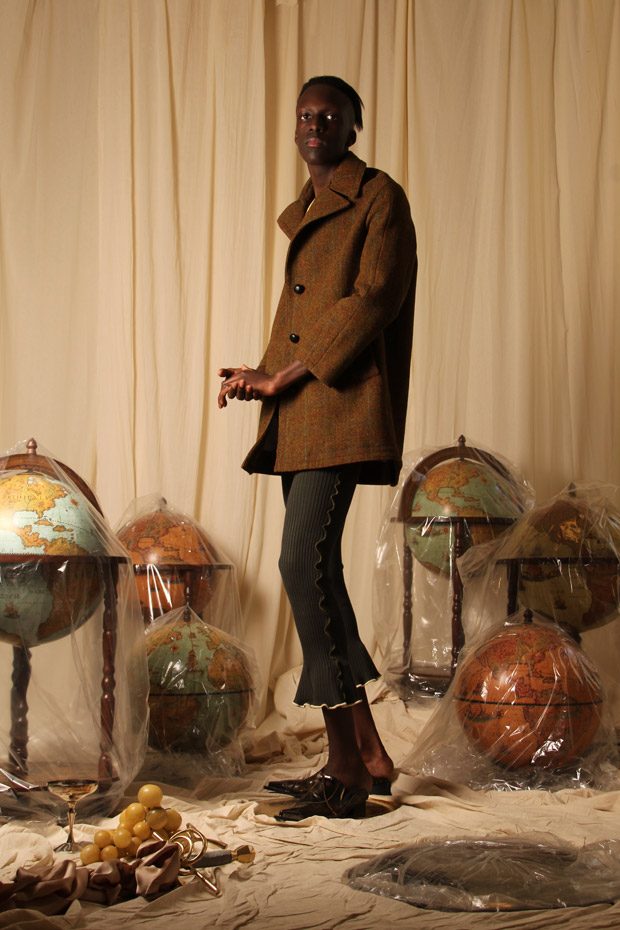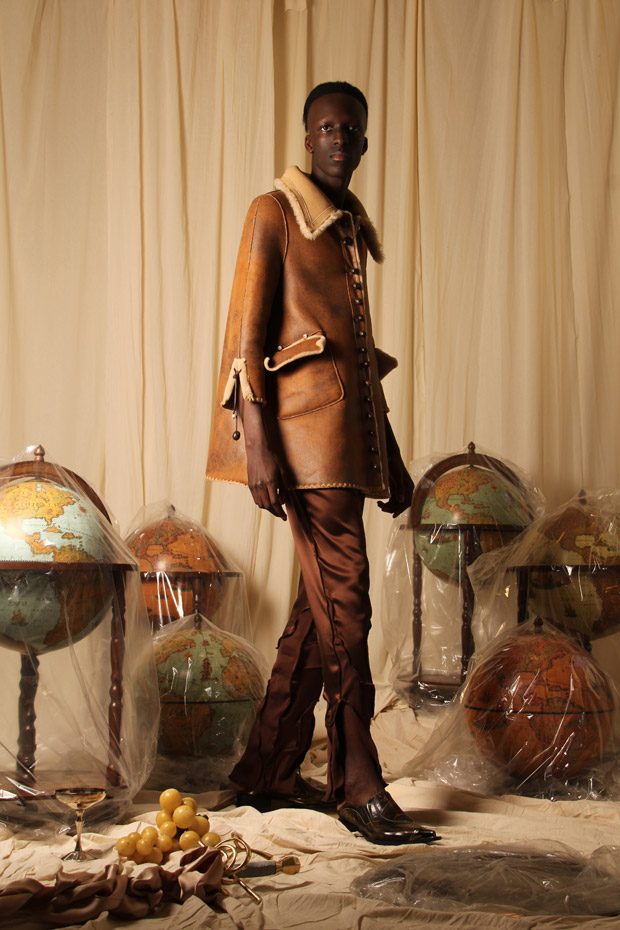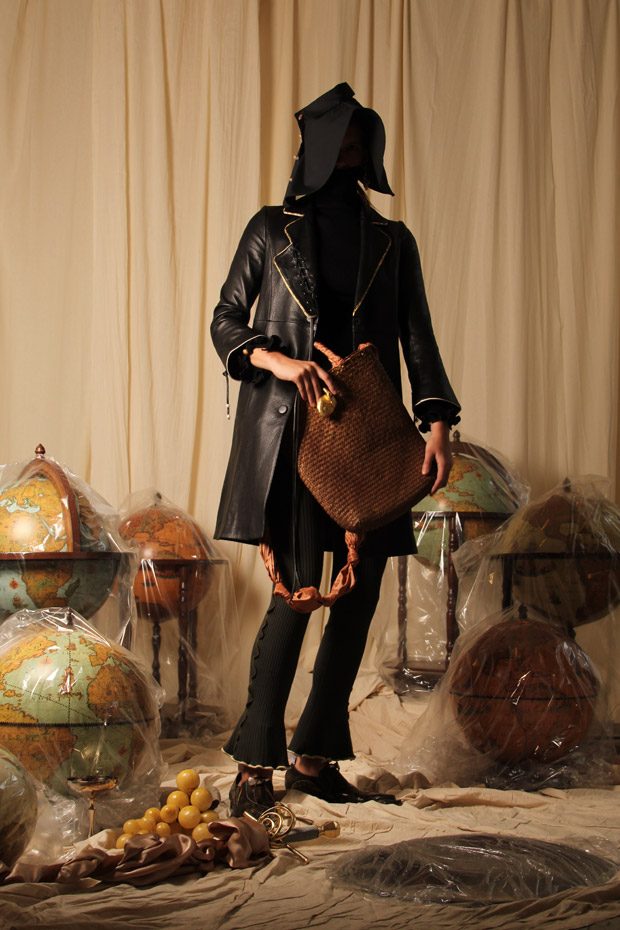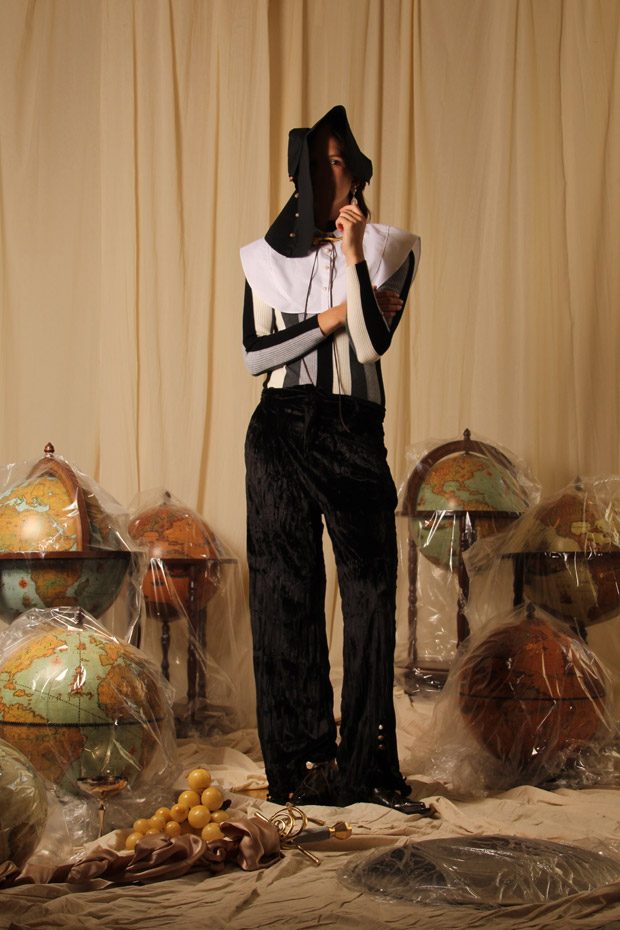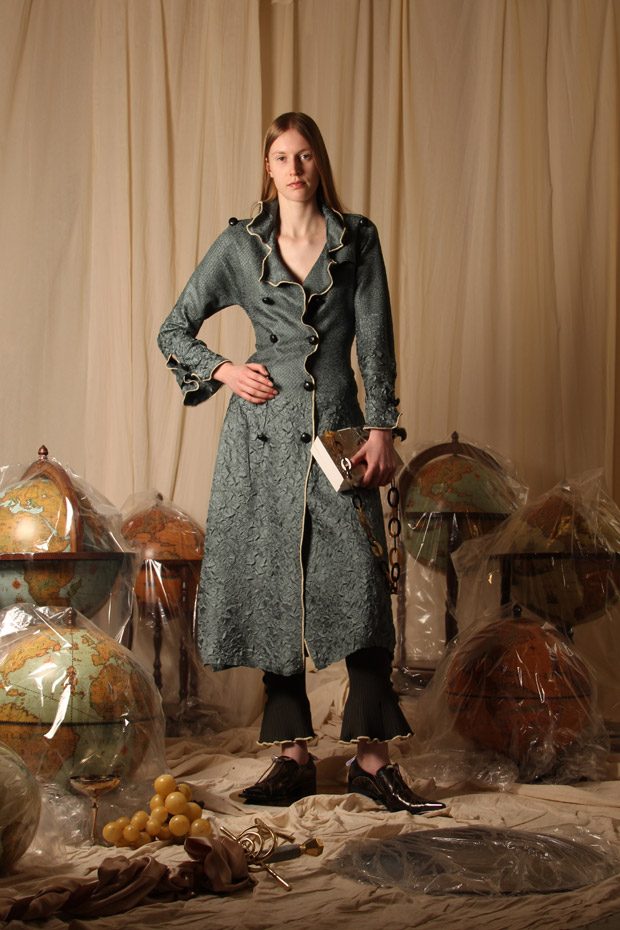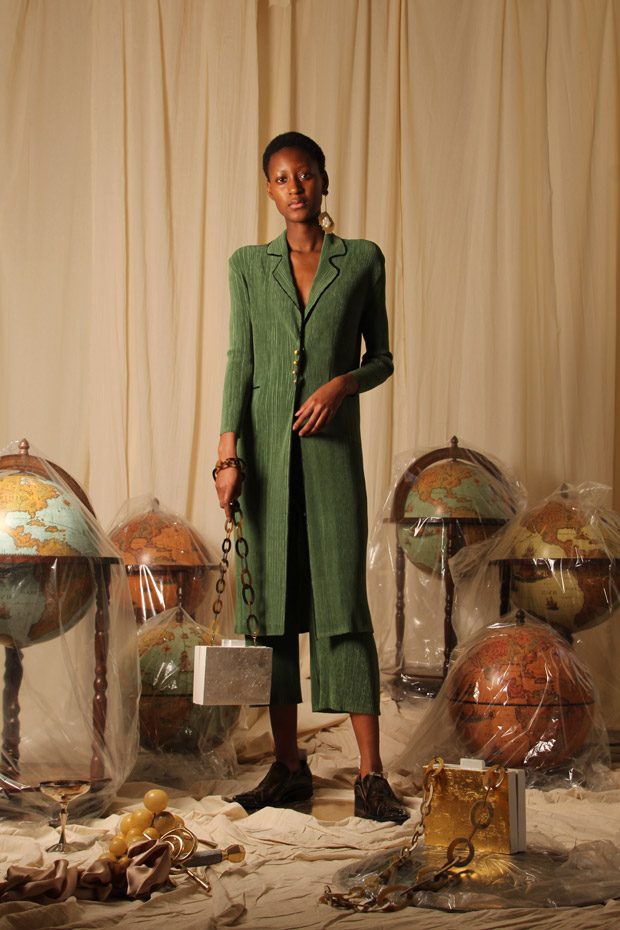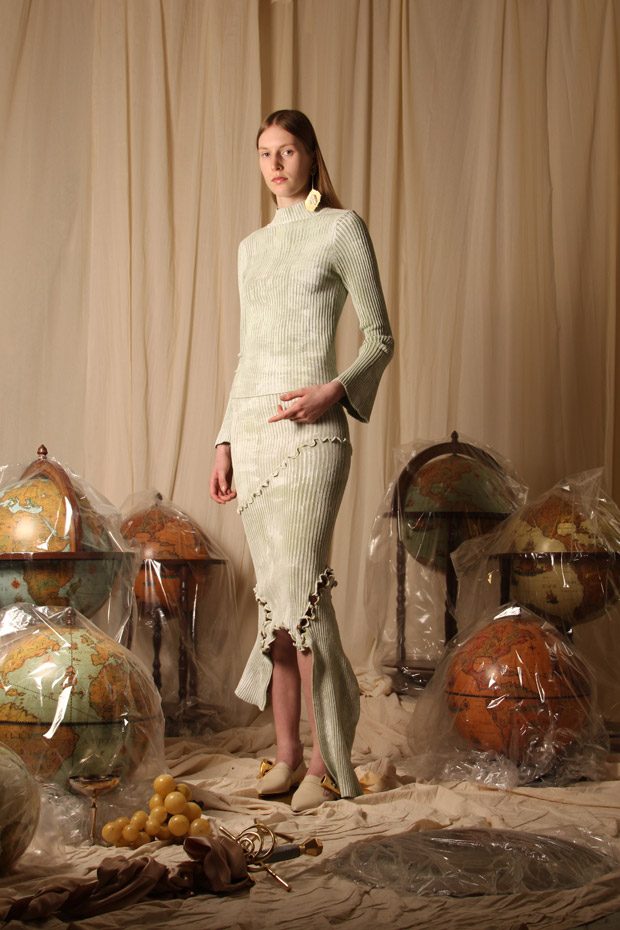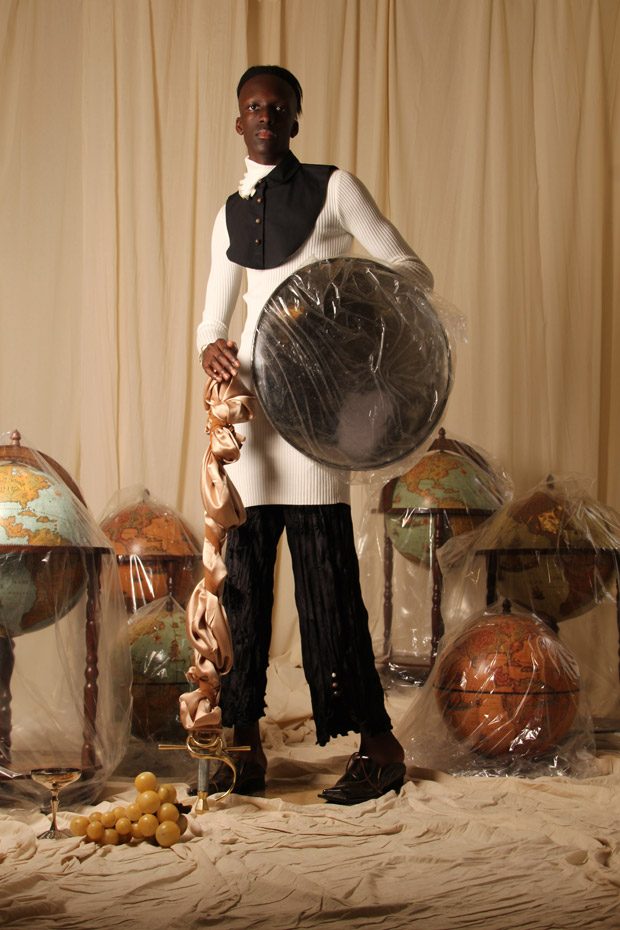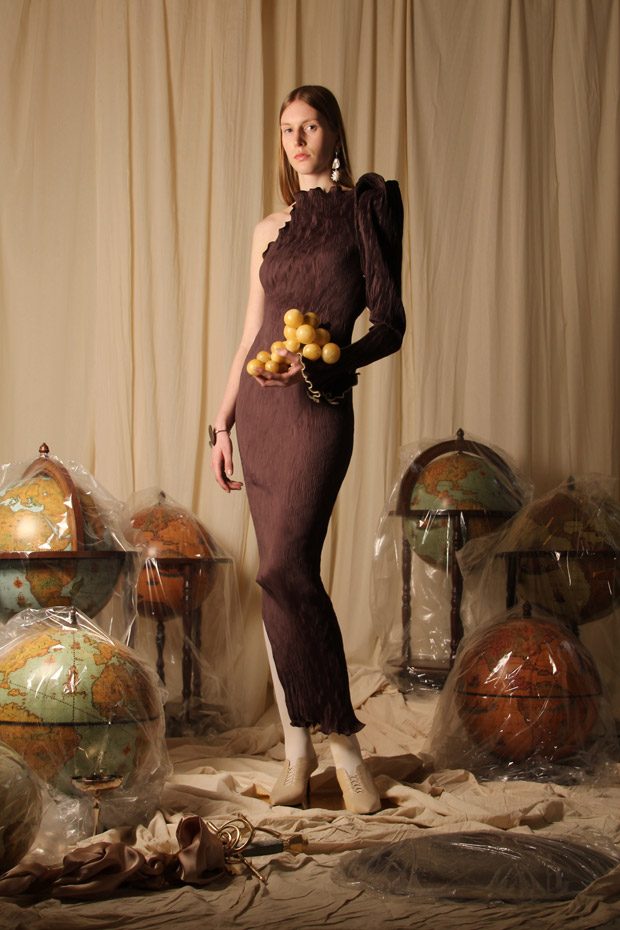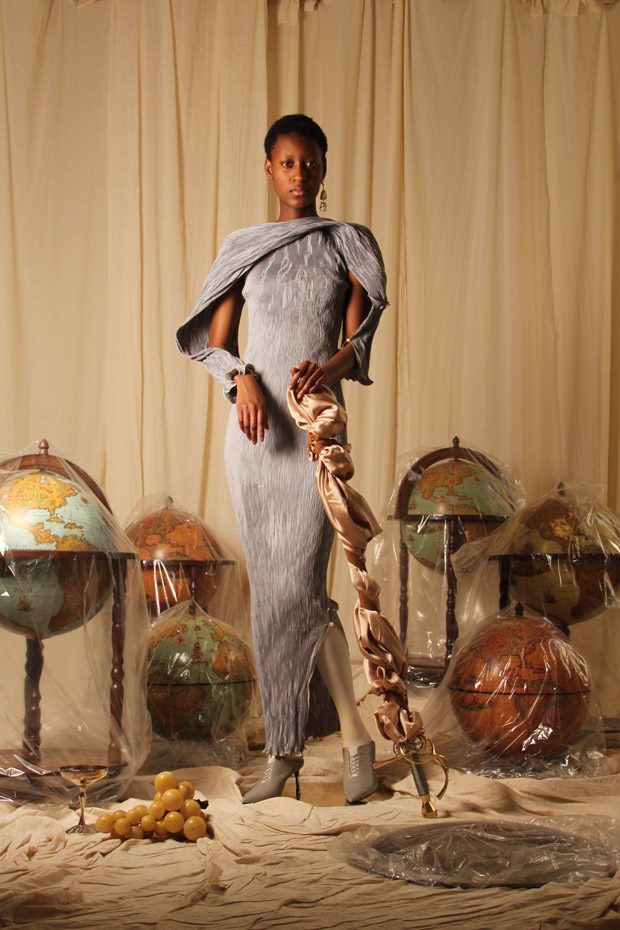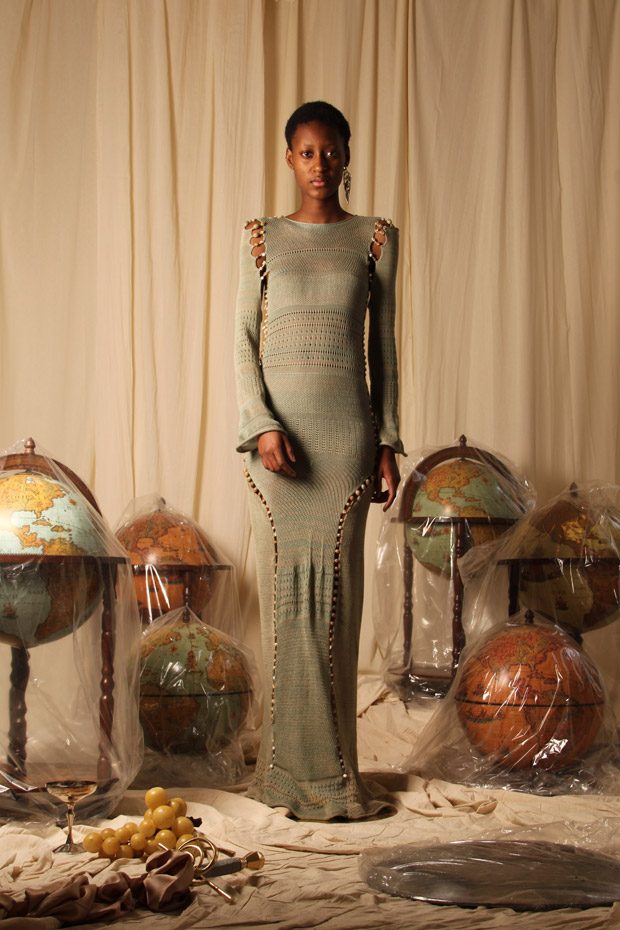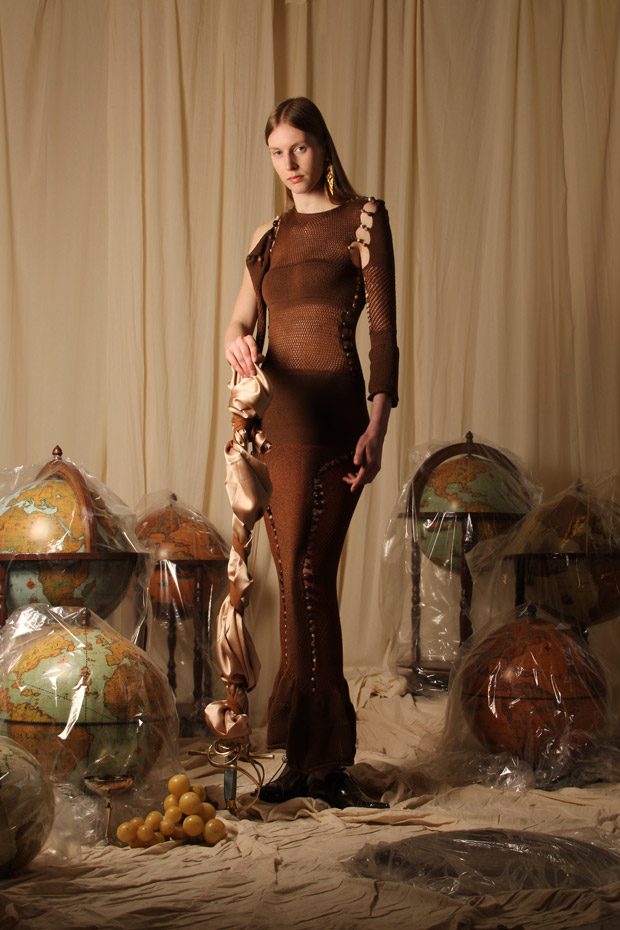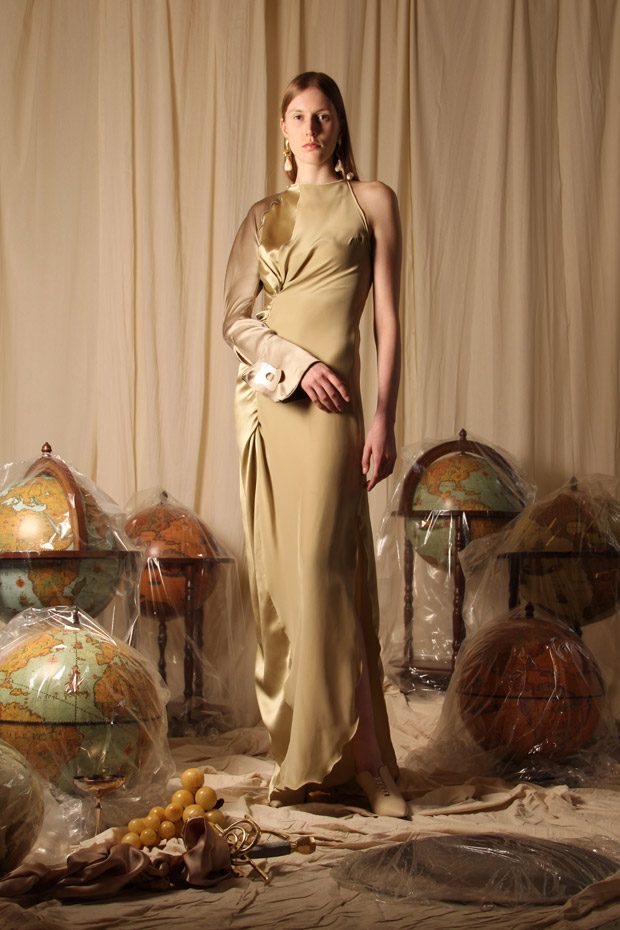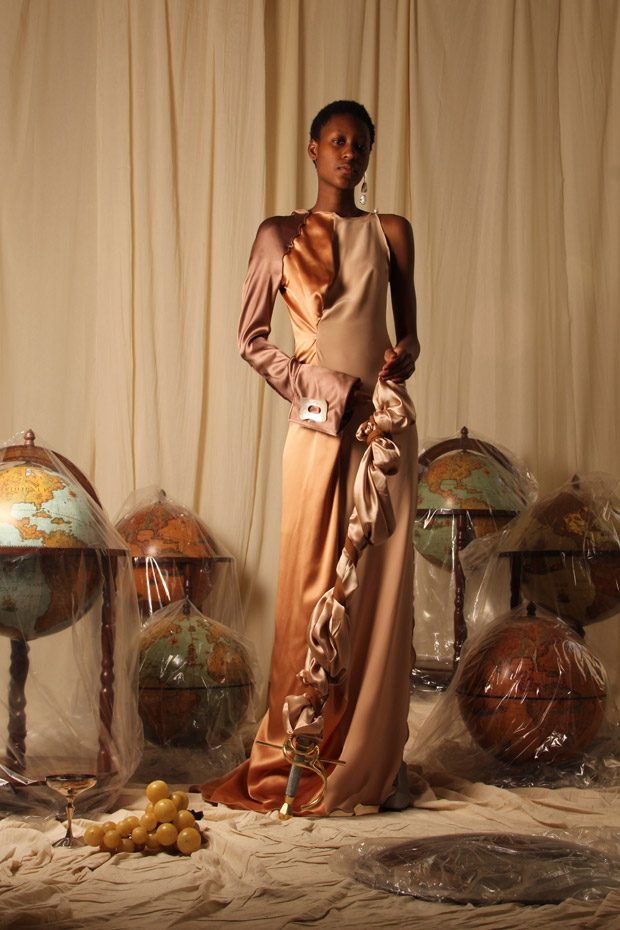 Photographer: Eva Pamfillie
Models: Ursula, Yamar, Linde at Jill Models Management. Latanya at The Movement Models
Casting Director: Mitch Macken – MM Casting
Creative Director: Peet Dullaert
We love hearing from you, connect with us on Twitter, Instagram and Facebook.