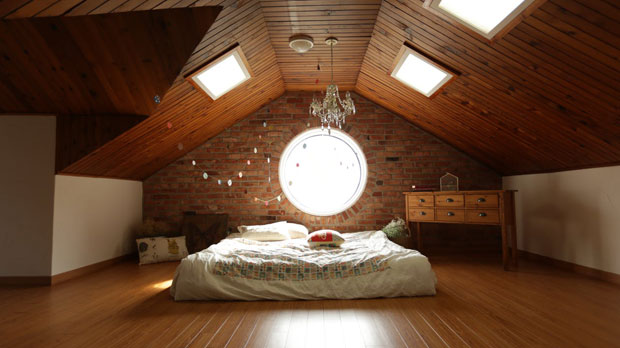 Whether a simple rose bush, or a loft extension, improving your home can add colour to your garden and value to your property. Think smart, invest wisely and you could enjoy beautiful, modern technology that stands out from the crowd and beefs up your resale valuation. Win win!
Bright and Beautiful
Visually striking, aluminium bifold doors blur the boundary between inside and outside. Slimline frames allow for a large surface area of glass, showcasing your garden to full effect and providing the 'Wow! factor to potential buyers. Advanced design ensures a secure, child-friendly way to open up space at the rear of your property, along with improving natural light levels and thermal efficiency, in comparison to UPVC doors.
Read more after the jump:
Aluminium bi-fold doors are classy additions to your home; they increase its appeal, whilst adding serious resale value. Whilst traditional home improvements of adding a kitchen may not recoup your outlay, this modern alternative can, according to HuffPost (2015) add as much as £25,000 to the value of the property. Add in complimentary lighting and garden furniture, sit back and enjoy serious garden pizazz, with a guaranteed resale payout.
One + One = Profit
Take one bedroom, add an en-suite bathroom and hey presto, say hello! to an increase in your property valuation. A godsend at minimizing household traffic, they also enhance the perception of space in the bedroom areas. Bigger is better, after all. The optimal placement is adjacent to the master bedroom and with a little creativity, you could clean up when selling the property. Styling should be functional and it is best to keep decor neutral, i.e. ivory or white, in order to attract buyers. So, no gold taps or pink tiling; keep it plain and simple for maximum moolah.
Moving On Up
A loft space conversion offers a lucrative financial return, along with additional bedroom capacity; therefore, it is easy to see why this option has become a modern-day home improvement favourite.
Whilst the outlay is higher than an en-suite bathroom, so is the profit upon resale.
In 2014, Nationwide Building Society claimed that a loft conversion can, on average, increase the value of your property by up to 21%. Keep in mind that building regulation compliance is a legal necessity and planning permission may also be needed. This is a small but important inconvenience. Your patience and expenditure will be handsomely rewarded when the 'For Sale' board goes up outside the property.
Spick and Span
Ok, nothing in the budget for beautiful folding doors, sparkling bathrooms and lofty ideas? Not to worry, here is where a little elbow grease can increase your profit. Whether a fresh coat of paint, cleaning the windows, polishing the floor or giving the house a hardcore declutter, they all help to bolster that all-important resale valuation. Lavishing a little attention on your abode shows potential buyers that your home has been well-maintained and proves that not all home improvements are expensive.