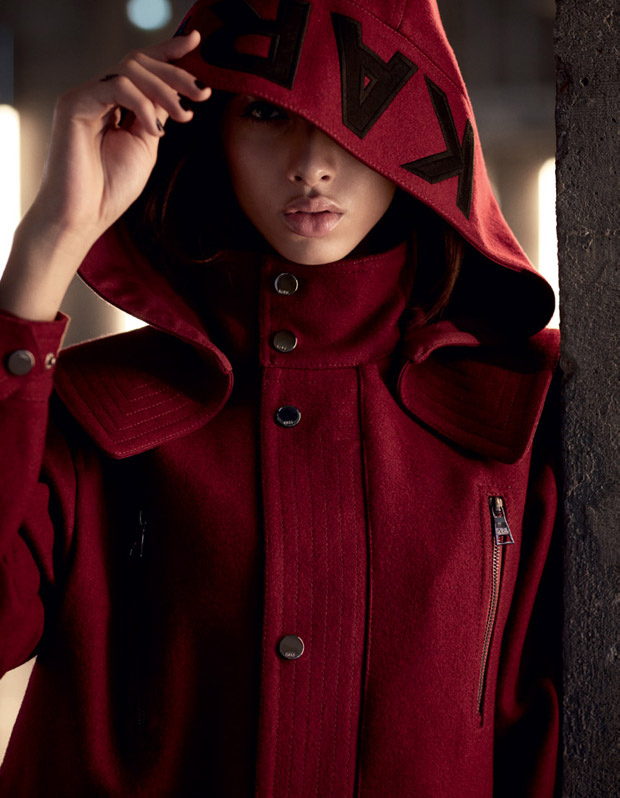 In his Autumn/Winter 2018/19 collection, the iconic designer took his inspiration from one of his biggest passions, architecture. Karl Lagerfeld has always been interested in diverse architecture styles, ranging from Art deco- inspired influences to modern icons. If you observe the pieces of this compelling collection clearly, those inspirations clearly shine through, for instance in the use of minimalistic lines, feminine curves, textured fabrics and futuristic finishes. Even though the unique, edgy style we know from previous collections is also clearly visible in this line. Being significant for this collections' creations is their athleisure style and of course the renowned KARL LAGERFELD branding. That logo appears on numerous bags of his creations in form of his first name, but also several sweater sleeves contain KARL LAGERFELD. Thus, the whole collection can be seen as an ode to celebrate the iconic designers' legendary work.
Continue bellow to read full review by our Berlin Contributor SUSSAN ZECK: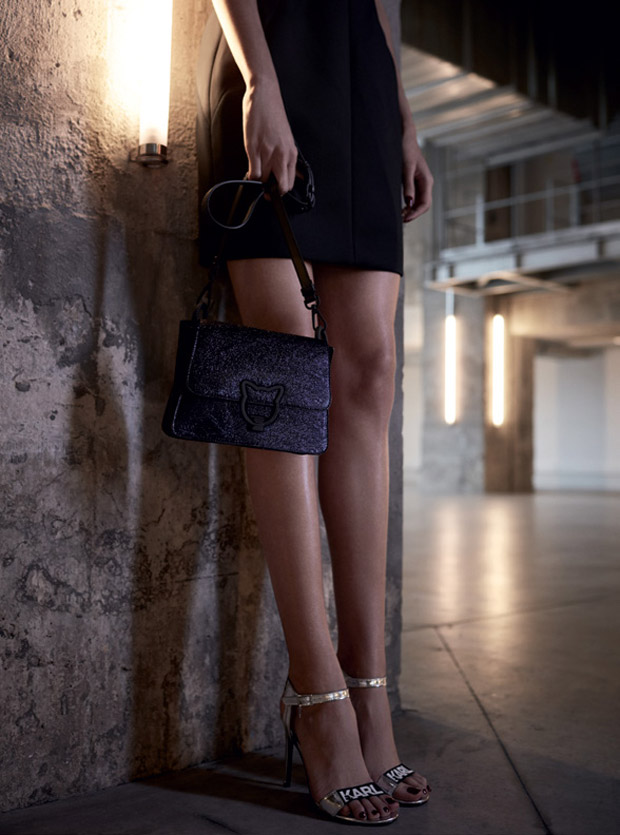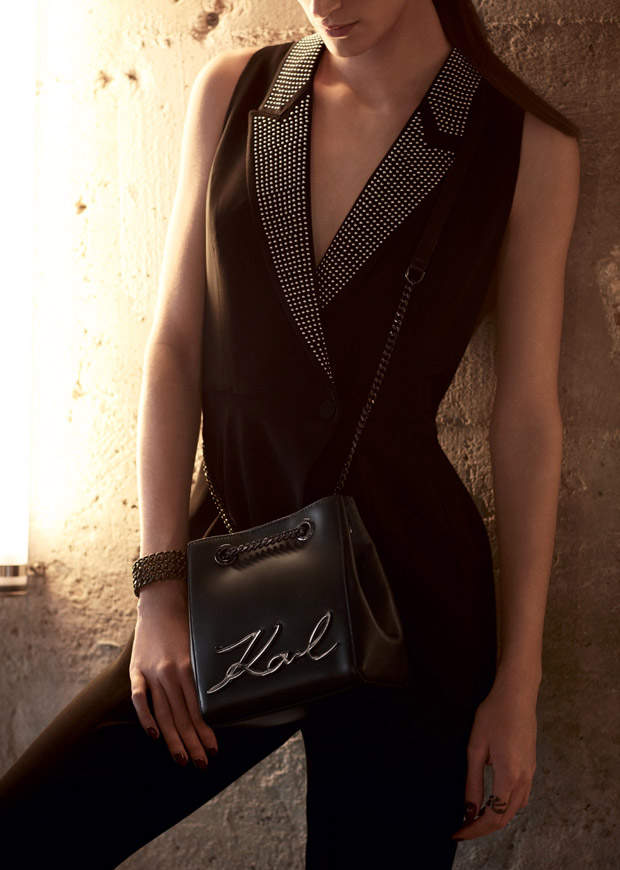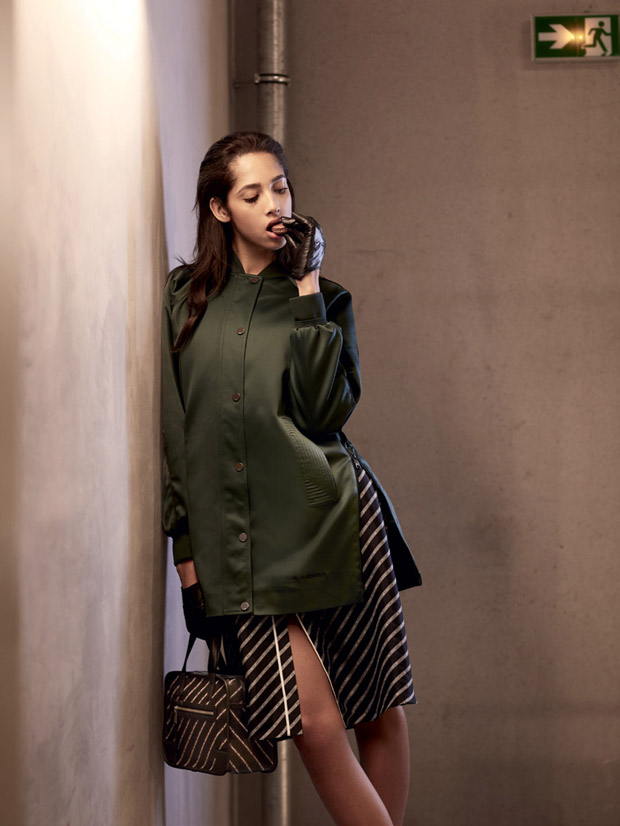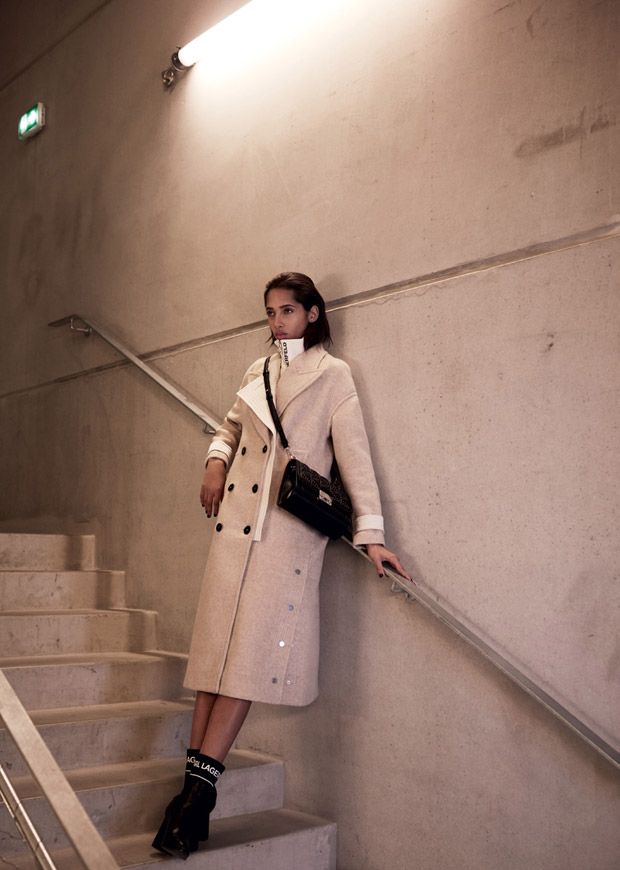 KARL IN SPACE
As you might assume by this title, this collection contains a plenty of pieces that show the star designer planet- hopping in a spaceship or dressed as an astronaut. It is the perfect collection for those that dare to wear unique fashion that sets a statement. Furthermore this collection is inspired by celestial motifs, which appear on bouclé fabrics and with silky finishes. Simply striking!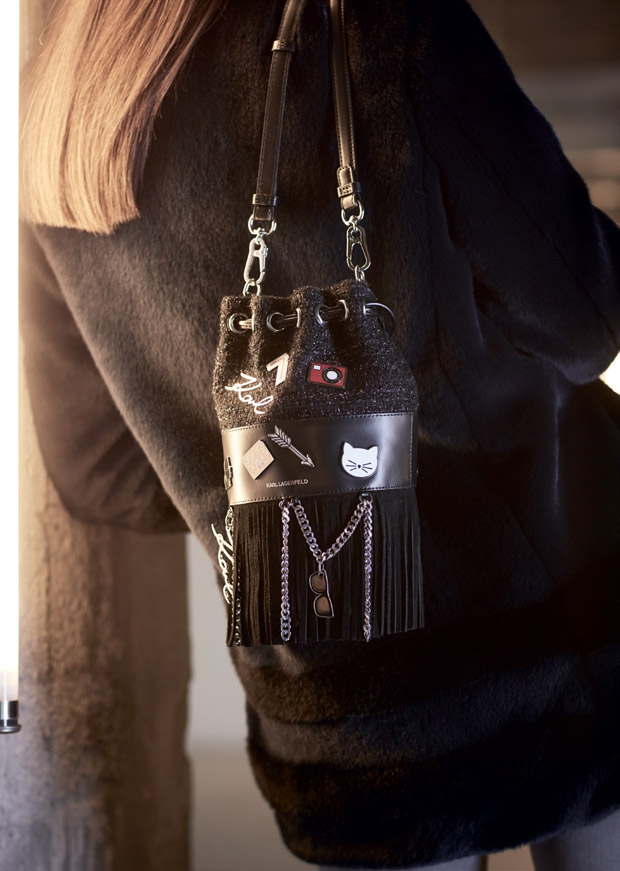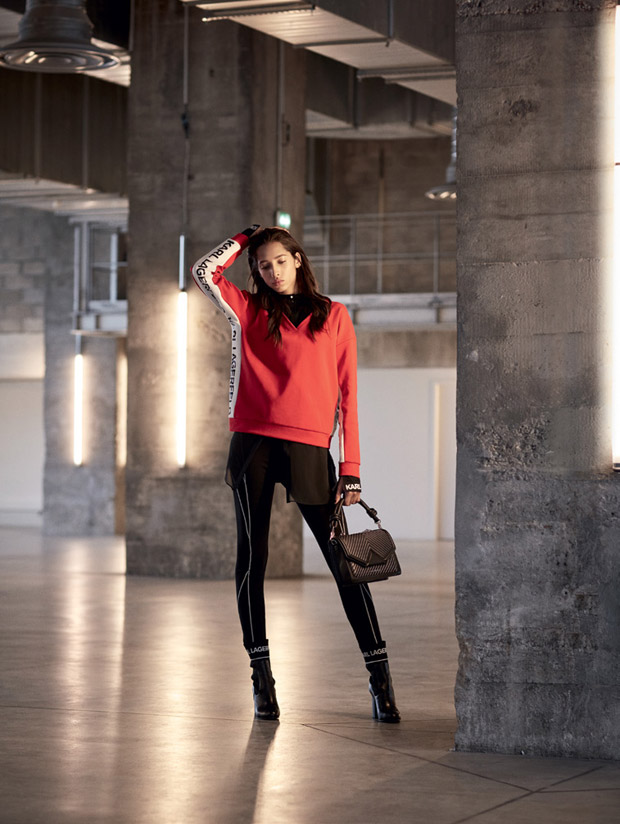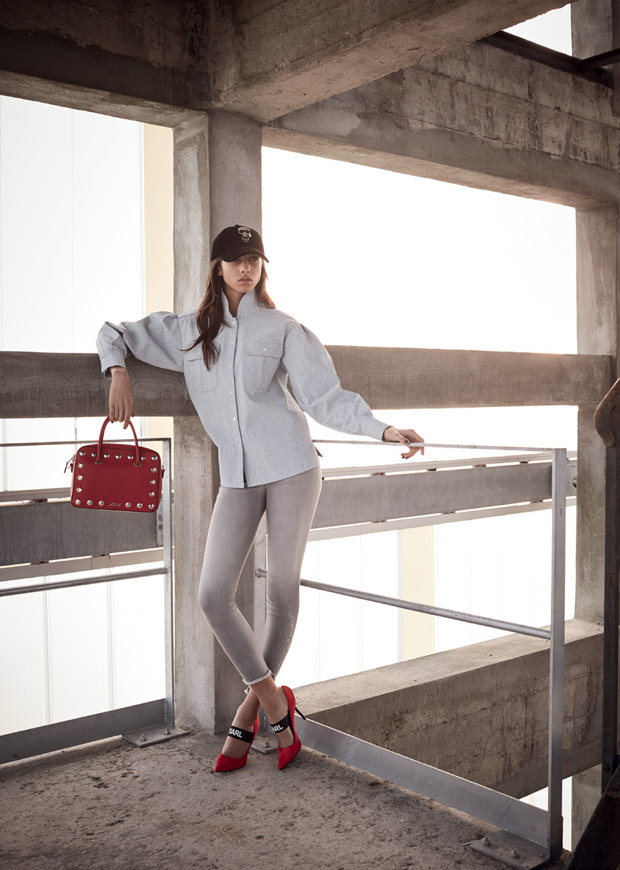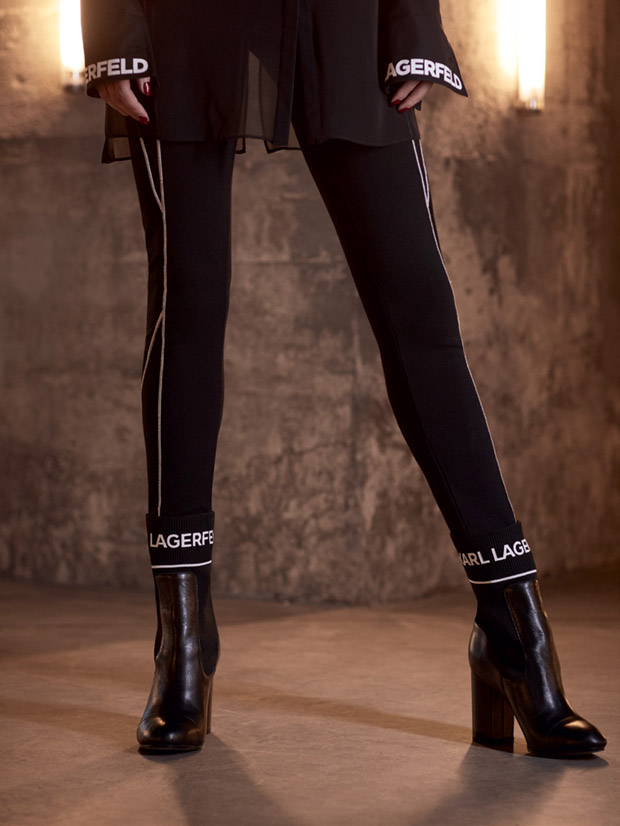 KARL IKONIC
The KARL IKONIC collection can be seen as an ode to celebrate the star designer. The Fall/ Winter 2018/19 collection is characterized by innovative, playful graphics of Karl and his favourite feline Choupette. The legendary designer is depicted in his signature style: with sunglasses, fingerless gloves and his favourite tuxedo blazer. Completely charming!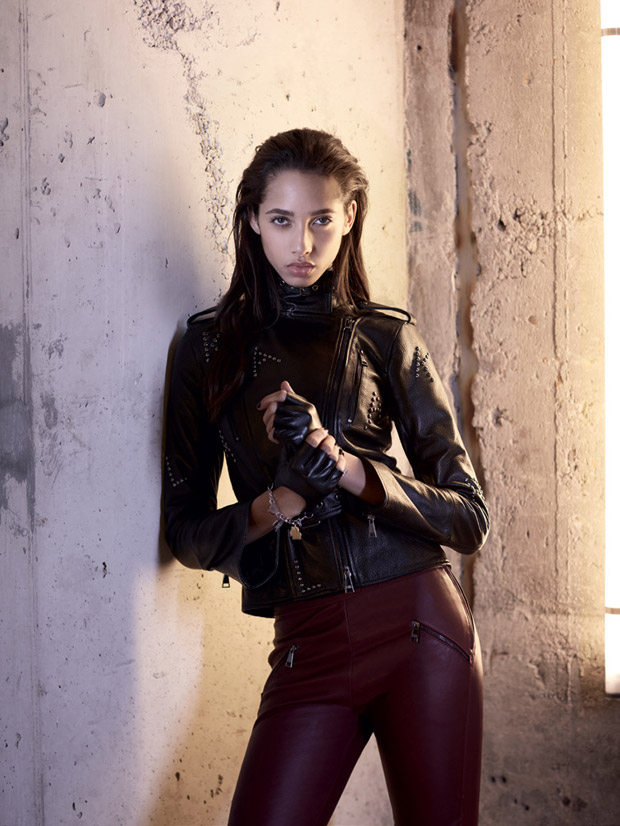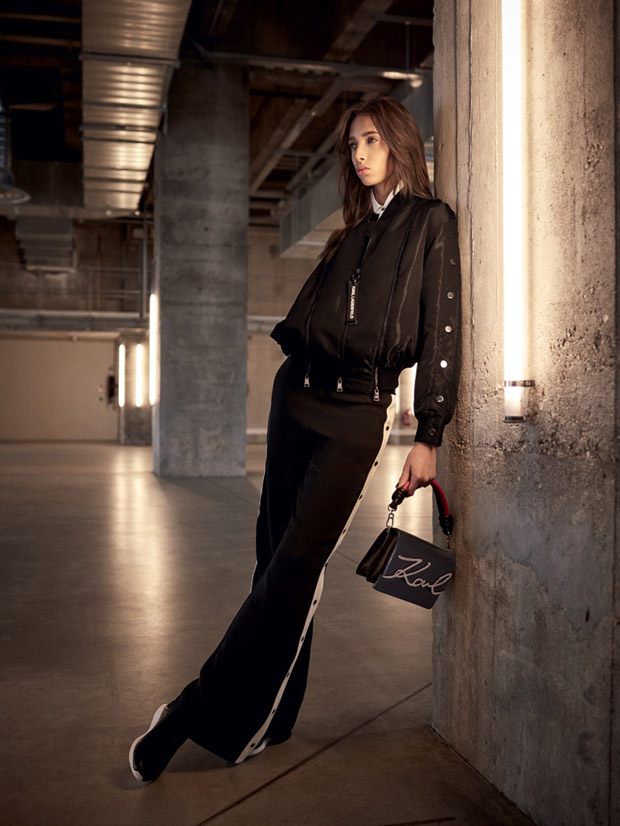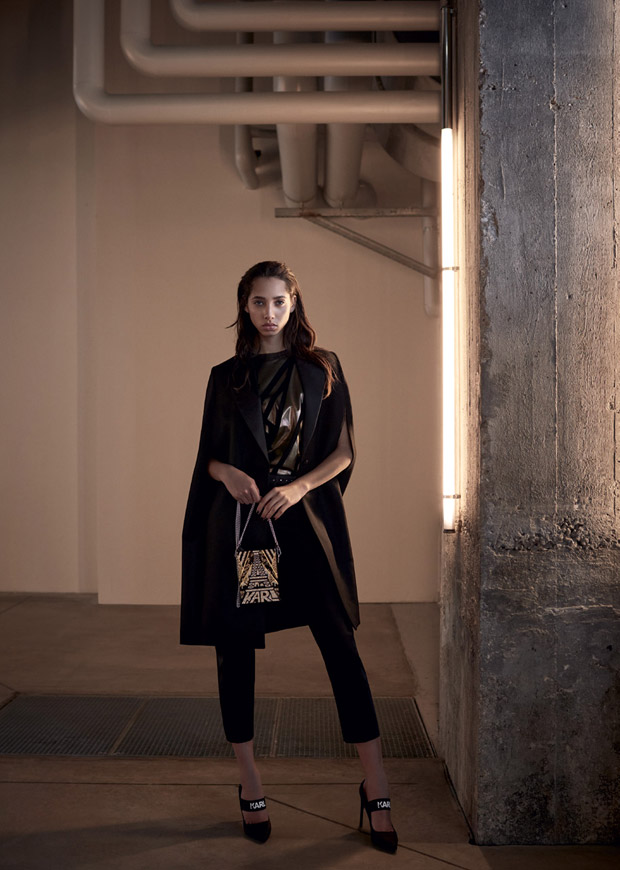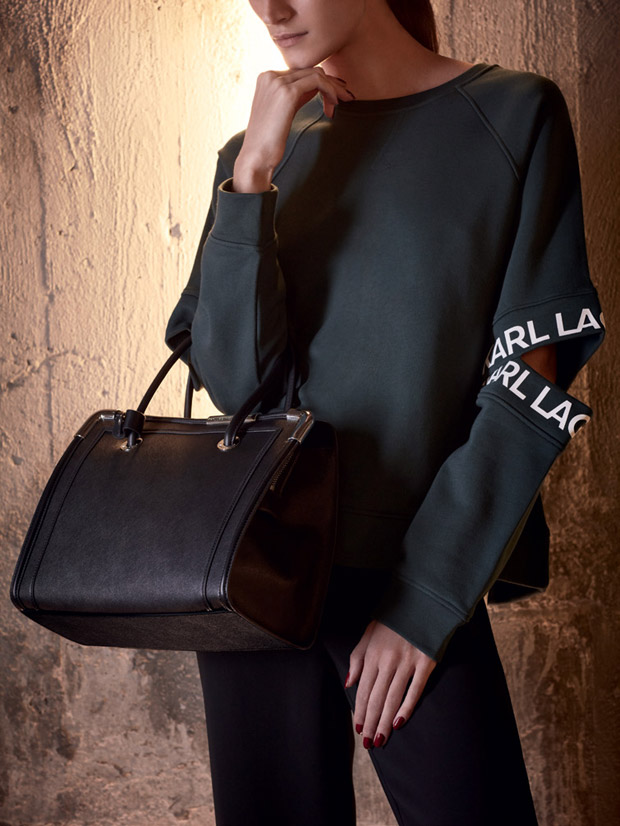 READY TO WEAR
His Fall/ Winter 2018/19 collection is characterized by its feminine, futuristic approach. Dresses and skirts are enduringly flattering the feminine silhouette, with flared forms and voluminous sleeves. Incredibly inspiring!
Worth of mentioning is the very special detail- awareness of this collection: seaming is not only used as a functional element, but way more as an emphasized detail. Key pieces of this collection are a peplum bouclé jacket plus a matching ruffled skirt, and a matching black and white sweater and a matching panel skirt.
Furthermore this collection captivates due to its minimalistic, contemporary, angular lines. Once more, details play a central role: look at that cool biker jacket that is provided with a high collar and stud embroidery. That unique piece will make you stand out from any crowd. But also a textured wool trench coat with oversized lapels literally let our hearts beat some seconds faster.
What stays in mind is the futuristic fabric choice paired with reflective trims and the very eye- catching KARL LAGERFELD branding. It is moreover the incredibly creative mix and match of different fabrics that makes this collection so special, such as hammered silk or metallic lamé. Key silhouettes contain a timeless black jumpsuit with a studded lapel or a classy little black dress with folded fabric inserts at the decolleté.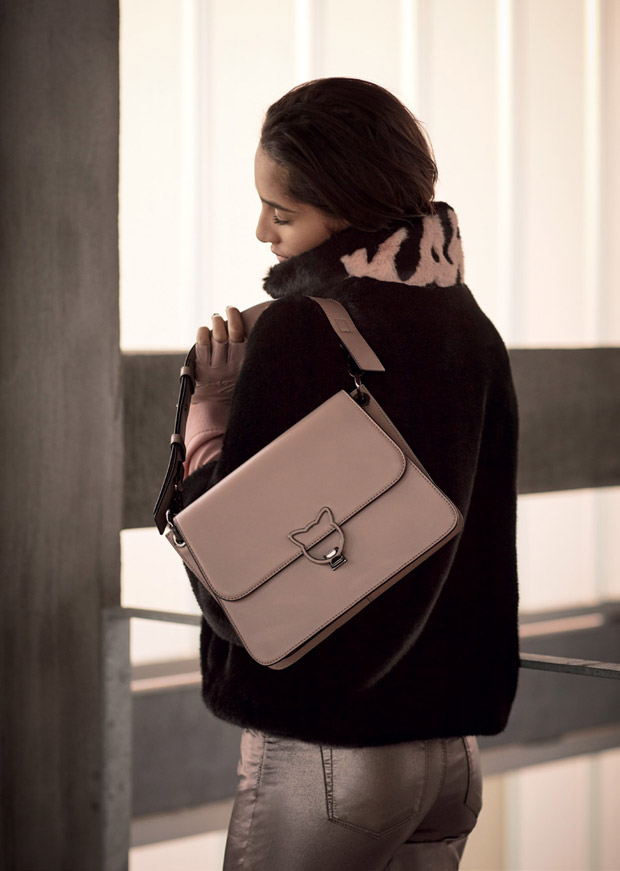 ACCESSORIES
The renowned K/ signature shoulderbag is lifted to another level: it turns up in a luxurious calf hair finish. As favourite colour choice, mainly navy, soft rosé and a mysterious rich merlot red are selected. Another new edition of the K/signature shoulderbags contains studs which underlines the rock- chic, edgy character of those pieces.
The K/ Kuilted line, that is available in black and cherry red, comprises small studs this season. Several of the K/ Klassic Pins styles have been refreshed with velvet and fringed details which makes them look even more special.
Moreover this accessories collection also contains sundry new styles, for example a shopper, a bowler bag, a weekender and small leather goods. For an edgier approach, there is also a new Saffiano leather group with angular, graphic flaps and metal tubes.
Additionally, some straps and top handles are added, which can be mixed and matched in a highly individual way. That way you can wear your bag in another style each day.
This collection certainly stands out due to their very individual approach, innovative ideas and very special detail- awareness. We will certainly keep an eye on Karl Lagerfeld and all the labels' upcoming collections.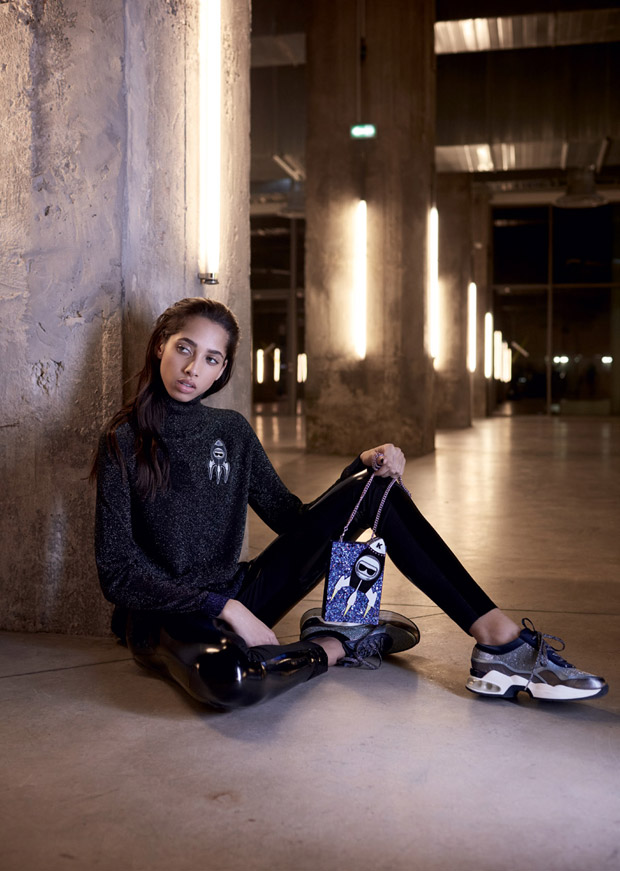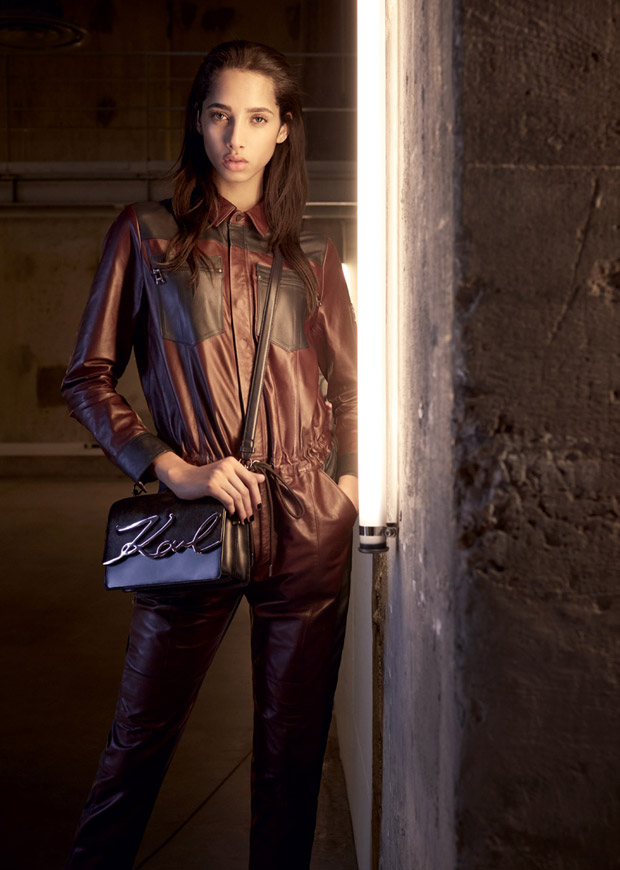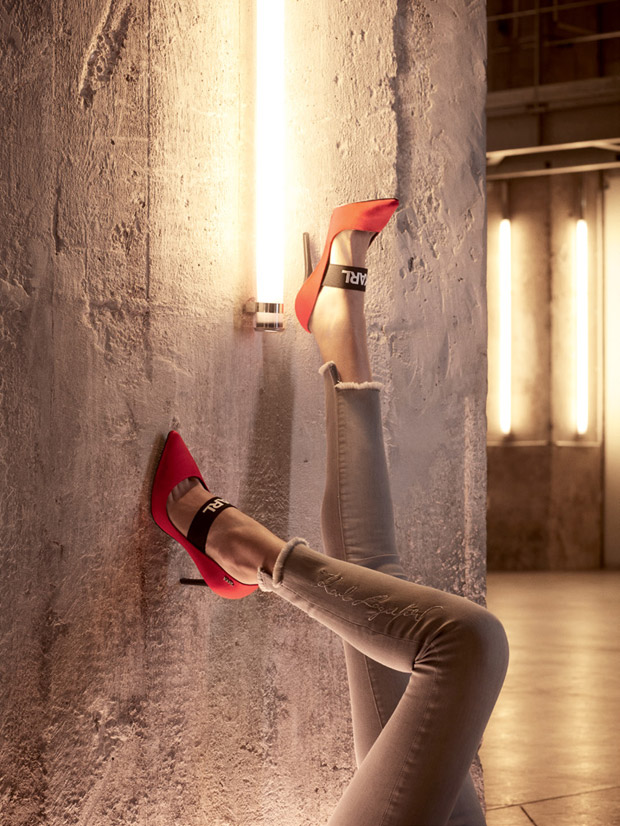 Picture Credit: Karl Lagerfeld, www.karl.com
Review by Sussan Zeck for D'SCENE Magazine