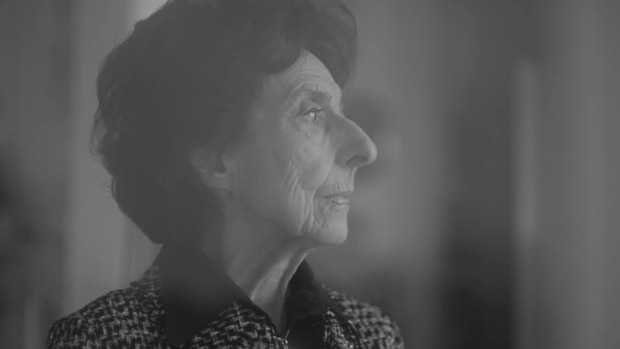 In addition to their newly launched fragrances lines named "Marc Cain Mysteriously", German traditional brand Marc Cain produced a series of video clips presenting exceptional, inspiring women. Those short portraits focus on contemporary, cosmopolitan and confident women that have a story to tell. The first portrait introduced Georgette Tsinguirides, a ballet master and choreologist.
As a short explanation for our readers: Choreology is a dance notation system that is used to write down dance moves. She even recorded the choreographies of the world- renowned choreographer John Cranko and thus created his memorial with her life work. The charming lady dedicated her life to dance. She made her first steps in that field in 1945, as a ballet dancer. In that feature, she admits: "Dancers are different people. They say once you're a dancer, always a dancer. It's something very special." Moreover she mentions dancers always show up, even with injuries. The curtain rises, and they show up. It is a passion you feel and live for, every day of your life. According to Georgette Tsinguirides, she is still living for dance, every day. Her passion and dedication to dance definitely deserve devotion.
Continue bellow to read full review by our Berlin Contributor SUSSAN ZECK:
After her, Anna von Boetticher, a German record holder in freediving, was chosen. In this film, she talks about the effects for both body and soul that diving allows her. Moreover she reveals her motivation plus speaks about the beginnings of her passion. The feature, which is mainly kept in classy black and white, shows us various of her vivid moves and dives in the depths of the ocean. Incredibly impressive. Worth of mentioning is also the fact the athlete can hold her breath for six minutes and dive 125 metres deep.
"My freediving experiences accompany me in my everyday life. They give me confidence and free my mind. It's astonishing what you can achieve if you just try," says Anna von Boetticher.
A new portrait series featuring strong, independent women that have mastered unique achievements is planned for every quarter and will be shown on Marc Cain's social media channels (Youtube, Facebook, Instagram). We will certainly keep and eye on all the portraits of more outstanding, inspiring women.
Photo Picture Credit © Marc Cain – www.marc-cain.com. Review by Sussan Zeck for D'SCENE Magazine