The perfect home isn't just about the interior design, but the outside as well. Spending time outdoors, especially in the summer, is the perfect pastime. Picture yourself lounging in the backyard, sipping on lemonade and listening to music. If there is something that every backyard needs it is outdoor furnishing and décor. Picture a backyard with nothing more than grass, dirt and rocks. The idea of sipping lemonade all of a sudden becomes less appealing knowing you have nothing comfortable to sit on. Every backyard needs décor for food purposes as well, to make the outdoor experience more enjoyable.
That being said, don't forget about ensuring your pet is happy with the backyard as well, should you have one. Last but not least, there are many family fun additions that can enrich your backyard. These outdoor remodeling ideas will be expanded on below.
Read more after the jump:

For cooking and eating purposes
Cooking and eating in your backyard is a must every summer. It's the perfect way to spend an evening after work or even a weekend afternoon. No outdoor space is complete without outdoor kitchen cabinets. From a variety of designs and colors, the cabinets can make any backyard patio look luxurious. Function, style and durability are the most important factors of an outdoor patio. After you have furnished your patio, you can research some inspiration for the perfect summer BBQ. All that is left is for you to invite your friends and family over.
For your pets
If you own a pet, particularly a dog, your backyard is a very important place. You should be able to open up the back door and let your dog out for some fresh air! In order to do so, a backyard fence is crucial for your pet. Your canine companion requires a good fence to not stray from the backyard. You do not want to end up chasing after your pet, especially as they may wind up near a highly trafficked road. Keep this from happening with a fence. You can choose anything from wood, chain link, aluminum or vinyl depending on your personal preference.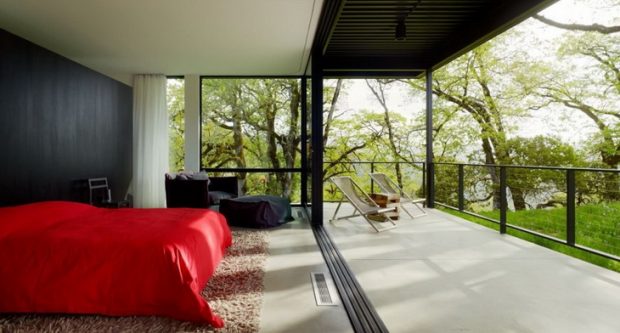 Family-fun additions
Now that your pet is safe and you have the appropriate cooking furniture, spice up the backyard with some additional fun décor. If you have kids in your family, turn your backyard into a playground.Adding some fun to your backyard will make everyone happy and make the time spent outside your house more enjoyable. Add a chalkboard wall, a zip line, a swing and even a tree house! All of these furnishings will keep everyone in the family excited and make for an afternoon well spent in your own backyard. You could even add a tent in the backyard and go camping overnight! Who says you have to drive far to experience the fun of a camping trip?
The outdoor remodeling ideas mentioned in this article will enrich your backyard experience and make spending time outside your house all the more enjoyable. These tips are great for the family and your pet, as well as for having friends over for an outdoor feast. Your staycation awaits you after you have remodeled your outdoor home space.