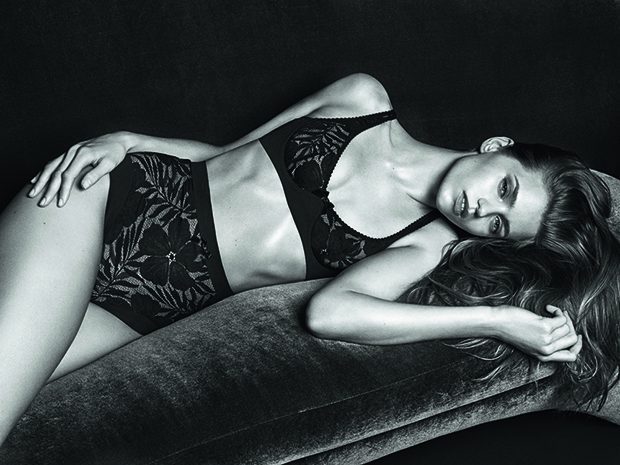 It's worth remembering that your innerwear is just as important as your outerwear; having a lingerie wardrobe is a crucial part of getting dressed, no matter the occasion. While this may sound daunting, creating your very own collection of lingerie is a perfect way to be a little adventurous and find your own personality when it comes to your undergarments. What's more, it can fill you with confidence knowing that you have sophisticated, stylish underwear on underneath your everyday clothes!
So, when it comes to choosing your lingerie, here is a DESIGN SCENE Magazine guide to point you in the right direction.
Start with basics
Whether you're starting from scratch, or adding to a growing collection of lingerie, it's crucial that you have the basics. This means investing in essential items such as t-shirt bras in black, white and nude, a bralette triangle, a strapless bra, as well as a mixture of briefs and thongs to go under various clothes. Black lingerie is a great starting point, as it's easy to match and will go underneath nearly every outfit you own. You should also remember that for every bra you own, invest in three pairs of underwear to match.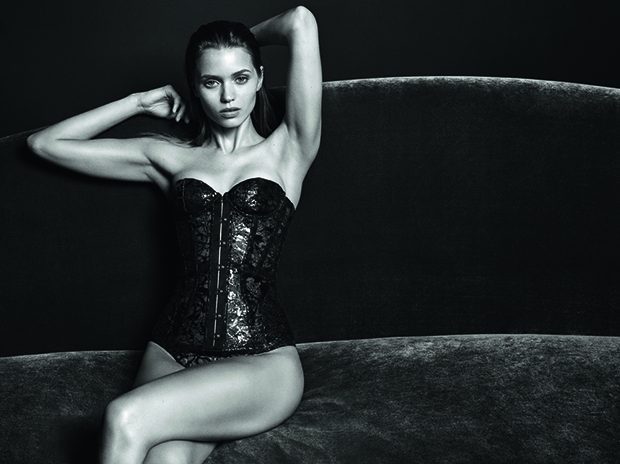 Look after your underwear
Your personal style, and perhaps even your shape, will change over time. This means you need to keep your lingerie wardrobe updated, and replace pieces as and when it is necessary. After all, bras and briefs will show wear and tear after a while, and products like body cream, perfume and natural perspiration will have an effect after a while.
Follow care instructions and remember to hand wash if your undergarments are particularly delicate.
Invest in underwear for every occasion
Sometimes, underwear just needs to be comfortable and serve its purpose. Find your perfect fit and invest in key pairs of briefs or boy shorts for when you just want a little shape and support. After all, they provide the foundation to your ensemble and feeling good in your clothes can be a crucial part of building self-confidence.
Full coverage briefs are practical and can still be stylish if needs be, with a comfortable fit. So, don't be afraid to add those somewhat mundane pieces to your wardrobe; they will come in handy. Other occasions will call for underwear that is a little more daring; whether it's for your own enjoyment or your partner's. Every lingerie wardrobe should have something for a special occasion; luxury underwear that creates a seductive and captivating look.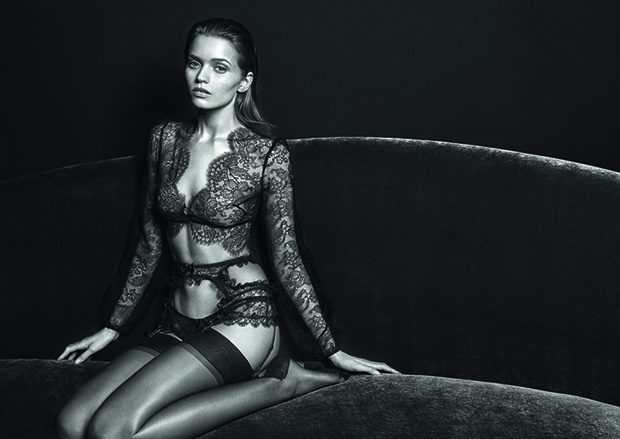 Ensuring you feel sexy and poised, look for accents like silk, lace or mesh inserts. You could even invest in different styles including French knickers or a skirted thong, making sure you have something bold to slip into when the mood takes you. It's important to have something a little cheeky in your wardrobe for when you're feeling just that. After all, getting dressed should be fun even if it's only for your own benefit, and wearing gorgeous underwear can make you feel beautiful both inside and out!
All images featuring supermodel Abbey Lee Kershaw at Next Models Los Angeles posing for the striking Agent Provocateur collection fashion shoot by the famed fashion photographer Mario Sorrenti – discover the full shoot.