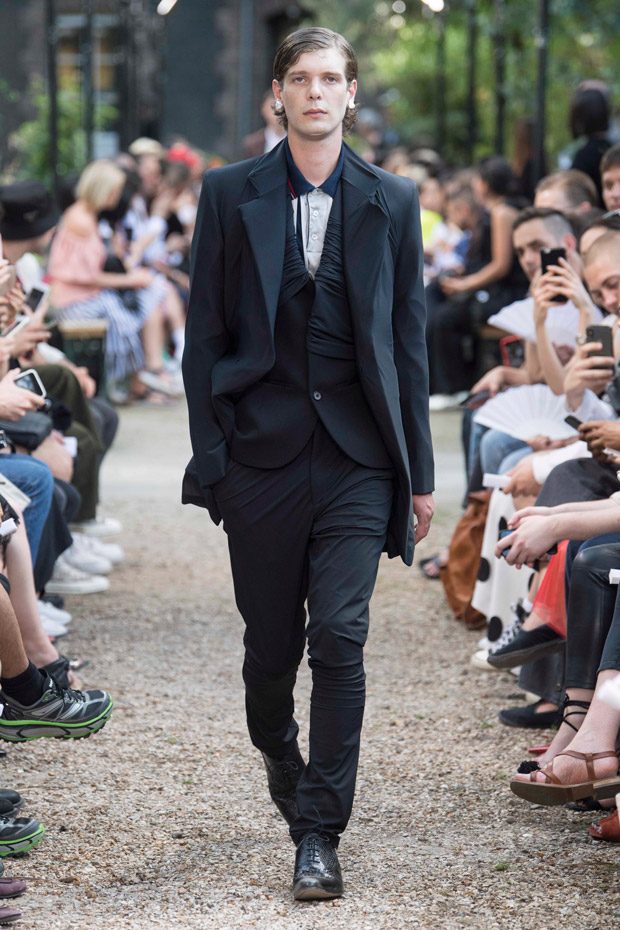 Discover Y/PROJECT's Spring Summer 2019 Collection presented on Wednesday June 20th, at la Faculté de Pharmacie de Paris, during the second day of the ongoing Paris Fashion Week. For the collection designer Glenn Martens created contrasting elements that work as an harmonious eclectic ensemble, and also introduced new silhouettes through an innovative "Christo-esque" technique of wrapping lycra and nylon around blazers, coats, hoodies, bodysuits and minidresses.
"The SS19 collection also features a new volume-creating technique with "pop out" 3D constructions found in boxy jean jackets and pants as well as a new handmade "spider web" textile colorblock-layered over studs.
"Christo-esque" tapered pastel suits with transparent inner sleeves and leg details, trademark hot pants that go even more extreme – also reflected into the men's mismatched pattern jeans, and bi-material paisley panelled summer shirts.Gold and silver oversize "Calder-like" earrings, heavy chains abstract neckpieces, flower print and braided transparent plastic belts, echoing the runway surroundings."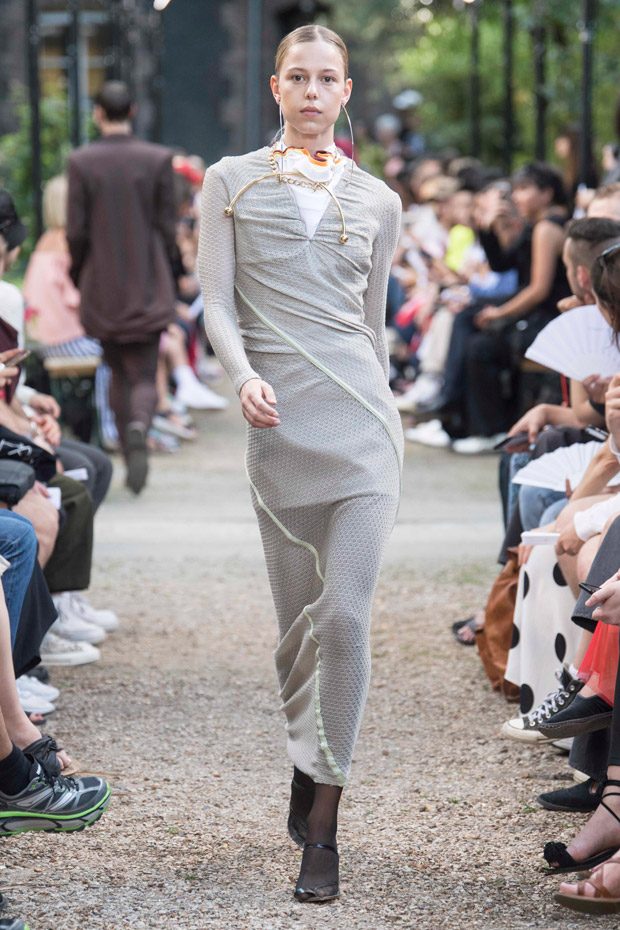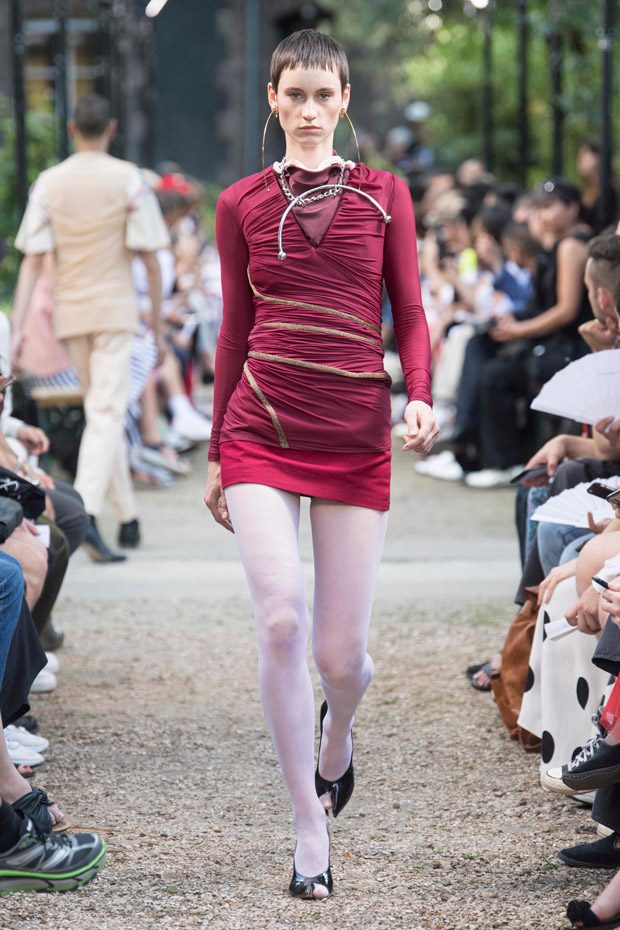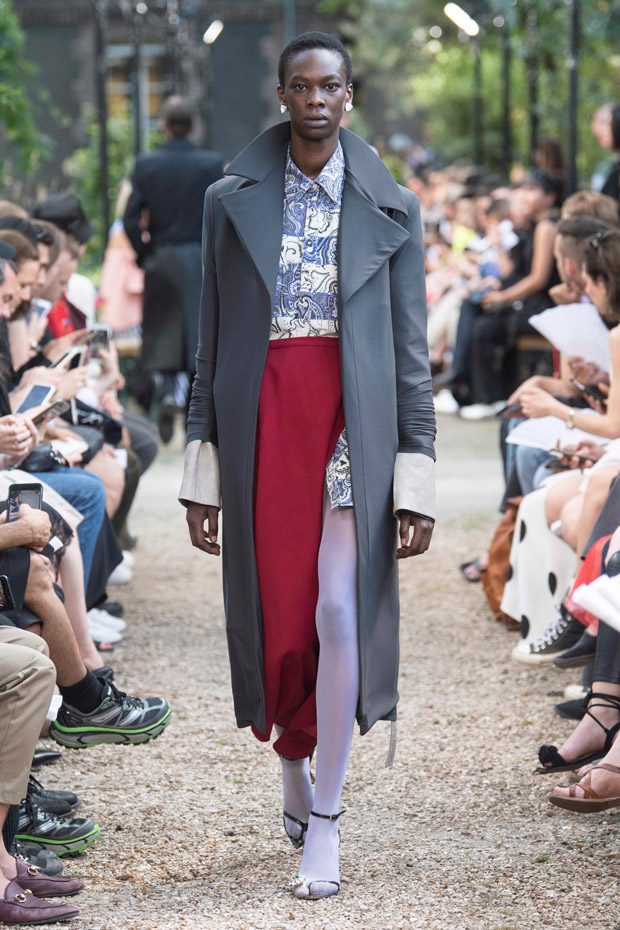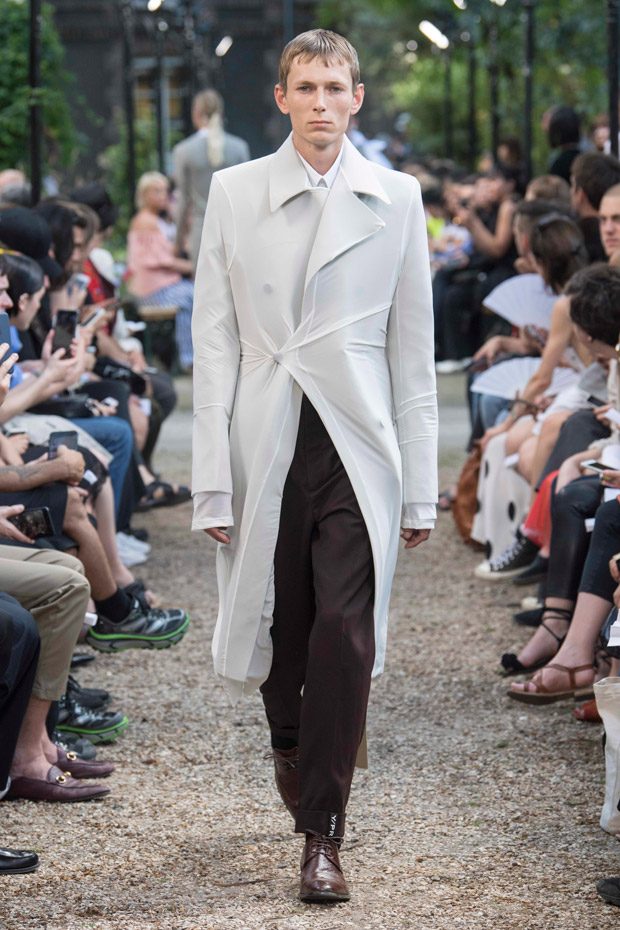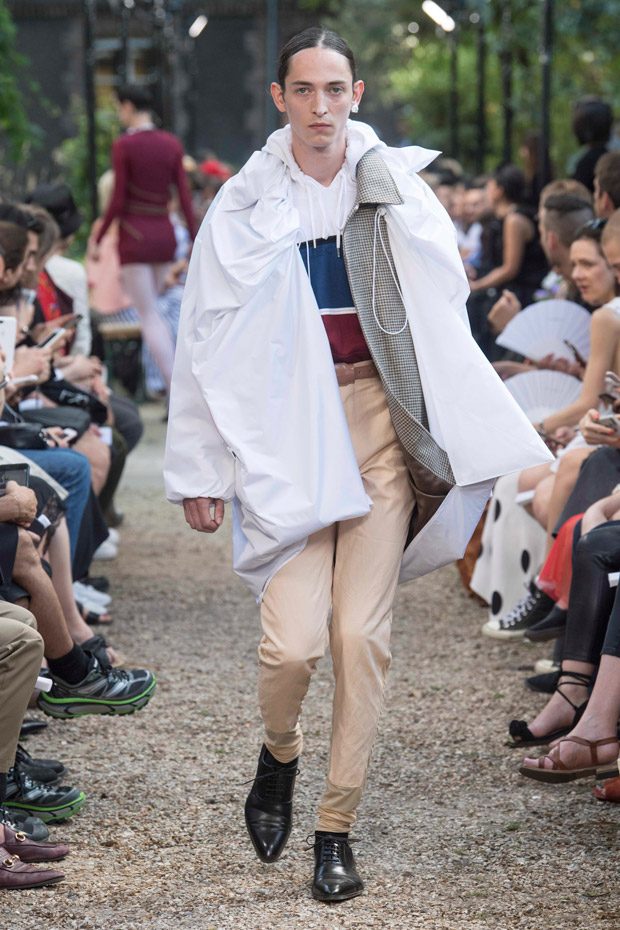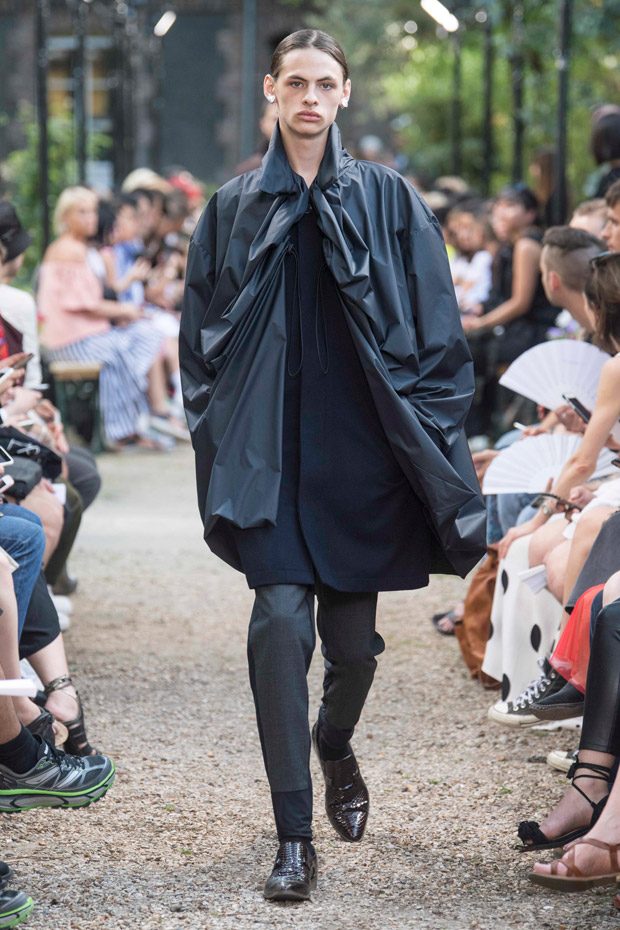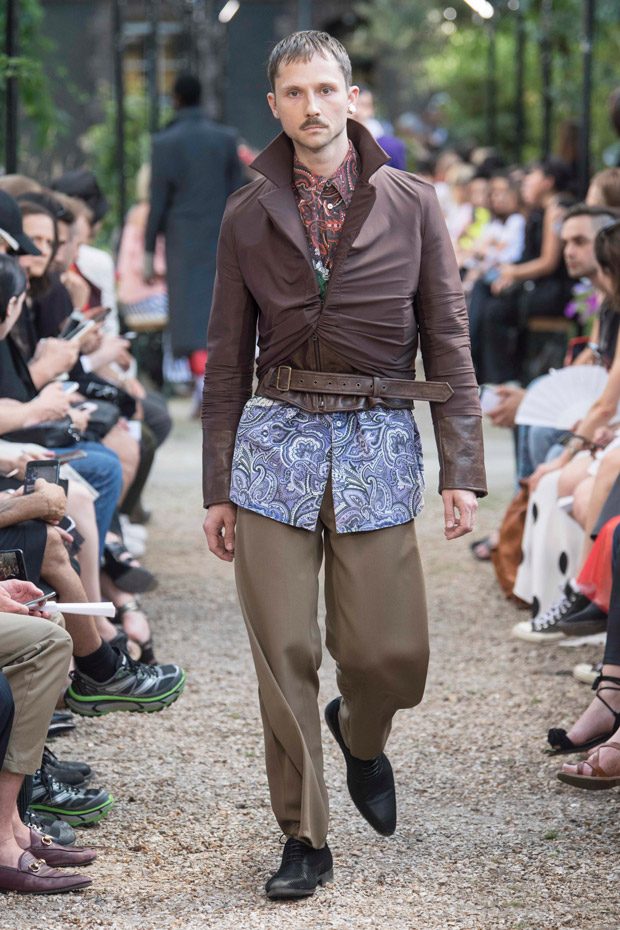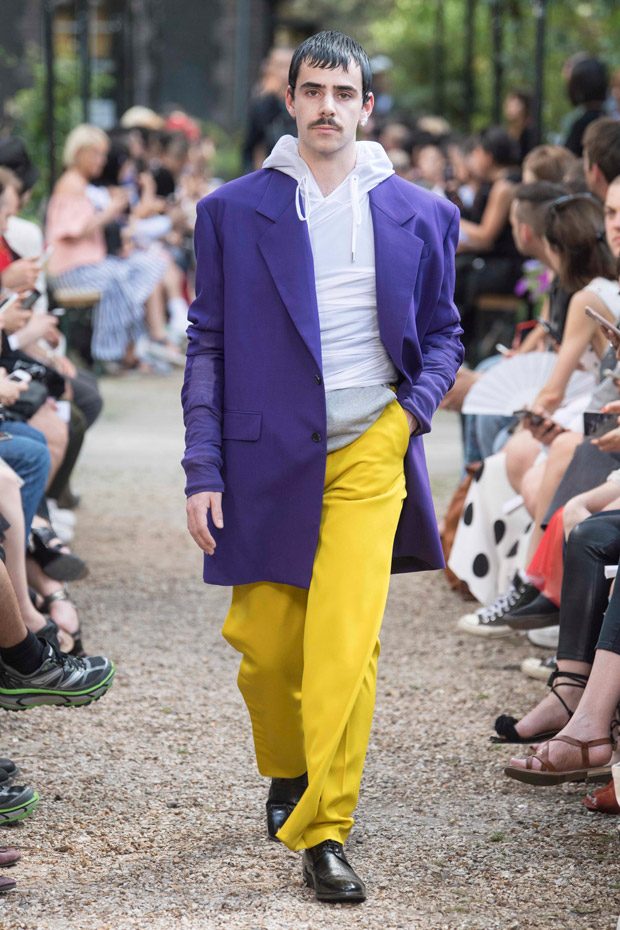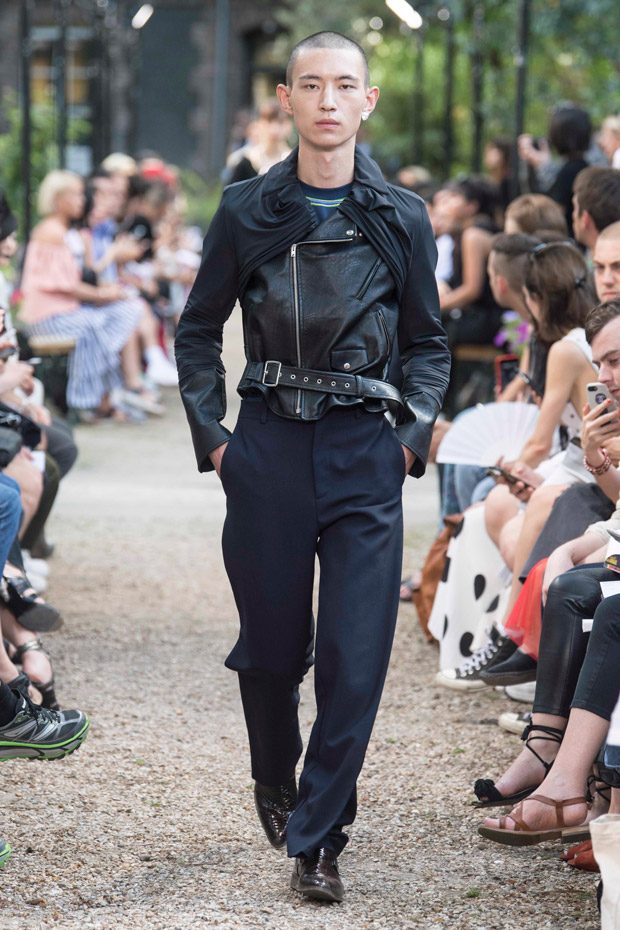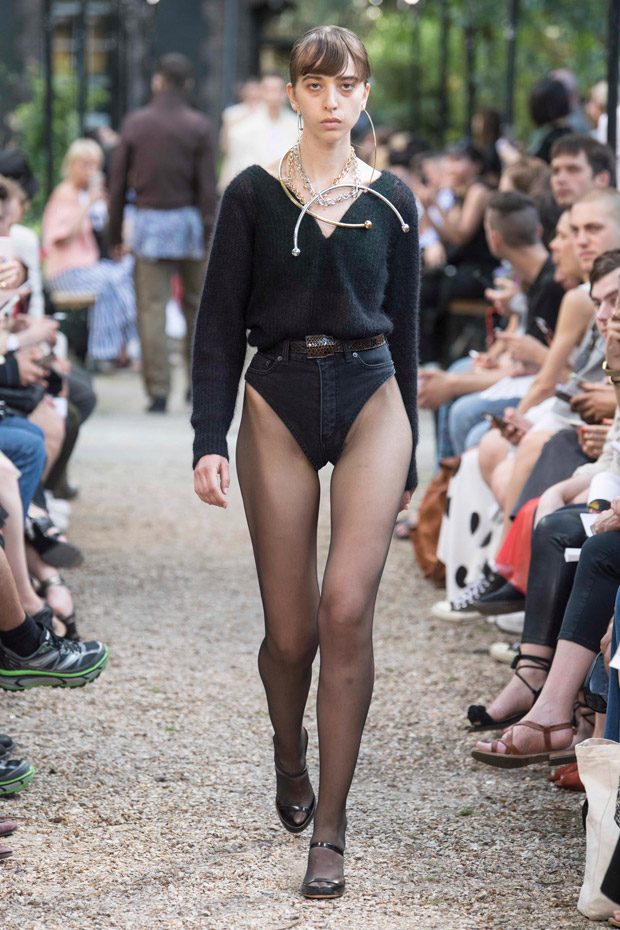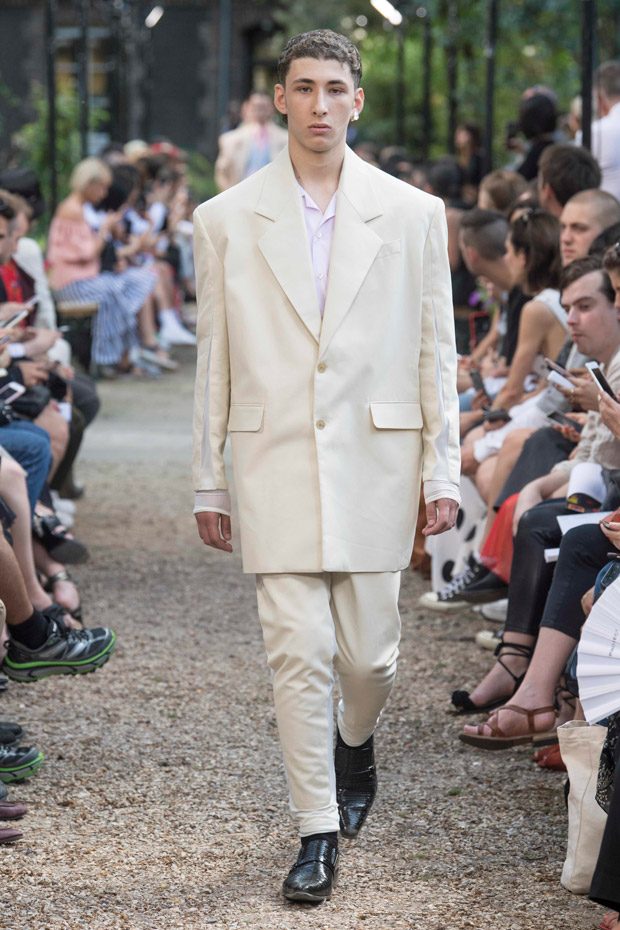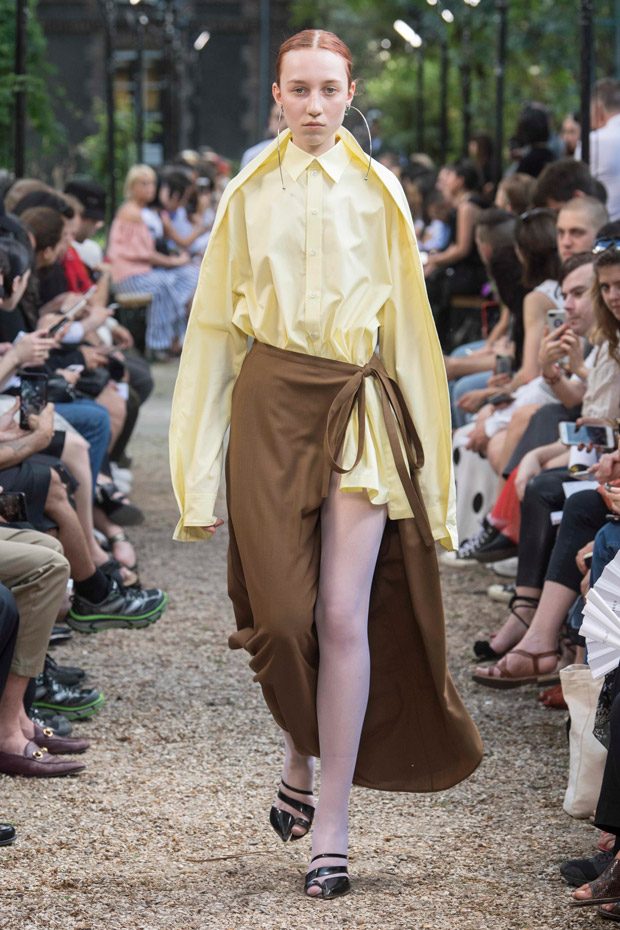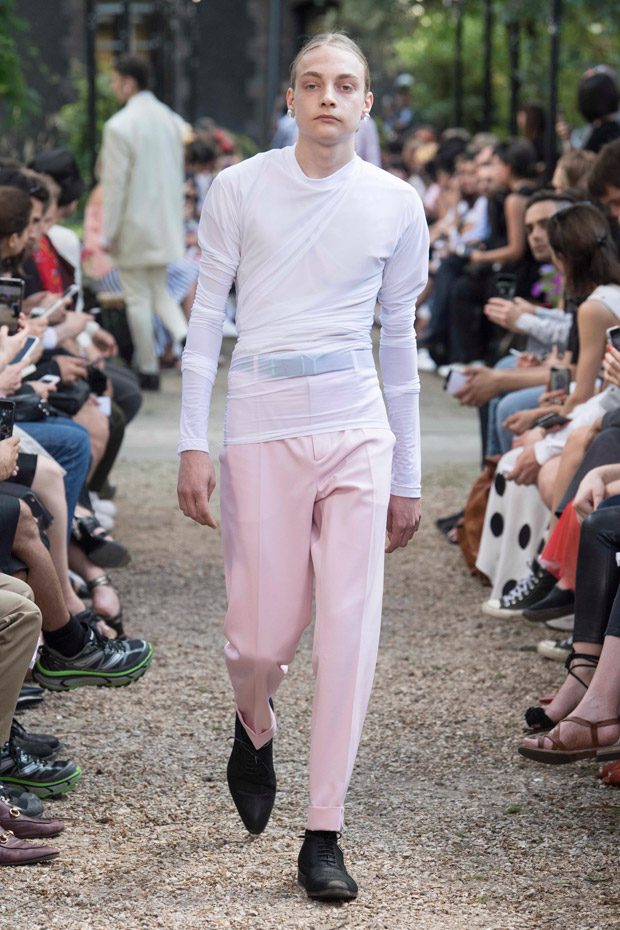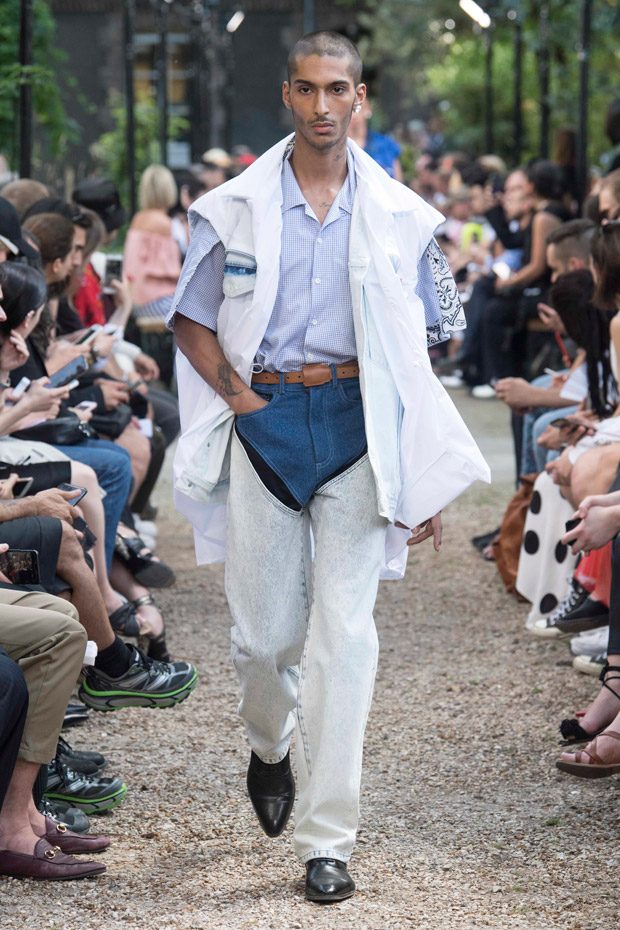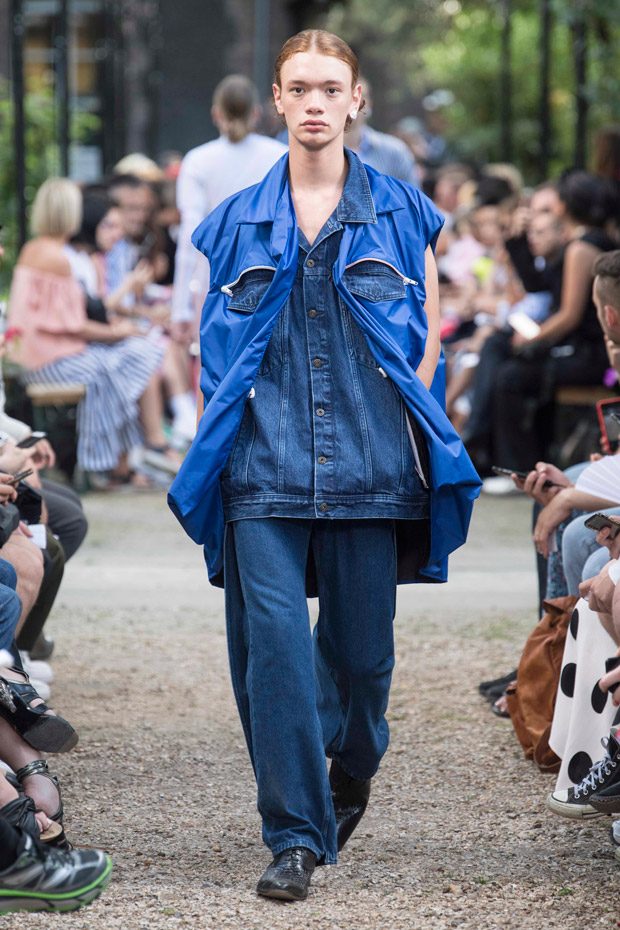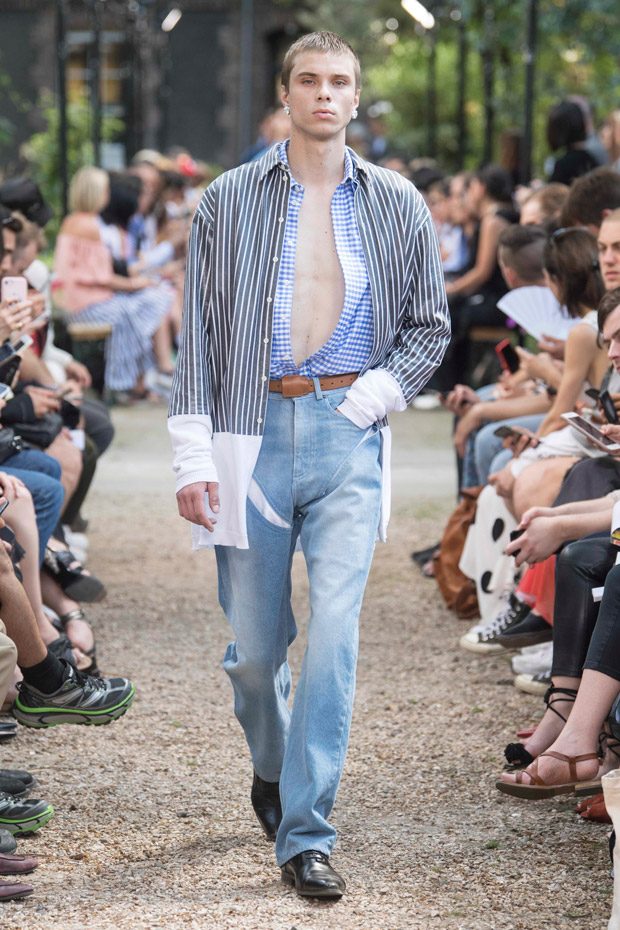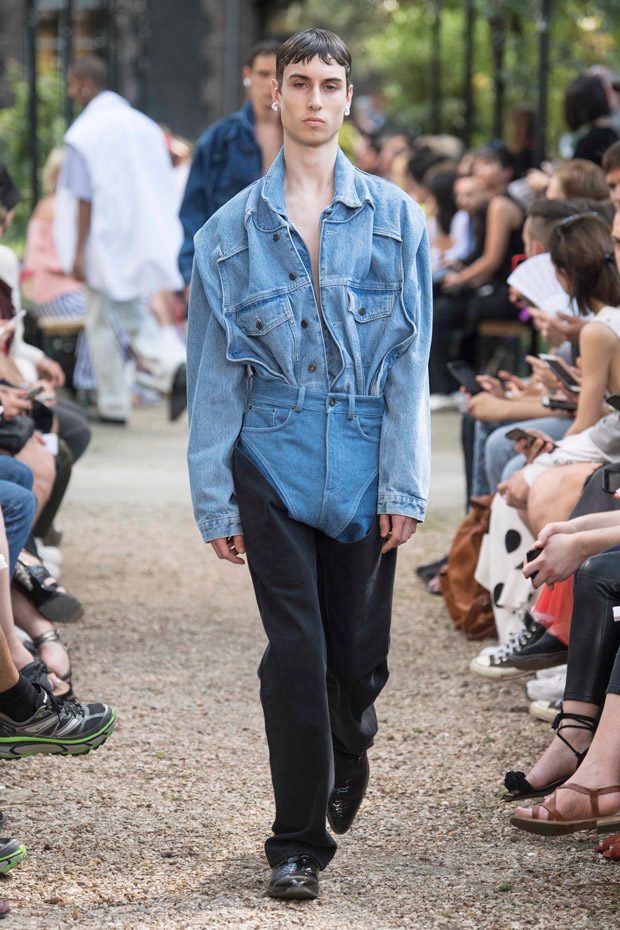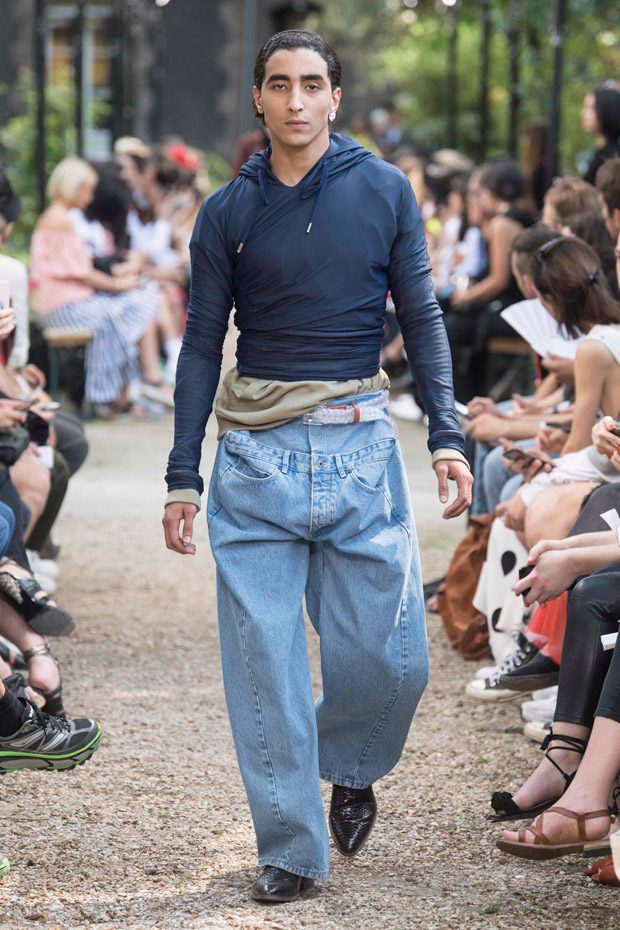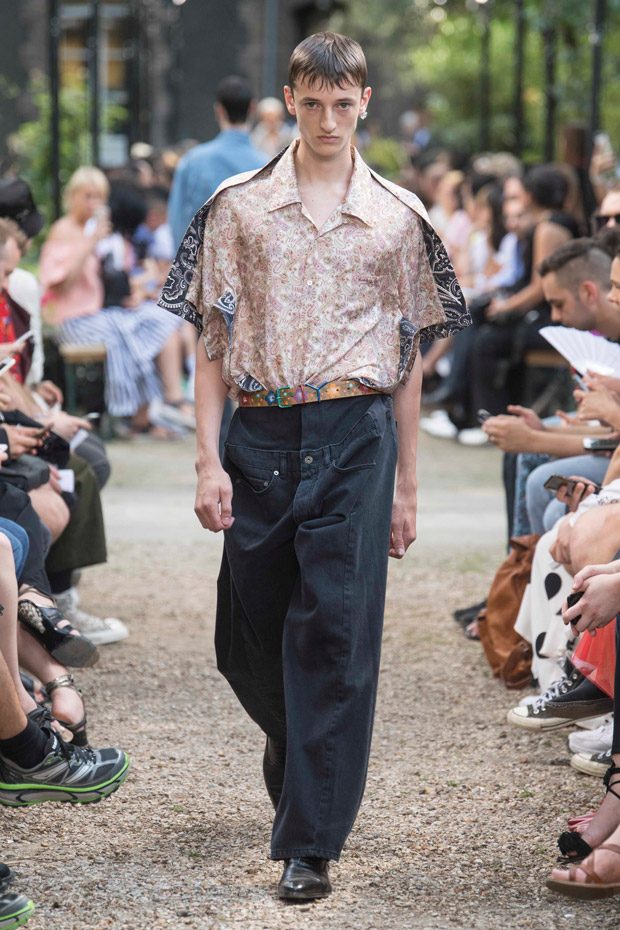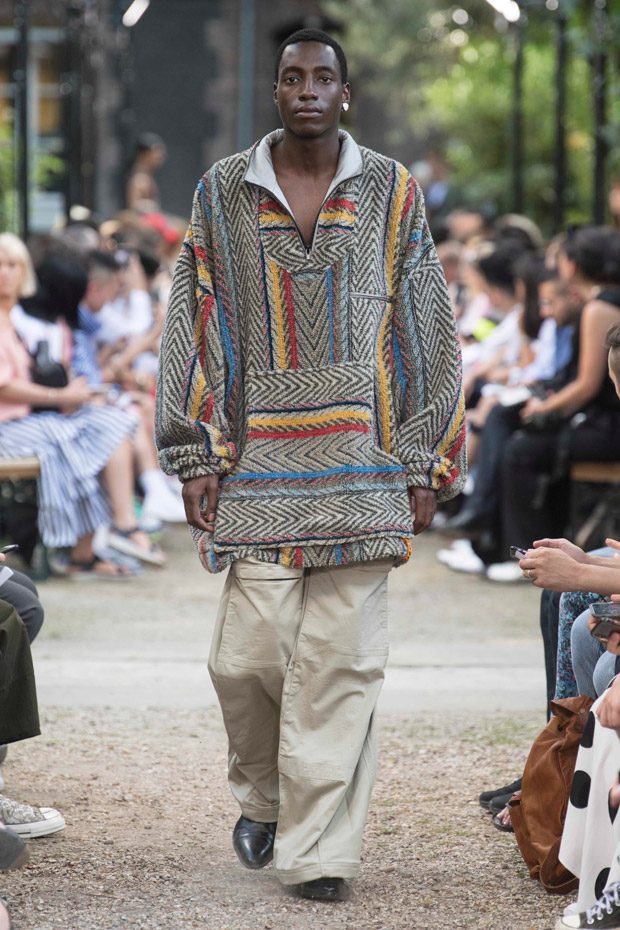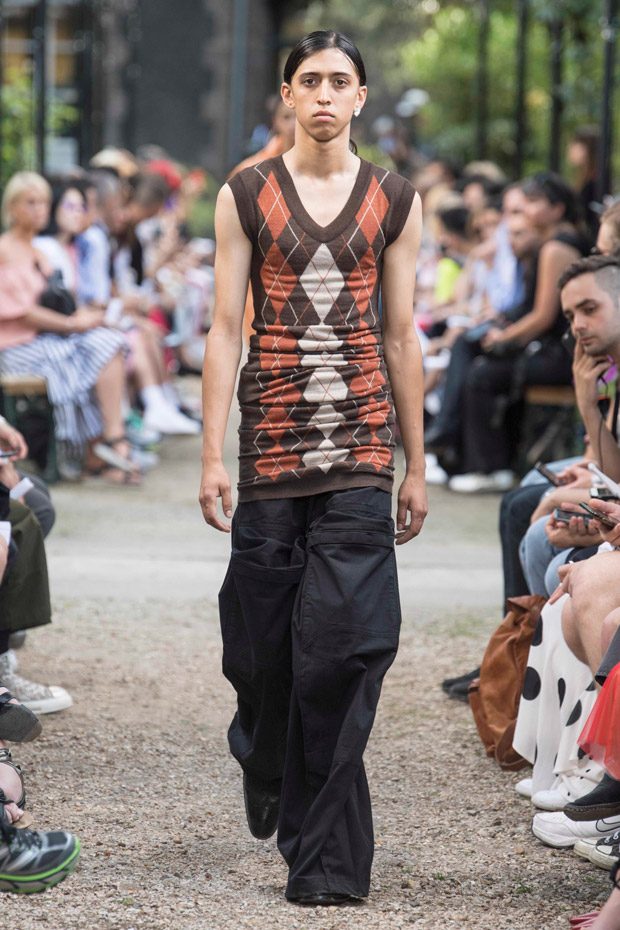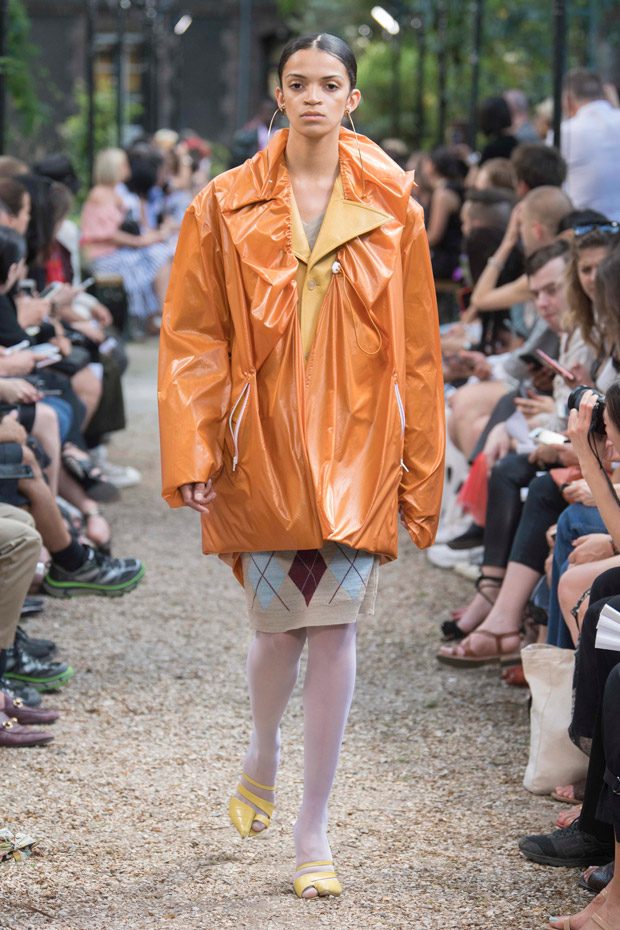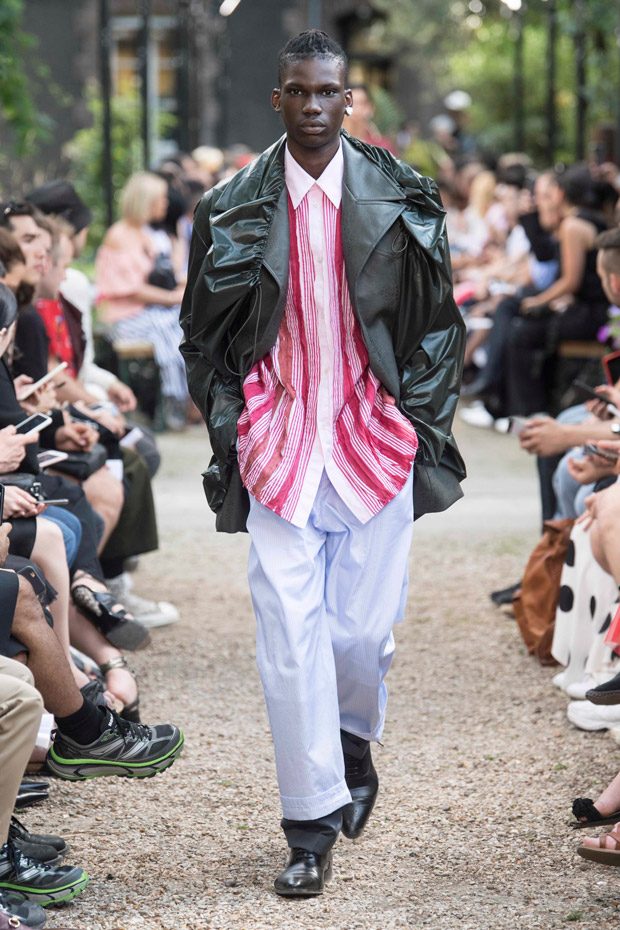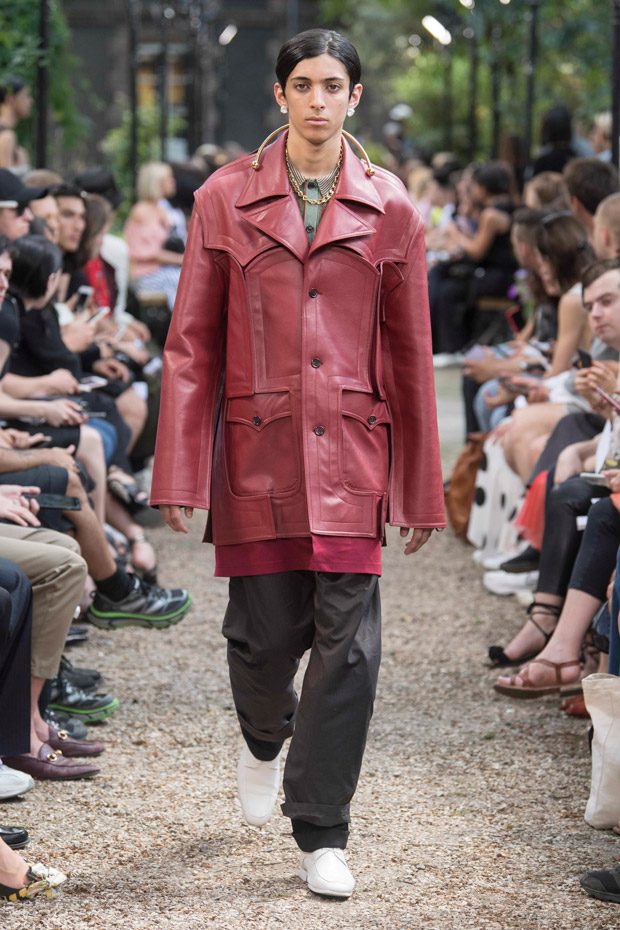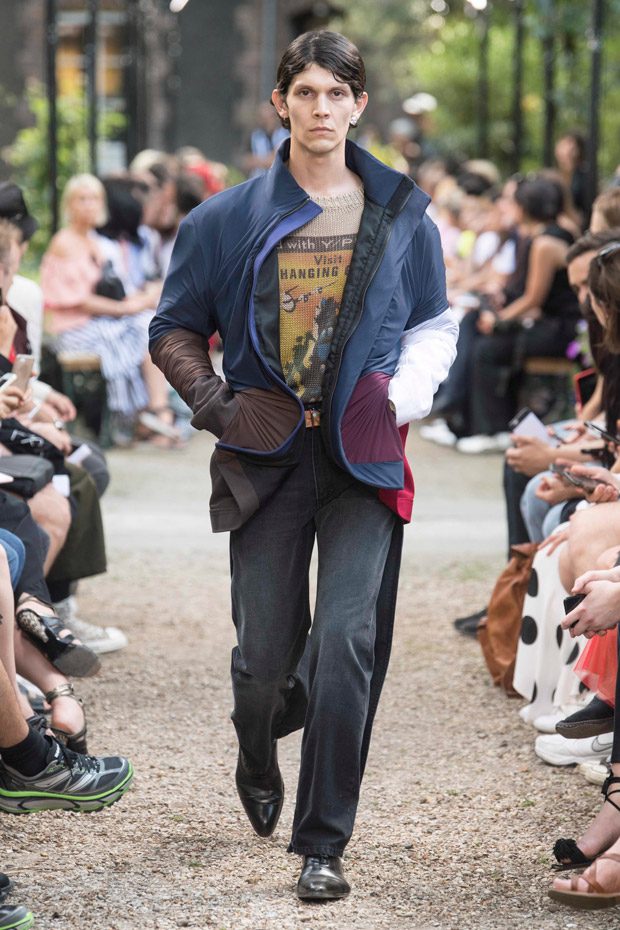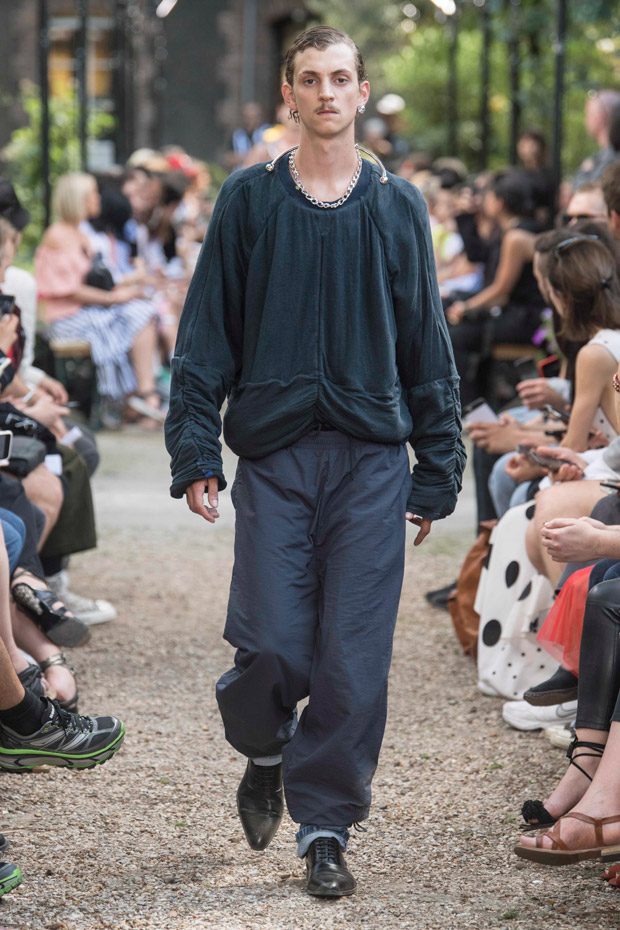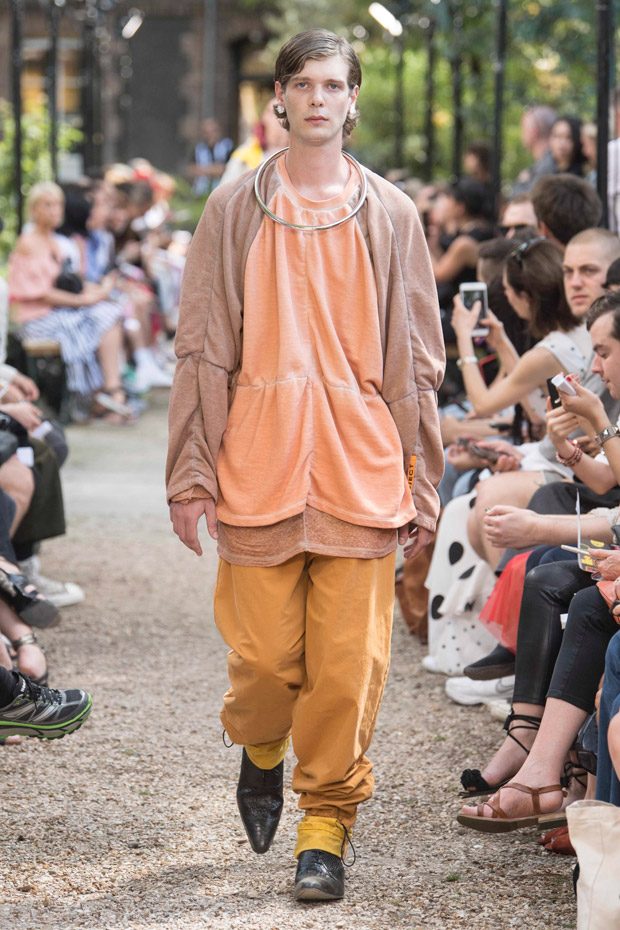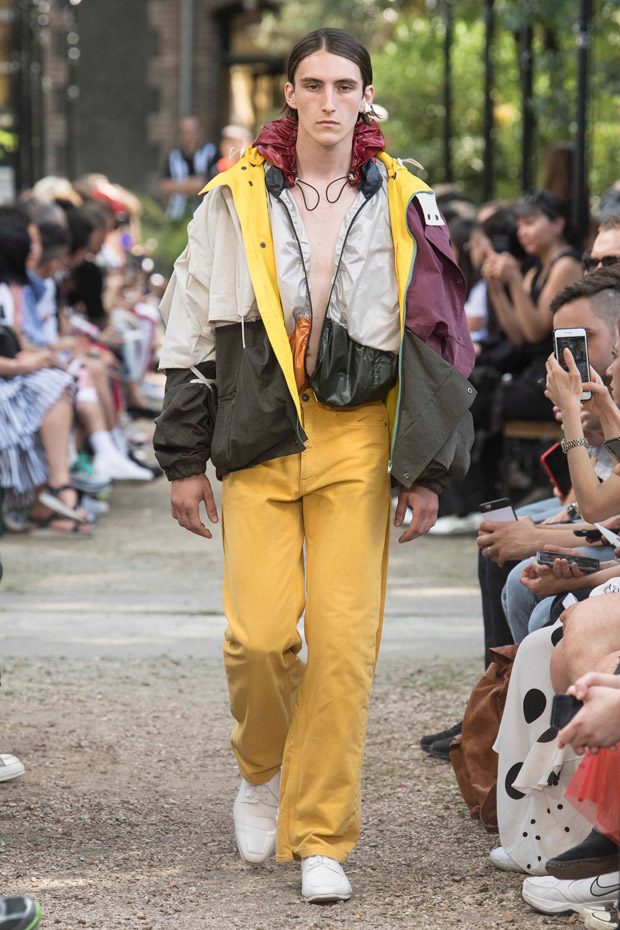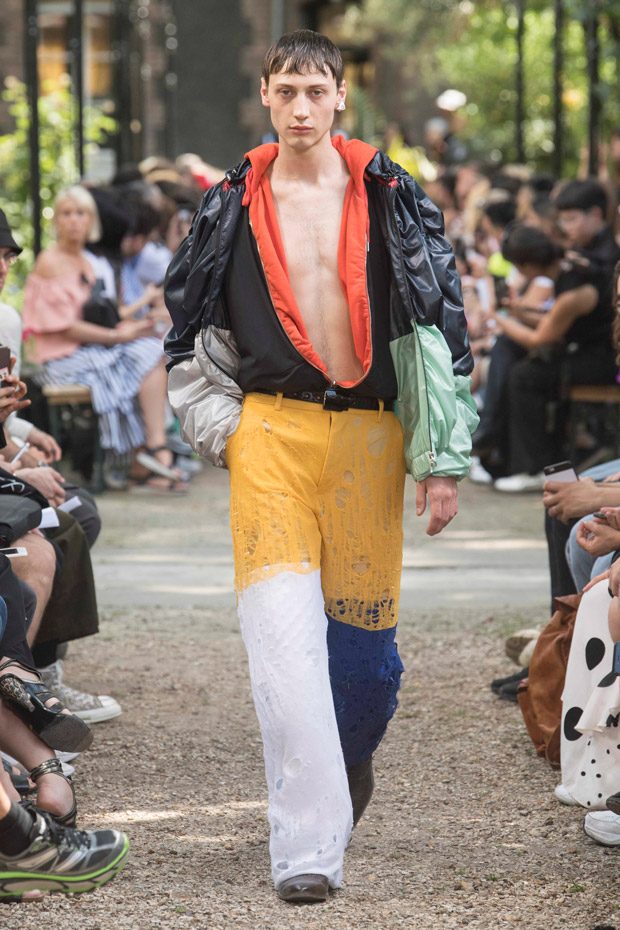 We love hearing from you, connect with us on Twitter, Instagram and Facebook.