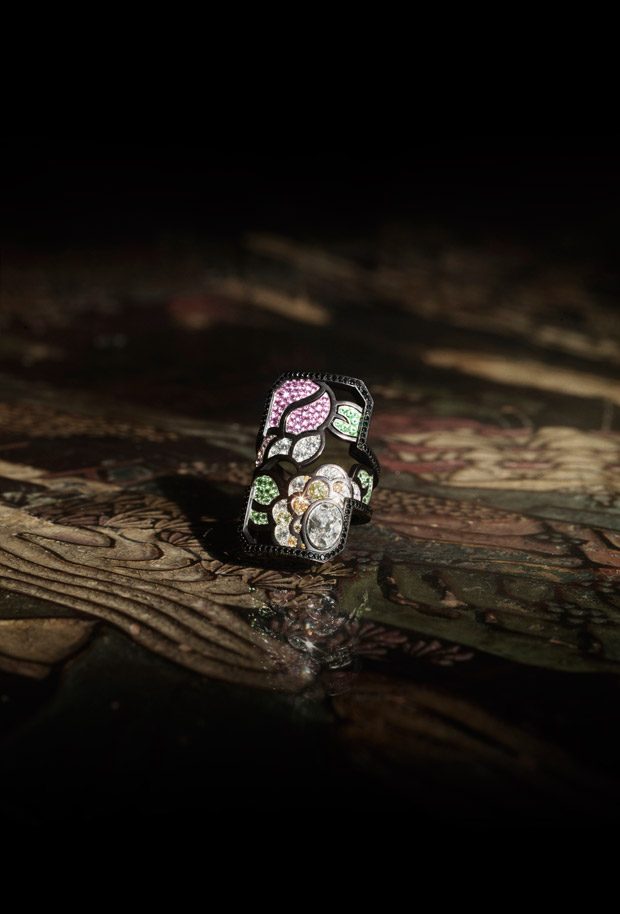 French fashion house Chanel presented Fine Jewelry collection inspired by the poetic universe of Coromandel, with fifty-nine pieces – twenty-four are entirely unique. The Chanel Coromandel collection has three themes, with the motifs dear to Gabrielle Chanel: floral, noticeably evoking her signature flower, the Camellia; animal, through the bestiary of Coromandel; and mineral, reflecting her love of crystal and gemstones.
"The first time i saw a coromandel screen, i cried out: it's so beautiful! I had never said that about any other object.
I'm like a snail, I carry my house with me… Two Chinese screens, books everywhere. I've never been able to live in an open house. The first thing I look for is screens." – Gabrielle Chanel
"The floral theme inspires a cuff that is entirely reversible, and reworks the geometric structure of the screens. The cuff includes a yellow diamond that pivots, so as to remain always visible on the wrist. The mineral theme is inscribed in the "Horizon Lointain" plastron necklace in yellow gold, dotted with clouds of mother-of-pearl and diamond (including one central sixcarat diamond) that evoke a Coromandel landscape.
At the heart of the animal theme, birds just about to take flight, just as they appear on the screens, ornament a diamond ring that sparkles with more than ten carats. Finally, the collection's gems recall all the colors of the Coromandel lacquers: the greens of the Tsavorite garnet, emeralds and the more than thirty-seven-carat tourmaline on the "Mineral Vibration" ring; the red spinel on the "Floral Evocation" ring, and the ruby beads and deep, hypnotic black lacquer transposed onto the onyx."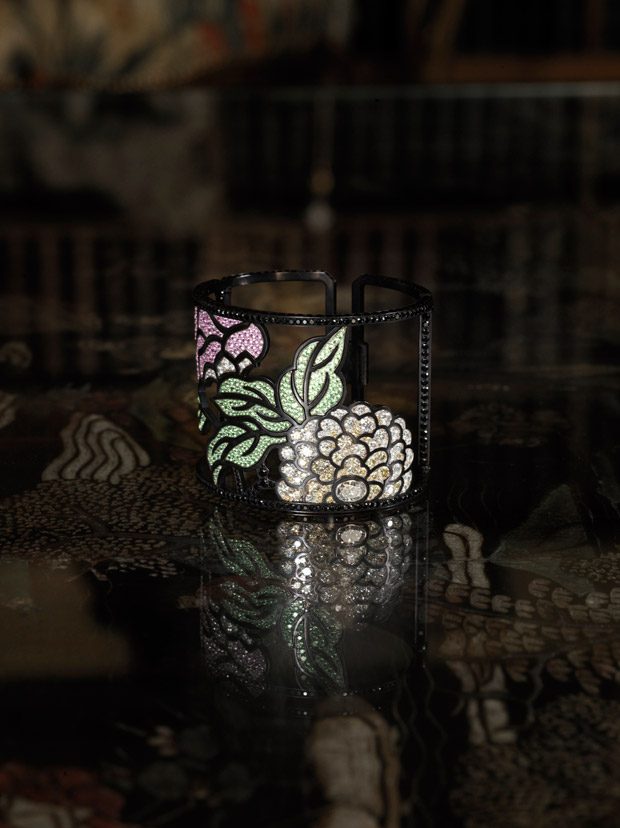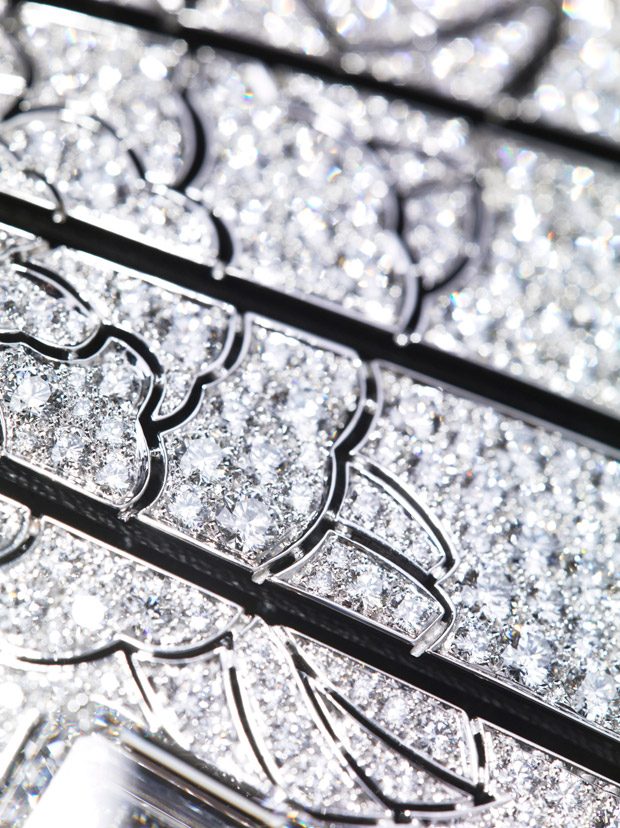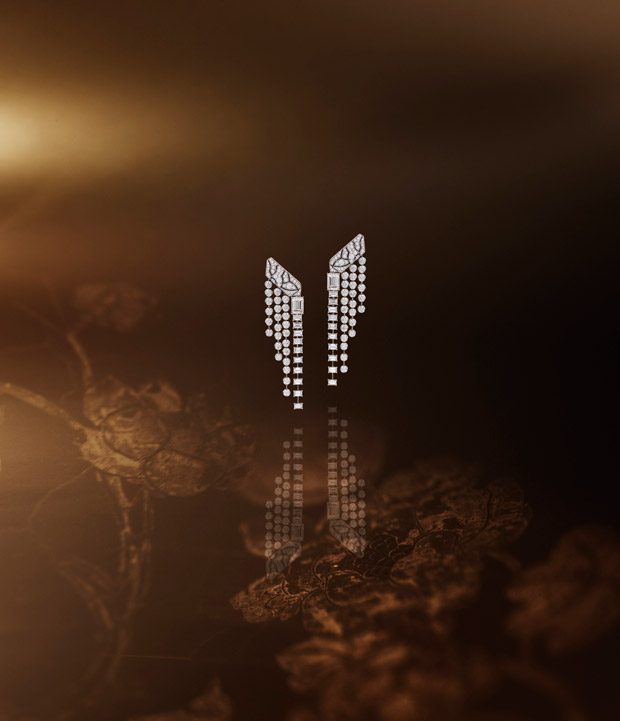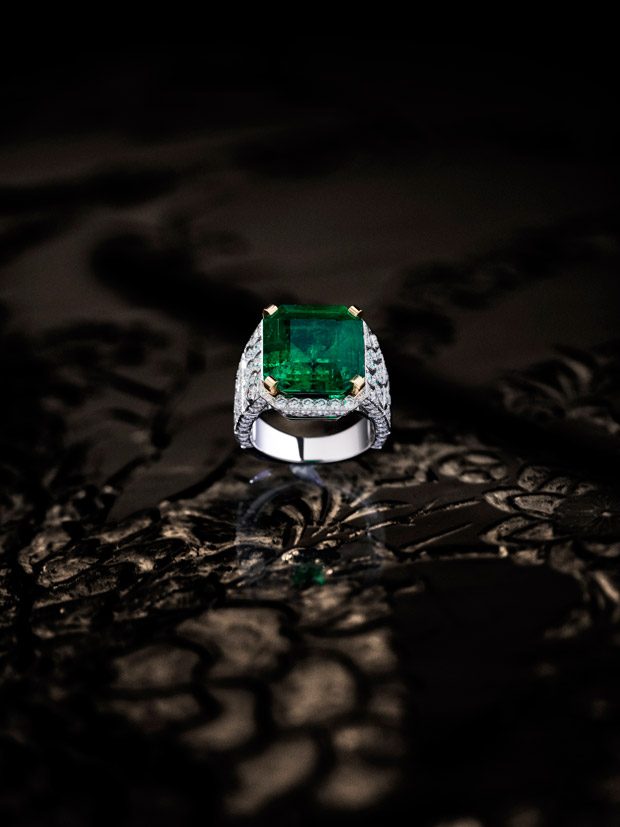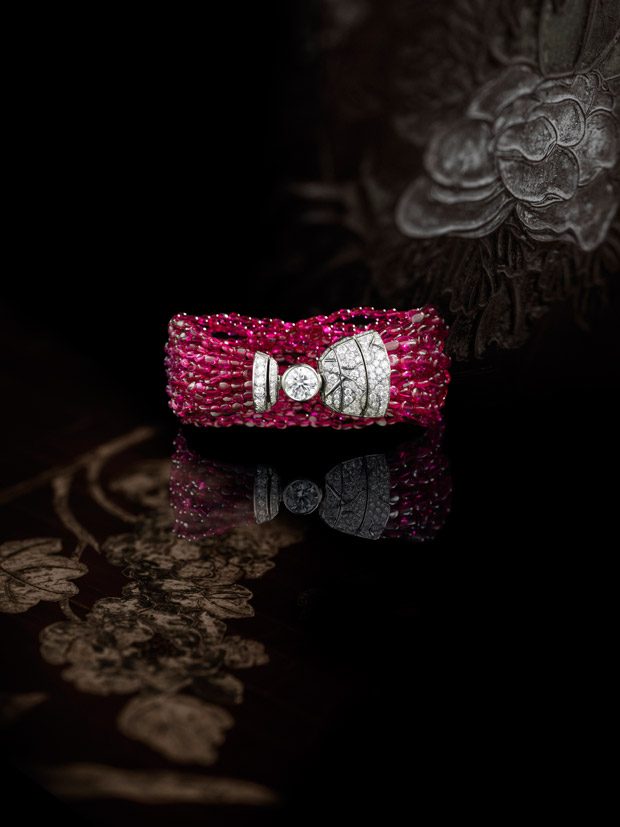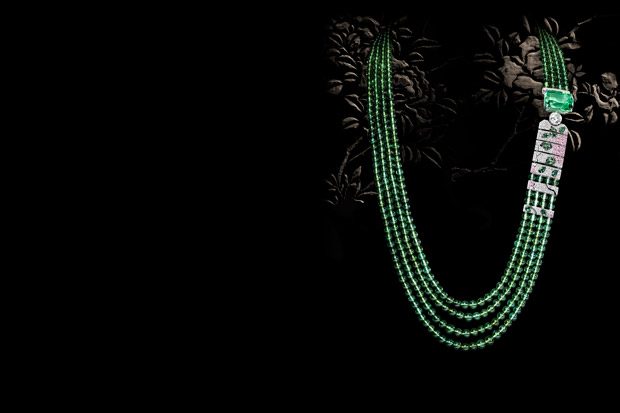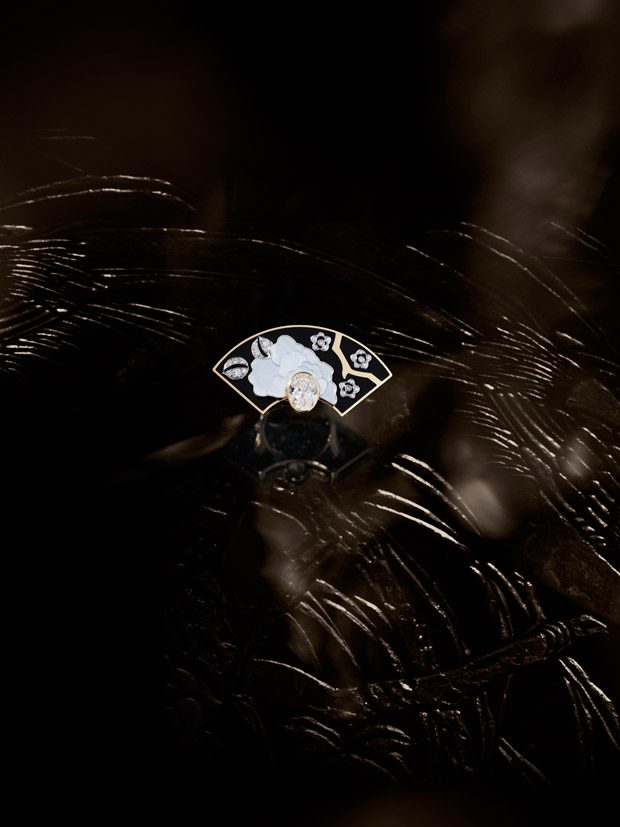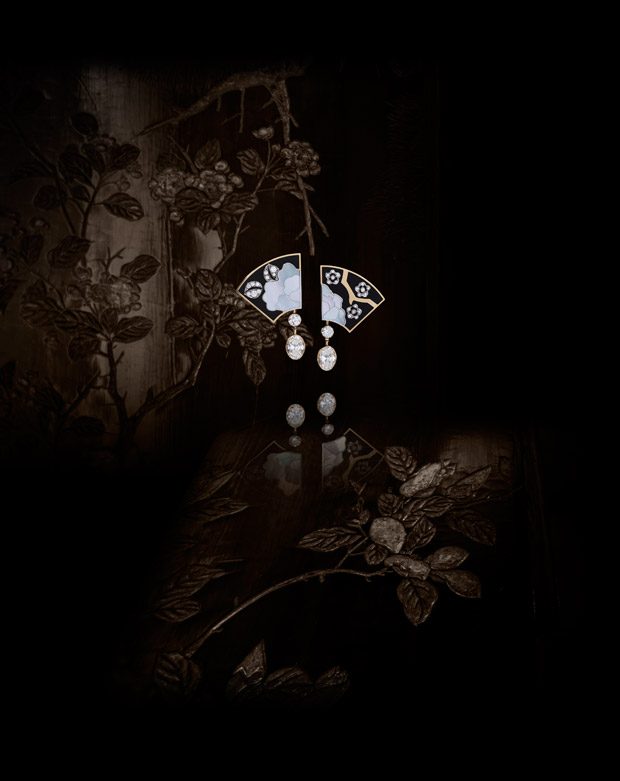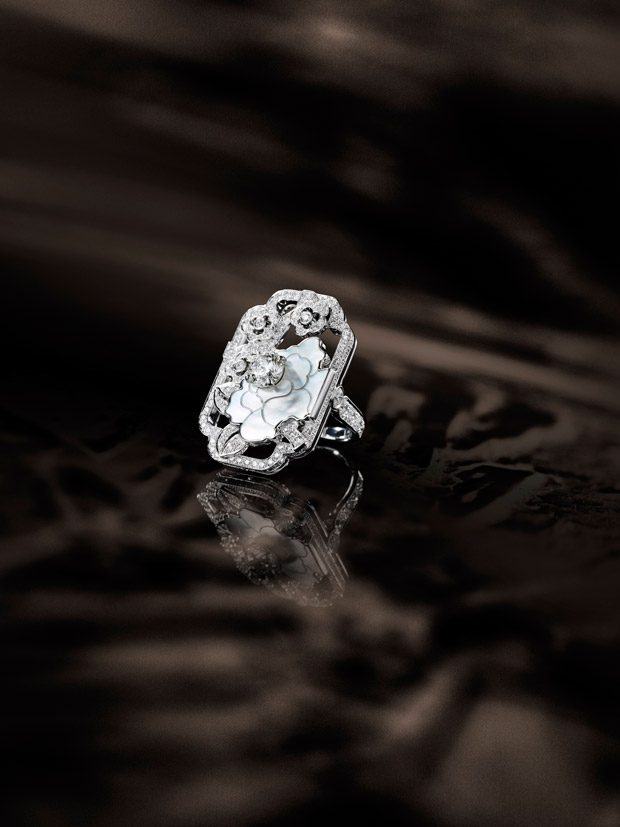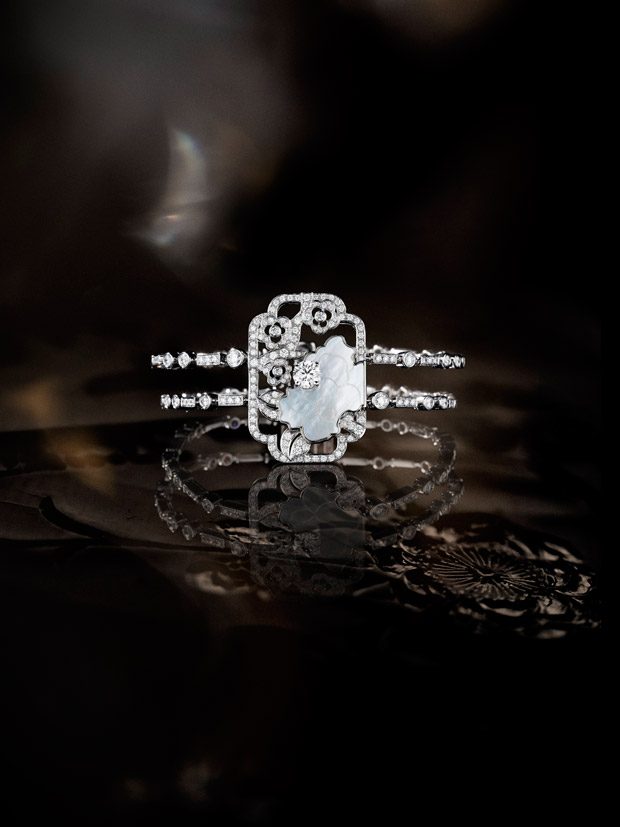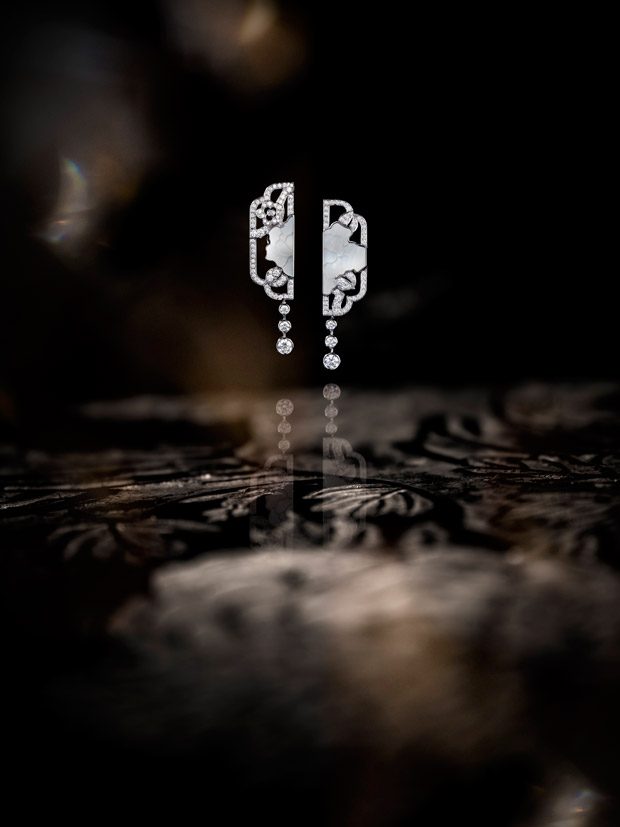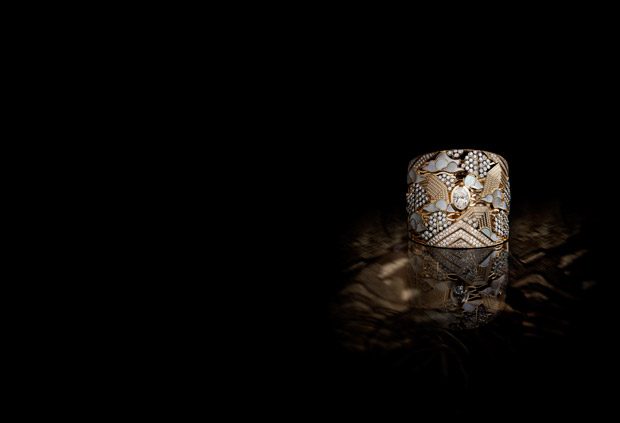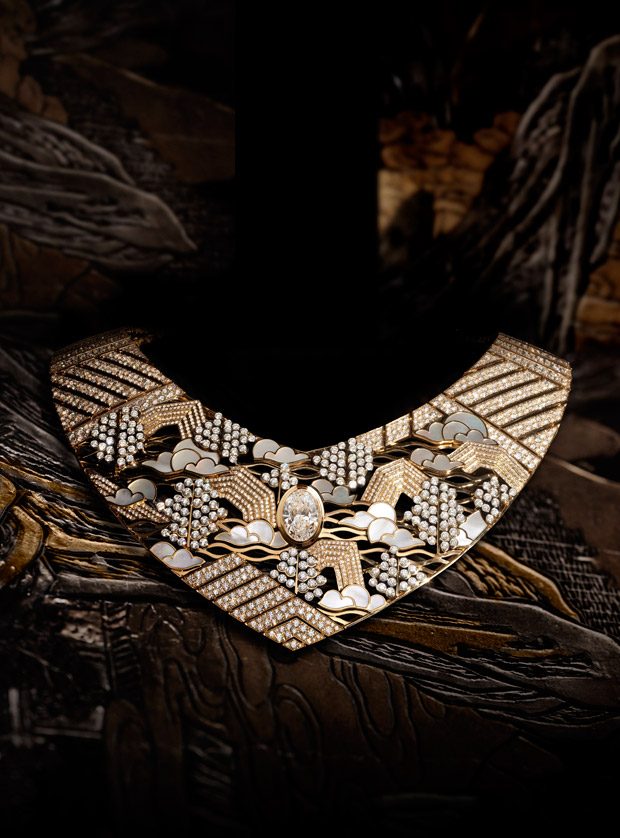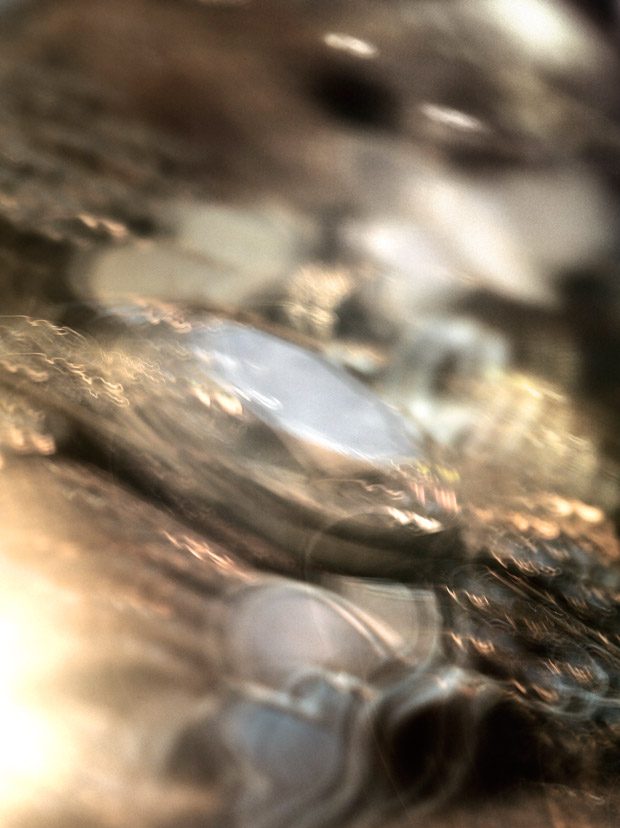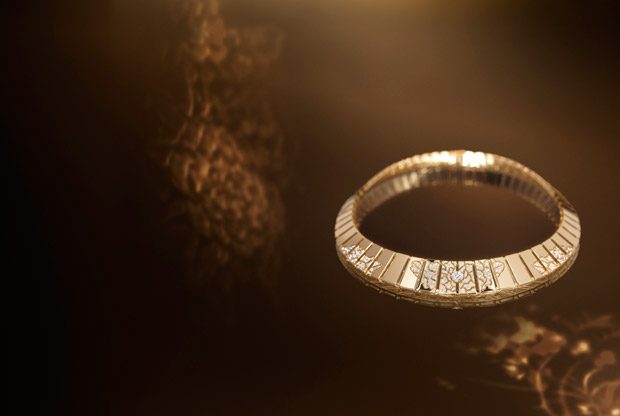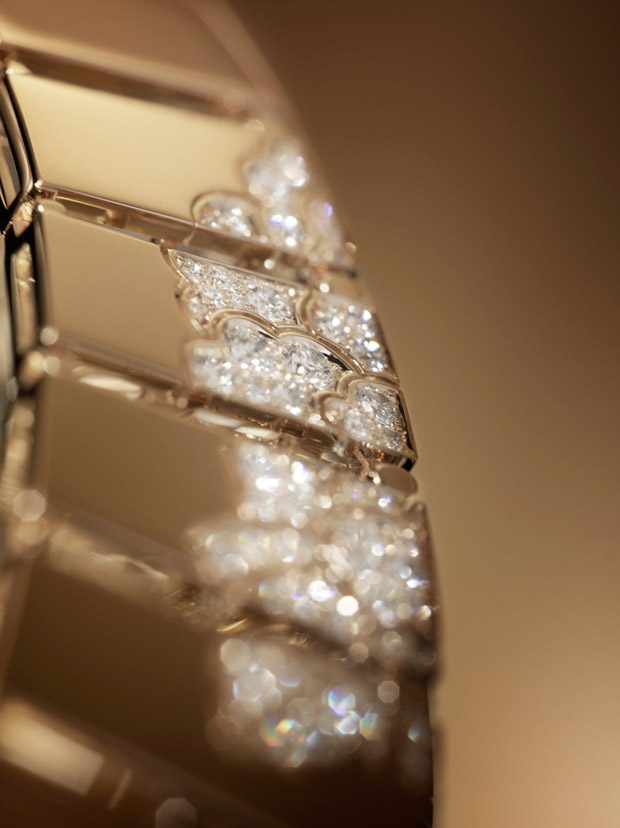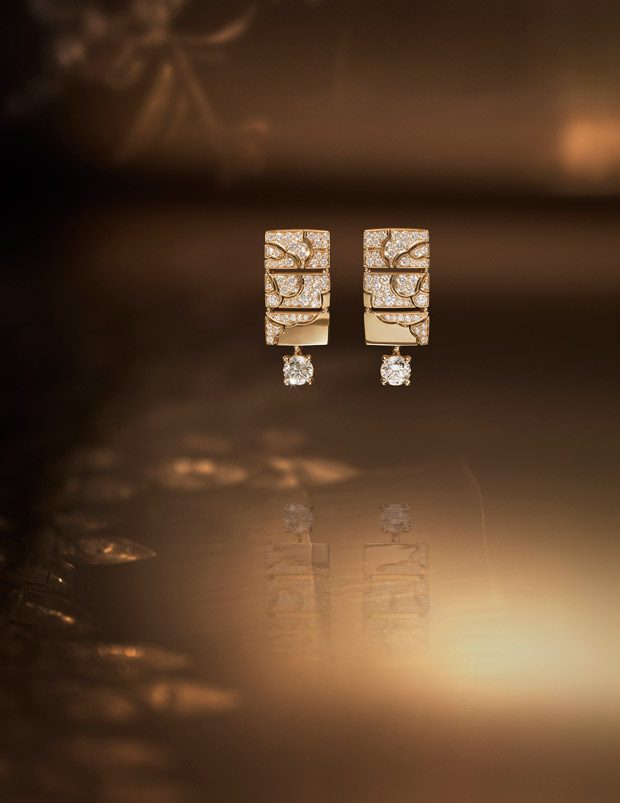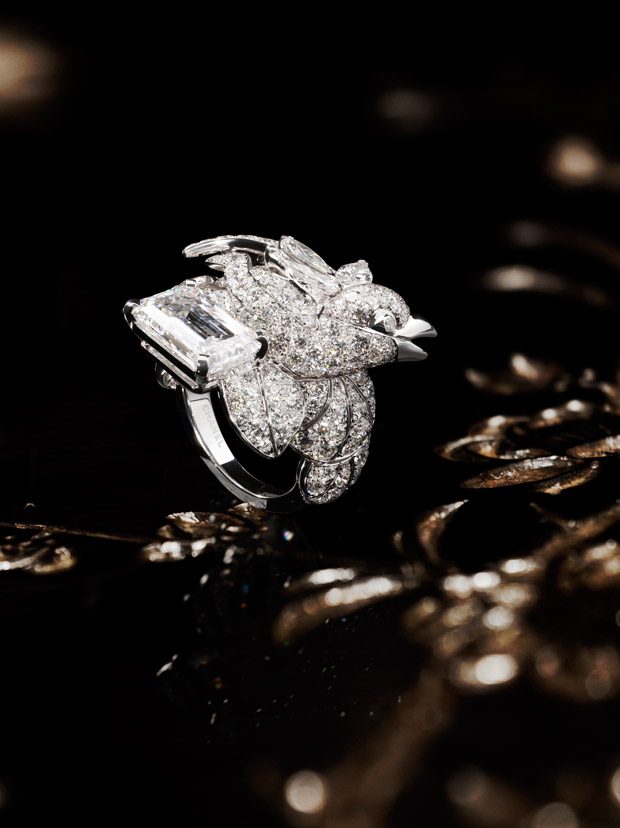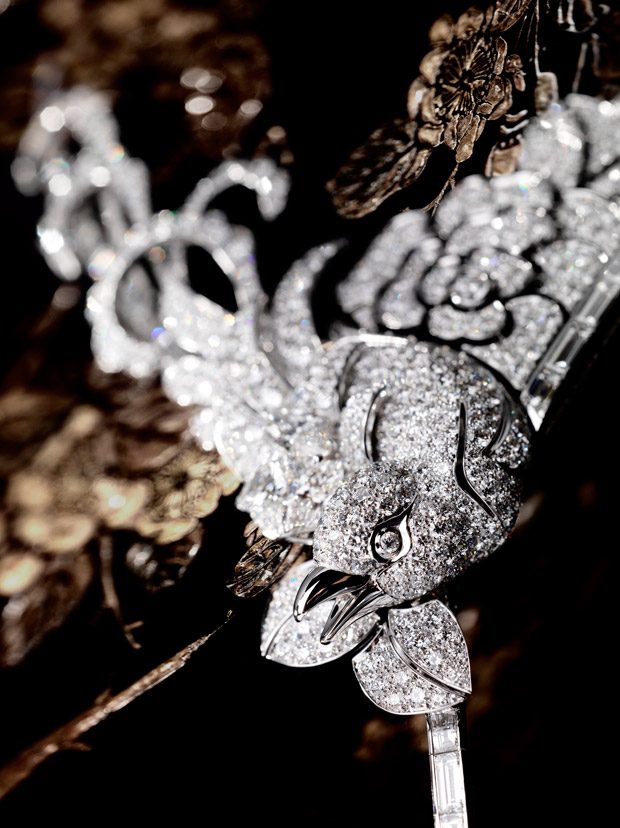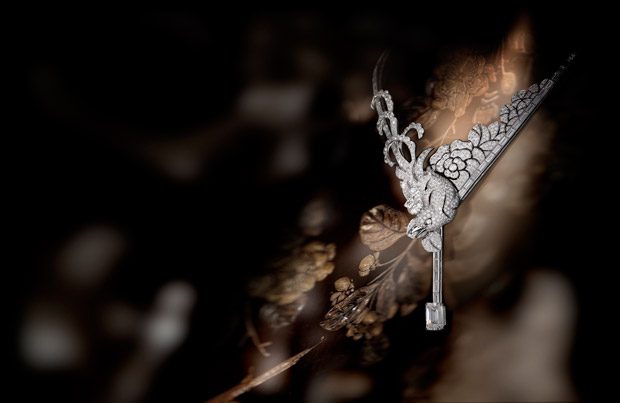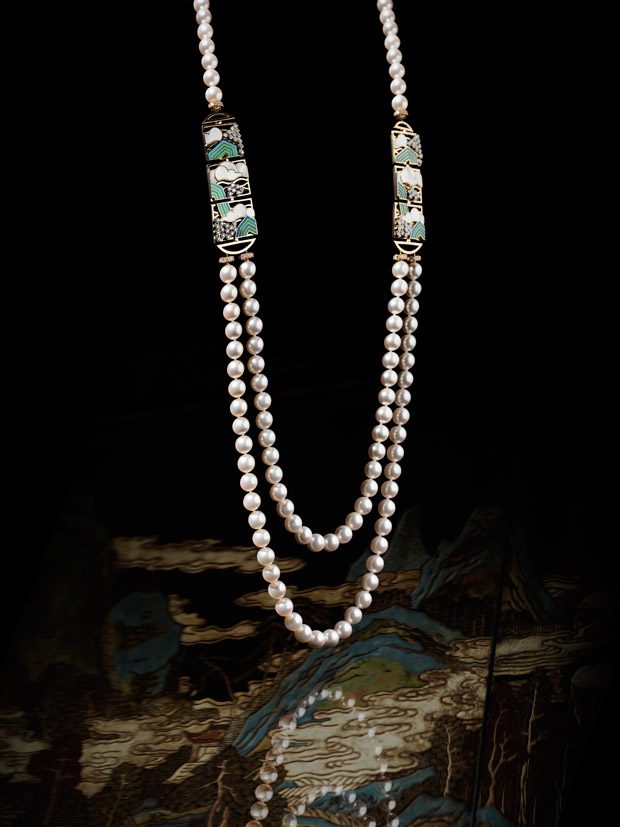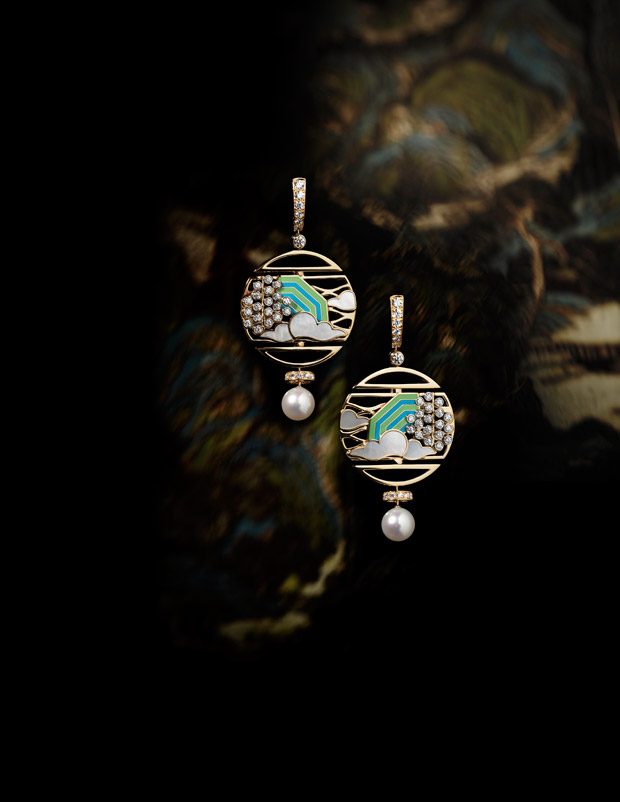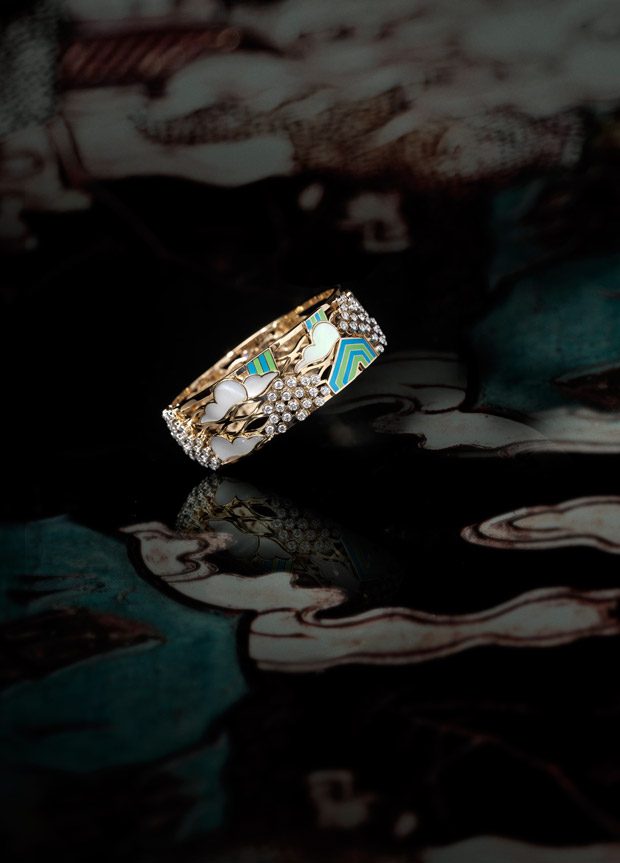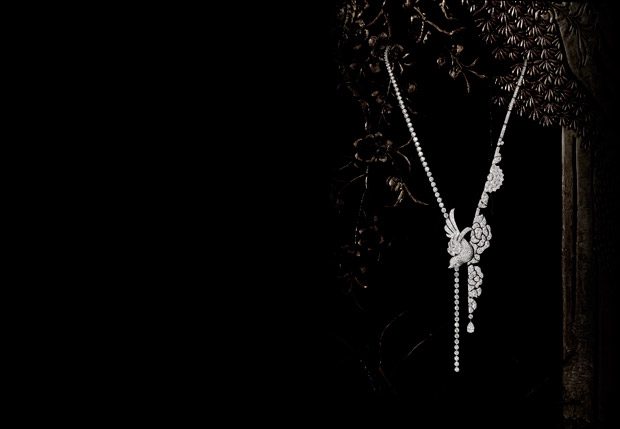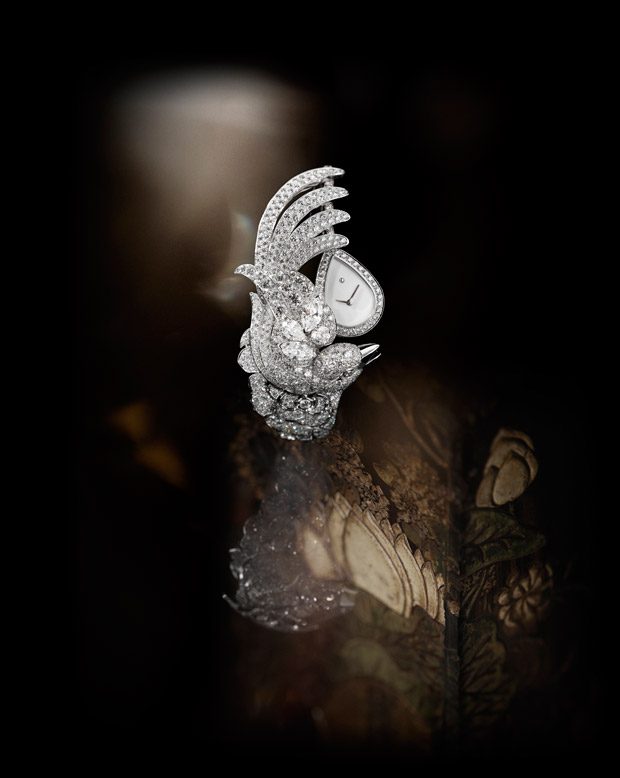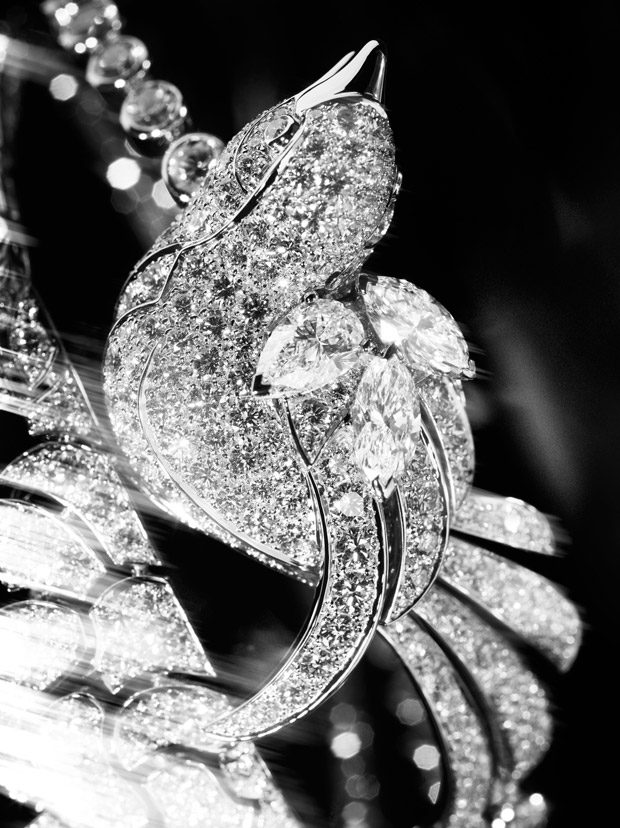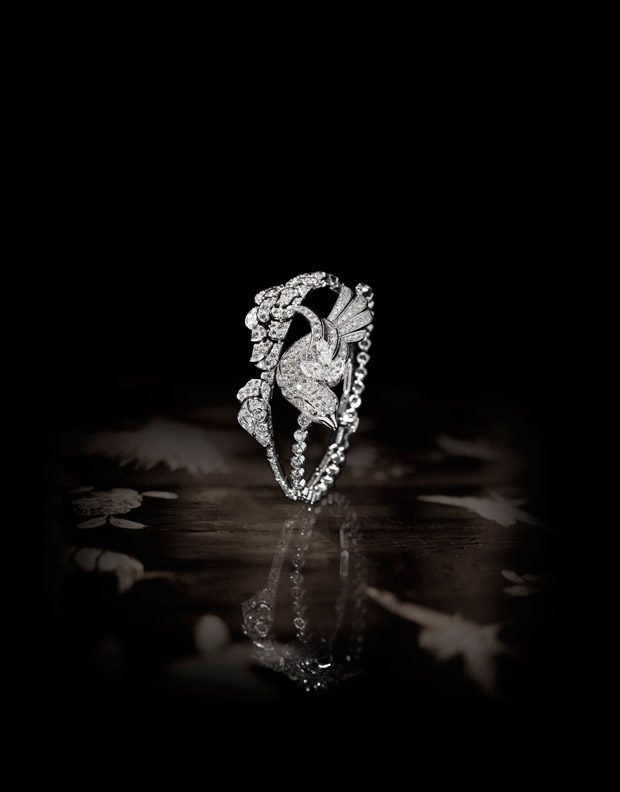 We love hearing from you, connect with us on Twitter, Instagram and Facebook.