In his Spring Summer 2019 collection, Berlin- based designer IVANMAN stays true to his significant style consisting of clear lines, unusual material combinations and a vibrant colour pallette. Even though he adds some innovative ideas that are fun to watch. Those charming creations are the perfect addition for the contemporary businessmen's daily wardrobe. Worth of mentioning is the fact IVANMAN is one of the few labels that is continously showing his menswear collections for many seasons now during Mercedes- Benz Fashion Week Berlin.
Continue below to read full review of IVANMAN's Spring Summer 2019 Collection by our Berlin Contributor SUSSAN ZECK: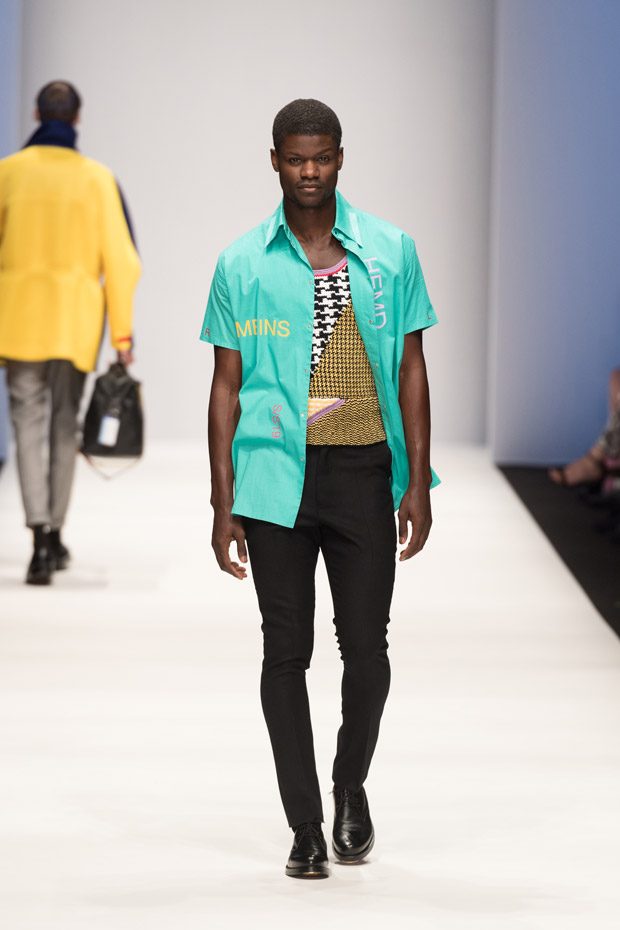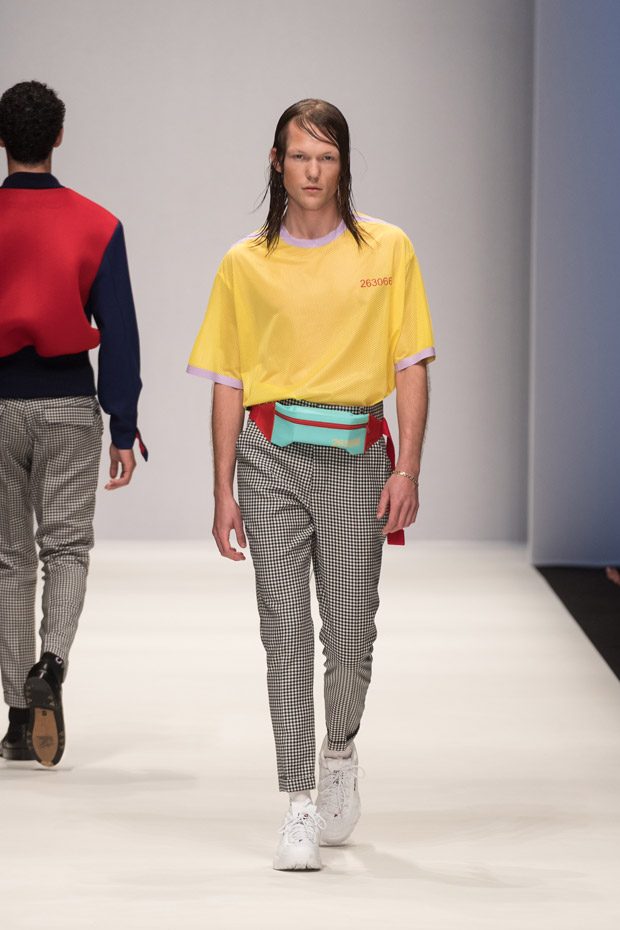 The business looks of this collection that are refreshed with sporty elements take their inspiration from the busy business life of the New York Stock exchange. Colorful creations convince us due to their wearable, cool aesthetics. The range of menswear pieces is a rather wide one, it consists of very well- cut coats, sporty jackets, blazers, shirts, pants and chemises. Scarlet, yellow, deep blue and mint are paired with timeless black, while classic sport jackets meet sporty mesh, eye- popping colors and herringbone patterns. Garments are ironically provided with patches saying the product names. The clear cuts and contours that distinguish Ivanman create a sporty-elegant look for the modern man.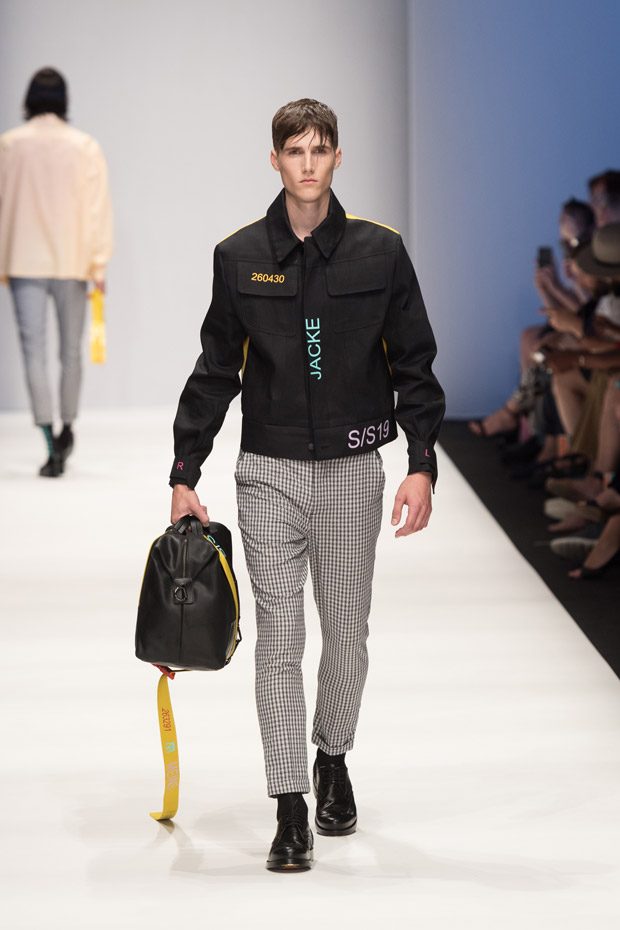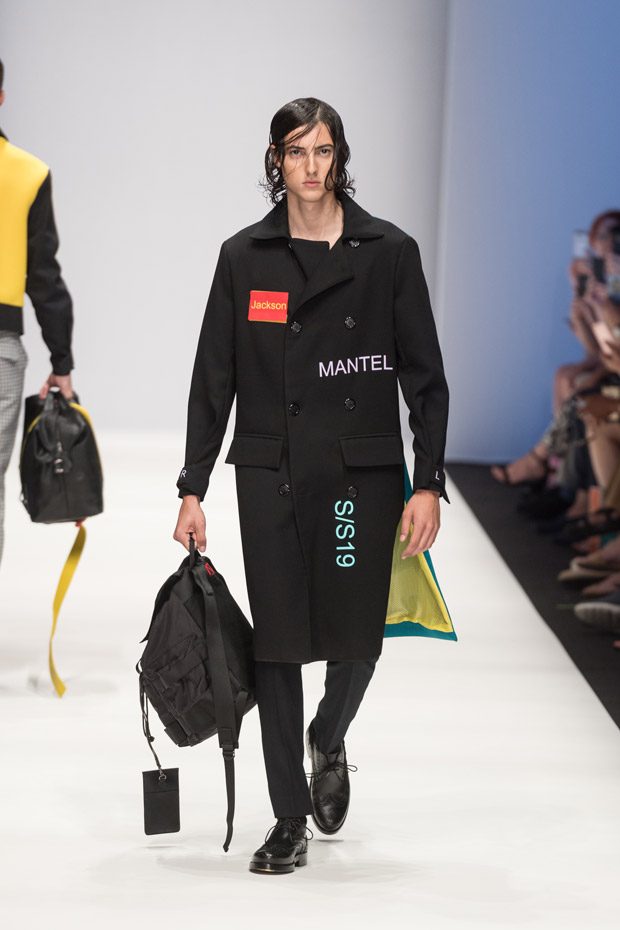 The collection contais only one look that is kept tonal, the other looks are a vivid mix and match of various colours. That underlines the striking character of those outstanding outfits and radiates pure joie de vivre. Another feature we know from IVANMAN'S previous collections is used anew: in addition to their runway looks, many of his male models are also wearing bags. Sometimes those bags appear in form of a weekender, backpack or even a smaller version. What is an innovation are his funky belly bags. With those accessories, you will be certainly ready for any busy business day.
Dogtooth pattern plays a central role. It is used in different variations, for example on some shirts but also on some of the pants. In addition to that classy pattern, the cool colour choice and the very special detail- awareness make those looks so special.
In this season IVANMAN partnered with ZIGN and MONOKEL as partners for his shoe & accessories choice. The idea behind this collection was inspiring to watch and we loved the cool colours and sharp cuts of Ivan Mandzuciks' Spring/ Summer 2019 collection.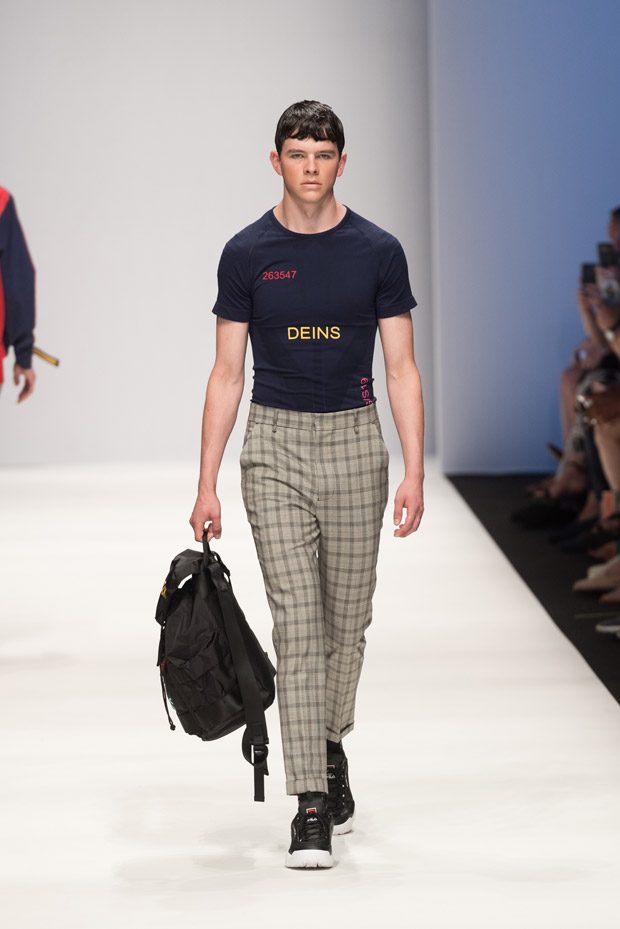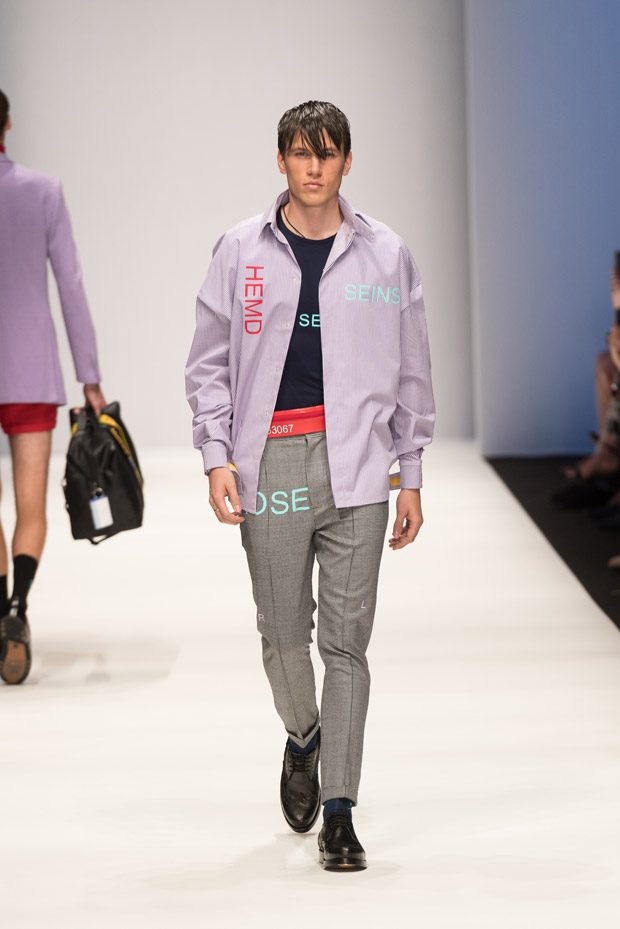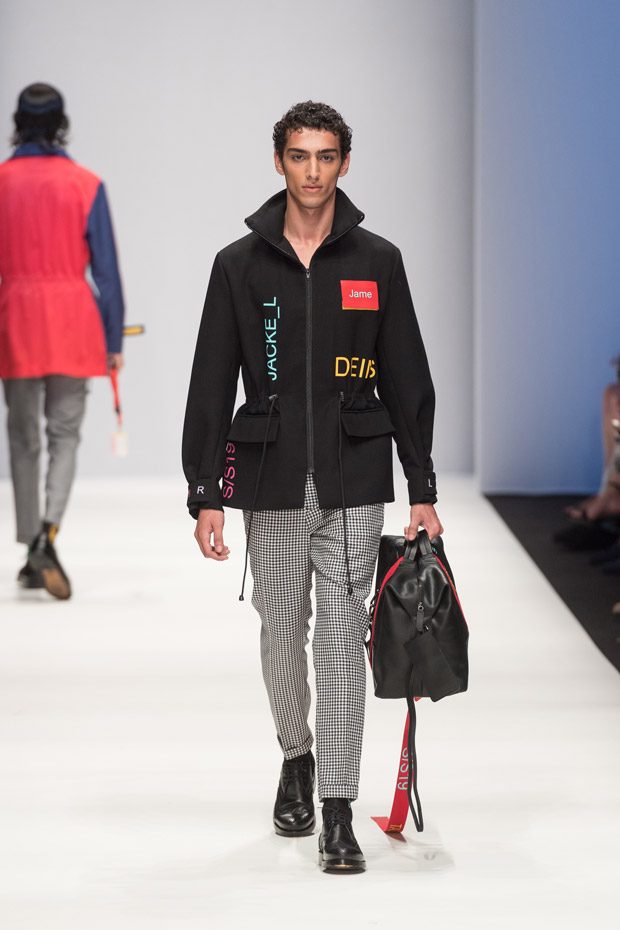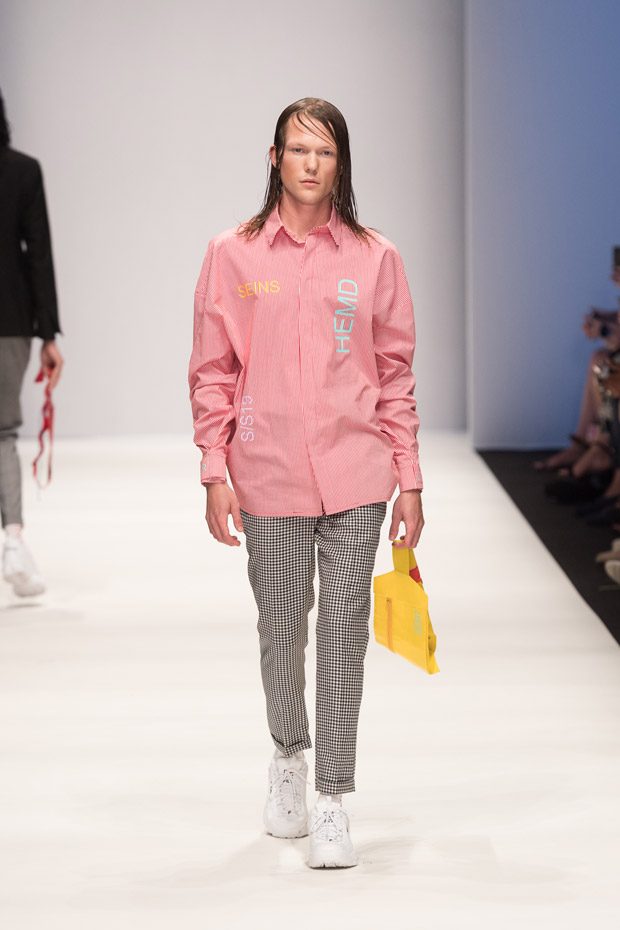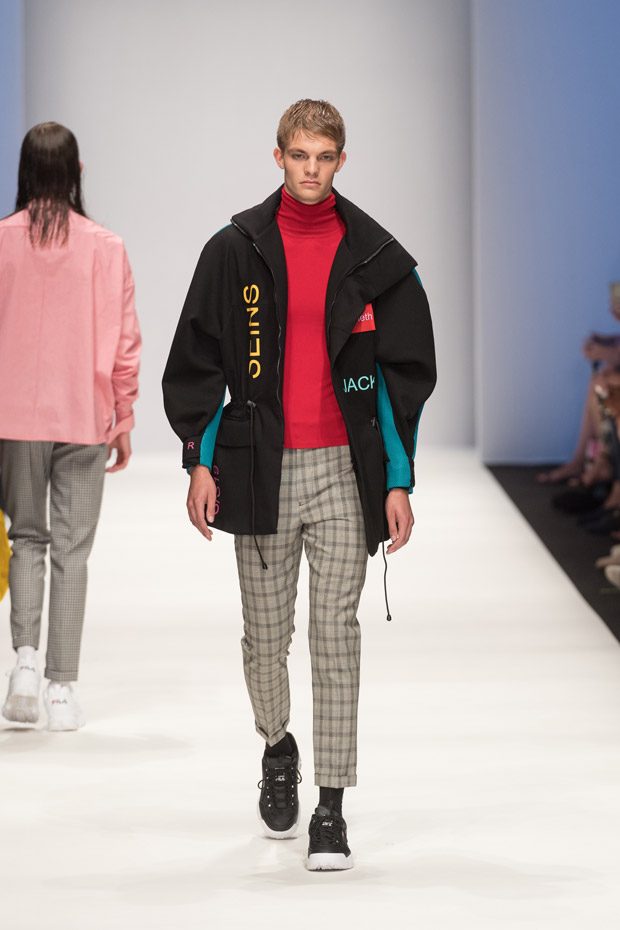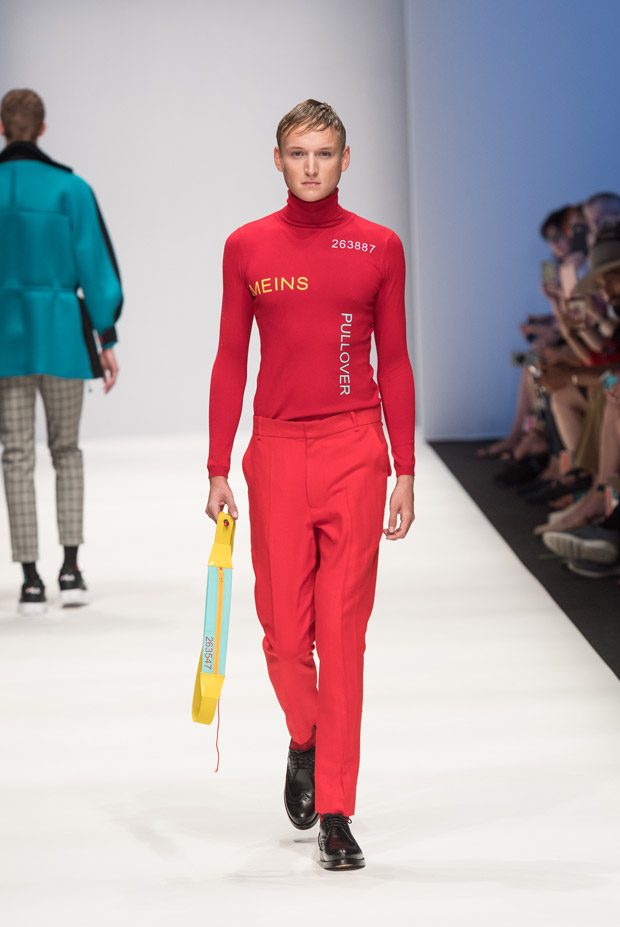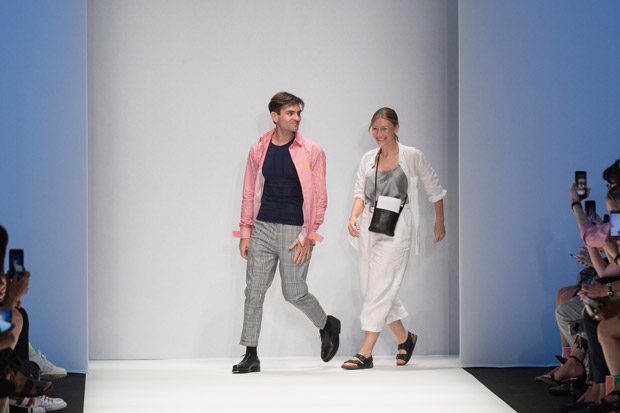 Picture Credit: KOWA Berlin
Review by Sussan Zeck for D'SCENE Magazine