Meet the gorgeous Kira Alferink, Dutch model who was discovered on facebook, loves black clothes, hopes to be the face of a major fragrance campaign, and is not afraid of the "flaws". For the session captured in London, Kira teamed up with fashion photographer Jan Malinowski.
Kira is represented by M + P Models London, De Boekers Amsterdam, Models Office Brussels, Women Management Paris, Next Milan, Sight Management Studio Barcelona, Stockholmsgruppen, and No Toys Modelagency Dusseldorf. See more of the story + read DESIGN SCENE's Q&A with Kira Alferink below: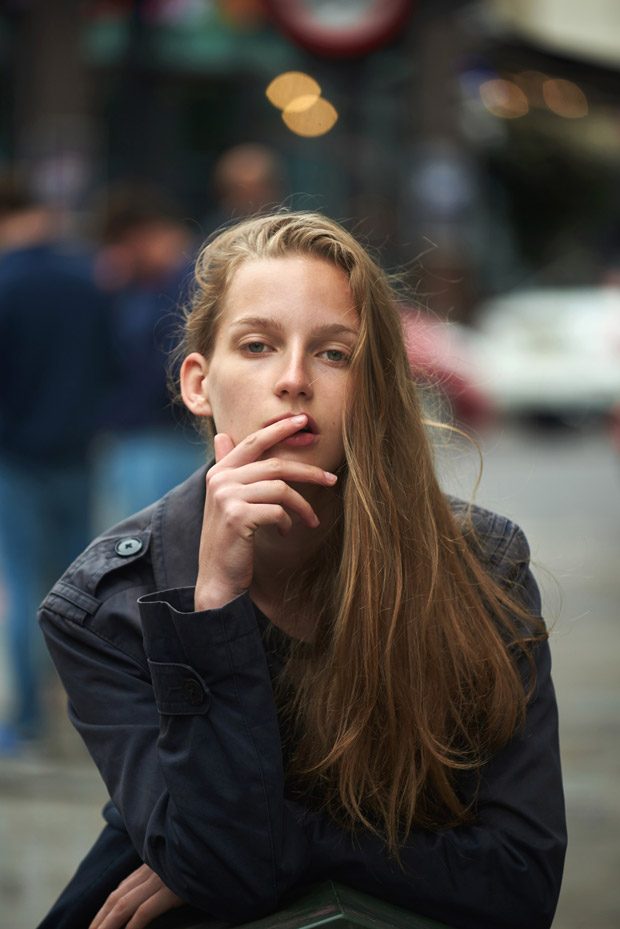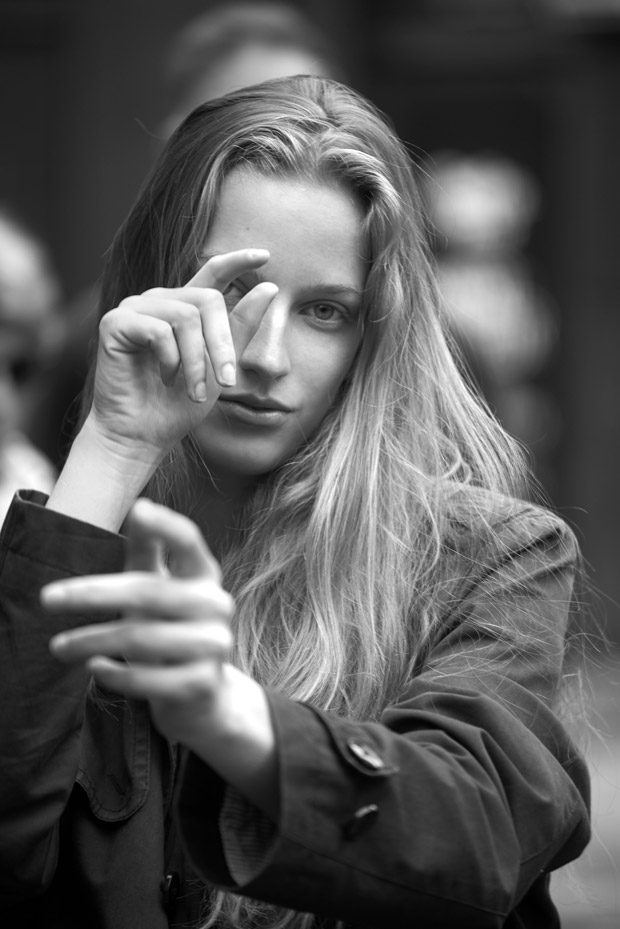 How were you discovered?
I was discovered by a photographer who saw my profile on facebook. He messaged me and invited me to do a photoshoot with him. After the photoshoot he sent the pictures to Marielou (head of the agency Modelsoffice in Belgium). They asked me to visit them and when I was there they directly signed me.
What is your dream modeling job?
My dream job is to do one of those beautiful fragrance campaigns of a big brand.
What have you learnt from the modelling industry?
Everybody is special in their own way. There will be people that like the things you maybe don't like about yourself. So don't be afraid to show your "flaws".
What do you enjoy most about modeling? And what do you dislike?
I love that it gives me the opportunity to meet new people and experience different cultures.  What I dislike? Missing my family and friends, I'm not that much at home. And when I am, it is always for a short period.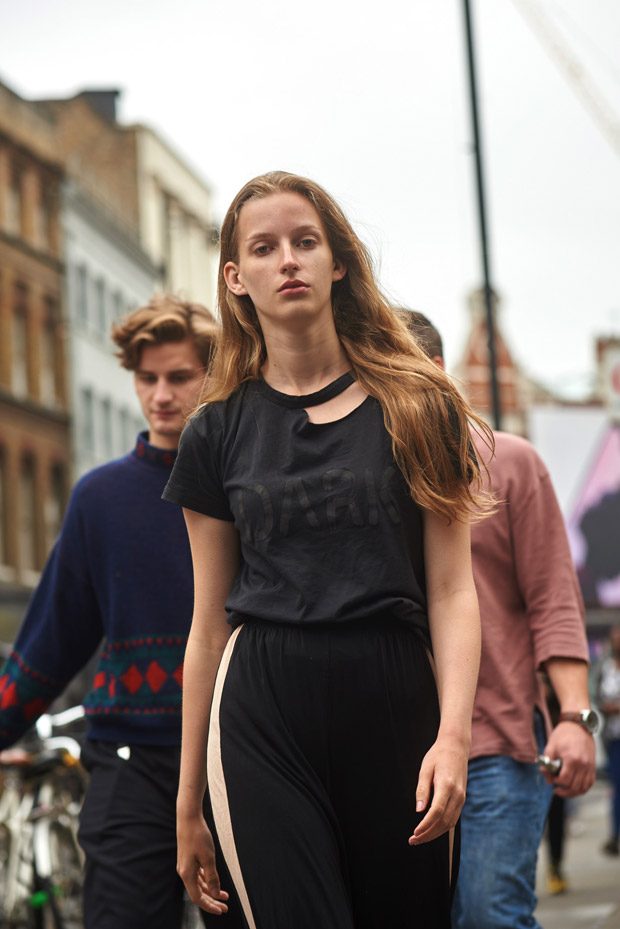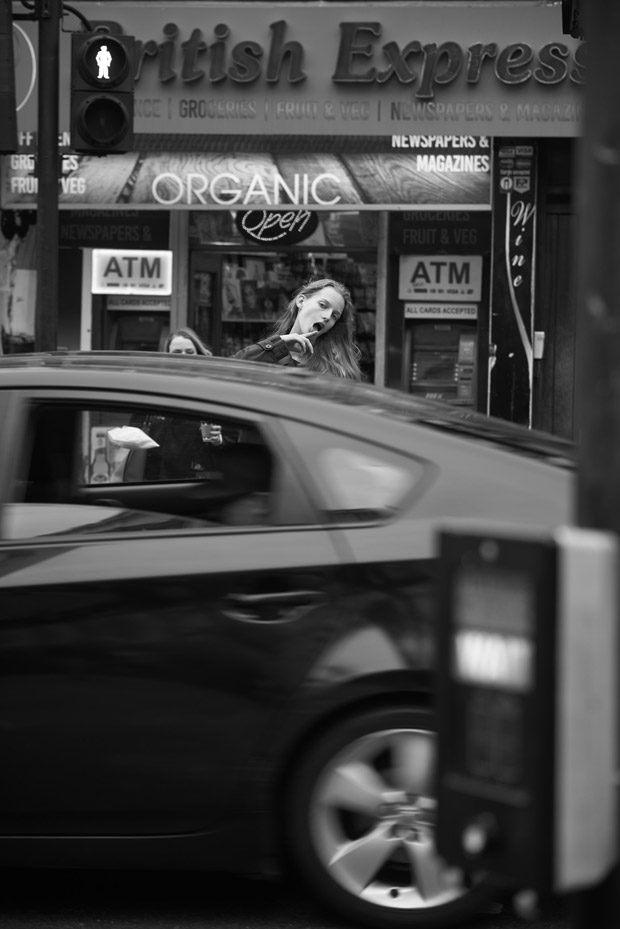 Your ultimate fashion icon?
Iris Apfel
How would you describe your style? What styling rules you always follow?
A combination of comfort and classy with a little bit of a pop. I don't like to have to much going on, it makes me feel like i'm covering my personality.
What is the favorite piece of clothing in your closet?
My black jeans, I got them as a present from Acné studios. ❤ They are really comfy, and really easy to combinate with other pieces. I'm a black clothes lover.
Beauty items you cannot live without?
My moisturizer from clinique, my skin gets really dry from all the travels, so I put on a layer every evening to keep my skin balanced.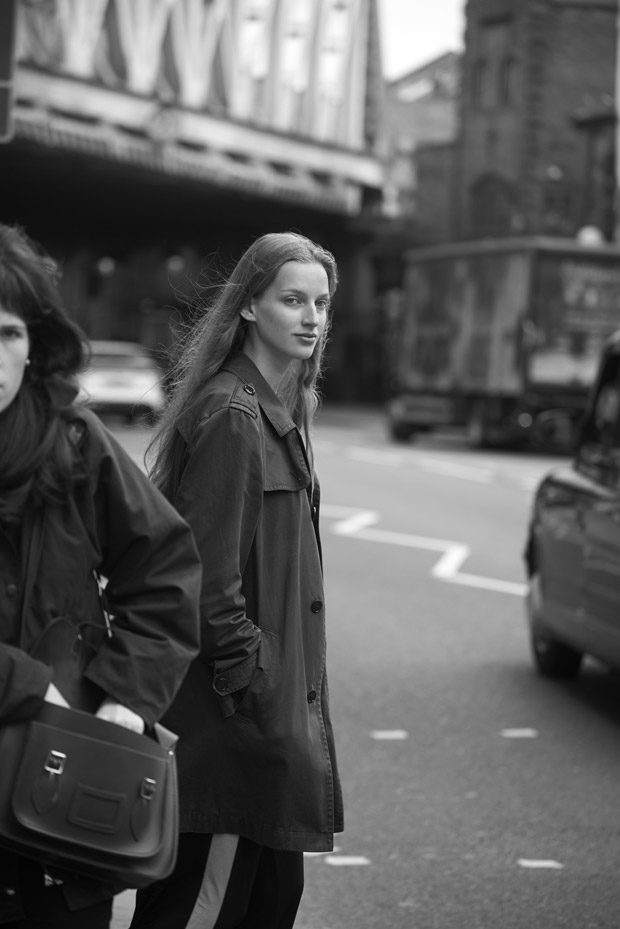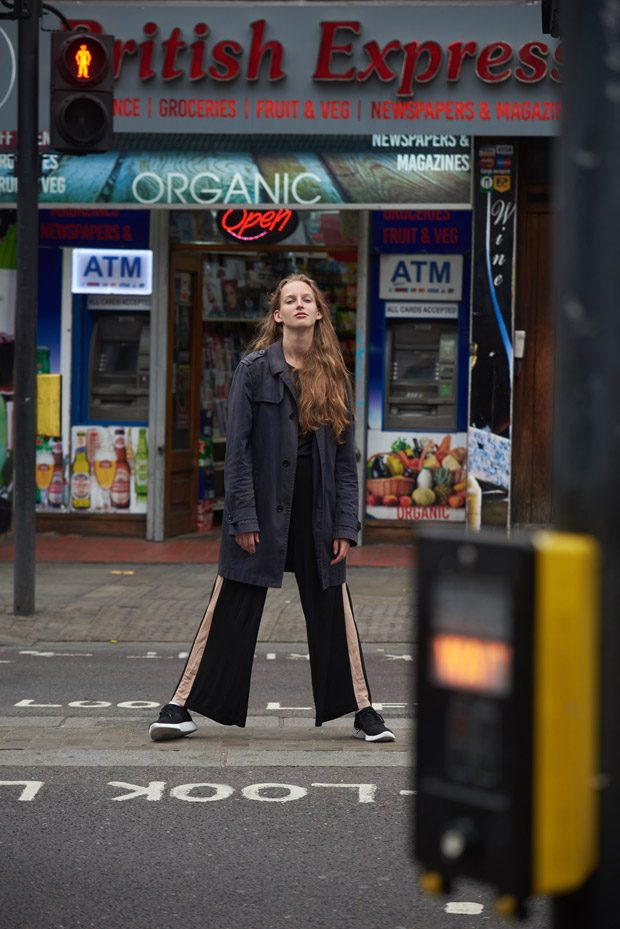 How do you stay in shape?
I love walking thru the cities I visit. It's my way of relaxing. And I'm going to the gym as much as I can.
What's on your current playlist?
My playlist is a big mix of everything possible. At the moment I have a lot of italian songs on it, mostly because last months i've been a lot in Milan and i'm trying to learn the language. But you will also find some happy (motivating) songs on it, like Shotgun from George Ezra and Solo from Clean Bandid vs Demi Lavato.
What's your favorite tv show to binge watch?
At the moment I don't really have a binge watch serie. Lately i've been more in the mood to watch movies instead of series.
In which film would you like to be the leading lady?
Kill Bill. 🙂
Do you have any obsession at the moment?
Chewing gum 😂
Do you have a philosophy that you live by?
Every experience is an experience. Even the bad ones. Learn from it, use the knowledge for the next time and go on.
Three words that describe you
Determined, sensitive and independent.
Model: Kira Alferink at M + P Models London, De Boekers Amsterdam, Models Office Brussels, Women Management Paris, Next Milan, Sight Management Studio Barcelona, Stockholmsgruppen, No Toys Modelagency Dusseldorf – kira.a.official
Photographer: Jan Malinowski – jmalinowski.com
We love hearing from you, connect with us on Twitter, Instagram and Facebook.