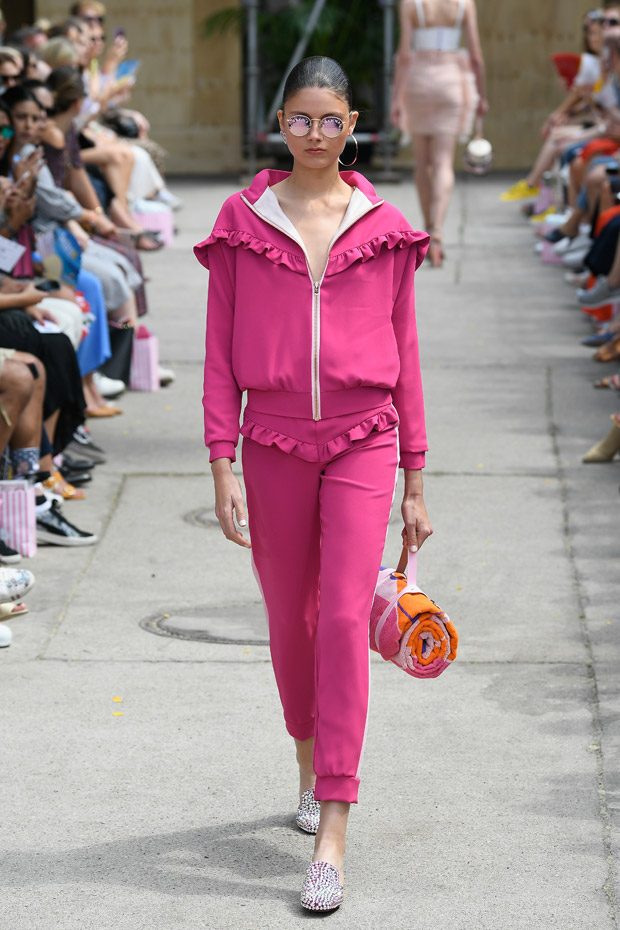 For her Spring/ Summer 2019 collection, Austrian designer Marina Hoermanseder creatively blurs the line between reality and the surreal world: satirical allusions and optical illusions can be found in sundry looks. The glitz and glamour of this collection reminds us of a roadtrip to Las Vegas in the 1990s. Blithe, glamorous, joyful. Furthermore the whole collection can be understood as a celebration of femininity and of life in all its colourful facets. It is made for the strong, powerful woman that does not follow any conventions but creates her own reality.
The designer stays true to her significant style consisting of buckles and leather straps but adds a bunch of new ideas and inspirations. Beautifully decorated with a giant wheel, a refreshing bar with cool drinks and a corner to refresh your make- up, it was the only show that was presented outside at the main location. Furthermore jewellery label Wempe showcased its latest trends and striking new pieces before the show. That unique setting underlined the special mood of this collection.
Continue below to read full review of Marina Hoermanseder's Spring Summer 2019 Collection by our Berlin Contributor SUSSAN ZECK: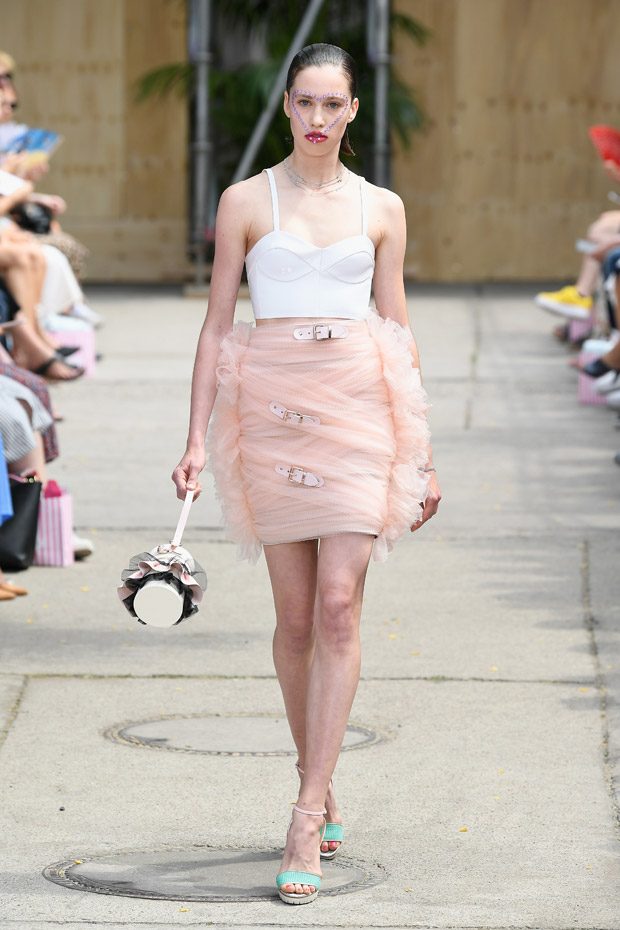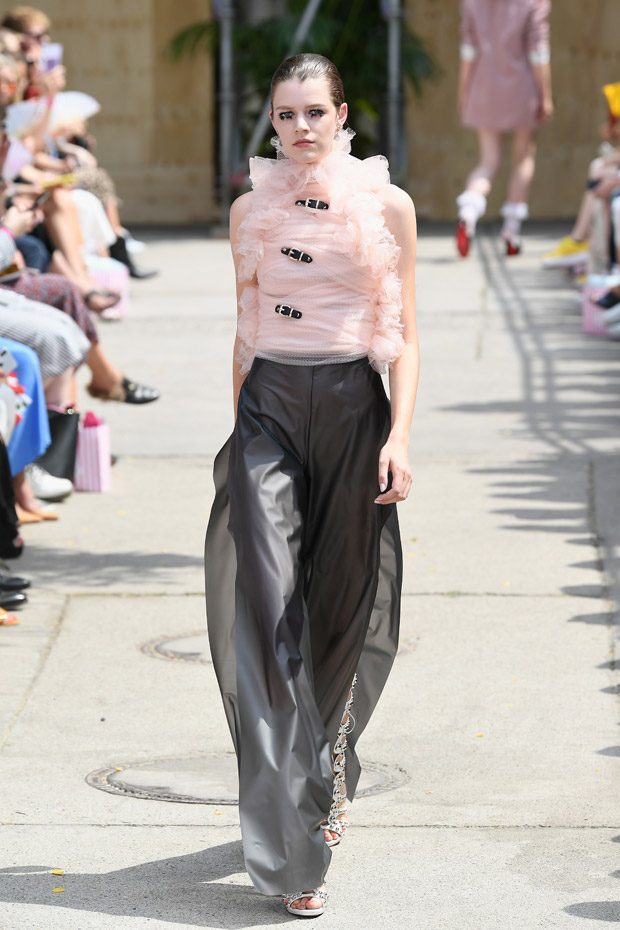 The colour pallette seems like a walk through candy land: what first of all caught our attention are all the incredibly impressive sparkling surfaces. They appear in rich gold and soft rosé. Sophisticated, seductive, smooth. Additionally, hot pink, coral, peach, creme, taupe, azure blue and night black completes the colour cocktail. Summery knitwear, materials printed in Marina Hoermanseder design plus interestingly layered, semi- matt tulle make this collection stand out from any crowd. One of Marina Hoermanseders' significant styles, her seminal strap skirt is lifted to another level: it is shown in transparent latex and shimmering metallic materials. Handmade leather pieces play a central role anew. Due to their versatile textile mix, they still embody a contemporary and fresh look.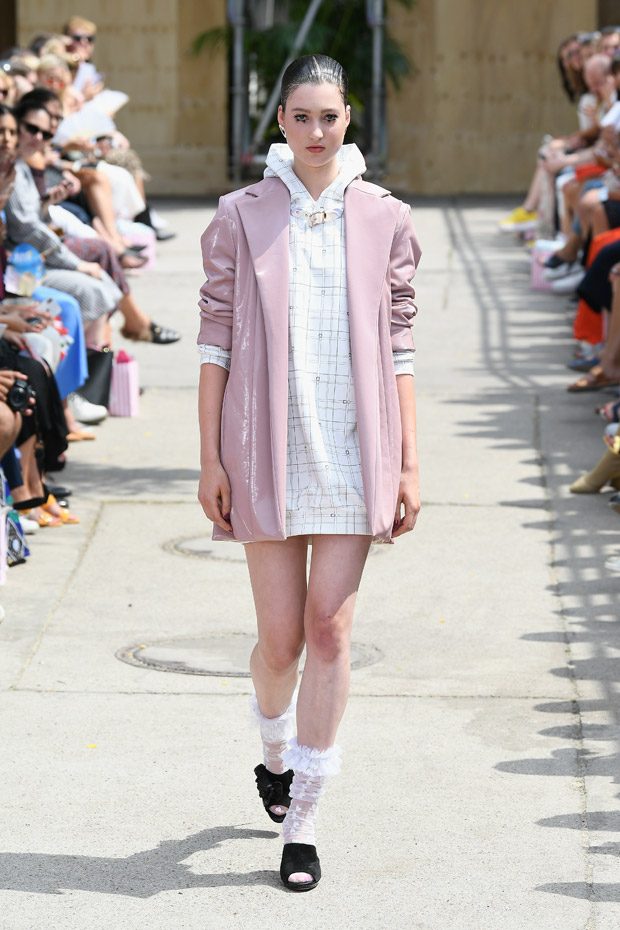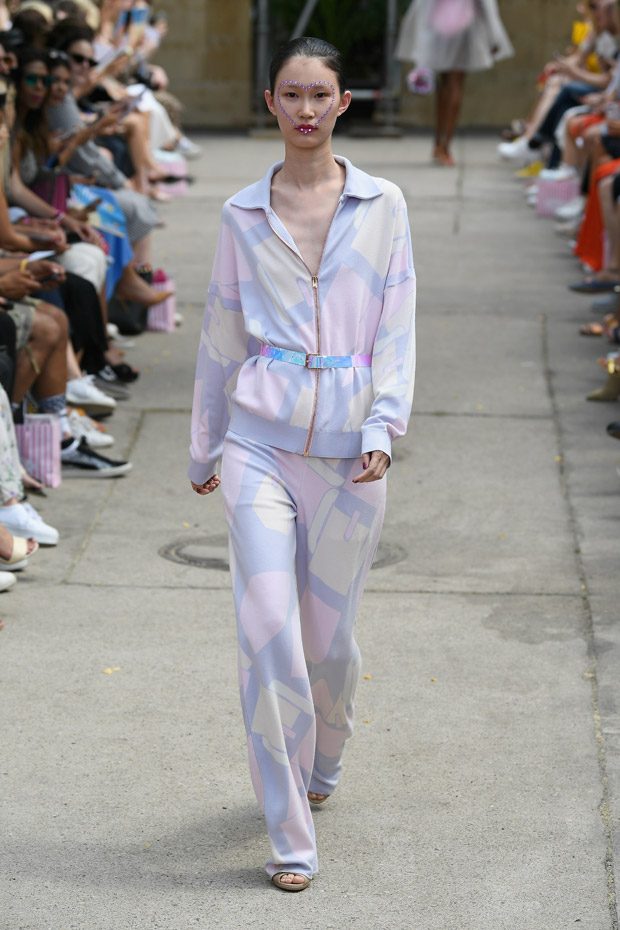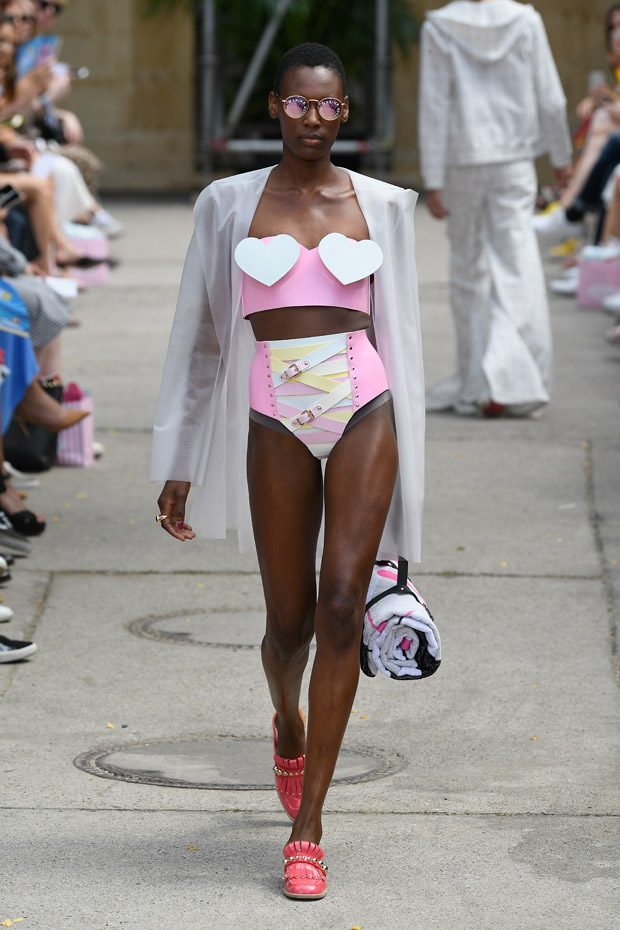 What stays in mind is the creative play with various lengths and volumes: we adore Marina Hoermanseders' modern ballerinas with super- voluminous petticoats.
Accessory- wise, whatever you can imagine, becomes real: some box bags appear in heart- shapes, round, or even in form of a towel. Our favourite bag? A see- through heart- shaped bag that contains candy inside. Welcome to Marina Hoermanseders' very own candy land!
In addition to those surreal looks, the hair of the models is mainly worn gelled back, mirrored sunglasses are Marina Hoermanseders' summer- accessory favourite. Hearts made of crystals embellish the faces of some of the models. Those sparkling beauty looks that shine so bright, felt just right. Thank you for having us, Marina Hoermanseder.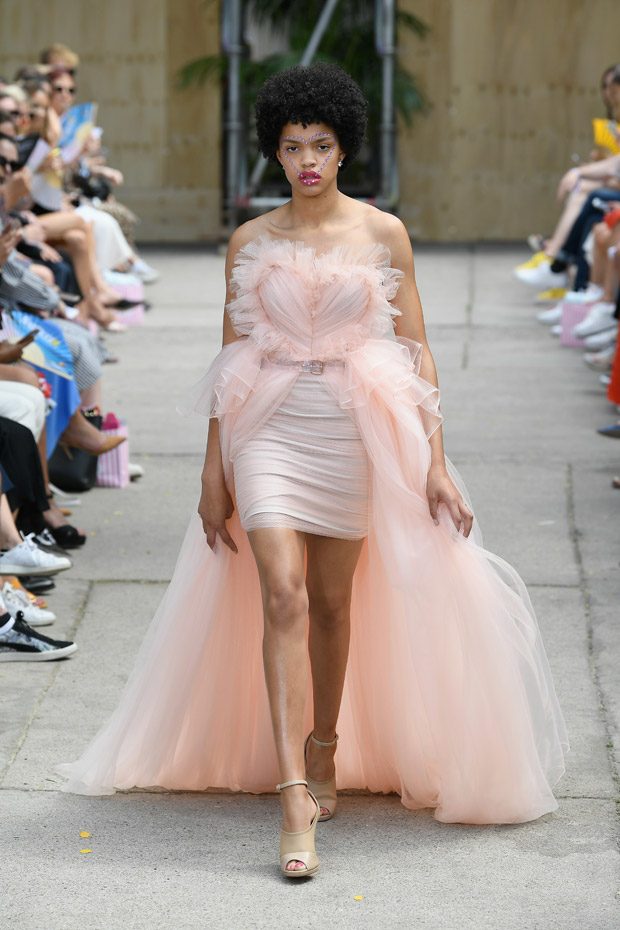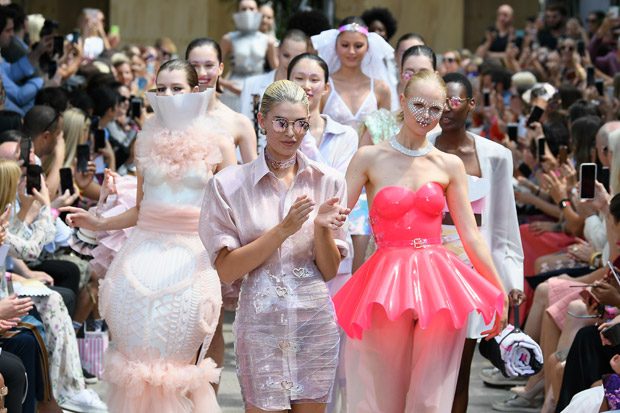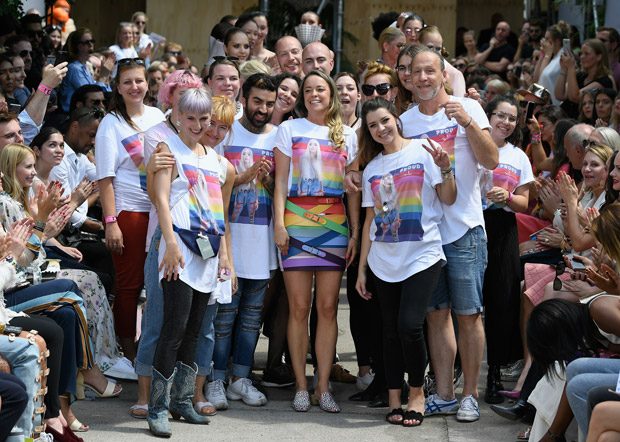 Picture Credit: Getty Images for MBFW
Review by Sussan Zeck for D'SCENE Magazine