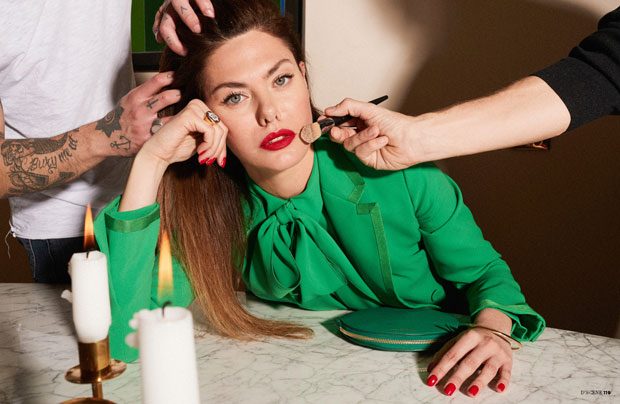 SARA BATTAGLIA one of the most talked about breakthrough designers coming from Milan in the recent years sits down with D'SCENE's Editor KATARINA DJORIC to discuss venturing into ready-to-wear, her typical day and five things she can not live without.
Read more after the jump: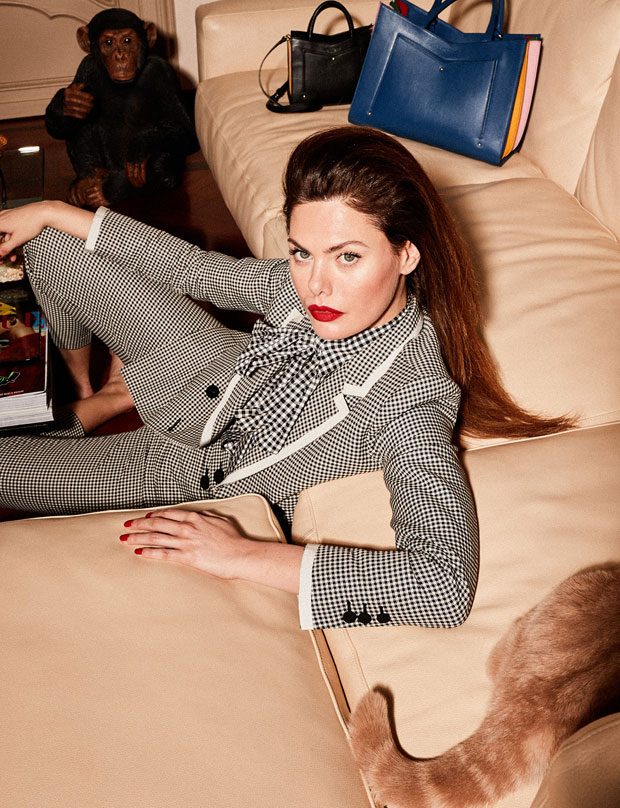 You were sketching since the age of 6, at what point did you realise fashion could be your career?
Fashion has always been my true passion. I am completely dedicated to the art of fashion, it is part of my lifestyle. Since I was a child there was always the desire to create running down my veins.
Was it a natural progression for you to extend your handbags line to ready-to-wear collection?
Yes, as you know I started creating handbags first. However I always wanted to complete the outfit introducing the ready to wear line. In the future I do plan to go further introducing other not yet represented wardrobe elements to SARA BATTAGLIA collections.
When designing what do you have in mind, and how does it feed into your work?
From my experience people desire real products, thus I want to produce pieces which can be easily worn instead of having garments only telling a single story.
How does your typical day look like? How do you balance your career with your personal life?
My career is my life, because I'm lucky to do what I like. I never stop creating, never stop been inspired, basically I never stop thinking about work, since my work is my passion.
What are the favorite piece you have ever created?
I have two favourite pieces – the Plissé Tote Bag and the Cape Jacket.
What is femininity according to you?
Femininity is everything: even how a woman talks, walks and thinks.
How would you describe what elegance is?
Be always natural by staying authentic to your true self. Elegance can't be bought.
As a fashion designer what do you enjoy the most in your line of work?
Seeing a woman loving a SARA BATTAGLIA outfit or a bag is of course one of the most thrilling moments for me personally.
What is that one piece you think every woman should have in her wardrobe?
Every woman needs a suit in her wardrobe.
Who would you say is a designer's best friend in the fashion industry?
A talented craftsmen!
Name 5 things you can not live without.
Love, freedom, passion, health and peace but also a suitcase with my favorite pieces! [laughs]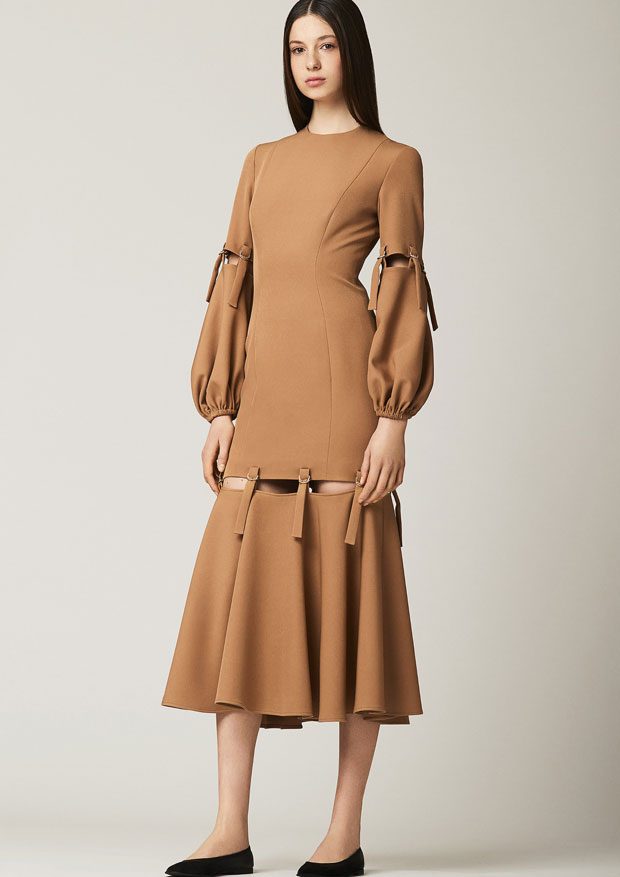 Do you still wear red lipstick, even when going to the supermarket?
Yes of course, always!!
Finally, I have to ask where do you see your label in the next 10 years?
Established, I want to create a complete Sara Battaglia aesthetic.
Keep up with Sara Battalia on Instagram @sarabattaglia
Photographer Fabio Leidi at WM Artist Management – www.fabioleidi.com
Fashion Editor Emily Lee – www.emilylee.net
Makeup Artist Roman Gasser at WM Artist Management
Hair Stylist Marco Minunno at WM Artist Management
Special thanks to Beside Communications
Find the latest designs from SARA BATTAGLIA on FARFETCH.