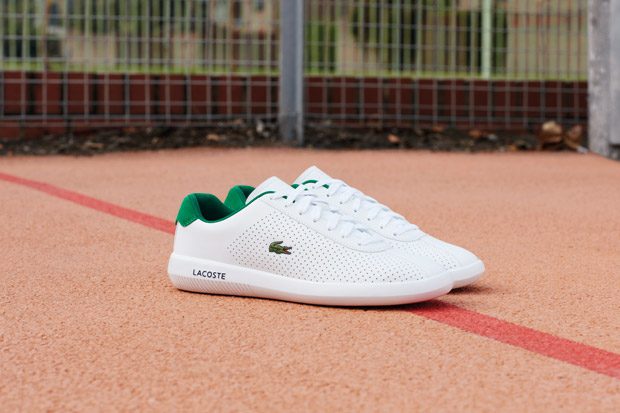 Exciting news from the renowned French fashion house Lacoste that had just celebrated its 85th anniversary: these days two outstanding new collections reached us, "Icons of the Game", and "Keep Playing". Needless to mention, we could not wait to share the latest footwear trends with our readers. What we can reveal already: significant for both collections is their highly functional, sporty- chic yet cosmopolitan- wearable approach. The creations certainly stand out, but always stay utterly wearable and practical at the same time. Thus, they are the perfect addition for your Autumn/ Winter 2018 wardrobe.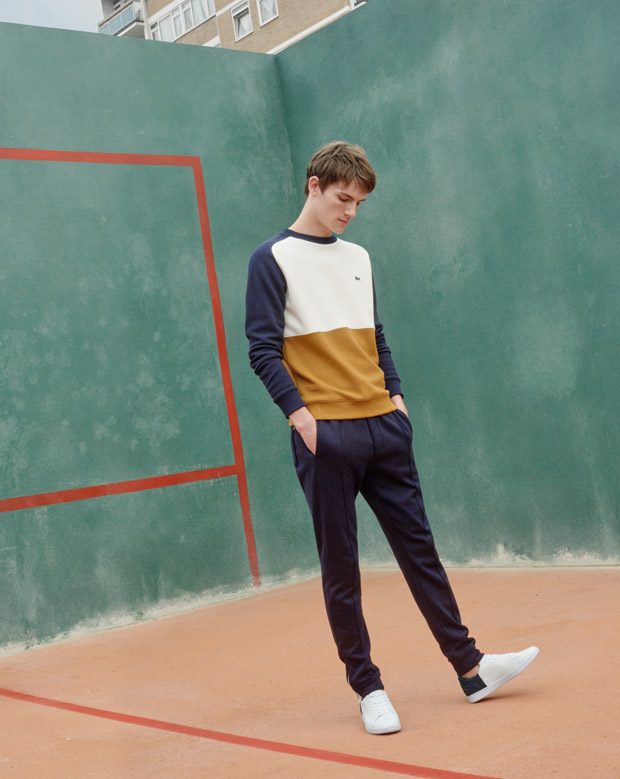 "Icons of the Game"
As you may assume by its title, this collection is referring to the legendary heritage of the brand. You can literally feel this influence when noticing the elegance and confidence that those outstanding pieces embody. It is for those, that are at a point of their lifes, where they are in pure with their lifestyle and the life they are living. In our fast- living times, that can be even understood as an ode to know who you are and focus on your strenghts.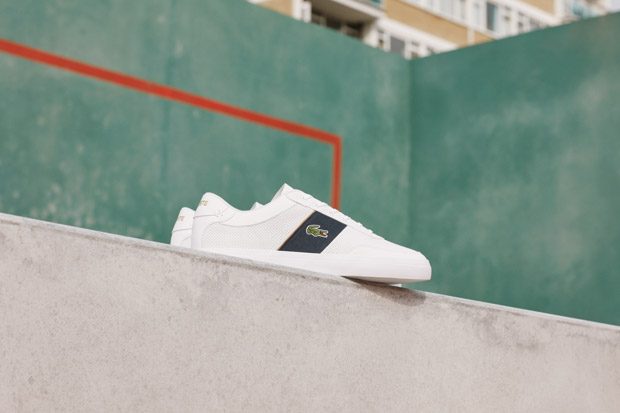 The minimalist aesthetics of the L12.12 shoe is inspired by the L12.12 polo design style. As we remember, the unique polo shirts in various, multi- coloured hues, that are provided with the brands' iconic croc emblem, are another trademark of the brand. In virtue of this sporty- creative design, you can wear these shoes with elegance and grace. They can be worn with plenty of outfits, reaching from very sporty to endlessly elegant looks. These models, that can be bought for men, women and children, focus on highest quality: they contain premium leather, piqué textures, tactile materials and leightweight outsoles so that your feet feel comfortable and fresh all day. Timeless styles play a central role in this collection. Thus, the range of colours is kept very classy, fresh and blithe. The details of these shoes make the creations so unique. However many shoes are kept tonal and timeless. Sometimes two tones are paired in one shoe, but never too many. Thus, the creations stay timeless yet sophisticated, with just the right amount of each. For both the menswear- and womenswear line, Nappa leather uppers, enhanced by perforations on the quarter plus an Ortholite footbed guarantee highest wearing comfort. Interesting fact? The Nappa leather uppers are inspired by the leather grip of a tennis racket. Another visionary idea that stands out and stays in mind.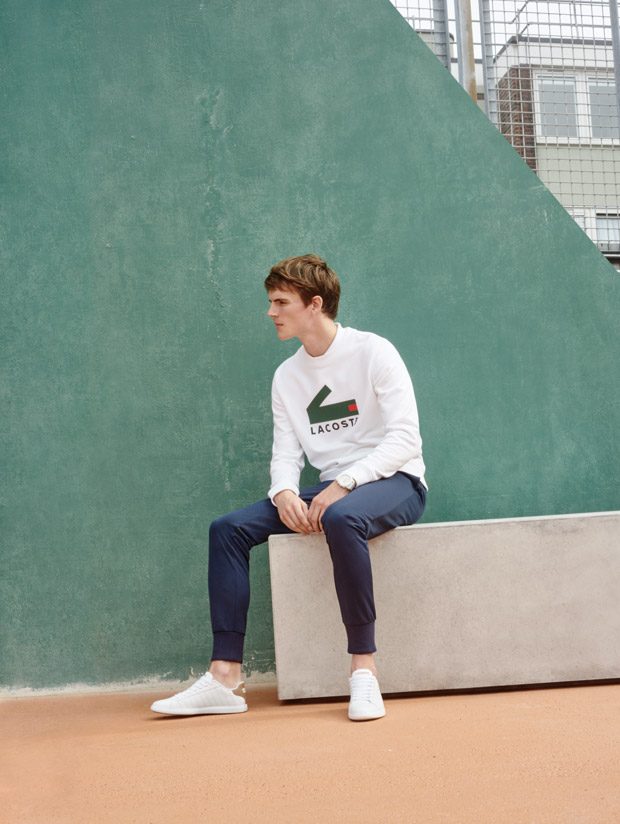 Another favourite design of us is the Carnaby Eve. That model is available for both men and women. It features a cupsole design. Besides the uppers are made of a mix of soft leather and suede with Lacoste branding on the heel, and anew the sportswear influences clearly shine through. Luxurious linings, OrthoLite insoles and the typically elegant styling round off these lavish looks.
When it comes to the kids collection, it gets colourful and joyful: the sneakers feature a very vivid, bright colour pallette and an all- over croc print.
When clearly observing this collection, the tennis heritage of the brand clearly shines through. It can be even interpreted as an unparalleled symbol of the game.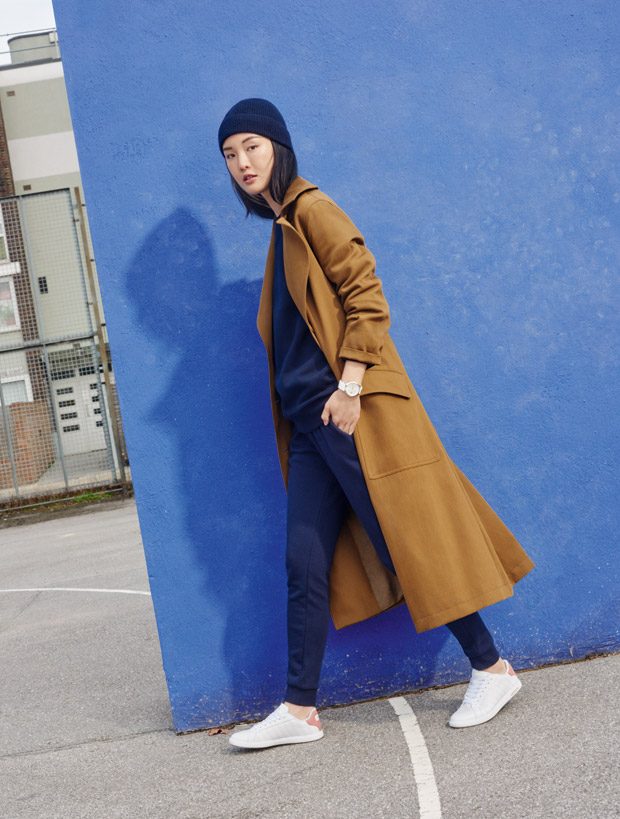 "Keep Playing"
With a bunch of rain repelling pieces, this collection is the perfect addition to make it stylish yet comfortable through rainy autumn days. It will protect you and keep you warm in style. Key pieces of this collection are the Explorateur HI, which is a premium reinvention of Lacostes' iconic high- top for winter. With its raised outsole you are ready to master any surface during stormy autumn or winter days. Its unique gold- foil tongue adds a very chic, unique approach to the overall image.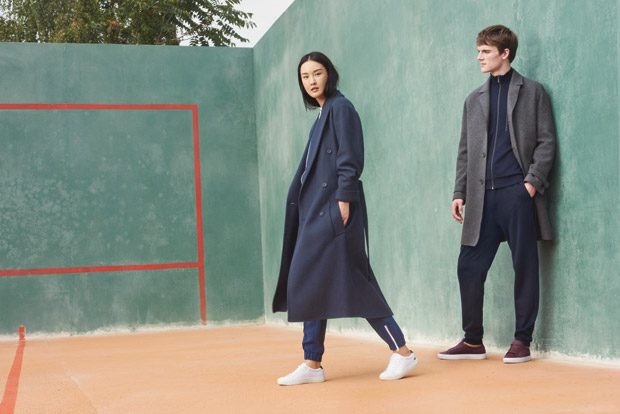 Another key piece of this collection is the Explorateur Hydro, featuring Hydroguard waterproof leather, sealed seems including a neoprene bottle for special weather conditions and warmth. Moreover this model is finished with Lacostes' iconic metallic croc emblem. The classic silhouette is eased by thinsulate lining. On the other hand, the Eyyla and Eyyla Chucker take their inspiration from tennis- inspired designs. Because of their clean lines, premium materials and a piqué mesh sock lining, a fashion- forward approach is created.
In addition to that, the "Keep Playing" line for men captivates with its techincal materials and branded linings. These models definitely inspire the contemporary man to wander around the most rough grounds in Autumn/ Winter. But what makes your urban city tours possible? It is exactly this mix of Hydroguard waterproof leather, Thinsulate insulation and a rugged outsole.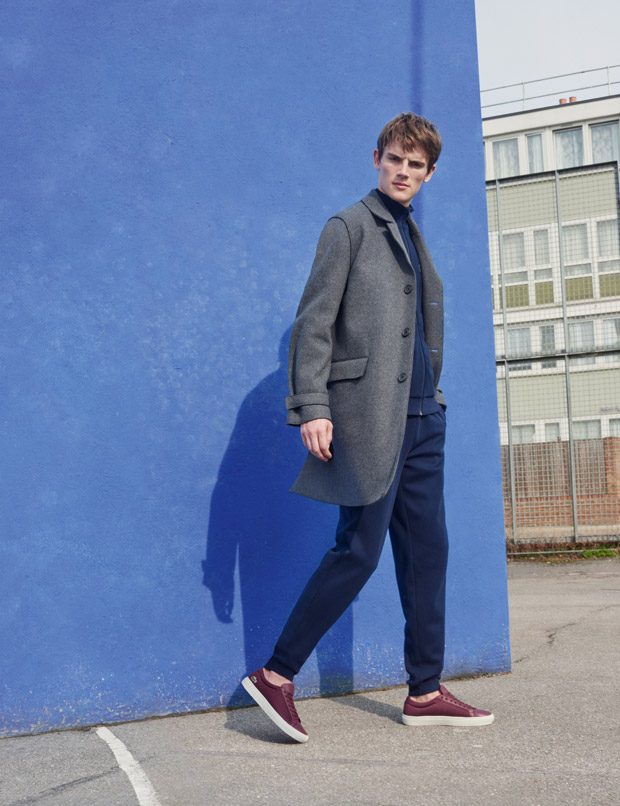 The Explorateur Classic is the perfect addition for your winter wardrobe. It has various merits: for instance water resistance, premium materials and a very versatile design. Thus, you will, without any doubt, stay warm and comfortable when wearing that model.
Worth of mentioning is also the Esparre Winter Chukka: it captivates due to its water resistance and its versatile chukka style, whereas the Joggeur 2.0 and Menerva Sport appear in form of a low- cut sneaker and are kept in harmonious winter nuances.
What sounds alluring will come true for the colder season: thanks to these compelling creations from Lacoste, we cannot wait exploring urban city jungles. Stylish, warm and dry. You can purchase these items in any Lacoste shop or online at www.lacoste.com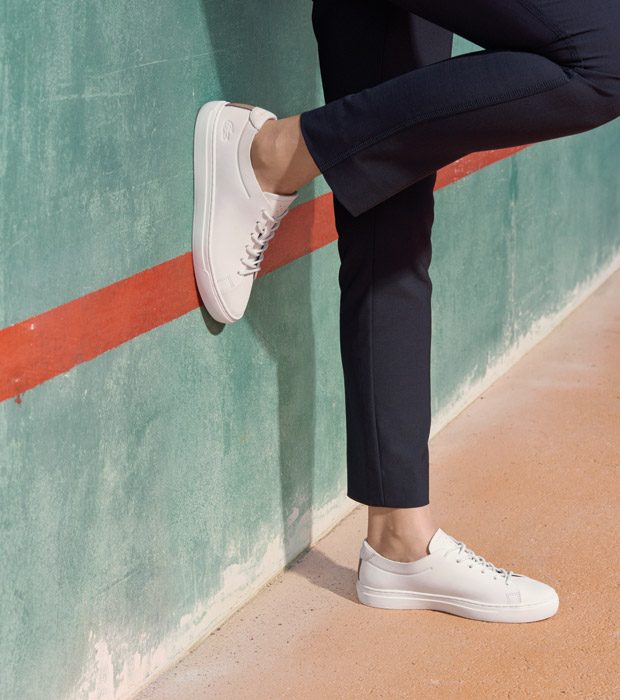 Picture Credit: Lacoste, www.lacoste.com
Review by Sussan Zeck for D'SCENE Magazine