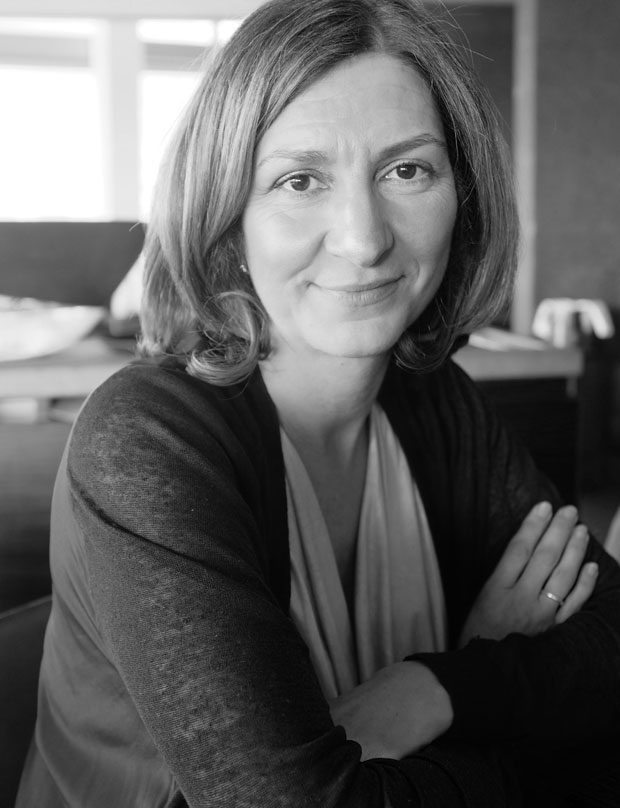 KAREN DIAMOND Owner, Director and Head of Bookings at MODELS 1 the renowned London based model agency sits down with D'SCENE Editor ZARKO DAVINIC to talk about the 50th anniversary of the agency, fashion industry embracing diversity and secret to a long model career. 
Read more after the jump: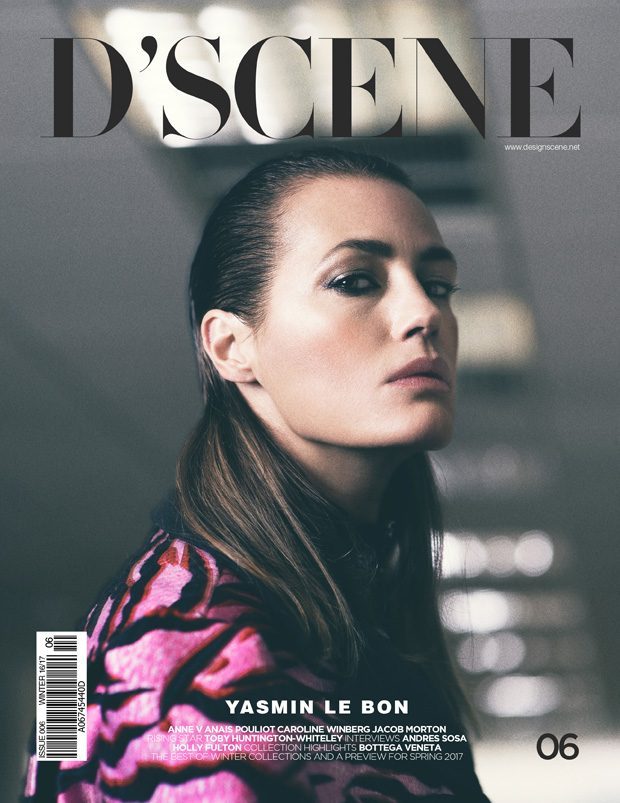 Yasmin Le Bon for D'SCENE Issue 006 by Olivier Yoan
When and how did you get interested in the modelling industry?
I came into the industry by accident. I was young in my early twenties and got a job as a receptionist at a photographers studio. After a couple of years there, I then moved on from booking the models to working at Models 1 in 1988.
What would you say sets apart MODELS 1 from other model agencies on today's market?
Models 1 has always been incredibly consistent. It has always been about the models and never about the individuals that have worked here. The previous owners that I learnt and trained under, founders José Fonseca and April Ducksbury, were always about the talent. When we took over in 1999 we continued that ethos so it has been amazingly consistent. Models 1 has always been about finding great models and managing long careers. Models who can go from new faces to mainboard to even landing themselves on the classics division eventually.
MODELS 1 represents supermodels such as Linda Evangelista, Yasmin Le Bon, Carmen Dell'Orefice, Nadja Auermann and Magdalena Frackowiak, what would you say is the secret to the longevity of their careers?
I think any model who has a long career has to be very good at their job and be an absolute pleasure to work with. There are a lot of opinions outside of the industry that models are divas or bitches and that's not true. Clients and photographers, want an easy day, they want to work with hard working professional models. The longevity is part due to a models desire to continue doing it and also our management as agents. It is our job to advise if there is ever a quiet period that they will come out of it. Modelling can be a fantastic career for anyone who has the right attributes but it is also hard work. It all comes down to those particular individuals that are very hardworking and incredibly professional that people then want to work with them again and again and again.
You also represent social media superstars such as Olivia Palermo and Johannes Huebl, what can young models learn from their incredible success?
The world of modelling is changing all the time, as is the world of marketing and obviously social media has played a huge part in that. Olivia and Johannes have embraced that completely. Johannes comes from a traditional modelling background, while Olivia has taken a different path and modelling has become a part of what she does. Their lifestyles are very aspirational and so is their social media but in an obtainable way. Olivia is renowned for her high street shopping tips as well as for attending designer shows. I believe that what she sells for a brand and to her fans, is that her look is always achievable and doesn't require a huge budget. And again both are incredibly professional which makes them a pleasure to work with and for us to manage.
Body shape and skin colour have became an important part of the conversation, do you think the industry is finally more diverse or is it all just a trend?
I think that finally it is more diverse and that comes down to social media. Social media is shaped by us and it is determined by the people. In previous years it was effectively a very small percentage of people that included the designers and also the magazine editors that dictated what images we saw. In what social media and in particular Instagram has done is throw that wide open. The biggest instance of this is in the development of curve fashion, it was very limited and originally mainstream magazines did not really cater for a curvier woman. What we are now also seeing is more ethnicities. The fashion industry has always been fairly diverse but what has ended up on the final pages of mainstream magazines has not always been that way until now. Now there are so many platforms and forums for images to be published that there is so much more diversity. The fact that there are several Muslim models wearing hijabs like Amina Adan who we represent and that brands are recognising that is fantastic. There is a huge market out there and in the past brands were not necessarily speaking to that market.
In the last year #MyJobShouldNotIncludeAbuse hashtag started by Models 1 supermodel Cameron Russell raised awareness of the ongoing problems. As the topic seems to fade from the spotlight, do you think the model industry is still willing to make important changes?
I think it has brought it to the forefront. The campaign has made young people realise that they do have a voice and that they should be encouraged to speak up. The most important thing is that young people in this industry, both boys and girls, will now feel that they have a voice and that they will be listened to. As the campaign may fade from the headlines, I hope the changes will be permanent.
Xavier Serrano for MMSCENE August 2018 by Igor Cvoro
What is the first thing you notice in a future model?
The first thing if you are out street scouting would be height and shape and then as you get up close and look at their face you hope that their face would be photogenic but really you don't know until you see them through a camera lense. That is just the first step however and then it is down to the model and their personality and how much they want to do it.
What is the best advice you could give to aspiring models?
Approach the best agencies in whichever city you live in and only the best. There are far too many rogue agencies that will promise you the world and take your money. No reputable agency charges fees up front and they only make money when a model is working as it is a commission based system. If you are rejected by the top agencies then it is best to just accept that rejection as there are agencies out there who will take your money and abuse that trust. Unfortunately modelling is not right for everyone and not everyone can be a model.

Who are MODELS 1 guys and girls on your new faces board we should keep an eye on?
We have some fantastic emerging talent coming out of both divisions. On the women's board we have Anna Proffitt who just shot for British Vogue and Julia Meyer who has walked for brands such as Miu Miu and just done the See By Chloe campaign. Lucas Chancellor we are very excited to have as we represent his mother Cecilia and he shot the Marni campaign as well as walking internationally in his first season. Elliot Meeten has progressed incredibly over the last 12 months and just had his first cover come out for Vogue Hommes and we are all very proud of how far he has come.
Models 1 is celebrating it's 50th anniversary this year, defining an era in the ever changing industry, how do you see the role of a fashion agency changing in the coming years, perhaps decades?
The role of model agencies will continue to evolve. The core business of managing and nurturing talent will remain the same but that talent is going to continue to be more diverse. Not all brands are interested in just straight forward models and with the changing times, social media stars and influencers are having more of a presence.
Keep up with MODELS 1 on Instagram @models1