Discover The 1st SHAYNE OLIVER for COLMAR Collection
|

This month COLMAR presents the first collection from it's exciting new collaboration with American Fashion Designer SHAYNE OLIVER. The COLMAR A.G.E. by Shayne Oliver is one of three collections to come in the collaboration with the celebrated designer. Oliver who is the creative power behind brands such as Hood by Air (Oliver founded the brand in 2006),  and the later revived iconic 90s brand Helmut Lang shares about his collaboration with the Alpine-wear staple fashion house:  "Colmar has an incredible heritage in outerwear and it is indisputably the master of ski apparel. Searching through their almost centenary archives was exciting. And it was particularly intriguing to transform these collections and reconfigure them through street language and my aesthetics. Our encounter is an experiment in mood and energy which drives the outerwear collection a maximum, juggling the iconic products of Colmar with my sense of performance and a unisex approach to wearing fashion."
The collection launching today, September 18th, brings a new vision to the iconic name reshaping the skiing culture since the 1920s. Shayne Oliver while creating his collection with Colmar explored the brands massive archive, honoring the impressive history and innovation with his new designs. The famed COLMAR jackets now got a touch of Oliver's unique sentiment, with the collection including seven outerwear garments as well as a pair of quilted trousers. The design also celebrates Colmar's ever dynamic nature by offering an innovative cape like jackets which are hung from the shoulders in a form of small parachutes. The quilted unisex trousers come in three different colours taking in on a revolutionary design from 1970s. The ski trousers are no doubt Fall Winter 2018 collections's statement piece, ready for the streets.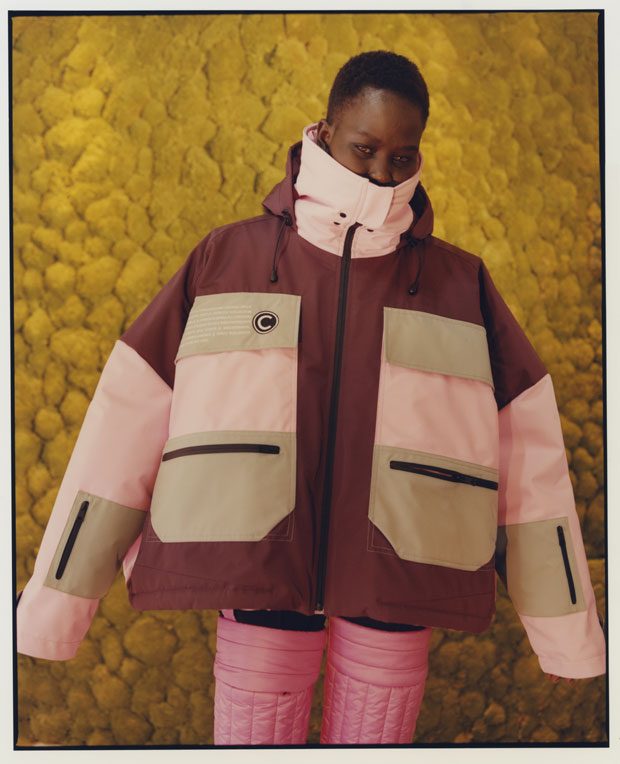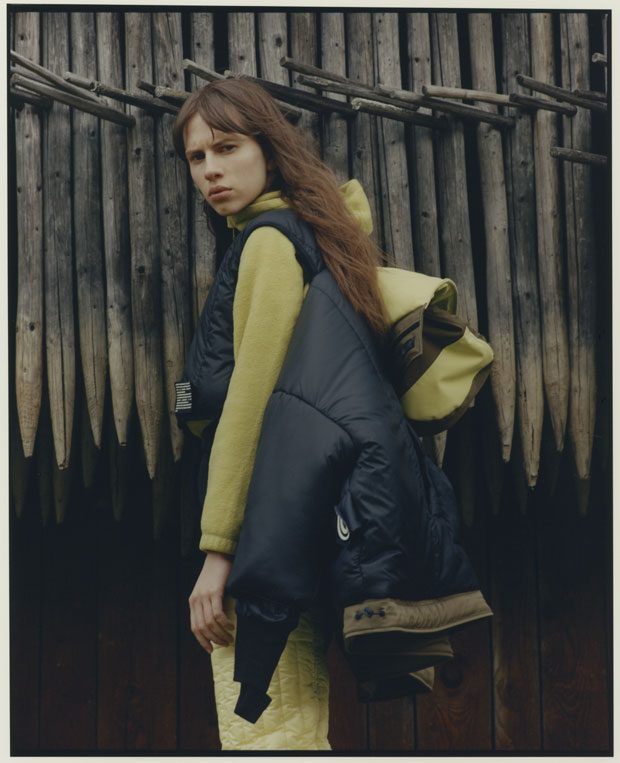 In addition Shayne Oliver worked on creating double and triple parkas coming with an entirely reversible design – in addition to double the hoods and sleeves. The parka design is entirely unisex as well in its design and fit, the sentiment and functionality of ski-suits is embellished by opaque and shiny fabrics.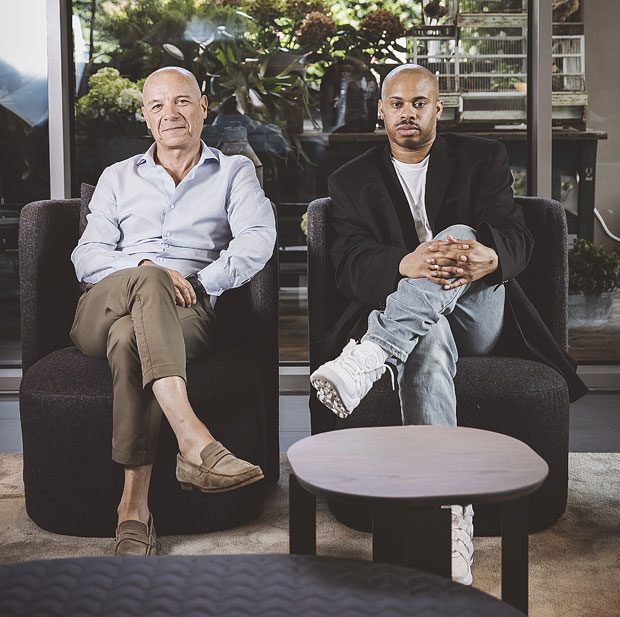 SHAYNE OLIVER AND COLMAR CEO GIULIO COLOMBO Ph Meschina
To this day Colmar is one of the most successful ski-wear names in the business, the latest collaboration is according to Chief Executive Office GIULIO COLOMBO the next step for the house. "Seeing how Shayne Oliver has interpreted our history was definitely interesting, the association between our two worlds, if at the start I thought would be difficult to see, has produced amazing results. What I appreciate is that while reworking iconic pieces of the past in an extreme way, Shayne has been able to preserve their soul and so it is easy to guess which jackets, sweatshirts and trousers were his inspiration. Alpine nostalgia, understood in a revisionist sense, is an important topic for us who come from that world and who have created and invented aesthetics for that world, the mountains, skiing and the cold, which are still very topical." – shares Mr Colombo.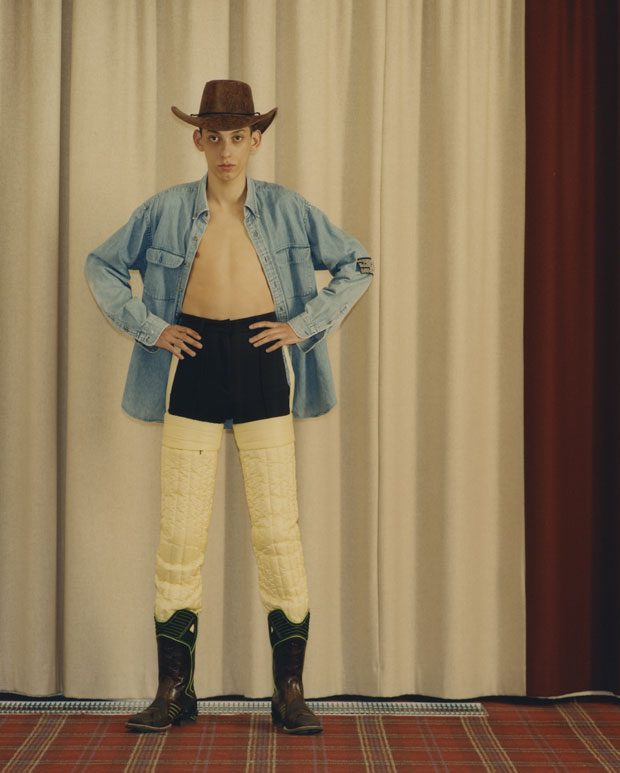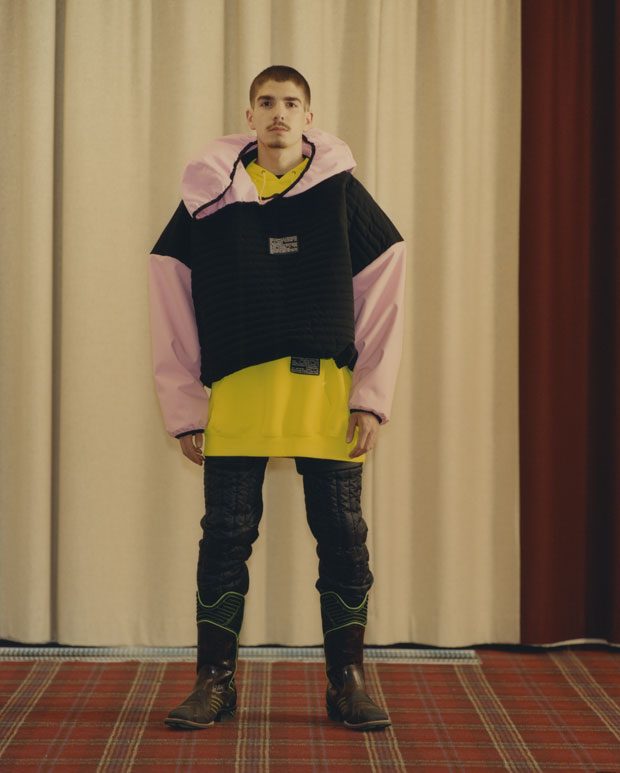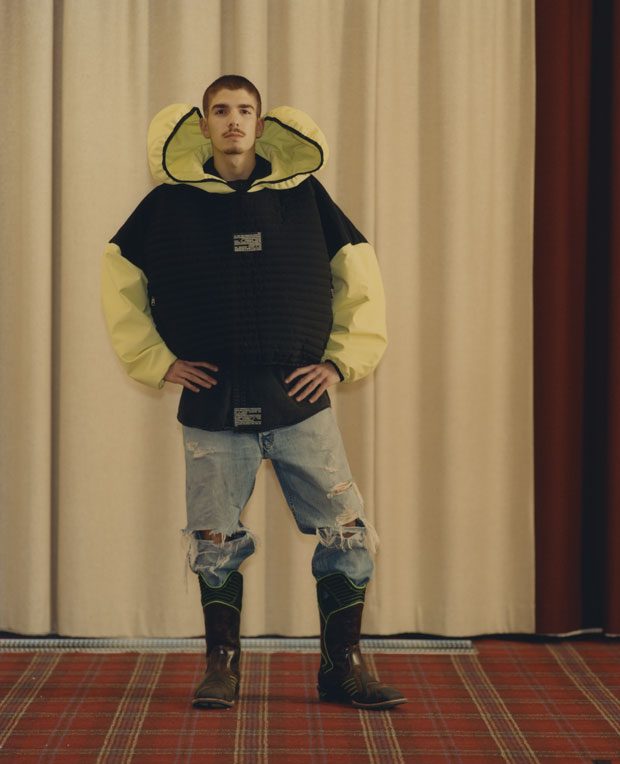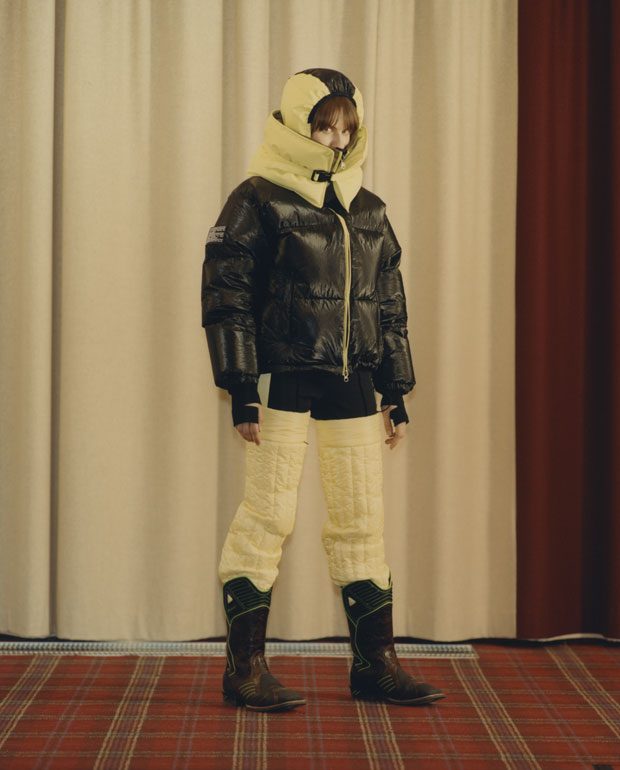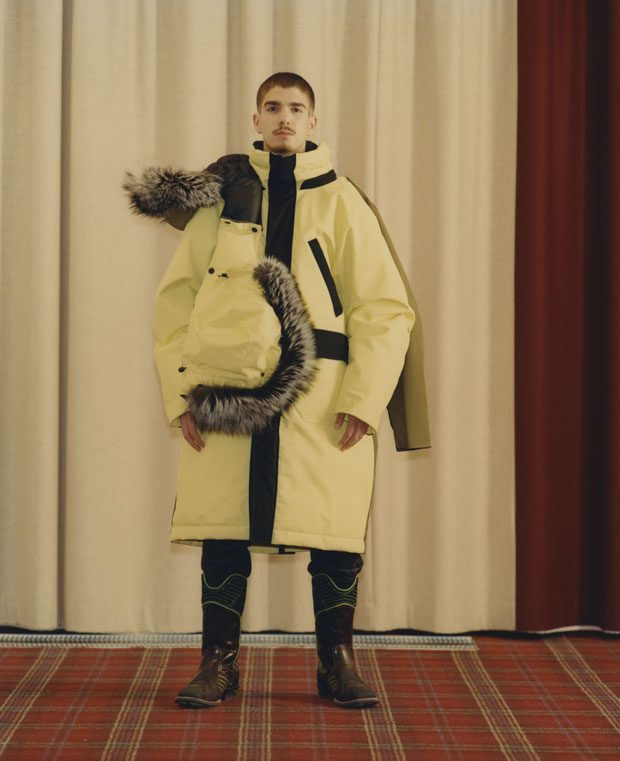 The new collection as well as the visuals accompanying the design, are mixing the Alpine moment with an eye-catching underground like visual perception. Enlisted to shoot the video was New Zealand based director Sharna Osbourne who shot the videos in VHS and Super8. While in charge of the photographed was Londoner Jordan Hemingway, who shot the images in film, mixing the Austrian Alps and locations such as the Aqua Dome in Laengenfeld.
Discover more of the collection on the A.G.E COLMAR Collection web page.