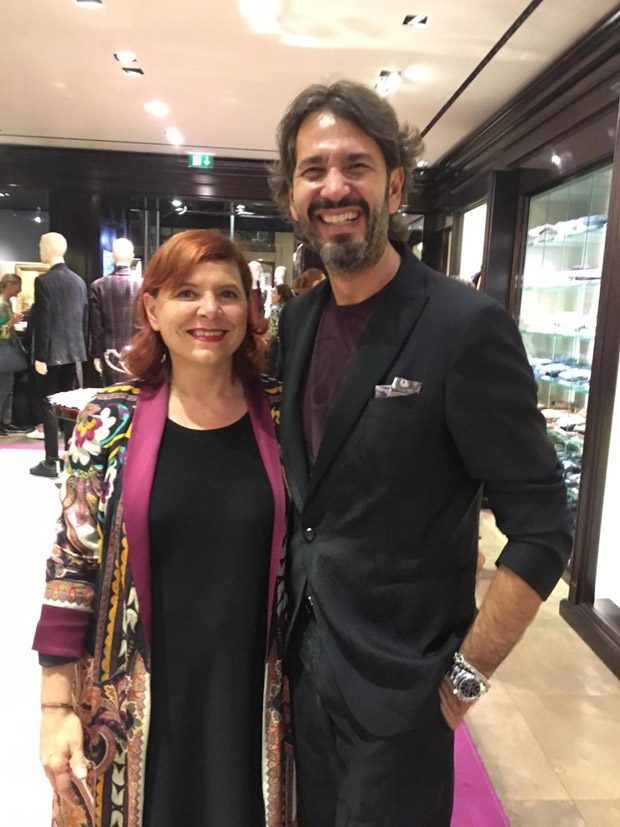 Exciting news from Italian traditional brand ETRO: this year, the renowned label, that is nowadays a global player, celebrates its 50th anniversary. In our fast-living times, that big anniversary is a true highlight. When we were invited by the two hosts of the evening, Genis Ganassi (Retail Director ETRO) and Uman Sezer (ETRO Store Manager Munich), we were more than excited to celebrate 50 colourful years of paisley, bold pattern, traditional values mixed with innovative ideas and a lot of bohemian dreams. As location, the labels' store in Maximilianstraße, which is one of the four royal and most prominent avenues of the city, was chosen. Even better: the two highly dedicated and professional hosts presented us their current collection in their shop. Thus, we were curiously discovering the latest trends for Fall/Winter, but more about that later on.
Among the guests were representatives of the Italian brand, that were flown in for this evening, such as Mirko Moro (Buyer Coordinator uomo Worldwide/ ETRO), and Cecilia Milano (CRM Manager / ETRO). From the German side, the event was supported by Schoeller & von Rehlingen Public Relations.
Continue below to read full review of ETRO's 50th Anniversary event by our Germany Contributor SUSSAN ZECK: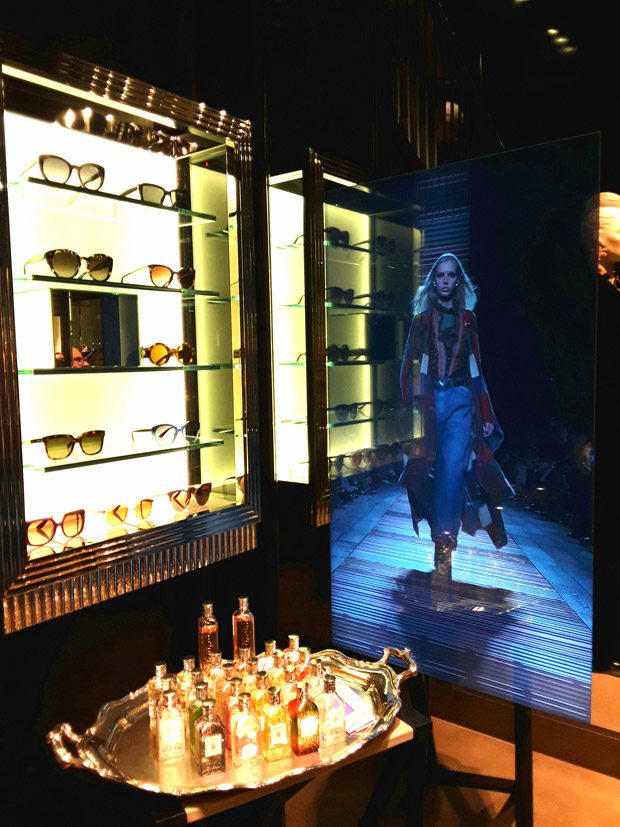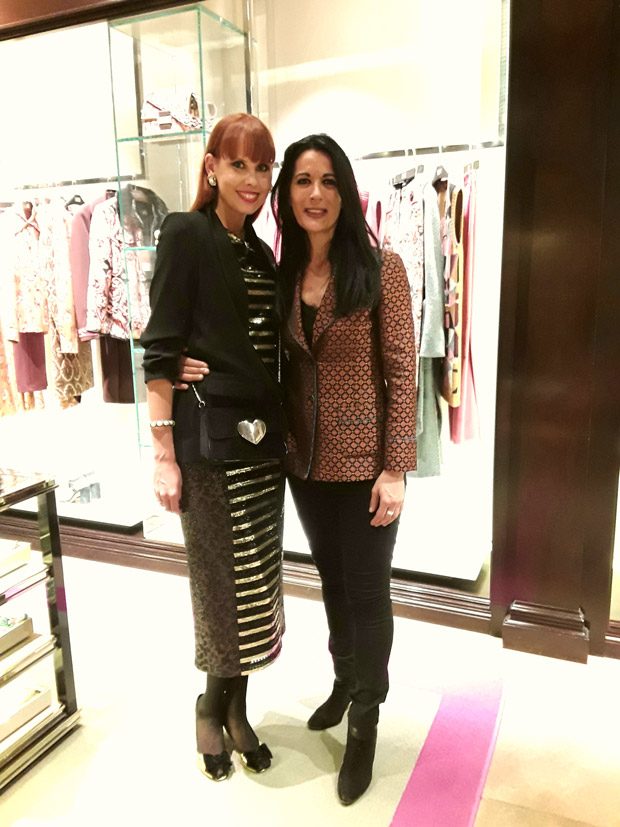 A true highlight was the presentation of the labels' 50th anniversary capsule collection. In this colourful men- and womenswear collection, the label harmoniously unites its iconic paisley pattern with psychedelic graphics and bold, geometric shapes. Sweaters, T-shirts, slip-ons, purses and scarfs- we name it, this collection contains it all. The pieces are incredibly impressive due to their unique, joyful approach. As styling support, renowned Fashion Blogger Nina Suess, dressed in a gorgeous ETRO total look, was in attendance.
However, being spoilt with a delicious catering and a fantastic DJ, that was flown in from Berlin for that event, there was a lot more to discover in this opulent store. Apart of the interior design of this shop, which is, consisting of impressive paintings on the walls and a highly beautiful chandalier, a true highlight, we were eagerly awaiting to discover the collection. Luckily Uman Sezer was so kind to show us around and explained us everything incredibly well.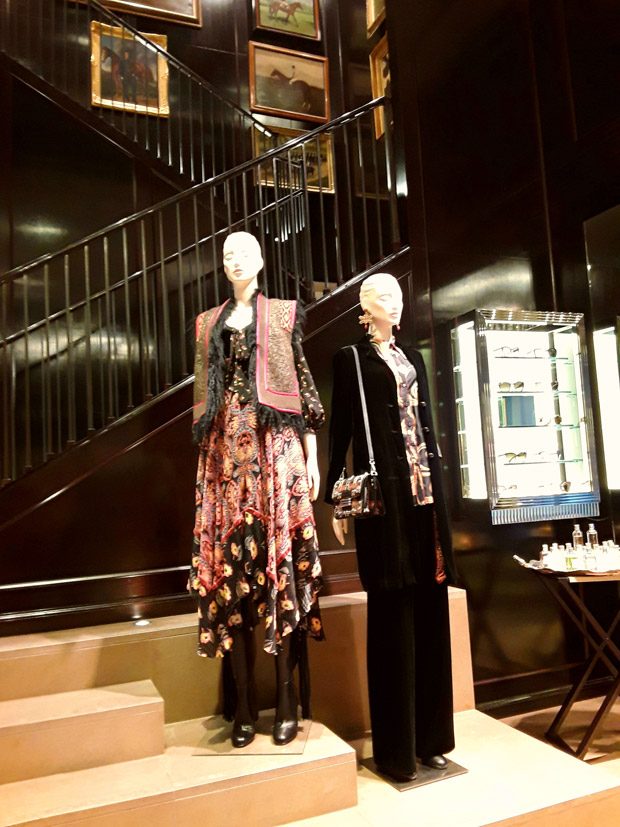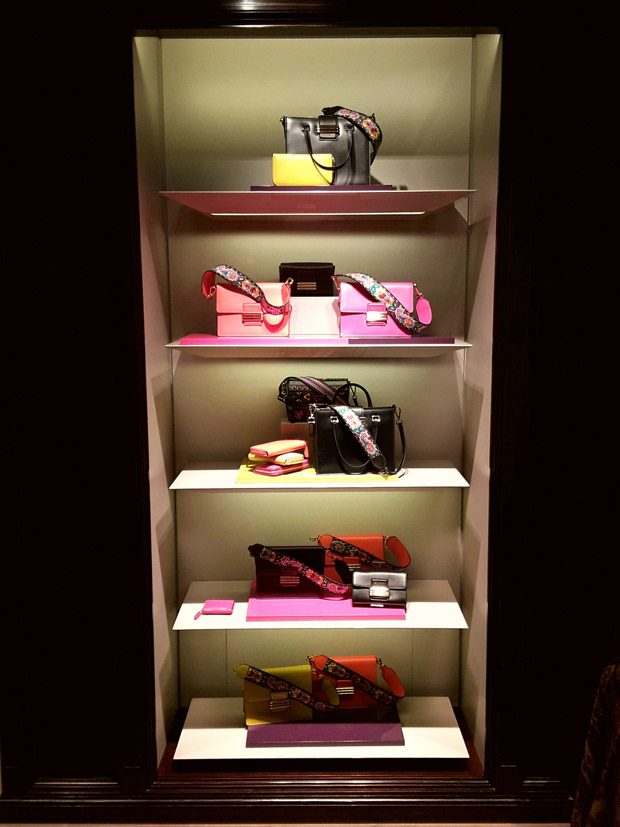 The pieces we got presented by the hosts for Autumn/ Winter truly make you stand out from any crowd: with its bohemian influences, they stay true to the style the brand is famous for. As we heard, Veronica Etro took her inspirations for the geometrical pattern from Ballet Russe. To ensure each print will be at the right place, she even created 3D models of each outfit before the show to prove its complexity will work. In her ponchos, coats with highest feelgood factor and dresses, that are enduringly flattering the female silhouette, western, folklore- inspired influences clearly shine through. Plus, the detail-awareness of this collection is sheer endless: look at these refined ruffles, the charming bows, fringes, pompoms and the endlessly elegant embroideries. The colour pallette is a very strong one with preference for powerful earthy hues, such as orange, saffron, cognac, olive, burgundy, cornflower blue and rose- to name only a few. Additionally, some rather restrained tones are used as well, such as night black and sheer white.
For the accessory-fans among you, Uman Sezer also introduced us several ETRO handbags and purses: these leather goods made of highest quality can be purchased in various colours and sizes. Our favourites? The bright, eye-popping models in yellow, orange and fuchsia. Combine them with a strap in paisley pattern and you will certainly brighten any autumn/ winter outfit in a highly striking way.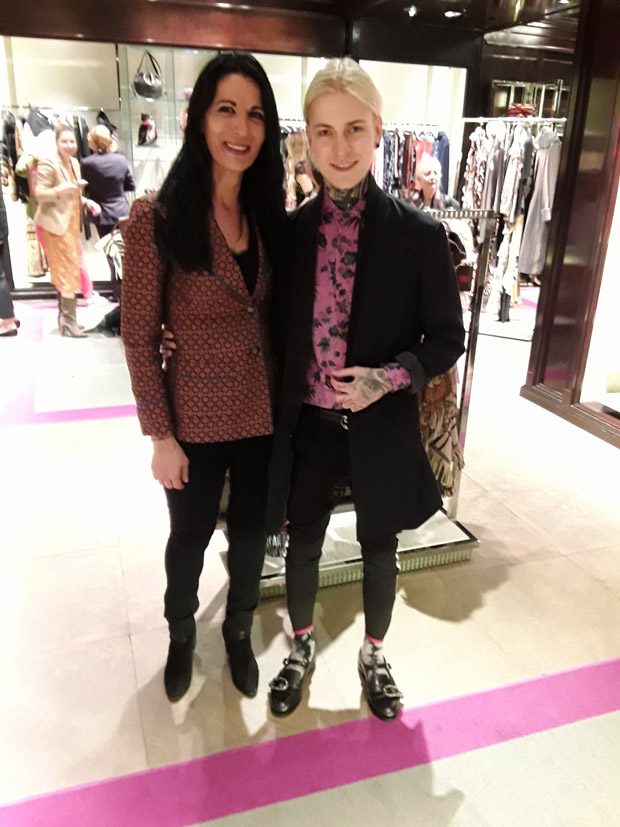 Some background knowledge about the brand: Gimmo Etro founded the label as a weaving mill in 1968. Since the 1980s, a wider range of products has been added, such as leather goods (handbags) and accessories, for instance scarfs and ties. Almost twenty years later, in 1998, glasses have been introduced. And solely a year later, also perfumes. What started as a family business stayed a family business and these days the labels' star shines brighter than ever: nowadays the founders' four children, Ippolito, Jacopo, Kean and Veronica lead the company in a highly successful way. The last-named is, since 2001, responsible for the womenswear collections of the brand. As you may remember from our Fashion Week coverages, the labels' shows during Milan Fashion Week are always a true highlight. Being significant for the style of the Italian fashion house is their incredibly interesting merging of traditional values with innovative approaches and ideas. Traditional products are interpreted in a highly nonchalantely, creative way. "La nuova tradizione", as ETRO calls this. Worth of mentioning is the labels' preference for bright, joyful, eye-popping tones that radiate pure joie de vivre. Furthermore the labels' iconic paisley pattern, that is nowadays applied in multifarious ways, is an all-time-favourite of the brand. When talking about pattern, you clearly feel the love for a pattern choice full of visual complexity in the pieces we spotted during the event. Therefore every piece is a highlight in its very own way.
Thank you so much, ETRO, for letting us participate in your 50th anniversary celebration. And an even bigger thanks to the two highly dedicated and professional hosts, Genis Ganassi and Uman Sezer, for their excellent service.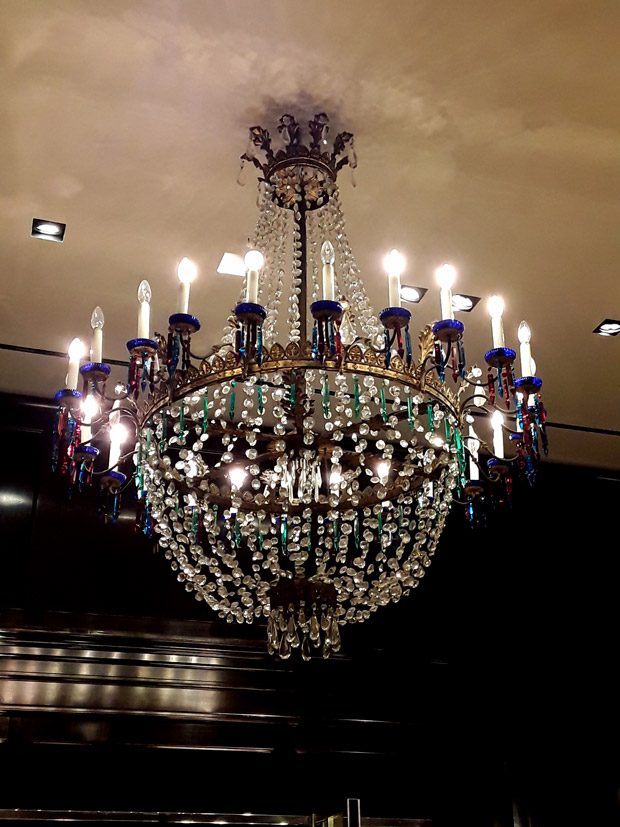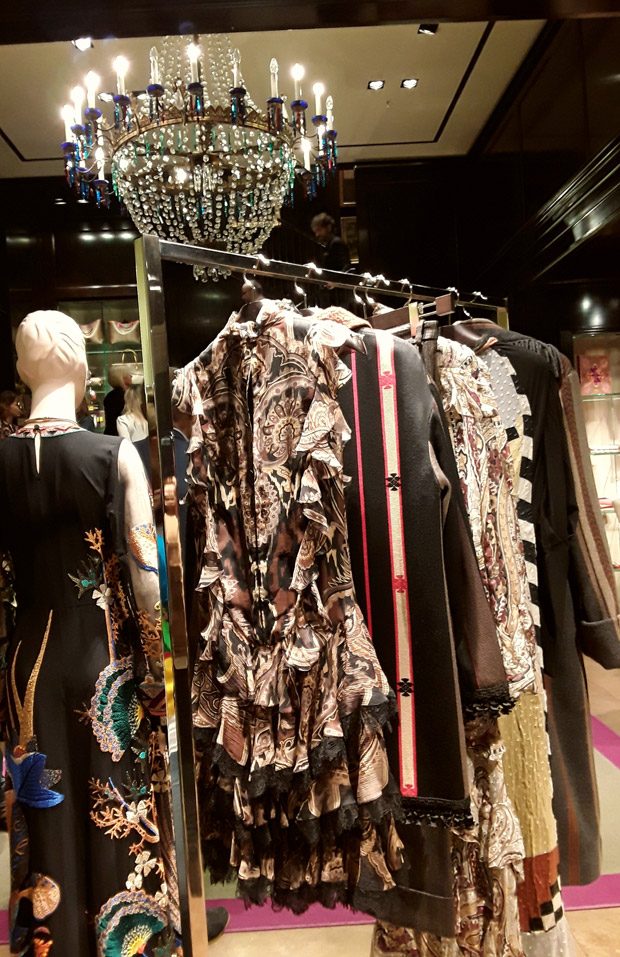 Review and photos by Sussan Zeck for D'SCENE Magazine