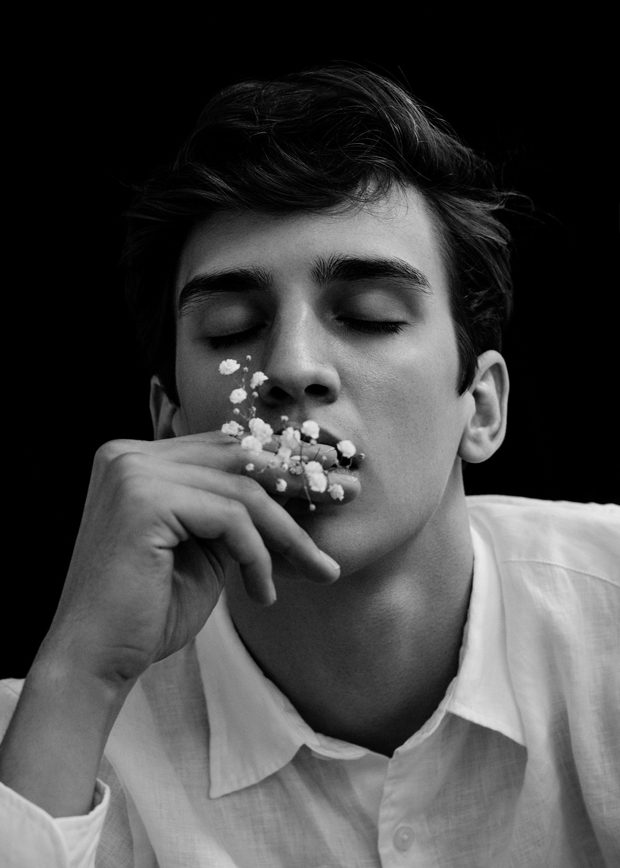 Most guys like to keep their getting-ready routine simple. Sometimes, the extent of "getting ready" means rinsing your face with water and swiping on lip balm before heading out. But, today there's actually something called makeup for men, which is gradually becoming a staple in every man's medicine cabinet. You can even find men's makeup online at trendy menswear stores across.
Since male makeup is still a fairly new concept to a lot of guys, mistakes will be made, especially amongst beginners. Masculine makeup is meant to enhance your youthfulness, not hide it. Even more so, any mistakes with male makeup tend to exaggerate the same features on your face that you're trying to conceal, like fine lines, puffy eyes, and dull skin.
If you're still a male makeup beginner, here are the most common men's makeup mistakes that'll make you look older, and how to avoid them with easy tips and tricks.
Not priming your face before applying foundation.
You might assume that since foundation for men is already a lotion-like consistency, you don't need to moisturize your face. However, to apply foundation prepping your skin with face moisturizer and makeup primer is one of the most important steps before applying any face makeup for men, even BB cream and tinted moisturizer for men. These men's cosmetics will not only last longer throughout the day, but this will also prevent those tiny pigments from settling into fine lines and wrinkles.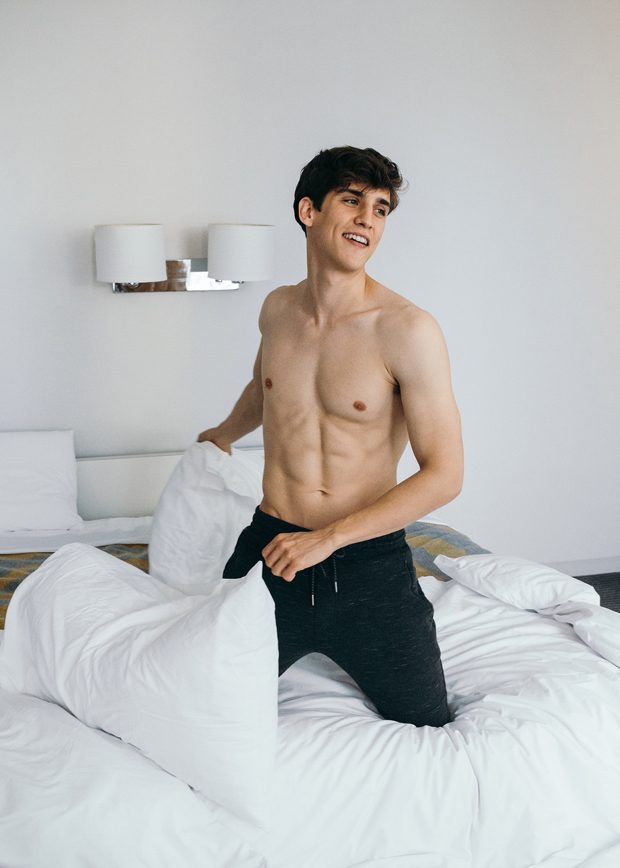 If you've never applied primer before, the general rule is to first prep your skin with face lotion followed by primer. Most importantly, never skip SPF application to prevent harsh ultraviolet sunrays from further damaging your skin. It's not only important for avoiding wrinkles, but also for maintaining the health of your skin.
Applying manscara without curling your lashes.
So, you just bought lengthening and thickening manscara (mascara for men) to make your eyes look wider and brighter. The problem is, a lot of guys assume all they need is a flick of manscara to achieve more youthful-looking eyes. However, if you don't prep your lashes with a lash curler, you'll only be left with flat, lifeless eyelashes.
We have to admit, eyelash curlers can look like one of those intimidating men's beauty products, but they're actually completely painless and simple to use. You can even find mini lash curlers that are small enough to fit into your back pocket. Always look for advice from hard working makeup artists – it can't get better than advice for Makeup Artist Pat Mcgrath, literally the legend of makeup!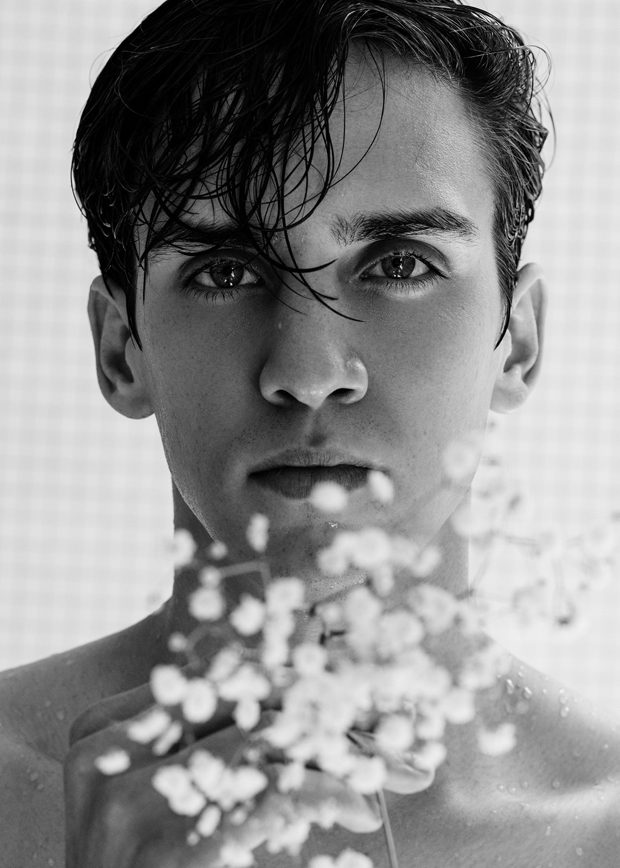 Using the wrong coloured brow and beard makeup.
If you have a patchy beard or sparse eyebrows, a quick fix for this is using beard and brow makeup for men, like brow pencils and beard fillers. You can even hide white facial hair with brow makeup. However, if you're using the wrong colour, it's only going to be obvious that you're wearing brow makeup for men.
When you're matching brow and beard makeup with your facial hair, choose a shade that's a notch lighter than your natural hair colour so it'll leave a natural finish. Going too light or too dark will only exaggerate the fact that you're wearing male makeup.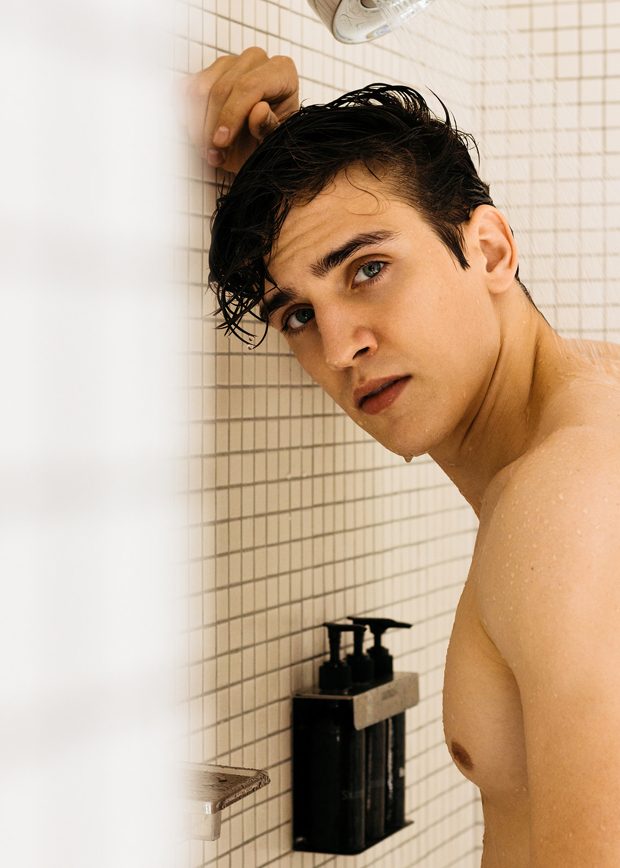 Using the same concealer for your bags and blemishes.
Unfortunately, if you're trying to hide dark circles, you can't use the same concealer that you've been using to cover your pimples. Remember: the area under your eye is slightly darker than the rest of your face. It even has a slightly purplish hue while pimples have a much redder tint.
When you're buying concealer for men, keep in mind what exactly you're trying to achieve. At the end of the day, it's best to invest in two separate concealers to properly colour correct skin. If you're concealing under-eye circles, you should find a concealer with a slightly more orange hue to combat purple undertones. As for redness or blemishes, you're better off with a green colour-correcting concealer.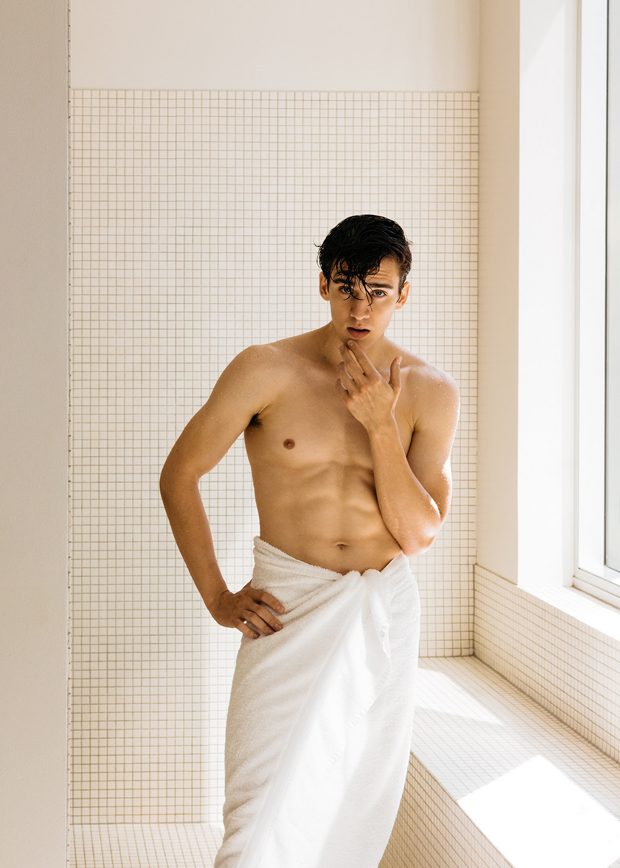 Not moisturizing your lips before applying lip makeup.
Pale, dry lips can make any man look older, especially if his lips are feathering and fading throughout the day. Although lipstick for men has hydrating properties, it works best on pre-moisturized lips so it applies smoothly.
If you have chronically dry lips, you can try using a lip scrub or rubbing a little sugar onto your lips to get rid of uneven texture. Top it off with a lip balm, and you'll have a super smooth canvas to work with.
All images from our menswear magazine MMSCENE, exclusive portraits session with model Nick Hargrove by Justin Chen – discover the full session.