Top Model Ruby Aldridge takes the pages of our Design SCENE Magazine's October 2018 edition with the Narcissus story lensed by fashion photographer Alex Black. In charge of styling was Nicholas MacKinnon, with set design from Joonie Jang. Beauty is work of hair stylist Kazuto Shimomura, and makeup artist Ames Amore.
For the session American stunner is wearing selected pieces from Ben Amun by Isaac Manevitz, Maison Close, Fallon, Monse, Sergio Rossi, Javits, Chanel, Amato New York, We Love Colors, Mulberry, Chris Habana X Faith Connexion, Altuzarra, Alexander Wang, and Simone Rocha. Flowers provided by Plantshed. Styling assistance by Mercy Amankwe. Discover more of the story below:
Photographer: Alex Black – alexblackphoto.com
Stylist: Nicholas MacKinnon – www.nicholasmackinnon.com
Hair Stylist: Kazuto Shimomura
Makeup Artist: Ames Amore
Set Design: Joonie Jang
Flowers provided by Plantshed
Fashion Assistant: Mercy Amankwe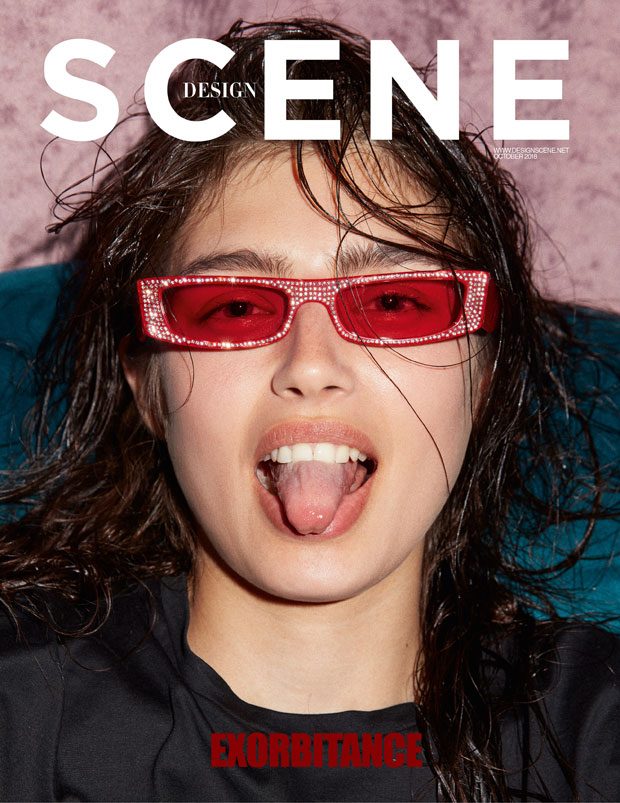 Originally published in Design SCENE #026 – Get your copy in print or digital on our shop page.