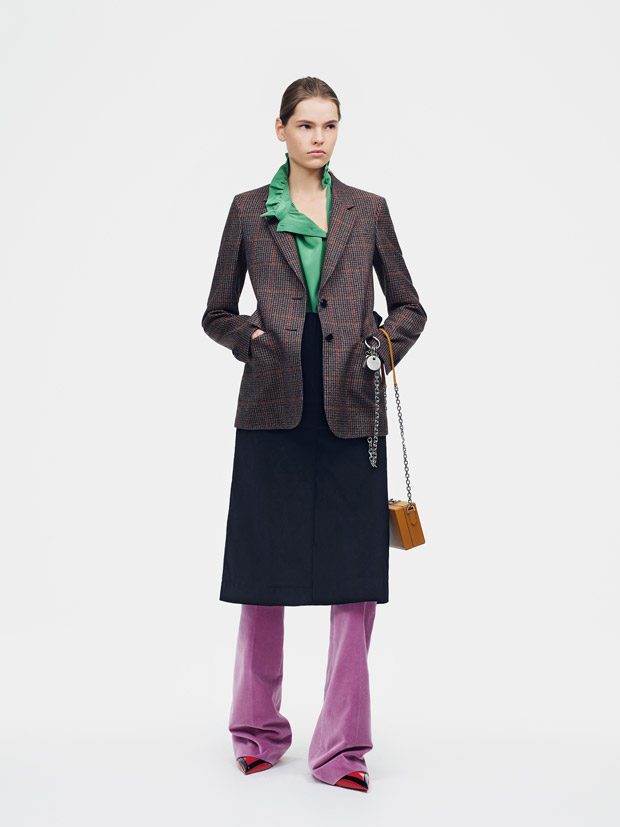 Fashion designer Raf Simons presented Calvin Klein 205W39NYC's Pre-Fall 2019 collection, inspired by the idea of perfected normality, and it mixes brand's heritage with designer's interpretation of Americana.
"Silhouettes are rooted in the 1970s, evocative of an era of positivity and optimism, translated for today. Garments have a simplicity and purism. Fit-and-flare pants, relaxed ruffled dresses, leather and shearling jackets, tailoring, fur coats, bouclé tweed suits – building-blocks of a wardrobe. Standing alone, each item is a distinct and singular character. Shoulders are narrow and petite, emphasizing the elongated, lean silhouette.
An American sensibility informs all. Structure is lightened, tailoring featherweight and supple, easy, and eased. Simple geometric shapes become luxurious, unstructured double-face cashmere capes and graphic box handbags; their shape is emphasized in circle-cut skirts printed to emulate LP record labels. Trenches and cashmere coats inspired by the CALVIN KLEINarchives become new anchors for outerwear, streamlined close to the body. Combined with oversized parkas and bomber-jackets, a new array of classic pieces are created.
Evoking the American patchwork that has become a modern emblem of CALVIN KLEIN205W39NYC, garments are pieced from different fabrics, juxtaposing contrasting textures and origins: tweed against denim and contrasting colors of corduroy. The color palette is populist, lipstick red, saturated oranges and pinks, chambray and indigo blues, a spectrum of neutrals. There is a sincere and considerate approach to material: cotton denims and corduroy, crisp dry wool tailoring, luxurious double-face cashmeres, dense velvets and chenille knits. Their universal tactility invites one to touch and wear."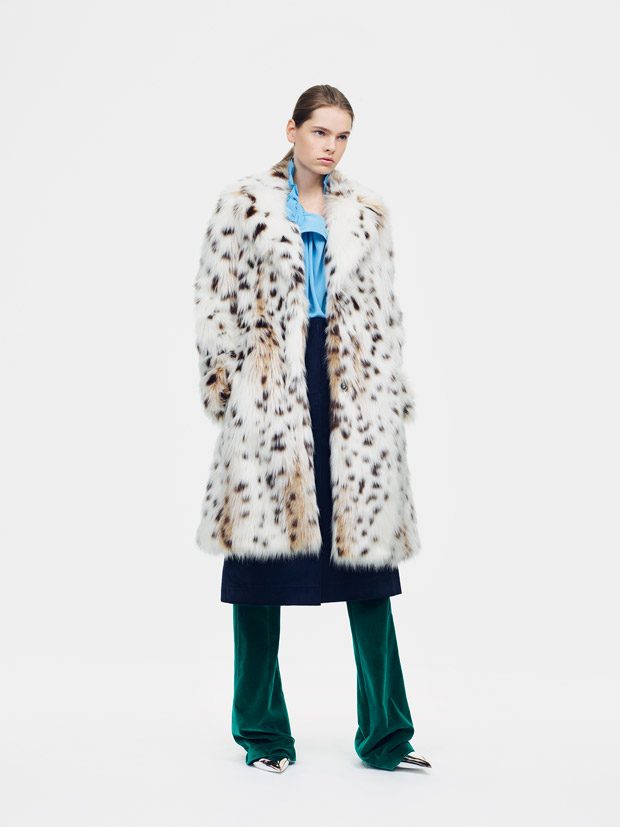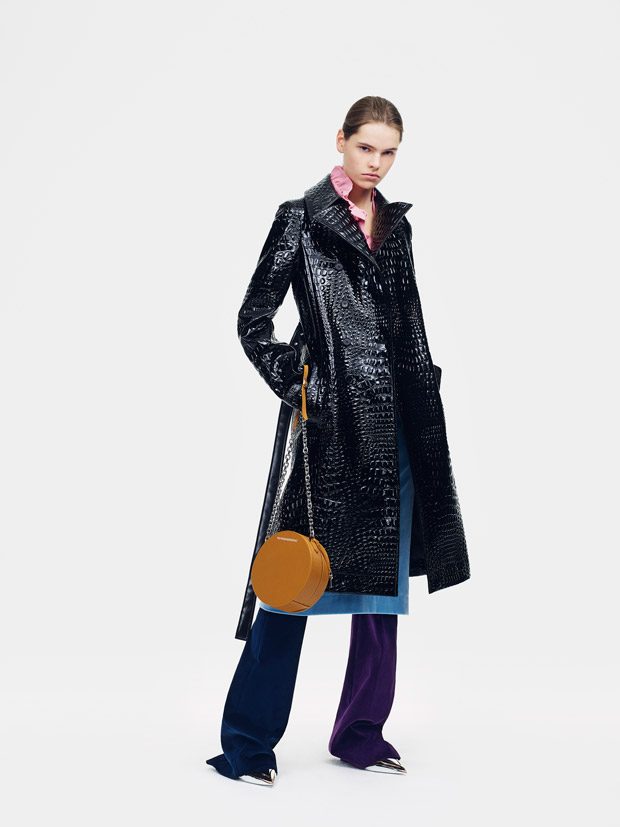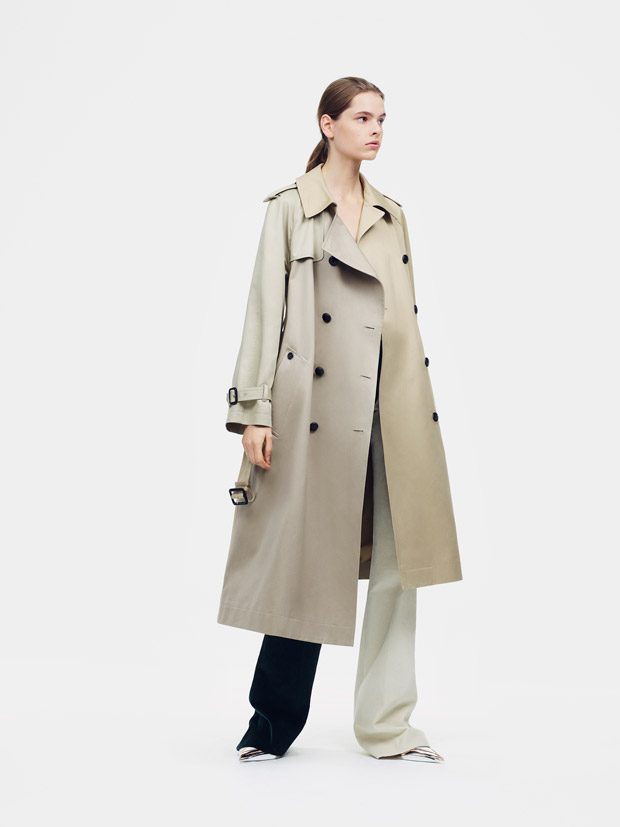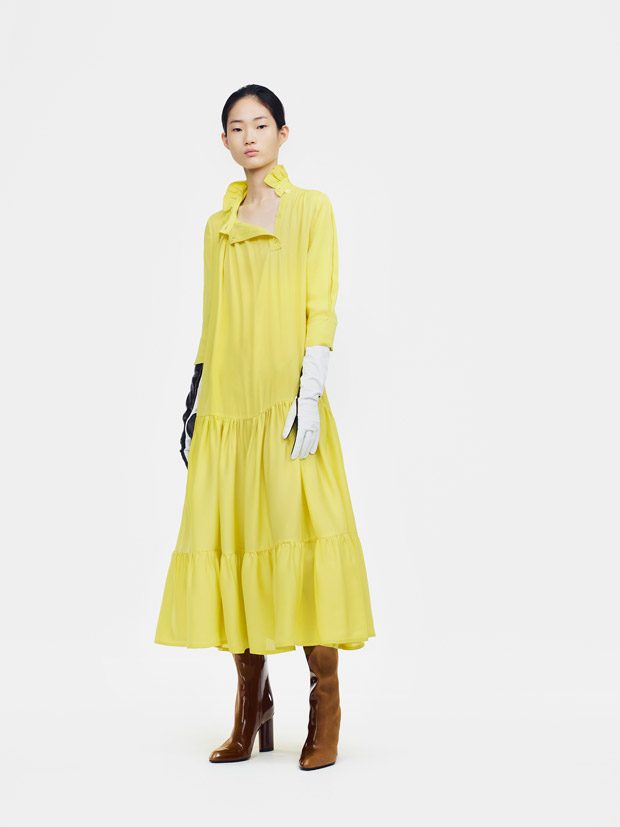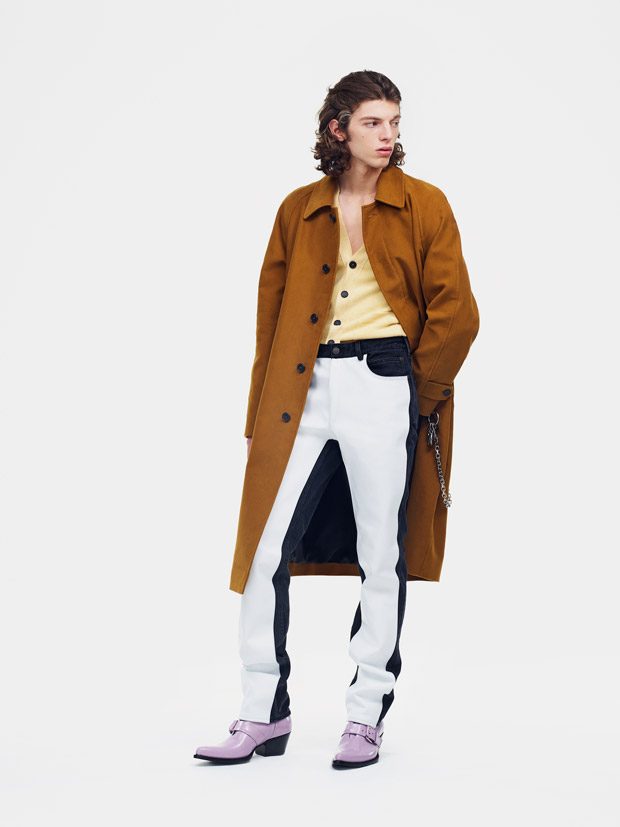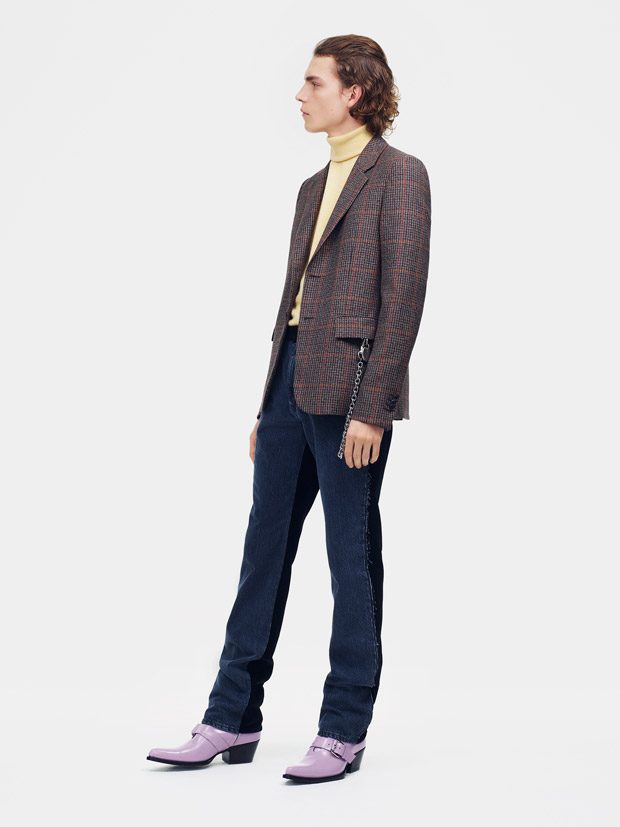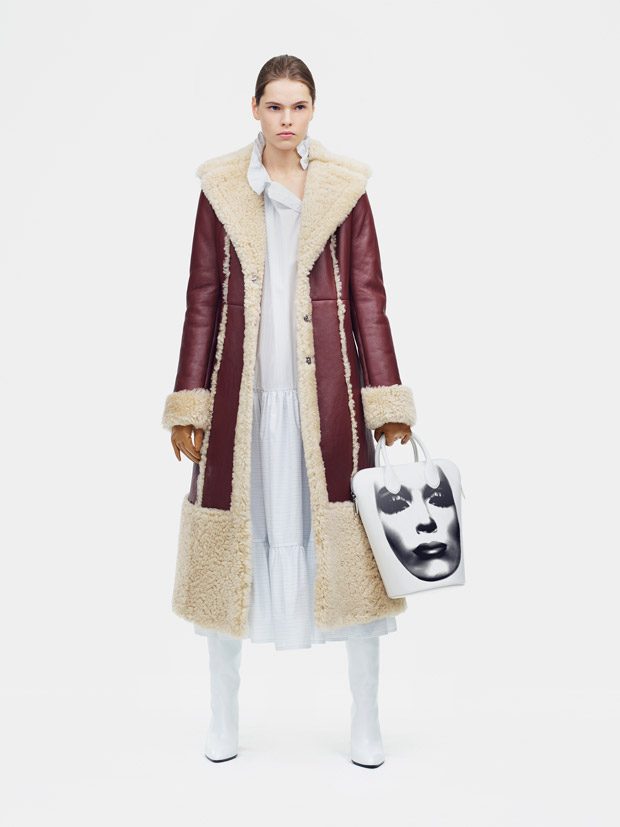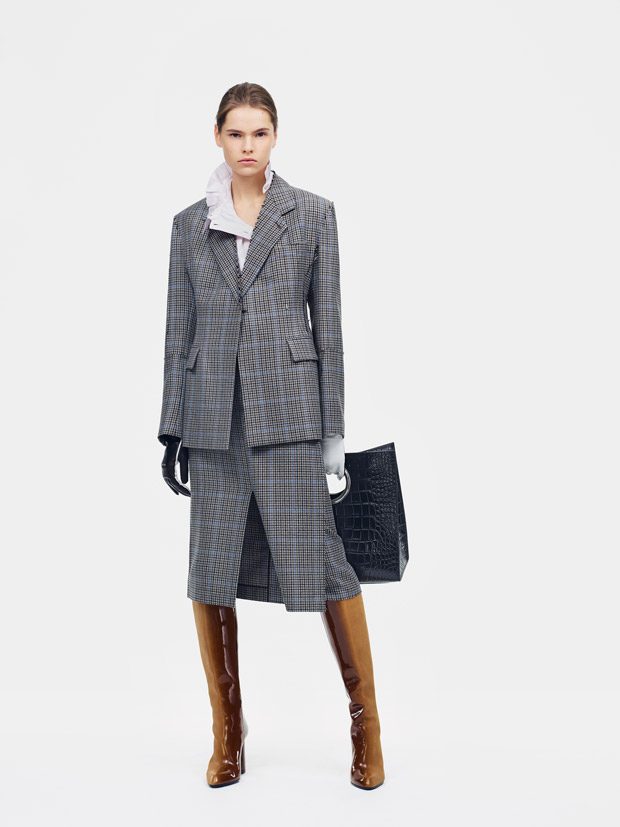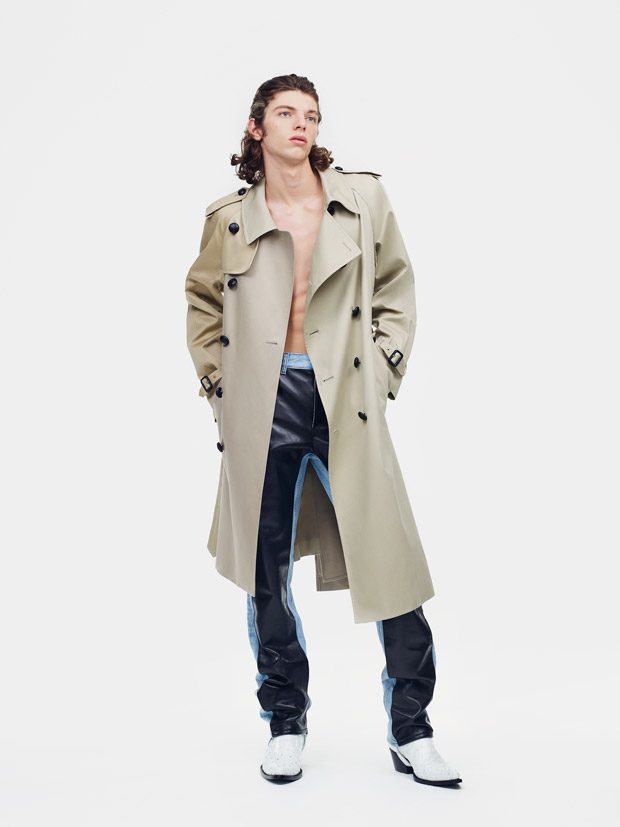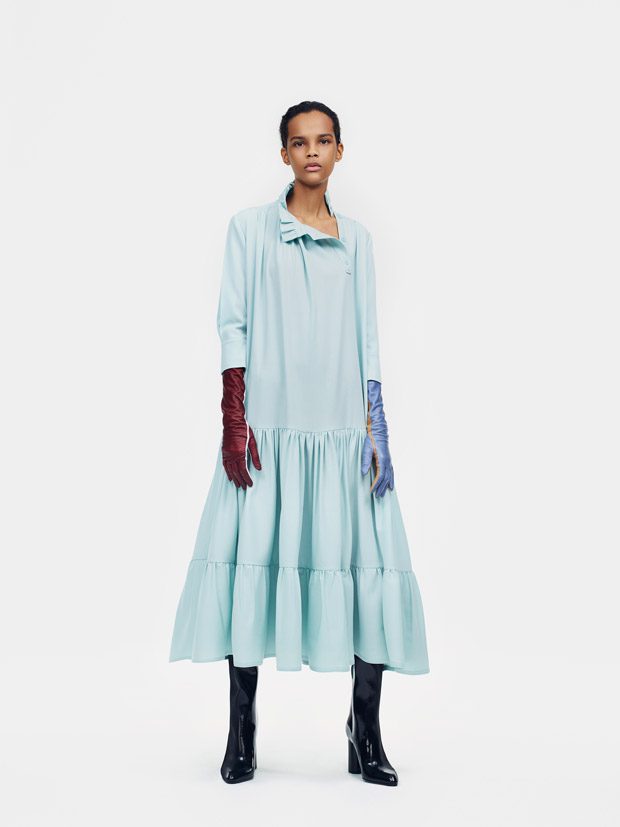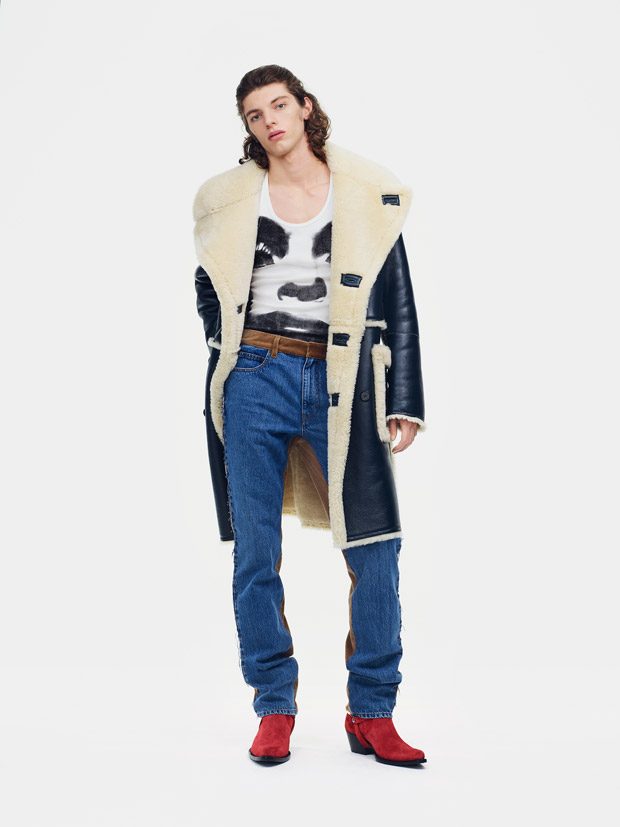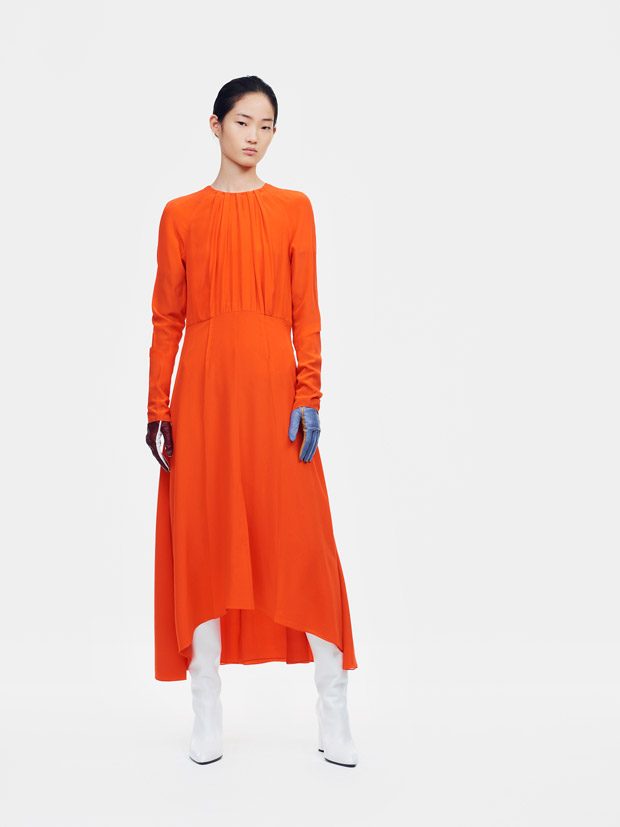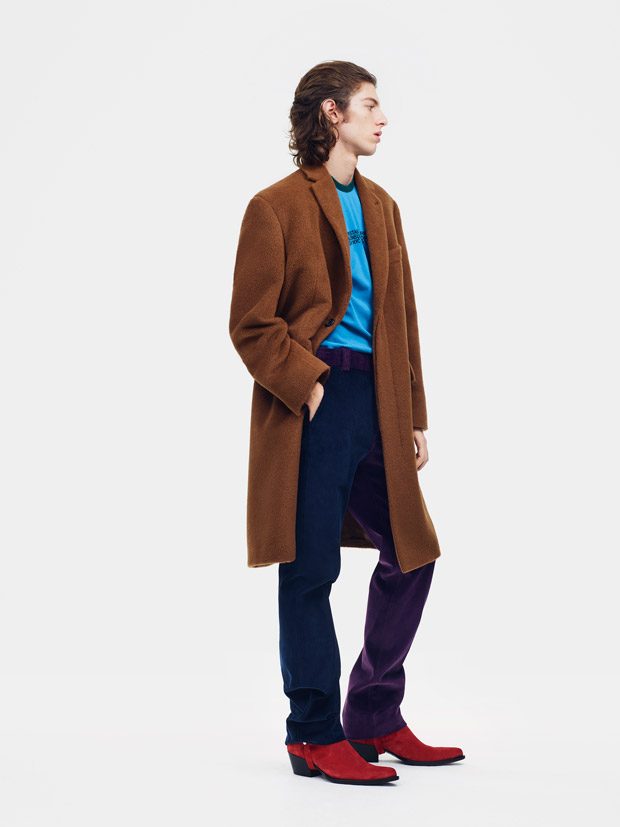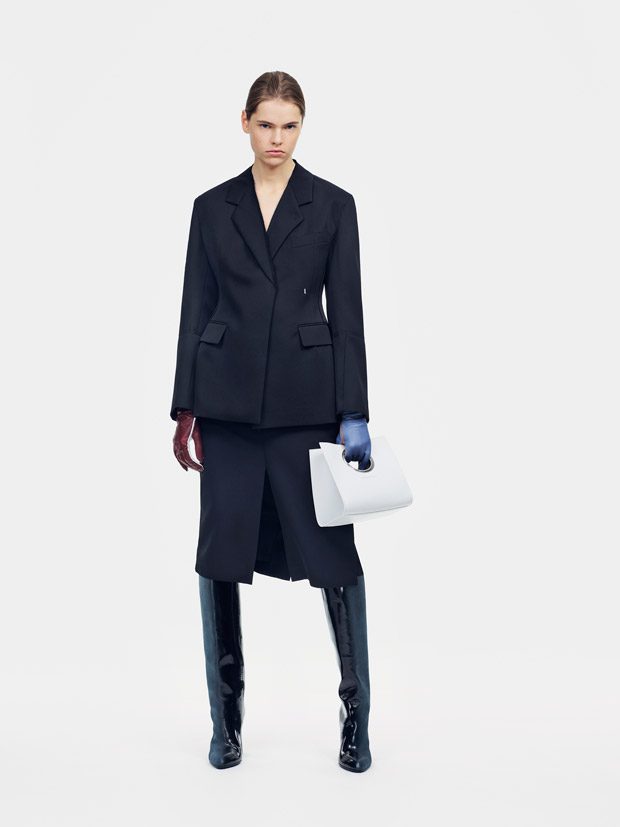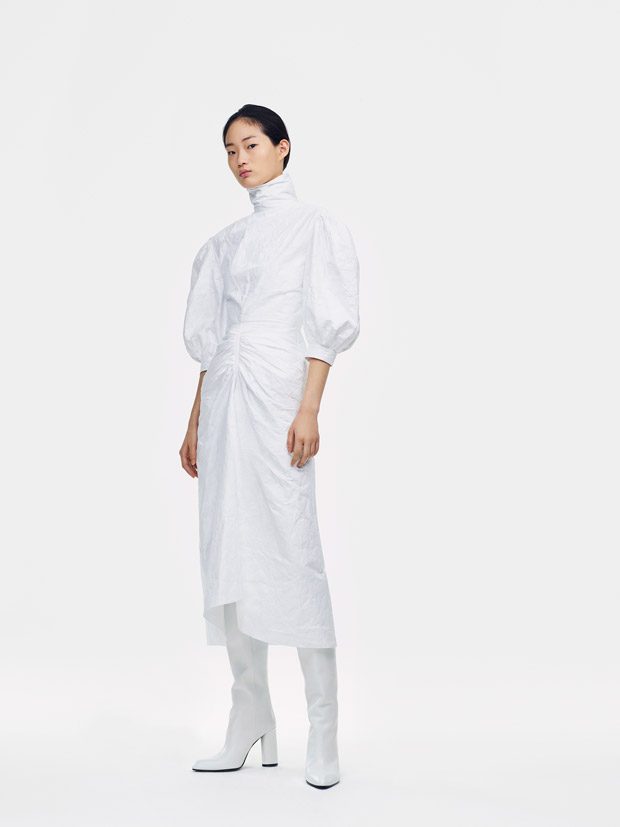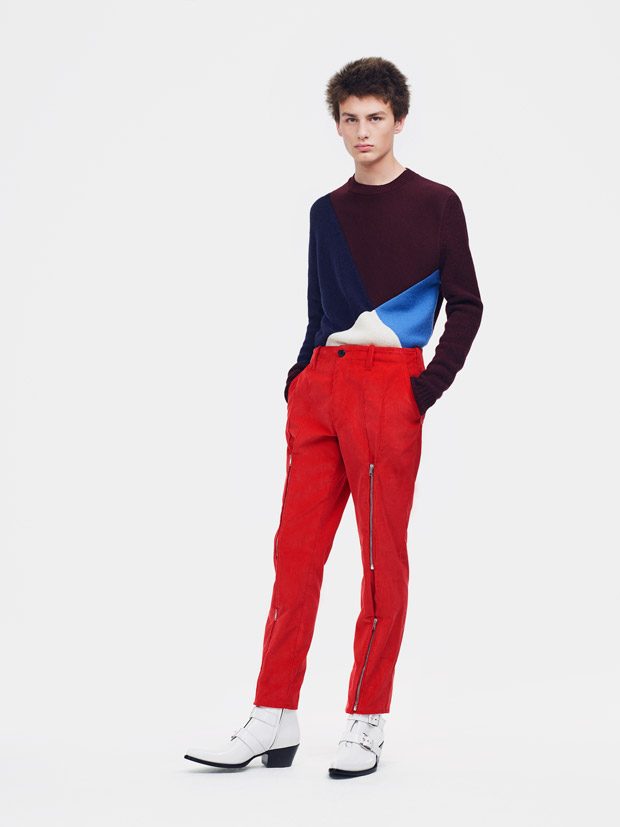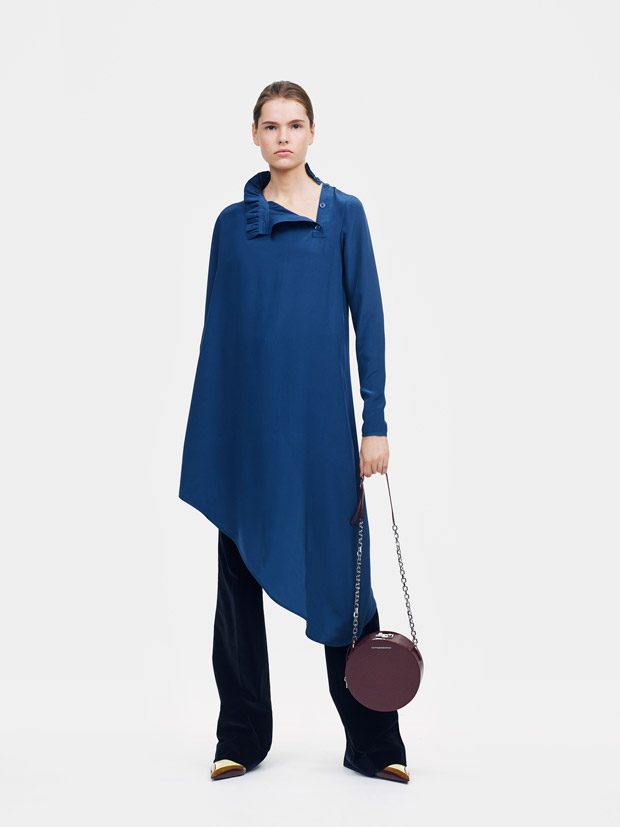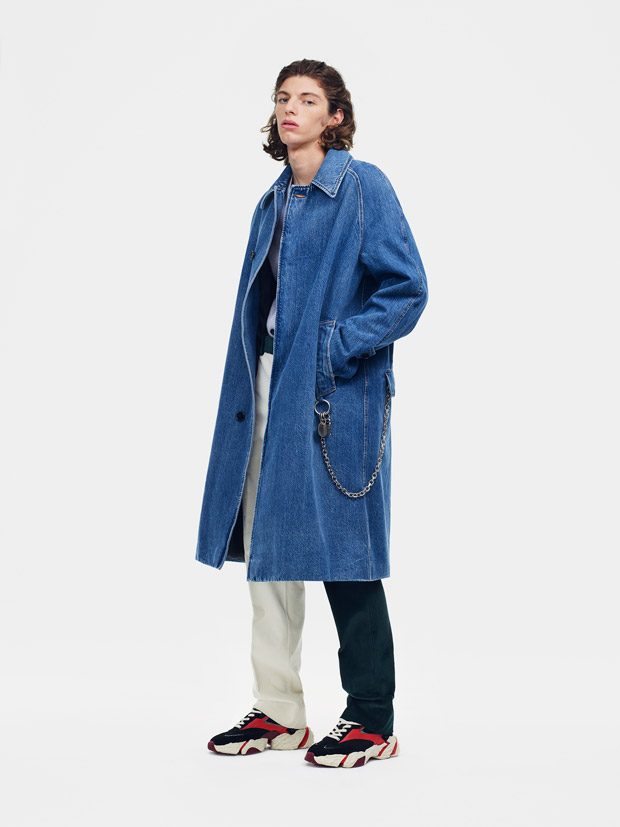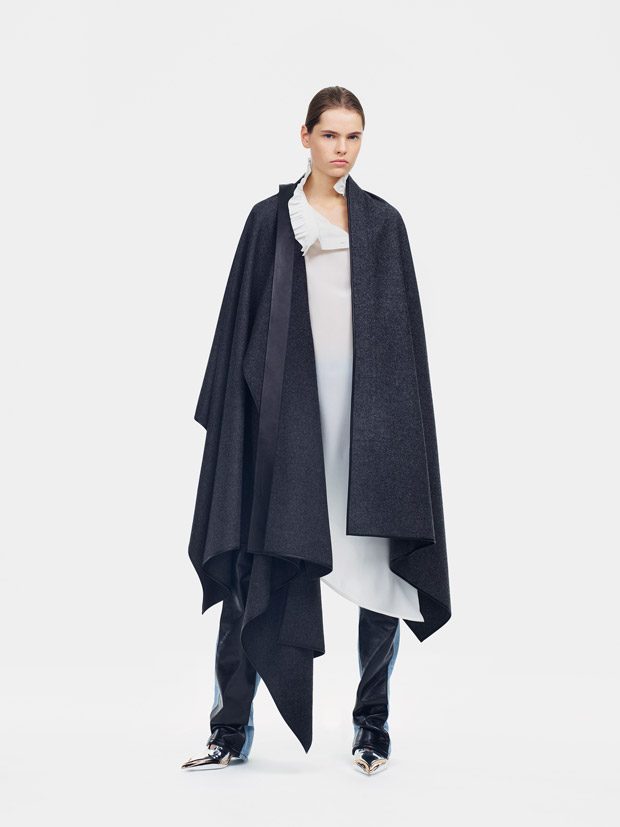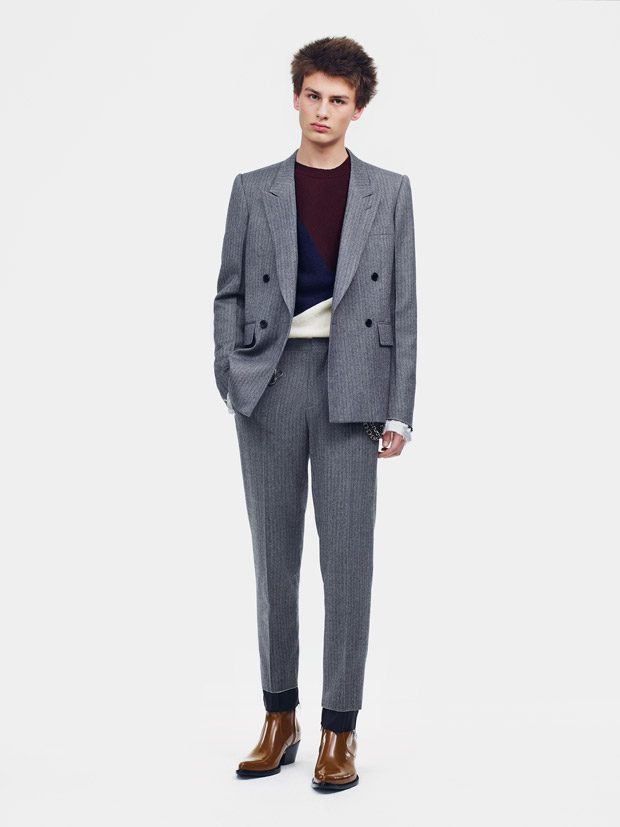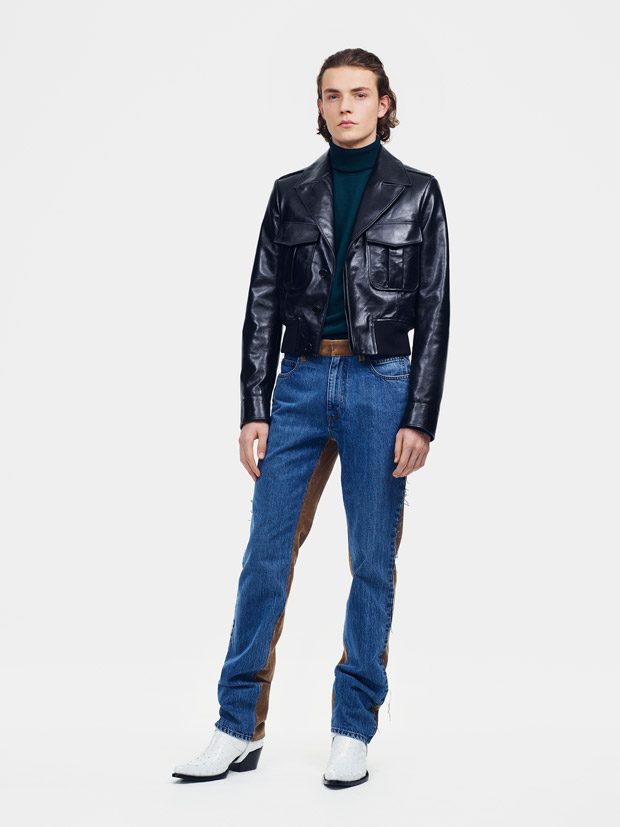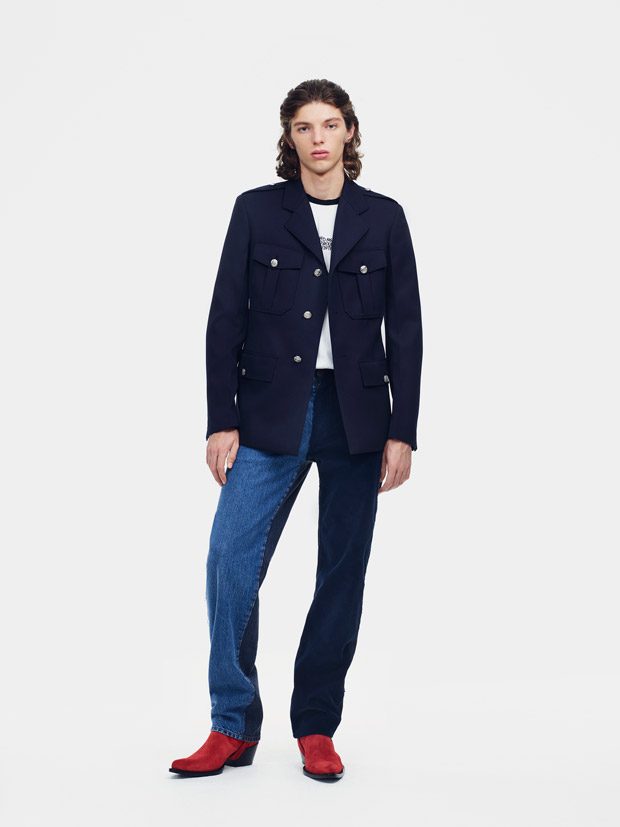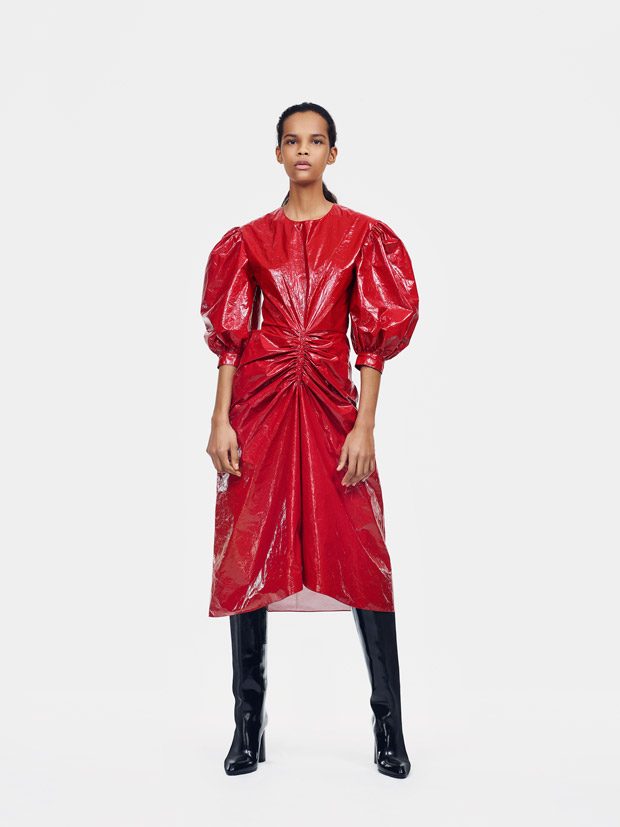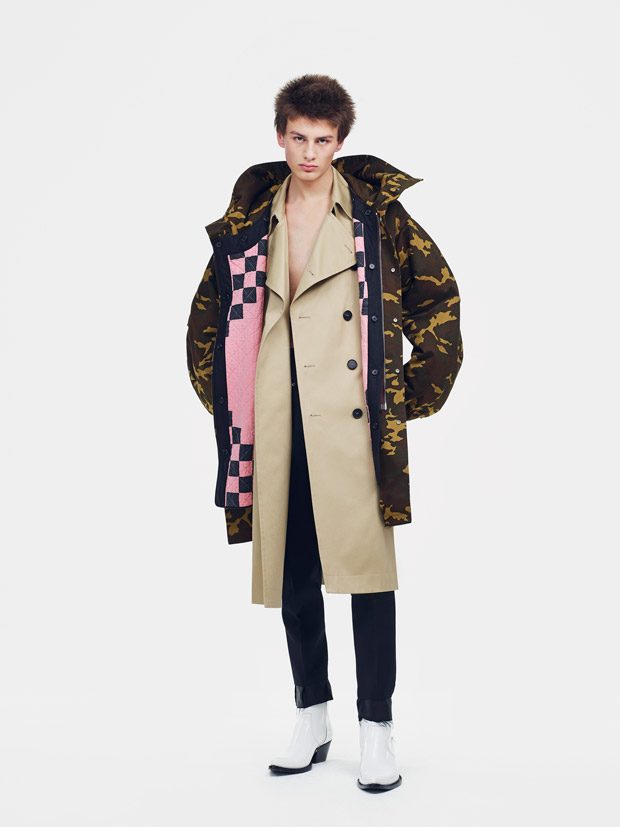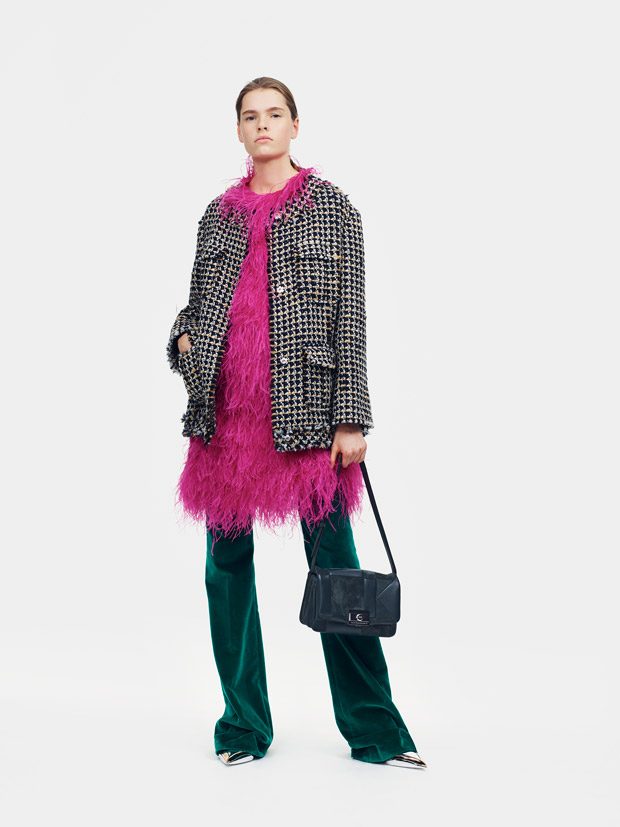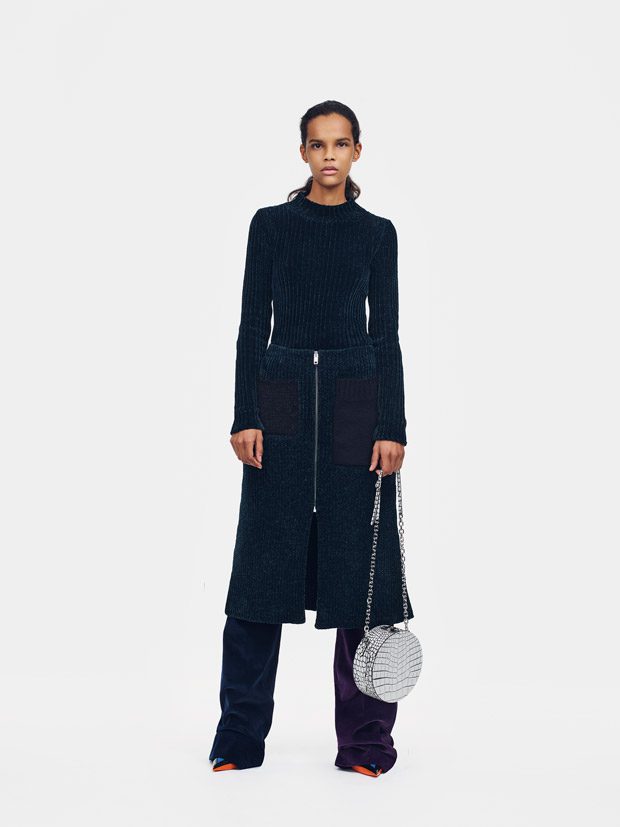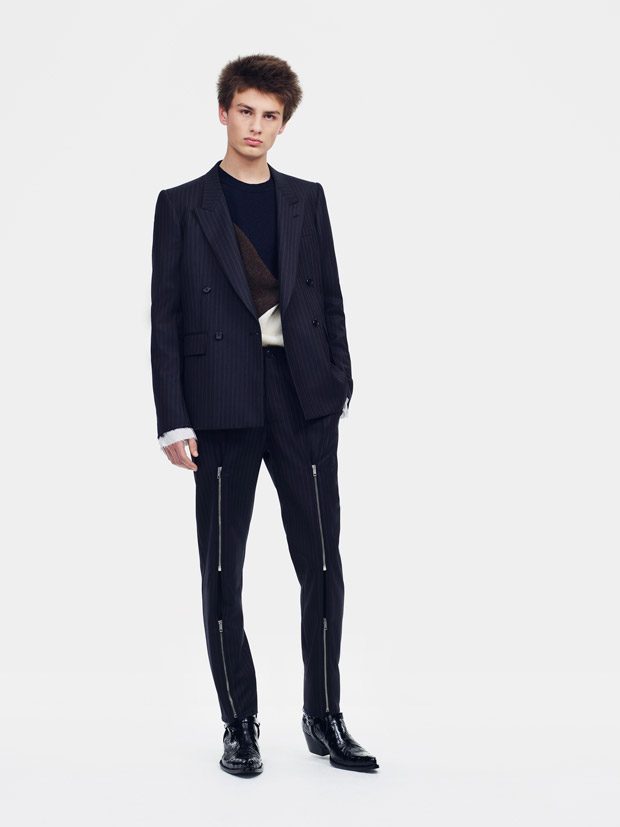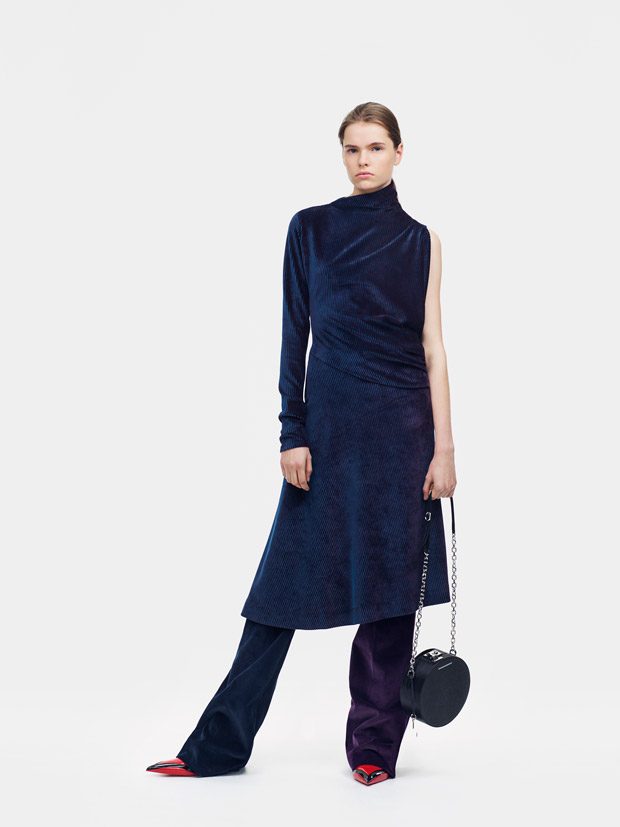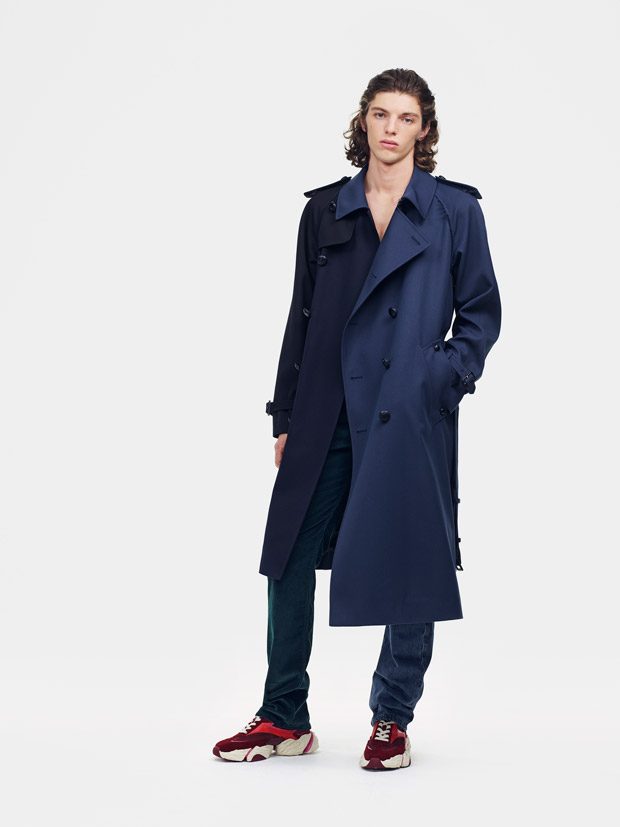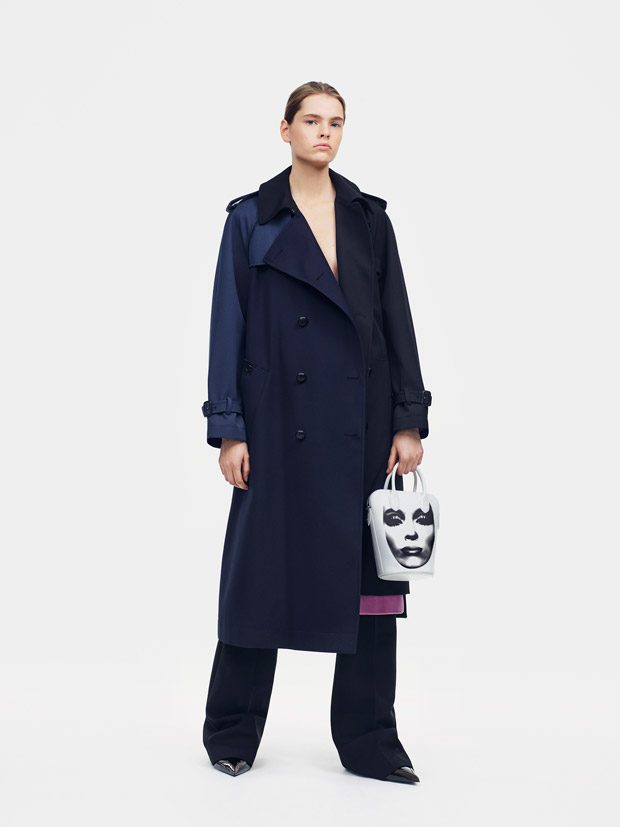 We love hearing from you, connect with us on Twitter, Instagram and Facebook.