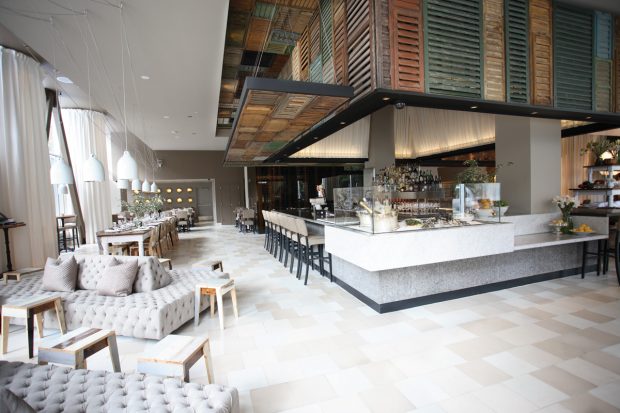 Diners have a long history, and they used to be a trendy place that people frequented every meal time. The reason why people love them is that they remind everyone of simpler times. The 50s vibe and the casual atmosphere is why people still search for diners when they go out. When people enter a diner, they get the same archetypal exterior with the same interior fitting like all of the other ones.
If you own a diner, you need to adhere and play up your strong points. Have your diner's overall design look retro. You should have the traditional salt and pepper shakers, the ketchup and mayonnaise bottles, the pie display stand, and the jukebox.
But going retro doesn't mean that you can't marry both the new and the old. You don't strictly need to follow what a traditional diner looks like. If you do so, then no one can distinguish your place from any other restaurant. You should make sure that you stand out.
One of the key ways to do that is by changing the interior. Flooring, in particular, is a significant factor that can totally make a huge difference in making your diner more attractive.
Here are some flooring options you can try to both retain and revamp the retro look.
Read more after the jump: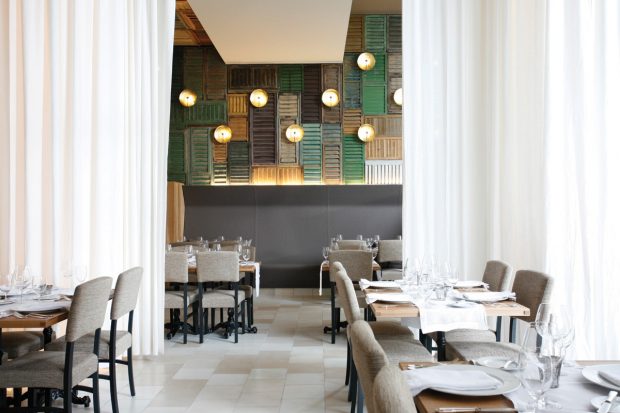 1. Vinyl wood flooring
Vinyl wood flooring comes in a wide range of different styles, designs and colors,so you don't have to worry about not being able to look for the right one for your diner. This flooring is a human-made material made from synthetic, so it is easily more durable than real wood. What's more, it is water-resistant, so you can rest assured knowing that your diner will have a good preventive measure against moisture that can cause mold growth.
2. Luxury vinyl tile
If you look at old pictures of diners, you'll most probably see ceramic tiled floors. Luxury vinyl tile can replicate this realistic image and can also provide realistic looking wood with all the texture and finishing effects. You can go for a specific wood species (e.g. oak, walnut, and birch) and luxury vinyl tile can imitate the dramatic grain patterns and the weathered and rough-hewn texture. Luxury vinyl tile can also do faux stone looks such as marble, slate and travertine tile.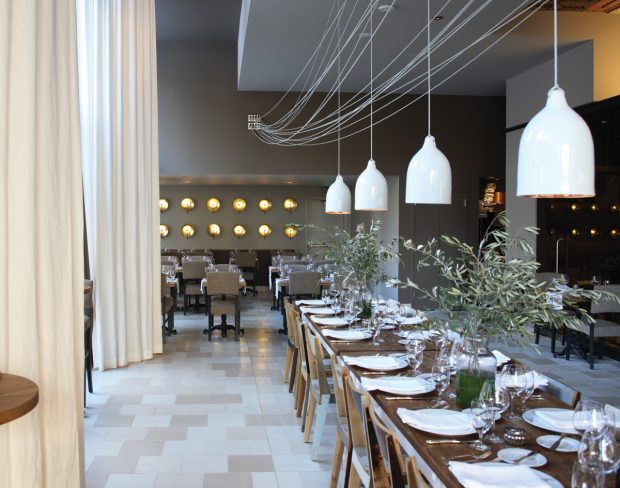 3. Luxury vinyl wood
Luxury vinyl wood will make your diner look posher and more upscale than any regular restaurant. Luxury vinyl can do imitations better than any other flooring option. It can do the most realistic grain and texture such that no one can ever tell the difference between your luxury vinyl wood and real hardwood.
Hence, it is the best type of flooring alternative you can buy if you don't want to spend a considerable amount of money to purchase real hardwood. Plus, another benefit of this flooring option is that it is more low maintenance than actual wood. It doesn't need to be polished continuously or re-sanded in the future.
These are the top flooring alternatives you can buy for your diner. Take your time before purchasing to ensure it's the right one for your resto.