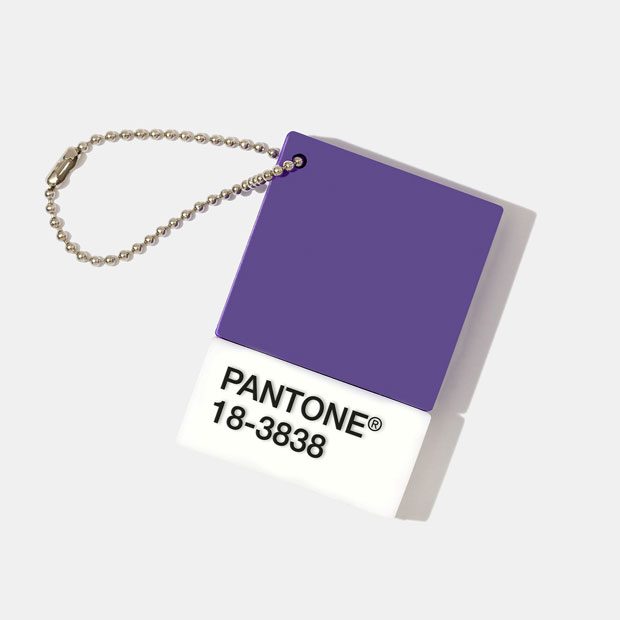 Every year the American brand, Pantone, chooses a color to feature throughout designs. Industries around the world take their lead from whatever color is determined to be the hottest of the year ahead. The fashion industry is no different. Whether the color is fuschia pink or pale slate gray, you will find pieces from fashion houses across the globe using the color Pantone has picked. This festive season, you no doubt want to look your best wherever you are. Below you will find out how to wear Pantone's 2018 Color of the Year.
What is Pantone's Color of the Year?
Every year, for almost two decades, Pantone has declared a particular color its "Color of the Year."A number of representatives select the color from a variety of national color standard groups. Chosen colors have ranged from Fuchsia Rose in 2001 to Ultra Violet, the Color of the Year 2018. It might not the easiest of colors to incorporate into your collection of outfits, but it is possible,and you're sure to create quite an impression with this regal shade of purple.
Read more after the jump:

Shoes
When you wear the right pair of shoes, you can make or break any outfit you choose, and if you're not quite bold enough to wear an ultra violet outfit,then the color of what you choose to wear on your feet can make an impact without being overpowering.
Bags
If you want to add an alluring pop of color to your wardrobe,then a bright, colorful bag is a good choice to make. Find a bag in leather, suede, velvet or plastic in a wide range of shapes and sizes.
Tops
If you're not afraid to take risks, it's time to choose a funky colored sweater, shirt or tee-shirt. Pair it with a pair of classic black trousers or a glittery black pencil skirt, and you won't feel out of place at any office party.

Bottoms
Whether you choose a skirt or trousers is a personal choice, but whichever you choose the fashion stores have provided you with plenty of options. Velvet trousers or a skirt most definitely look gorgeous,as does anything in silk.
Accessories
It's possible to add a touch of your own personality with the accessories you choose, and you've got plenty of choices when it comes to ultra violet. If you're wondering what other colors,you can pair with this striking shade of purple try red, pink or green. Experiment with a selection of nail colors from imPRESS Manicure and embrace all that ultra violet has to offer from your head to your toes.
Some very famous people developed a love for purple, long before it became the color of the year! Prince, David Bowie, Rihanna,and Queen Elizabeth are just a few well-known faces that can often be found wearing various shades of purple. The executive director of Pantone has described the color ultra violet as one that "communicates originality, ingenuity and visionary thinking" and there's no denying that it most definitely catches the eye!