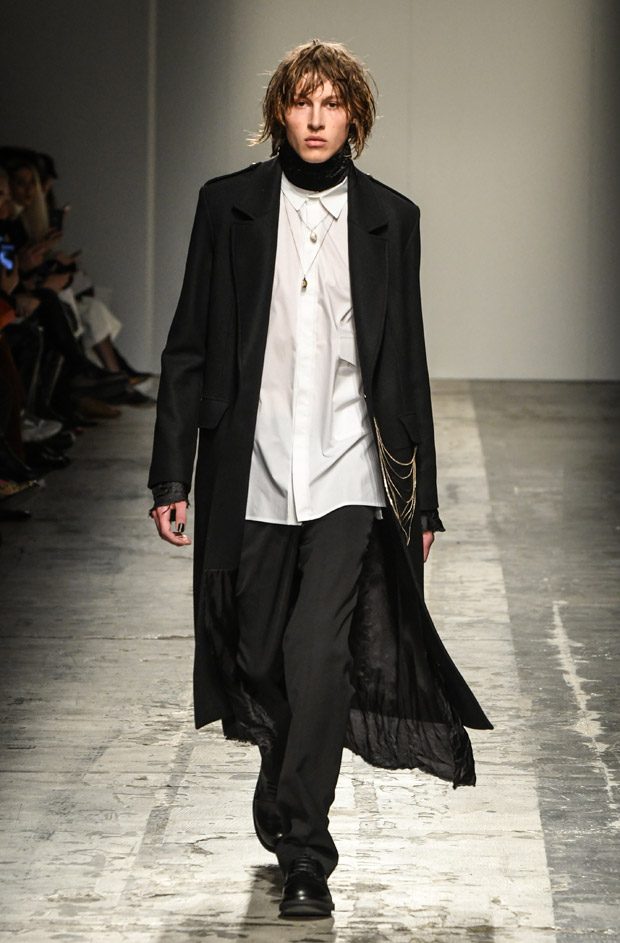 Discover Isabel Benenato's Fall Winter 2019.20 collection, inspired by post-punk music – the sound of hard core punk rock blending with disco and progressive genres in the late 1970s and early 1980s, presented during the last day of the recently finished Milan Fashion Week.
"It's the mix of violent and refined elements that gives Benenato's tailoring and knitwear a kind of scruffy elegance this season. Pattern breakups, experimentation and the urge to reach new ground all show in this collection which injects poetic words into pattern. Benenato immersed herself in Les Fleurs du Mal (The Flowers of Evil), French poet Charles Baudelaire's evocation of desire and despair, that caused a scandal when it was first published in the mid-19th century and marked him as the first modern poet.
As Baudelaire, an alchemist with words, extracted beauty from "evil," the collection's dark atmosphere in red and black contrasts with the purest white, and clean materials are set against excessively worked textures. Knitwear expresses post-punk tension in varied jacquards, red and black brushed tartan and patchwork schemes. Individual pieces exploit the visual attraction of imperfection via "broken" linings that rise to the surface, and raw cuts that appear to split shapes into two opposing sides.
Benenato's tough and tender femininity builds on contrast, like a silk dress with a perfecto jacket. And the dark post-punk mood shines in precious metals and gemstones crafted by young, Italian jewelry designer Alberto Gallinari."
We love hearing from you, connect with us on Twitter, Instagram and Facebook.